Meatless Monday is so popular, but it's not a new concept. It was started back in World War I as a way to encourage Americans to cook vegetarian recipes for Meatless Mondays. The hope was that Meatless Monday vegetarian recipes would boom and help to ration food staples.
If you're not eating meat on Mondays, you'll have more meat to eat during the rest of the week. That was the logic.
It didn't end there, though. There was also Wheat-less Wednesday, reducing the amount of wheat people used.
The campaigns died down until the 2000's (with the exception of a WWII revival) when Meatless Monday came back as a way to reduce our carbon footprint.
Meatless Monday Vegetarian Recipes
This list could have been overwhelming, so we broke it into a few categories: Vegetarian Breakfast Ideas, Vegetarian Grilling Ideas, Vegetarian Pasta Dinner Ideas, Vegetarian Dinner Entrée Ideas, and Vegetarian Side Dishes Ideas. Within these categories, we have over 80 recipes.
Before we get into the recipe lists, let's chat for a minute about what Meatless Monday is, how to get your family to start eating vegetarian, and more.
What is Meatless Monday?
Meatless Monday is the concept of not eating meat one day a week. The notion behind it is that is everyone omitted meat once a week, there would be less resources used to produce meat and more resources conserved.
It would also limit the amount of meat purchased, and stores wouldn't run out. Less meat leaves more resources and more meat to go around. And that's why the concept was started.
Why we do Meatless Monday?
We do Meatless Monday, Meatless Thursday, meatless most days of the week. During Lent, we do meatless meals on Ash Wednesday and Fridays during Lent. But, outside of the Lenten season, we do a lot of meatless as well.
That has more to do with what I like eating and cooking rather than conserving resources.
If you know how to cook, or even if you can just follow a recipe, you can make so many delicious meals without meat. We even have some meals where the vegetables mimic the flavoring of meat (like our Portabella Mushroom Cheesesteaks), so you won't even miss it.
And, vegetables are a lot more budget-friendly than meat is. A pound of mushrooms is $1.99 regular price in our local grocery store; a pound of steak is $10.49 regular price. If you're feeding a family of five, your budget will go a lot further if you make vegetables your main course rather than meat.
That's not to say we don't eat meat. I love bacon, and Pete will treat himself to a steak. But Meatless Monday isn't about never eating meat. It's about eating less meat.
How to start Meatless Mondays?
The easiest way to start Meatless Mondays is to find a vegetarian recipe you think your family will enjoy, make a shopping list for all the ingredients, and cook that recipe.
Every week, choose something different.
If you make it an event, something special at the start, your family will actually get excited over it and will start to wonder what you're making for Meatless Monday. They won't miss meat because they'll be looking forward to what you're making.
Once you get a few ideas that your family likes, you can remake them on Mondays or you can just add them in for later in the week.
You could also look into a meal delivery service like HelloFresh (use the code MARVINROT for $40 off your first shipment). Choose vegetarian recipes from there to serve every Monday.
Vegetarian Breakfast Ideas
These are only some of our vegetarian breakfast ideas. For more, check out our list of 25+ Delicious Lent Breakfast Ideas for more options.
These homemade Pop Tarts are so easy to make at home. The dough is only two ingredients, so you can whip them up in no time. Plus, you can vary them with your favorite jelly.
A whole small container of cottage cheese is added into the batter of these pancakes before they're spread across a sheet pan. The cottage cheese adds protein and the sheet pan makes cooking pancakes so much easier.
Hard boiled eggs are a delicious breakfast idea. But, to make them special, you can use this hack to make hard boiled eggs heart shaped.
Home fries are delicious. And yes, you can open a bag of frozen hash browns for breakfast, but it's so simple to cut potatoes and make home fries yourself.
Rainbow bagels were the hot craze a couple years back, and everyone was running to bakeries to buy them. But, with a little food color and some patience, you can make rainbow bagels at home.
Smoothies are a great way to start the day. This one has fruit and protein powder, plus non-dairy milk, so it's really filling.
These pancakes are perfect for freezing. So you can make a large batch, freeze them, and then pull out a couple for breakfast when you're in the mood for them.
Oats and eggs combine to make the batter for these oatmeal pancakes. They're sweetened from fresh fruit, and you can vary the fruit you put in them.
Energy balls are a really easy make ahead breakfast. We keep them in the freezer, then grab two for breakfast and we're good until lunch.
Flax seed is a great energy booster, which is why it's a great bagel topping. If you'd rather something else, like sesame or poppy seeds, you can still follow this recipe and just substitute the seeds.
Frozen French Toast Sticks are a really popular and easy breakfast idea. But you don't have to buy them in the freezer section of your grocery store. Instead, just easily make this version at home.
There's so much delicious and filling fruit in this smoothie, it'll definitely keep you full until lunchtime. It's also a great breakfast idea that you can make beforehand and grab when you're ready to go.
You can use your waffle maker for more than just your typical waffle batter waffles. Stick some defrosted tater tots in these to make this fun and tasty tater tot waffles.
Vegetarian Grilling Ideas
There are no better way to cook garden tomatoes than to grill them with a little Parmesan cheese and breadcrumbs.
If you haven't had grilled mushrooms with butter, you're missing out. The mushrooms caramelize and become the perfect grilled side dish.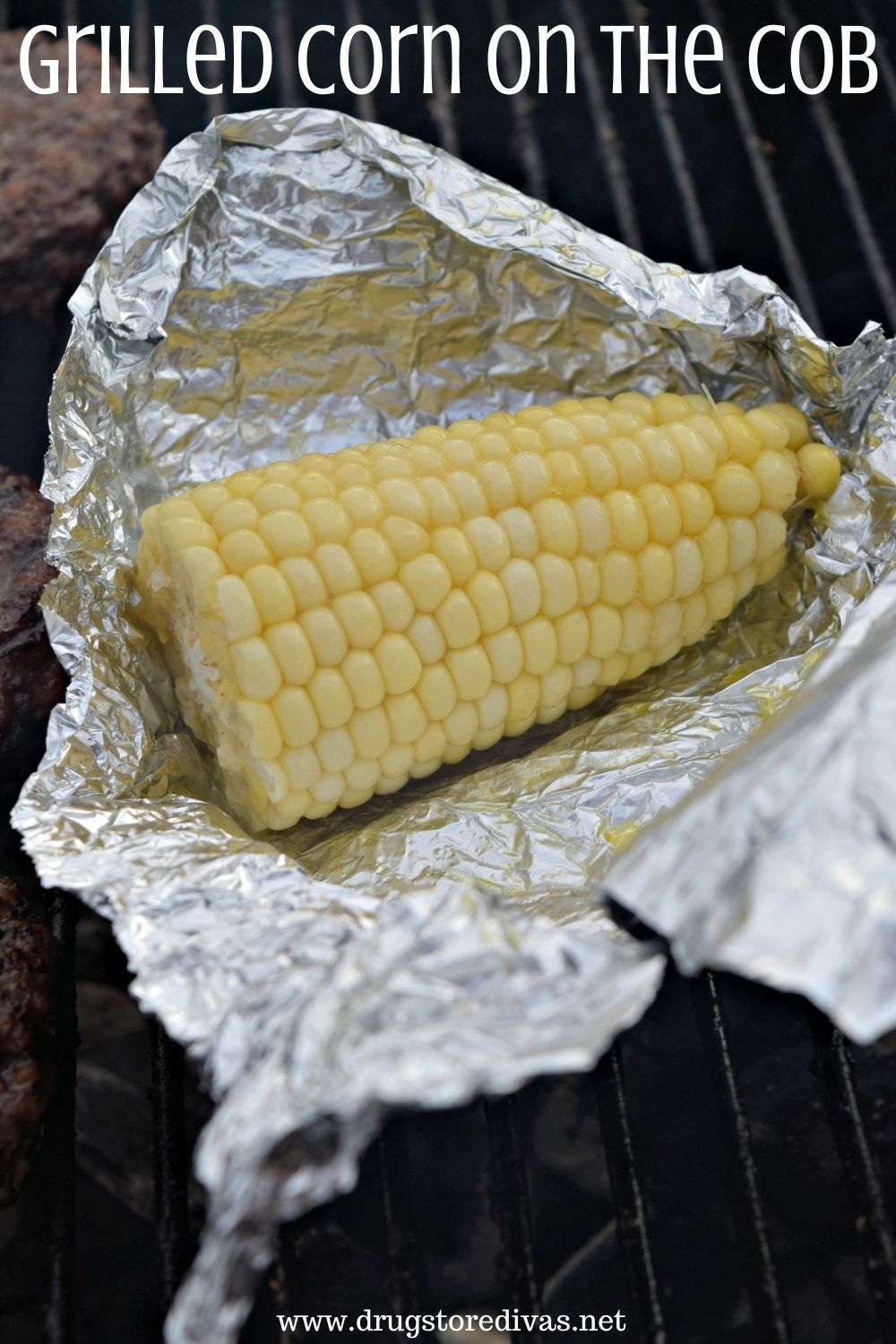 Corn on the cob is incredible on the grill. You add pats of butter to the foil, before you grill the corn, and the butter infuses into the corn as it grills.
Foil packet grilling is so easy, and the food comes out incredible. And these foil-packed grilled zucchini and squash are so simple and tasty.
While you're grilling the rest of your meal, you should grill your French fries too. That way, you don't have to run into the house to keep checking your fries in the oven.
Vegetarian Pasta Dinner Ideas
Lemon pasta is a really light, citrus-filled vegetarian pasta dish. It's so easy to make too, so it's the perfect Meatless Monday recipe.
Black beans and kale cook down to make a delicious coating for plain pasta. Add a sprinkle of Parmesan cheese to the top, or omit it to make it vegan.
Once of our favorite vegetarian pasta dishes is Pasta alla Norma. Eggplant and tomatoes are cooked down and cooked together to make the delicious sauce that tops the pasta.
Baked Ravioli is one of our most popular recipes, and once you make it, you'll see why. Frozen ravioli is layered with cheese and sauce, then baked to make this incredible and easy lasgana-like dish.
Homemade cashew cream is used to make this penne alla vodka. And since cream is the only dairy ingredient, that swap makes this a vegan pasta dish. Non-vegans won't even realize it's vegan.
It's so easy to make homemade pasta and it takes so much better than boxed pasta. This recipe uses homemade pasta, stuffs it with ricotta cheese and homemade kale pesto, to make a delicious ravioli.
This kale pasta recipe is packed with kale, mushrooms, and onions, then baked like a casserole. It's an easy weeknight dinner.
Vegetarian Dinner Entrée Ideas
Pizza Bombs are such a fun vegetarian dinner idea. You stuff refrigerated dough with mozzarella cheese and sauce, top with seasoning, and bake. So easy and so good.
We love this mushroom and rice casserole. It's such good, warm comfort food. And the mushrooms are so hearty, no one will miss the meat when they're eating this.
Anyone who says soup can't be a meal hasn't tried this kale and bean soup. It's filled with kale and beans (obviously), carrots, and more. And it's a vegan soup recipe without even trying to be.
Portabella Mushroom Pizzas are such a fun twist on pizza. The mushroom is the "crust," so there's no bread-y crust. That's great if you're looking for a vegetarian keto dinner idea.
I love cheesesteaks, and I love this Portabella Philly Cheesesteak more than a steak one. The portabella mushroom is sliced thin, then cooked until it mimics steak slices, then topped with cheese.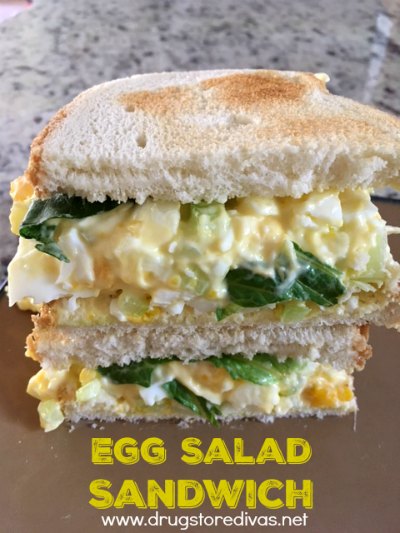 Egg salad makes a great sandwich, but this version is elevated with Romaine lettuce and celery mixed in.
A caprese salad is mozzarella cheese, tomato, and basil. This grilled cheese sandwich is a twist on that with mozzarella, tomato, and pesto.
Vegetarians can't have tuna (although pescatarians can). A great alternative is to turn chickpeas into "tuna" salad for this vegan sandwich.
There's so much flavor in this vegetarian couscous dish, you might not even realize it's vegetarian. There are roasted chickpeas, zucchini, and tomatoes mixed into couscous.
Traditional Eggplant Parmesan is a lot of work because you have to pan fry every piece of eggplant. But it's so worth it for this amazing vegetarian dinner.
If you're looking for a way to use up garden tomatoes, this caprese tart — packed with tomatoes, cheese, and basil — is the perfect way to do it.
If you want all the flavors of lasagna, without having to go through making a lasagna, these lasagna cups are perfect.
If you don't want to go through the work of frying every piece of eggplant for a traditional eggplant parm, use this easier Baked Eggplant Parmesan recipe instead.
Sautéed eggplant is combined with panko breadcrumbs to make this really good pasta or ravioli topping.
White pizza uses ricotta cheese instead of a traditional red sauce, and it's so good. Plus, the dough for this pizza is only two ingredients.
These pull apart pizzas are so easy to make. The toppings can be customized to fit your family's taste buds.
If you like bulk cooking, you'll love this vegan burger recipe. It makes 10 burgers, and they're easy to freeze for another dinner.
Lentils and cauliflower combine to be the protein in these vegan tacos. Honestly, they're so good, we're not even vegan and we're obsessed with these.
Meatless doesn't mean you have to skip meatballs, it just means you have to make them out of alternatives — like eggplant — instead. These eggplant meatballs hold together like regular meatballs and have a similar texture too.
Two ingredients — flour and yogurt — combine to make the dough for this pizza. It's so easy to make, so it's the perfect Meatless Monday pizza recipe.
A Salad Wrap is one of our favorite easy vegetarian dinner ideas. You collect all your favorite salad veggies — celery, shredded carrots, lettuce, etc. — and combine them into a wrap.
This curry is packed with vegetables — carrots, peas, onions, and more — and served over a bed of rice. It's a great warm meal for a cold day.
Pizza Bagels are a really fun snack dinner idea. You can make them on store-bought bagels or use this recipe to make homemade bagels to use for Pizza Bagels.
Not much beats this Cheesy Egg Sandwich served on English muffin bread. Serve it with a side of potatoes and it's a great dinner.
Zoodles — also known as zucchini noodles — are made by spiralizing zucchini. It's a bit of a clunky process, but the result is so worth it. We topped ours with kale pesto for an excellent combinaiton.
If you've ever been to a Greek restaurant, you've probably seen Spanikopita on the menu. But, it's easy to make the spinach and phyllo dough meal at home.
Vegetarian Side Dishes Ideas
Once you bake corn in the oven, you'll never go back to boiling it.
These dough balls are part garlic bread, part Monkey bread, and totally delicious. They're stuffed with cheddar cheese and topped with garlic butter, then baked.
If you want the Thanksgiving staple Sweet Potato Casserole, but don't want to make a full casserole, these Stuffed Sweet Potatoes are a perfect substitute.
Baked Potatoes are great, but they take so long to cook in the oven. If you make them in the air fryer, they only take half the time.
Classic Deviled Eggs are amazing, but this recipe has a delicious twist to make them a little less sour and a little more palatable.
This pasta salad is filled with vegetables and a drizzle of oil. You can add feta cheese if you want, but if you make the recipe as is, it's the perfect vegan pasta salad.
This low carb, gluten free bread is really good if you're following a keto diet and can't have traditional bread as a side.
Fried Green Tomatoes are a lot of work because you have to fry each one individually. This recipe greatly reduces the time because you're baking the green tomatoes instead of frying them.
A little parmesan cheese goes a long way to flavor this tasty Oven-Roasted Asparagus recipe.
Slice potatoes thin using a mandolin and bake them to make these Parmesan Potato Rounds. They're a warm bite of potato that's the perfect side dish.
These Eggplant Parmesan Bites are the best light dinner. It tastes like a lightened up version of Eggplant Parm — in poppable form.
This crispy roasted broccoli, topped with Panko and parmesan cheese, is a delicious accompaniment to any meal.
Onions, red peppers, and feta cheese are combined with orzo and a few other ingredients for this Greek pasta salad. It's great served cold or warm.
Cream Cheese Stuffed Mushrooms are a tasty side dish. This exact recipe is made with button mushrooms, but you could make a mini version with baby bella or white mushrooms.
Puffed pastry is stuffed with tomatoes, cheese, and herbs to make the perfect vegetarian one-bite appetizer.
Goat cheese is the perfect pairing for broccoli rabe in these crostinis. They're easy to make and assemble, making them a great side or starter.
Avocado toast is usually a breakfast idea, but if you make it smaller — and into bruschetta — it's a great starter or side.
A mandoline is all you need to make these waffle fries at home. They're better than any you'll buy in the freezer section of your local grocery store.
This kale pesto bruschetta is so good, we often just make a meal out of it. But it does work better as a starter or a side.
You can do so much with fresh string beans. This recipe is so simple and so delicious. You won't go back to canned string beans after you make this.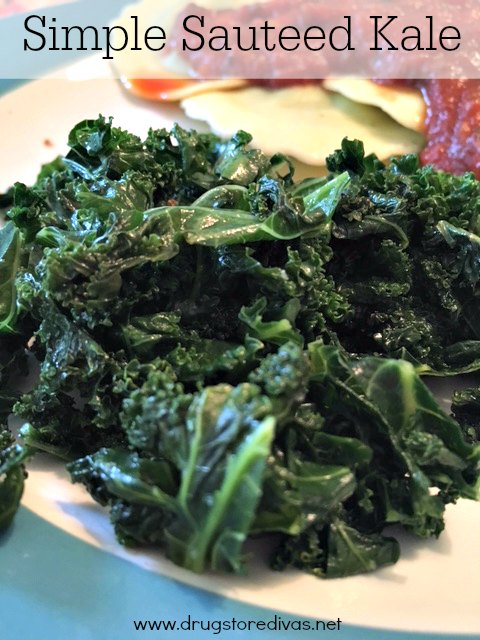 If you're just starting to get into kale, this simple sautéed kale recipe is the easiest (and arguably most delicious) way to get it into your meatless meal plans.
Corn Casserole is my favorite Thanksgiving side dish. The recipe is so simple too. You just dump all the ingredients into a casserole pan and bake.
If you have a tomato and need a side dish, bake them with this panko topping. They feel a lot fancier than just serving tomato slices.
These carrots are so easy to make and come out like an amazing high quality restaurant side dish.
These pull apart muffins are the perfect side dish for tomato soup for those days you don't feel like making a grilled cheese.
If you need to dress up a can of string beans, this is absolutely the recipe you want to use.
Pommes Anna are a really fun side dish made of stacked sliced potatoes that are cooked in a skillet. This version makes mini, individual portions of Pommes Anna. Hence the name.
Chop and season these veggies, then toss them in the oven. By the time you're done cooking your meal, these roast vegetables will be ready.
Restaurant quality steak fries are so easy to make at home. These are covered in a cheesy sauce that makes them so good.
Skip the mayo and substitute avocado to make this vegan potato salad. It's so good, even non-vegans will love this version.
Crutons, cheese, and herbs are stuffed into this tomato, then baked to perfection for this really fun side dish.
Stuffed Artichokes are a really popular Italian dish. They're a little time consuming, but it's so worth it in the end.
If you like the cheddar bay biscuits at Red Lobster, you'll love this copycat version.
This Vegan Taco Pasta Salad has all the flavors of tacos — tomatoes, olives, chips, taco seasoning, and more — and is accidentally vegan.
Pescatarian Meal Ideas
The difference between vegetarians and pescatarians is that pescatarians will also eat fish, including shellfish. If you're looking for pescatarian recipes for Meatless Monday, we have a few lists below that you'll enjoy:
Cookbooks and gifts for vegetarians
If you're thinking about making a lifestyle change and going from Meatless Monday to meatless every day, these cookbooks and gift ideas will really get your started: