If you're Christian, Lent means no meat on Fridays. For me, personally, I also avoid fish. But I know a lot of people eat fish instead because it's a good alternative. So for you people, I'm in the process of putting together a bunch of seafood recipes for Lent lists. This one is 40+ Fish Recipes For Lent.
In the upcoming weeks (because I'm an office of one, so I have to do one thing at a time), I'm going to have a Shrimp Recipes For Lent list and Shellfish Recipes for Lent list. When those are up, I'll link them from here.
Now yes, I realize that shrimp falls under the shellfish category. But so many people like shrimp but aren't crazy about other shellfish. And I had so many shrimp recipes to include, I didn't want them to get lost in the shellfish category.
And I felt that way about salmon too. Salmon, it appears, is the most common fish to cook at home. So while I was making this list, I separated the salmon recipes for Lent out from the fish recipes for Lent. I ended up with over 40 of each.
Why 40? Because 40 days of Lent, guys.
40+ Seafood Recipes For Lent
Fish Recipes For Lent
1. Tuna Cakes
3. Spicy Tuna Jalapeño Poppers
4. Seared Halibut with Lemon Caper Sauce
7. Easy Baked Cod with Olive Relish and Paso Albarino
12. Baked Haddock in Parchment with Lemon and Herb
14. Mahi Mahi Tacos with Broccoli Slaw and Chipotle Lime Crema
15. Baked Cod with Parmesan and Garlic Butter
18. Baked Trout
19. Bacalao a la Vizcaina (Spanish Salt Cod Stew)
21. Smoked Trout Platter with Creamy Horseradish Sauce
22. Seafood Pasta Salad
23. Pan Seared Salmon with Beurre Blanc Sauce
24. Fish Curry with Coconut Milk
25. Chupe de Pescado (Peruvian Fish Soup)
28. Baked Haddock with Brown Butter
29. Chinese Steamed Cod Fish with Ginger Scallion Sauce
30. Air Fried Whitefish with Spinach and Tomatoes
31. Swai Fillets with Tomato Caper Sauce
32. Smothered Tilapia Provencal
33. Fish Stew
34. Alaska Pollock Recipe with Noodles
35. Italian Cod Recipe with Tomatoes
39. Salmon with Quinoa Salad and Arugula Chimichurri
43. Quick Pan-Fried Dover Sole
45. Pan Seared Red Snapper with Mango Salsa
47. Pan-Seared Mahi-Mahi with Pineapple Salsa
48. Norwegian Salt Cod Stew (Bacalao)
49. Mediterranean Baked Fish with Artichokes and Olives
51. Black Sea Bass
52. Sheet Pan Beer-Battered Baked Fish and Chips
55. Spicy Pan-fried Blackened Rockfish
56. Pecan Encrusted Red Snapper with a Lime Margarita Sauce
57. Pan Seared Tilapia with Lemon Butter Sauce
58. Homemade Pressure Cooker Gefilte Fish
Salmon Recipes For Lent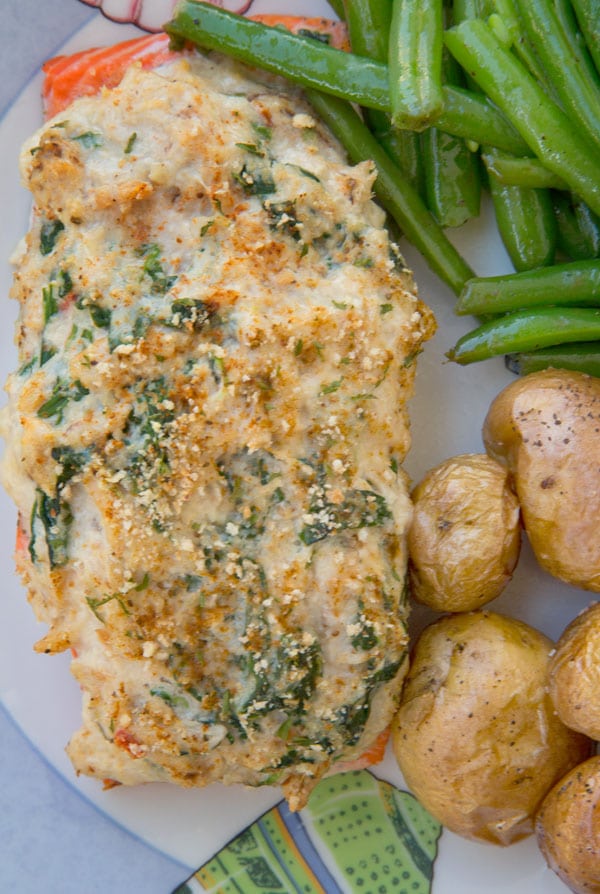 1. Stuffed Salmon with Cream Cheese and Crabmeat
4. Creamy One-Pot Salmon Pasta with Asparagus
5. Salmon Tacos with Mango Salsa
6. Garlic Bread Crusted Salmon
7. Slow Roasted Balsamic Glazed Salmon
8. Grilled Salmon with Citrus Tamari Dressing
10. Salmon In Basil Cream Sauce
11. Plank Grilled Salmon with Tomato Fennel Ragout
12. Salmon en Papillote with Lemon Dill Compound Butter and Gremolata
13. Blackened Salmon Rice Bowl
14. Herb Salmon Salad with Blue Cheese Dressing
17. Chipotle Honey Glazed Salmon With Pistachio Butter
18. Salmon with Tomato Apricot Relish
19. Blackened Salmon with Mango Black Bean Relish
21. Baked Asian Salmon with Maple Glaze
22. Salmon Ceviche
23. Pesto Salmon
25. Sweet Potato Salmon Cakes with Creamy Dill Sriracha Sauce
26. Butter Herb Instant Pot Salmon
27. Salmon and Creme Fraiche pasta
28. Balsamic Maple Glazed Salmon
29. Beetroot Cured Salmon Salad
30. Instant Pot Salmon Tikka Masala
32. Air Fryer Salmon
33. Cuban-Inspired Sheet Pan Salmon
35. Salmon Meuniere
36. Oven Baked Salmon with Mustard Dill Sauce
37. Honey Chili Salmon And Sweet Potato Bowls
38. Easy Sweet Spicy Air Fryer Salmon
Which of these delicious fish recipes for Lent are you going to try first?