We work at the farmers' market every week, which means that we wake up early on Sundays to pack the cooler and car. I pack breakfast, lunch, and a snack. I've been getting tired of packing cereal and granola bars for breakfast, but it's too hard to wake up any earlier and make a hot breakfast. So I had a great idea. I'd make Freezer Challah Bread French Toast Sticks.
I made two batches and froze them. Now, when we want a quick hot breakfast, we take out a few, heat them up, and that's that. Breakfast is ready and we are out the door.
Freezer Challah Bread French Toast Sticks
What You'll Need:
1 loaf of challah bread
4 eggs
1/2 tablespoon sugar
1/4 tablespoon cinnamon
1/4 tablespoon vanilla extract
1/2 cup milk
What You'll Do:
Pre-heat the oven to 425.
Cut the challah bread in half. Cut quarter-inch slices, then cut those into about half-inch slices.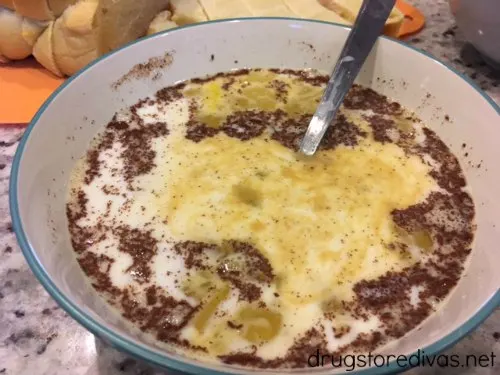 Mix together the eggs, sugar, cinnamon, vanilla extract, and milk.
Dip the bread slices in the egg mixture, then put the slices on a parchment paper-lined cookie sheet.
Bake the sticks for ten minutes. Flip them. Bake them for another five minutes.
Let them cool completely, then put them in a freezer-safe bag.
When you're ready for them, take out a few sticks. Microwave them on high for thirty seconds, flip them, then microwave again for another 30 seconds.
[yumprint-recipe id='144′]
Follow Lisa Sokolowski @ Drugstore Divas's board My Recipes on Pinterest.