If you're used to bacon and eggs for breakfast, but can't have that on Friday during Lent, this list of Lent Breakfast Ideas will help you come up with great options.
For more ideas of what to cook, check out all of our vegetarian recipes.
If you're Christian, you know this week is Ash Wednesday. And that means no meat all day. Or on any Friday between this coming Friday and Easter Sunday.
If you're not Christian, quick recap. There are 40 days of Lent. Those days, between Ash Wednesday and Holy Saturday, are the Lenten Season. And then, the next day is Easter.
During Lent, there are a few rules that Christians adhere to. The most important, for this round up, is that on Ash Wednesday and each Friday through Good Friday, most Christians (Roman Catholics, Lutherans, Episcopalians, Presbyterians, etc.) abstain from meat.
In addition to meatless meals, Christians fast on Ash Wednesday and Lenten Fridays, eating one full meal and two smaller meals on those days.
It sounds so easy, but it's a lot harder to think of vegetarian meals when you're in a pinch. Planning ahead is a lot easier. So, to help, we're working on a few great list of easy recipes to help you get through Lent.
This one is filled with Lent-friendly breakfast recipes. We have another with Ash Wednesday and Fridays during Lent, with all your daily meals for those days.
Now that you have breakfast recipe ideas, you might be wondering what to have for dinner. Check out our list of Best Lent Dinner Ideas.
25+ Delicious Lent Breakfast Ideas
Affiliate links are included in this post and Drugstore Divas may make a small commission if you use them.
On this breakfast ideas for Lent list, there are some that are hot meals and the other meal ideas are make ahead/baked options. So, if you stick with those, you can actually meal prep. Make a bunch, portion them out, then freeze one for every Lenten Friday. It'll make this time of a little bit easier.
Two quick side notes:
First, none of these recipes use plant-based protein. Yes, technically those are vegetarian and can be eaten during the season of Lent, but that sort of feels like it's not following the spirit of Lent, even if it's technically following the rules.
Second, these are all vegetarian as is. You don't have to remove any of the ingredients in order to make them for Lent. You can just make all of these recipes as written.
Hot breakfast ideas for Lent
Homemade Pop Tarts
Pop Tarts are such an easy breakfast idea because you just open a box and toast them. But trust me. These homemade Pop Tarts are so much better (and cheaper) than the ones you get at the store.
Banana And Nutella Croffles
If you wat to try something new, these Banana And Nutella Croffles are great. They're croissant waffles, croissant dough filled and rolled, then cooked on a waffle maker. You can fill them with whatever you like (like strawberries and peanut butter), but we like banana and Nutella ourselves.
You can eat them as is or with a drizzle of maple syrup. Either way is delicious.
Egg In A Hole With Mushrooms And Spinach
If you have time to make a really good breakfast, this Egg in a Hole recipe is for you. Cooked spinach and mushrooms move out of the way (literally) to let the egg shine.
Chocolate Chip Banana Pancakes
A little sweetness in the morning never hurt anyone. If you agree, these Chocolate Chip Banana Pancakes are for you. They're not the 2 ingredient pancakes that were popular a few years back. But, it's still an easy recipe made with homemade pancake batter.
The best part is you can make a ton and freeze them, taking them out when you're ready for breakfast.
Tater Tot Waffles
Any sort of waffles are a good breakfast for Friday during Lent, but if you want something different, go with these Tater Tot Waffles. The base is, you guessed it, tater tots.
Cottage Cheese Sheet Pan Pancakes
Pancakes can take a while since you are making them one by one. If you're trying to feed your whole family on a Friday, these Cottage Cheese Sheet Pan Pancakes are made in a sheet pan so you make a bunch at once.
Cheesy Egg Sandwich
One of my favorite breakfast sandwiches is this Cheesy Egg Sandwich. An egg and cheese sandwich is such a classic breakfast recipe, and this one is really satisfying.
Oatmeal Pancakes
These Oatmeal Pancakes are not your typical pancake recipe. They're packed with rolled oats, which give them a different texture than traditional pancakes. They're great all Lenten season long.
Homemade Home Fries
Home Fries are only sort of a breakfast, but really, the most delicious part. If you want them to be more filling, just add a fried egg on top. That's still Lent friendly.
Make Ahead/Baked Options
Deviled Eggs With Tajin
Hard boiled eggs are a great and easy breakfast. But — BUT — kick them up a notch and make them into Deviled Eggs. Ours have a secret ingredient (Tajin), which gives them such a delicious flavor. They are such an incredible fancy (but not fancy) breakfast.
Chocolate Chip Banana Bread
Banana bread doesn't have to just be something you make when your bananas are too ripe. It'll be something you buy bananas for once you start making this Chocolate Chip Banana Bread. It's so good cold or warmed with a pat of butter.
Cheesy Zucchini Cornbread Casserole
Cornbread is one of our favorite breakfasts. This Cheesy Zucchini Cornbread Casserole has a bunch of zucchini in it, so it's a pretty filling breakfast.
Honey Vanilla Overnight Oats
Overnight oats got really popular a few years ago and once you make this Honey Vanilla Overnight Oats recipe, you'll understand why. They're delicious and decadent and really easy to make ahead of time.
Cheddar Garlic Pull Apart Muffins
These Cheddar Garlic Pull Apart Muffins are definitely something we make as a side dish for dinner. And then the next day, we have the leftovers for breakfast.
2 Ingredient Dough Rainbow Bagels
This 2 Ingredient Dough Rainbow Bagels recipe combines two trends from a few years ago: 2 ingredient dough (self-rising flour and Greek yogurt) and rainbow bagels. The result is a really pretty bagel (that tastes just like a regular bagel) that's easier to make than a traditional bagel.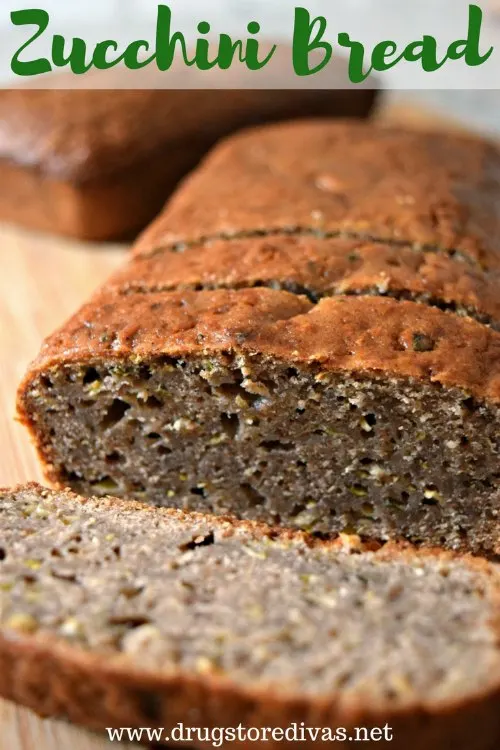 Zucchini Bread
If you've never had Zucchini Bread, this is a good reason to start. It's similar to the texture of Banana Bread, but has a different flavor because of the zucchini in it (instead of the banana, of course).
Cinnamon Rolls
Homemade Cinnamon Rolls are such a treat for breakfast. You can either serve them warm, or you can bake them ahead of time and eat them whenever you want. They're great either way.
2 Ingredient Dough Flax Seed Bagels
If bagels are your go to breakfast, you'll be happy to know if you can easily make them at home when you follow this 2 Ingredient Dough Flax Seed Bagels recipe. It doesn't require yeast, proofing, or boiling, making it so much easier than traditional bagels.
No Bake Chocolate Chip Walnut Energy Balls
Energy Balls are such an easy grab and go breakfast idea. You make them ahead of time with oats, honey, chocolate chips, and a few other ingredients. Roll them into balls and freeze them. Grab a couple when you're ready for breakfast.
Freezer Challah Bread French Toast Sticks
French Toast Sticks are a fun breakfast idea. But you don't have to buy them premade. They're really easy to make at home.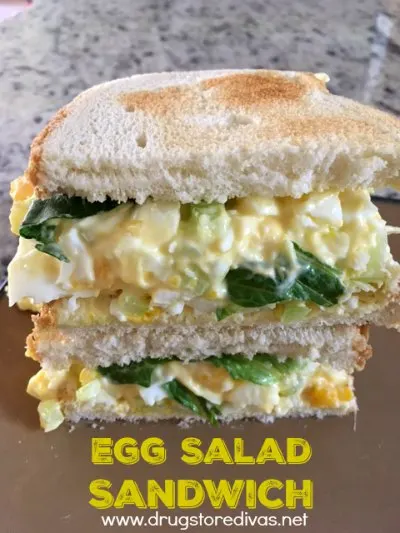 Egg Salad Sandwich
Egg Salad is really good for any meal of the day, but we like it for breakfast. It's a protein packed way to kick off the day.
Mango Banana Berry Detox Smoothie
Smoothies are a really great option for breakfast on the go. You don't have to worry about eating, just drinking. If you're looking for a fun smoothie idea, go with our Mango Banana Berry Detox Smoothie. It's a good combo.
Bread Pudding Muffins With Crumble Topping
Bread pudding is good; Bread Pudding Muffins With Crumble Topping is better. You can make a bunch of them ahead of time, then eat them during the week.
Carrot Cake Muffins
Our most popular muffins recipe are these Carrot Cake Muffins. And they're popular for a reason. They only take three ingredients to make and they're a sweet way to start off your day.
Pumpkin Spice Muffins
Pumpkin spice isn't just a fall flavor. It's good for Lent too. If you agree, you'll love these Pumpkin Spice Muffins for breakfast.
Chocolate Muffins
If chocolate is your thing, go with these Chocolate Muffins for breakfast. And, if you'd rather eat your morning coffee, we have a Coffee And Chocolate Muffins version too.
Funfetti Muffins
Funfetti is usually a dessert flavor, but if you make them into mini muffins, they can pass as breakfast. Okay. It might be a stretch. But a delicious stretch.
Lemon Muffins
Lemon is such a popular flavor, so of course, our Lemon Muffins are really popular. They're flavored with lemon yogurt and cake mix (not lemon juice), making them a really subtle flavor.
Oat Flour Bread
Toast is a good breakfast, but it's a really light breakfast. Instead, make yourself some of our Oat Flour Bread. It's a lot denser and more filling than plain white bread. And you can top it with things like avocado or fresh tomato to make it more filling.
More Meatless Recipes:
This list is filled with our best Lent recipes for breakfast. But, if you're looking for more ideas of what to eat, we have a bunch of other round ups that you might want to check out.
If you're sticking with strictly meatless dinner ideas, we have Vegetarian Sandwiches and Vegetarian Soup recipes for you. We also have a great list of Lunch Ideas For Lent that are meatless too.
And, if you're okay with lots of seafood recipes to get you through Lent, try our Shrimp Recipes, Shellfish Recipes (that aren't shrimp), and Fish Recipes.
Which of these Lent Breakfast Ideas are you looking forward to most? Let us know in the comments.