Shrimp recipes are a good option for Fridays during Lent when Catholics can't eat meat. Get inspired by these Simple Shrimp Recipes For Lent.
For more seafood ideas, check out the rest of our seafood recipes.
It's Lent, which means no meat on Fridays if you're Catholic. Or veggies only if you're me. I don't eat fish, so the whole fish on Fridays thing is lost on me. But maybe not on you. So for you, I put together a list of Simple Shrimp Recipes For Lent.
Now, real quick, in case you're wondering "Can you eat shrimp during lent?" the short answer is yes.
The longer answer is that Catholics can't eat meat on Fridays during Lent (from Ash Wednesday until Easter). Meat is (loosely) defined as anything with a backbone, which is why fish and seafood, like shrimp, are okay to eat on a Friday during Lent but beef and chicken are not.
If you're really faithful, or if you were observing Lent back in the day, you'd abstain from dairy and eggs too. That's why on Fat Tuesday, aka Pancake Day, occurred the day before Ash Wednesday. It was a way to use up all the milk and eggs before Lent started.
These days, people aren't that specific about abstaining from dairy and eggs, but meat is still considered off limits on Lenten Fridays. Shrimp is still okay to eat. So all these recipes have shrimp in them, but no meat (even things like chicken broth), but they may have ingredients like fish stock.
For more Lenten dinner ideas, check out our 40+ Meatless Meals For Ash Wednesday & Fridays During Lent.
Shrimp Recipes For Lent
Affiliate links are included in this post and Drugstore Divas may make a small commission if you use them.
Grilled Shrimp Kabobs
If it's nice out on a Friday during Lent, these Grilled Shrimp Kabobs are perfect. They're easy to make, packed with vegetables, and super tasty.
Shrimp on the Barbie
Not much is easier than seasoning shrimp, throwing it on some foil on the grill, and cooking it. So if you need an easy Lenten recipe, this Shrimp on the Barbie is the way to go.
Shrimp Creole
Shrimp Creole is a classic Southern dish that is found in southern and Caribbean cuisine. A bunch of vegetables and seasoning complement the shrimp in this dish.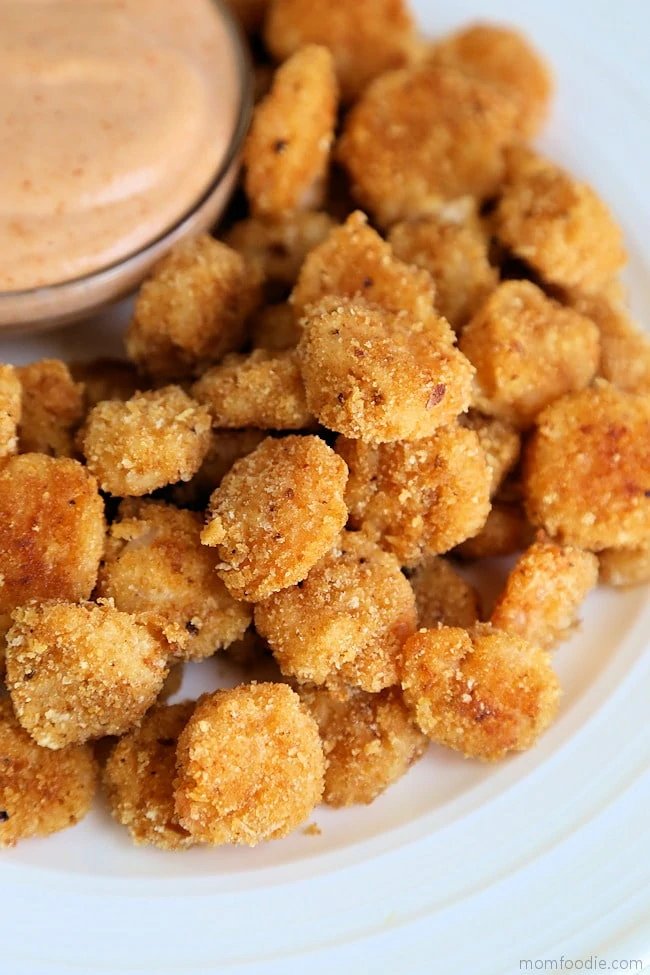 Baked Popcorn Shrimp
Skip the oil and the frying and make these Baked Popcorn Shrimp. They're a lot easier and less messy than fried shrimp. There's also an air fryer version of the recipe.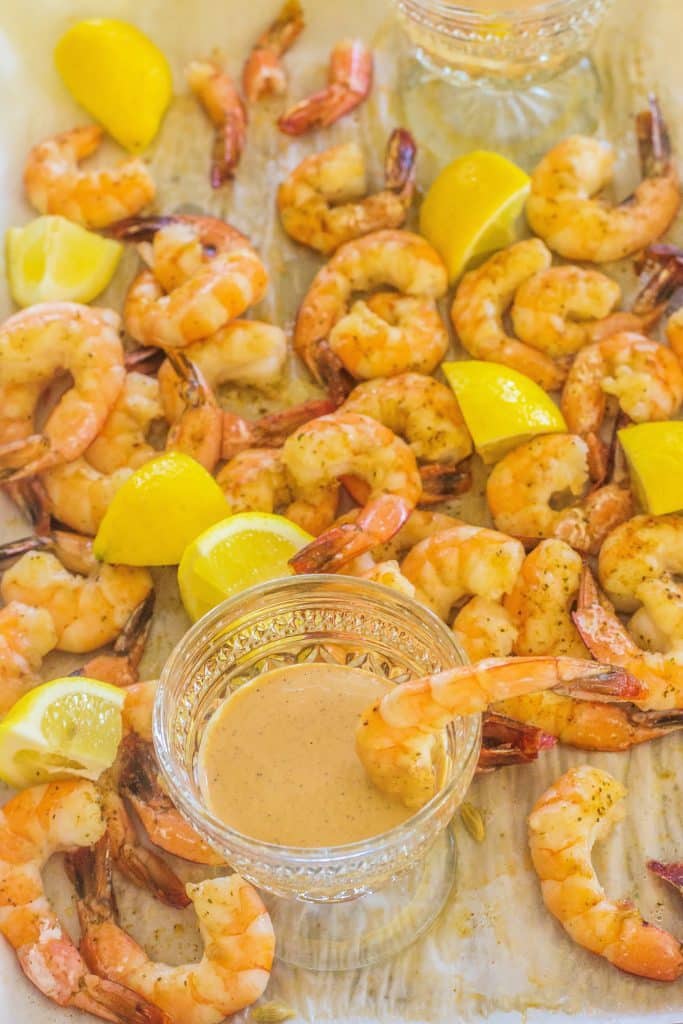 Oven Roasted Gulf Shrimp with Comeback Sauce
A little Old Bay seasoning, plus a couple other ingredients, simply season these Oven Roasted Gulf Shrimp, which you dip in the very popular Comeback Sauce.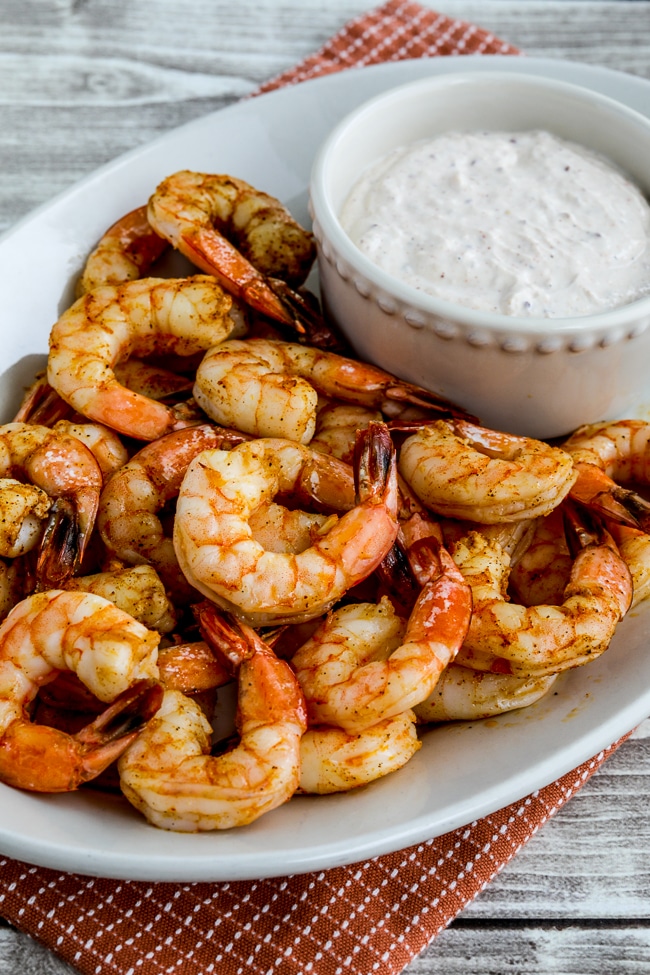 Air Fryer Shrimp with Mustard-Horseradish Sauce
In this recipe, Air Fryer Shrimp with Mustard-Horseradish Sauce, the shrimp are classic but it's the mustard-horseradish sauce that's the real star of the show.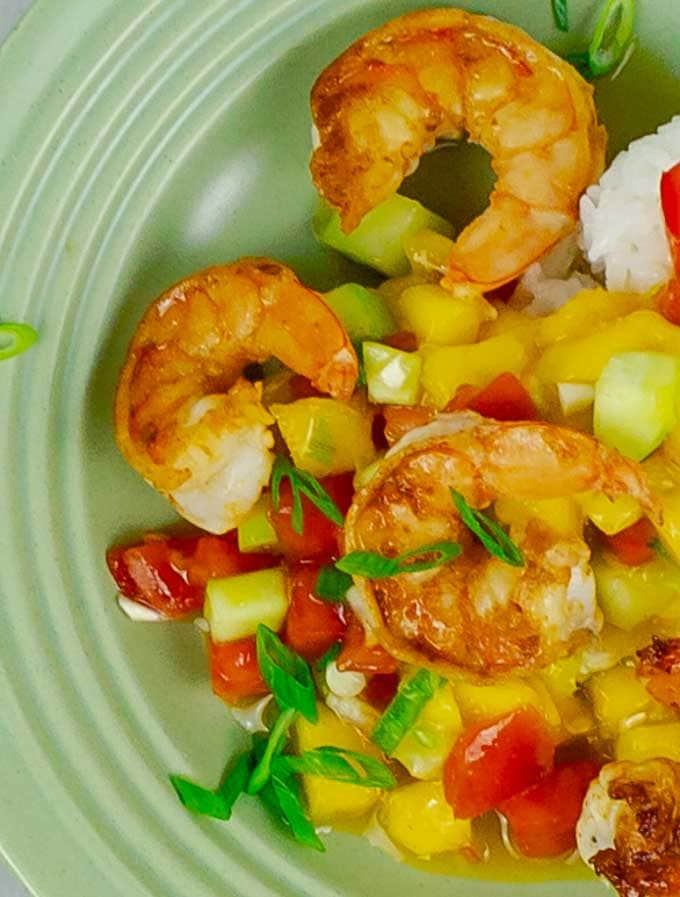 Garlic Shrimp with Mango Cucumber Salsa and Coconut Rice
Part of the secret of this Garlic Shrimp with Mango Cucumber Salsa and Coconut Rice recipe is that the shrimp are marinated in orange juice. That helps them to pair perfectly with the fruit-filled salsa.
Indian-Style Spicy Shrimp
If you're looking for something spicy, this Indian-Style Spicy Shrimp, made with ginger, garlic, and Asian spicy pepper (plus some other spices) is the shrimp recipe for you.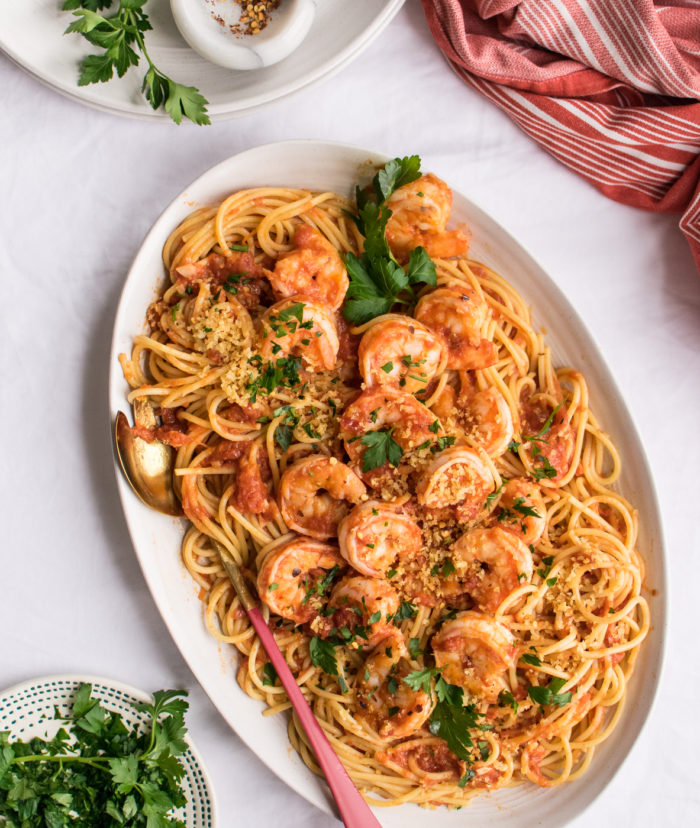 Shrimp Fra Diavolo with Pasta
Fra Diavolo is a spicy marinara (which we actually sell at the farmer's market). We always suggest people serve it with shrimp and pasta, just like this Shrimp Fra Diavolo with Pasta recipe.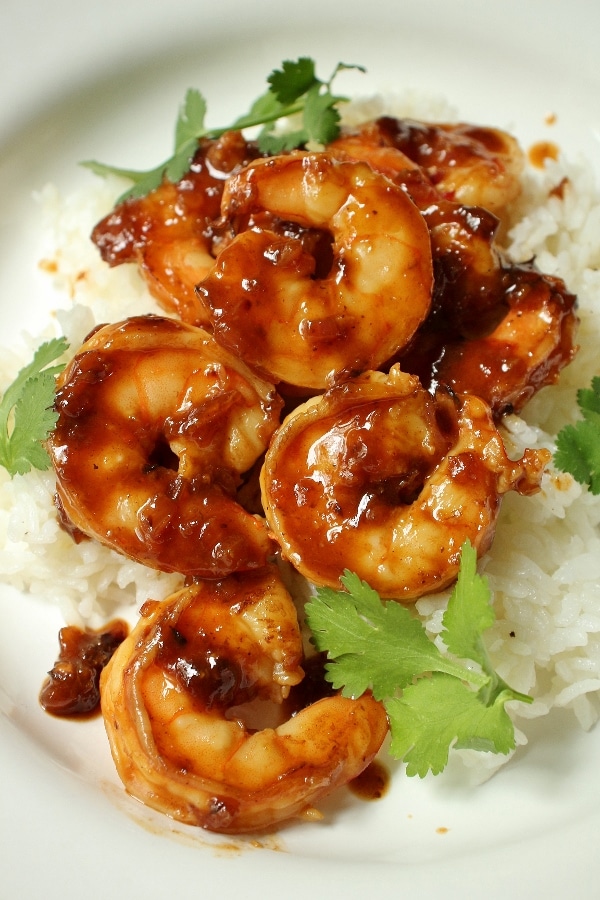 Pomegranate Sriracha Shrimp
Pomegranate Sriracha Shrimp, a flavor forward Vietnamese dish, is made spicy with the sriracha, then balanced with the pomegranate molasses.
Honey Walnut Shrimp
This Honey Walnut Shrimp recipe combines battered shrimp and sweetened walnuts in a sweet honey sauce that will remind you of Chinese take out.
Instant Pot Shrimp Pasta in Lemon Cream Sauce
You can have this Instant Pot Shrimp Pasta in Lemon Cream Sauce on your table in under 30 minutes, thanks to the magic of the Instant Pot.
Shrimp Enchiladas
Shrimp Enchiladas are a Tex-Mex staple that combines tender shrimp with a tasty cream sauce. Plus tortillas.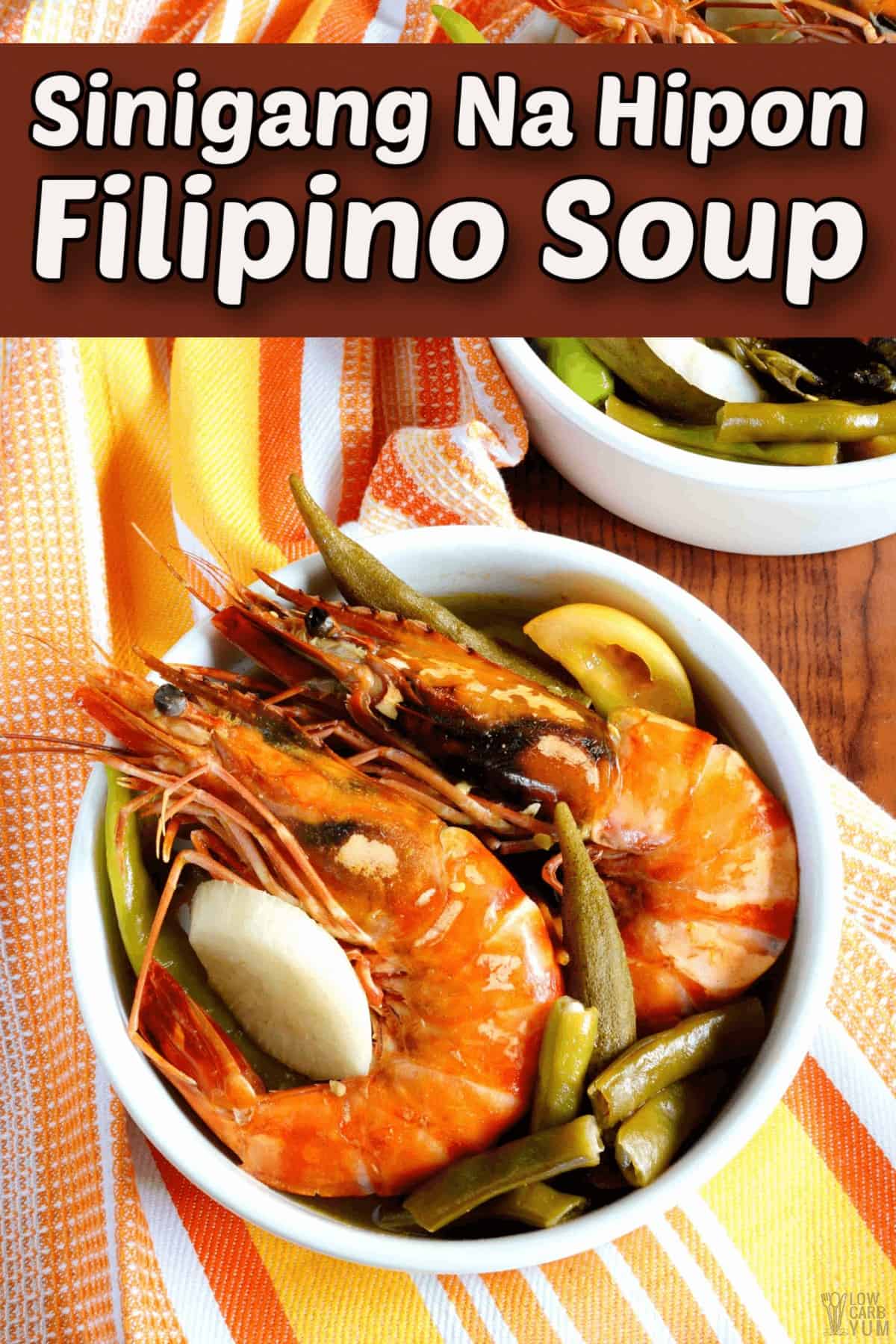 Sinigang Na Hipon (Filipino Shrimp Soup)
If Lent is during soup season for you, or if you can just eat soup anytime, this Filipino Shrimp Soup is a good Lenten dinner idea. Keep in mind that it is traditionally a sour and savory soup.
Order Shrimp Online:
If shrimp isn't in season by you, or it's just sold out at the grocery store, you can actually order shrimp online. Ordering online may actually give you a better selection than what you could find in your local grocery store too, since that's mostly what's caught locally.
You can actually order online at Amazon, although the majority of the options there are for pickup or delivery via Whole Foods Market, so just keep that in mind while you're looking through the options.
More Lenten Meal Ideas:
If you're looking for more ideas for Lenten meals, we have a bunch of other posts that can inspire you. Some are vegetarian and others are fish based round ups, so you can choose whatever you're in the mood for this Friday and satisfy your meatless craving.
Which of these Shrimp Recipes For Lent will you try first? Let us know in the comments.