Planning a New Year's Eve party? Get appetizers, drinks, and desserts in this 70 Recipes For The Ultimate New Year's Eve Party list.
I love New Year's Eve. It's a great day to just party and end the year with a bang. When the clock strikes midnight, you can start over. Everything from the year before is gone and you can be a completely different person.
At least, that's how it usually works. But when 2020 turns into 2021, we may still all be carrying a lot of baggage into the new year.
But that doesn't mean we can't celebrate the hope that a new year brings. Even if that celebration only happens with the people living in our household.
Usually, we host a party every year, and our New Year's Eve party is never a sit down type of party. Our guests are up, socializing, drinking, mingling … and appetizers are perfect for that. And bite-sized desserts.
Anything you can pop in your mouth is best. And no New Year's Eve party would be complete without cocktails (or mocktails, if you're like me and you don't drink alcohol).
This year, it's just us. But I'm still gonna do it up with snacks and desserts and drinks. Because the two of us deserve a party after making it through this year.
So I have a huge list of 70 recipes for the ultimate New Year's Eve Party. There's New Year's Eve appetizers, New Year's Eve desserts, and New Year's Eve cocktails..
70 Recipes For The Ultimate New Year's Eve Party
If you want to get the full recipe for any of these, just click the name of the recipe to be brought to that page.
New Year's Eve Appetizers
To make this easier for you to plan your menu, I'm splitting the appetizers into appetizers with meat and appetizers without meat.
Appetizers With Meat
Tacos are not an appetizer unless you make them in wonton wrappers. Wonton wrappers crumble a lot less than taco shells do, making these super easy to eat.
It's impossible for me to make enough Prosciutto Bread. People inhale this. Set it out with a bread knife next to it, or cut it into slices ahead of time. However you serve it, just anticipate it going quickly.
Bruschetta is great, but too often, it's typical and boring. Not this version. The goat cheese, prosciutto, and lingonberry jam are in perfect harmony, making this a really tasty app.
These pizza cups are one bite of pizza in a crispy wonton shell.
Pigs In A Blanket are my favorite appetizer. I love them so much that I used to joke about wanting to serve them at my future wedding. I didn't, but I do serve them at basically every party.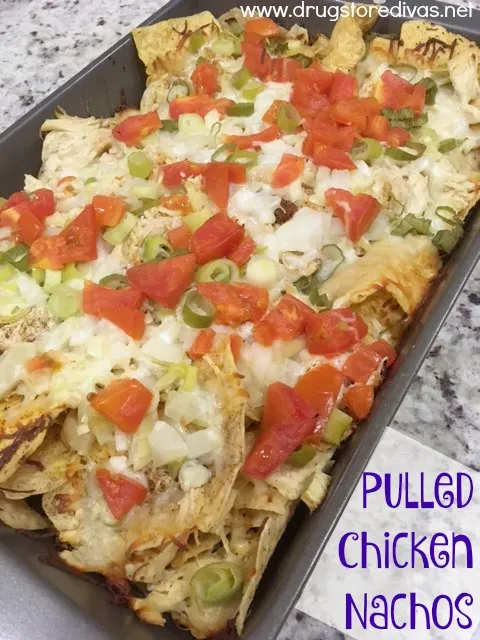 Nachos are an amazing appetizer. They're a little hard for large gatherings, but when it's only the two of you and you can eat out of the pan, nachos are great.
These tasty sliders are so easy to grab and go. They're made from ground chicken, not ground beef, and have a ton of flavor from the chopped jalapenos inside.
Corn dogs are not an appetizer until you make them in a muffin pan. Then, they're the perfect easy app.
Homemade jalapeno jelly is the best coating for these frozen meatballs. You can save any extra jelly as a sauce for pasta.
Everyone loves wings. And everyone will love these chicken teriyaki wings made with homemade teriyaki sauce.
Meat, more meat, and sugar makes these perfect cocktail wieners. They're one of Drugstore Divas' top recipe posts every month, so they'll definitely be a top recipe at your party.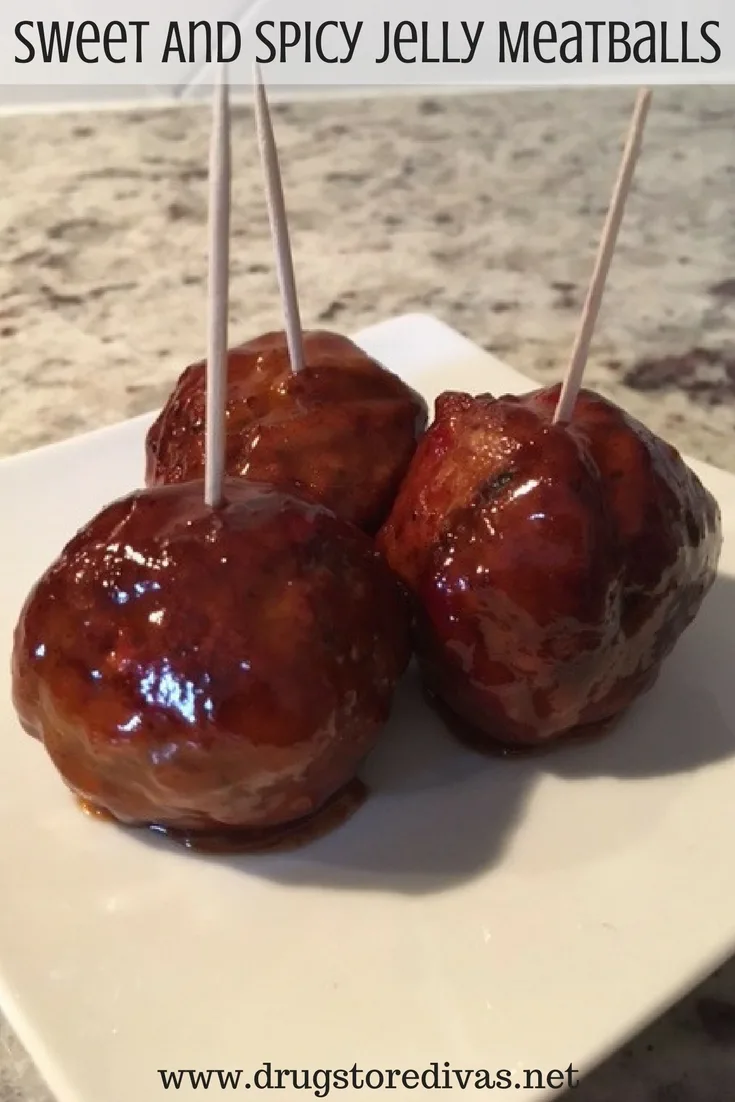 Ditch that grape jelly meatball recipe for these sweet and spicy jelly meatballs. They're not as sweet as the grape jelly version and have the slightest kick to them that everyone will enjoy.
Let your slow cooker do all the work for these BBQ sausage bites. Just cut the sausage, pour in the liquids, and the slow cooker does the rest.
These loaded beef nachos are basically a large walking taco, which is such a crowd pleaser. All you might need to add is a little hot sauce.
This crescent ring appetizer is always a big hit. You can cut it ahead of time or you can leave out a bread knife and let your guests cut pieces themselves.
Jalapeno poppers are cool, jalapeno poppers in wonton wrappers are better. You can easily grab one of these, pop in it your mouth, and keep enjoying the party.
These homemade corn taco shells are shaped in a muffin pan, then filled with your favorite taco toppings.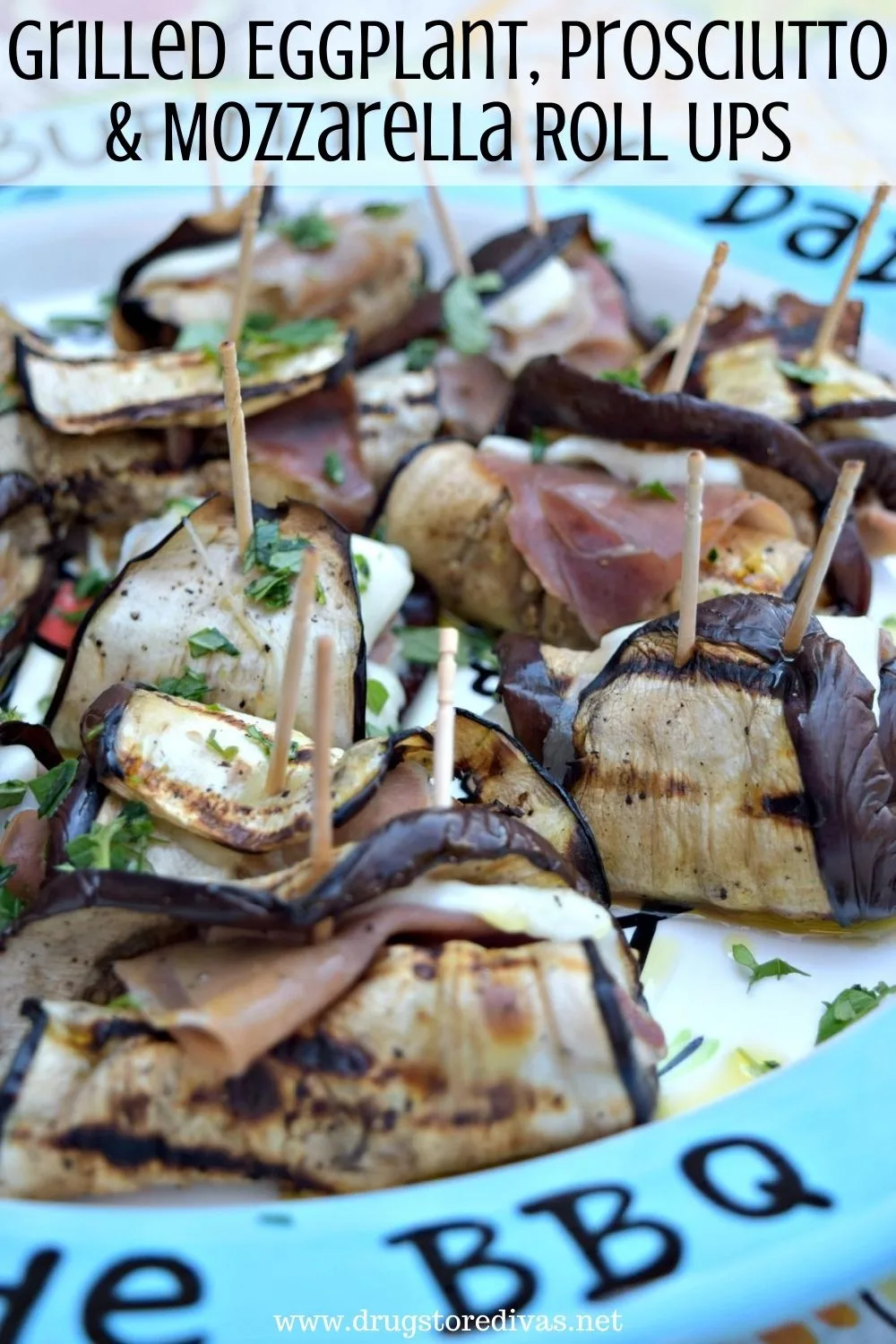 These grilled eggplant roll ups are filled with prosciutto and mozzarella, and will fill your party guest's stomachs with joy.
Totchos are the best parts about nachos, but with tater tots instead of nacho chips as the base.
Habanero BBQ sauce and red pepper jelly make the perfect coating for these meatballs — which are so easy to make because the slow cooker does all the work.
This pizza rolls recipe is made with mini pepperoni slices inside, although you can make it meatless if you want.
These crackers wrapped in bacon are my ultimate party recipe. Every time I bring them somewhere, people inhale them. Heck, we eat a huge amount of them before they even make it out the door.
Appetizers Without Meat
There's no meat in these Air Fryer Wonton Mozzarella Sticks, although you could add some pepperoni if you really wanted. If not, just keep these mozzarella sticks classic.
Frozen Tater Tots are topped with mozzarella cheese, cherry tomatoes, and basil to make this fun twist on bruschetta.
Microwaving this spinach and artichoke dip makes it so easy to make. Just set some chips (tortilla or pita) next to the dip to make it easy to eat.
A dozen hardboiled eggs never makes enough deviled eggs, even just for the two of us. So when you're making these deviled eggs, be sure to make way more than you expect you'll need.
Avocado Toast is so popular, so I turned it into a bruschetta appetizer. It is always a big hit, so now I have to make it for every party.
Kale Pesto is, arguably, my favorite recipe Pete has ever come up with. I just lather it on bread. And that's, basically, how this bruschetta was born.
Make your favorite guacamole and, instead of serving it with chips, serve it in wonton cups. You get all the tastes of guac and dip without all the community dipping.
These pizza cones are under the "appetizers without meat" category, but you can fill them with pepperoni too if you wanted.
Potato rounds are a delicious alternative to plain potato chips. They're a little more substantial and easy to whip up at home.
This version of my homemade salsa is incredibly spicy. If you want less spice, I advice you go with this mild salsa recipe instead. Either way, they're better than jarred salsa for sure.
Stuffed mushrooms are a lot easier to make than you think. This vegetarian version is pretty simple to execute. I promise.
These bite-sized tomato pies taste like summer, even if it is the middle of winter when you're throwing your New Year's Eve party.
Eggplant parm is way too much work for a party appetizer, but this breaded bite-size version is perfect. Just make a lot. It's easy to pop a half dozen of these in your mouth in one swoop.
Pete loves broccoli rabe, so I designed these crostinis with him in mind. He was so happy with them, so we make them any time broccoli rabe is in season (or when we can get it imported from New York).
These pull apart muffins replace grilled cheese whenever I make tomato soup, mostly because they're so much fun to eat.
These Pizza Bombs are basically a portable bite of pizza. And who wouldn't want that at a party?
Guac is my favorite dip, if you can call it a dip. Everyone is always asking for this chunky guac recipe, so you know it's a hit.
It doesn't get much easier than this mango salsa. Just chop up some fruit and onions, drizzle some lemon juice, and you're ready to go.
Wonton wrappers are the perfect vessel for an easy app. These ones are deliciously filled with lasagna (spinach, cheese, and sauce).
New Year's Eve Desserts
Homemade cannolis are delicious, but stuffing the cannolis is so much work. So I would much rather make this cannoli dip and serve it with crushed ice cream cones.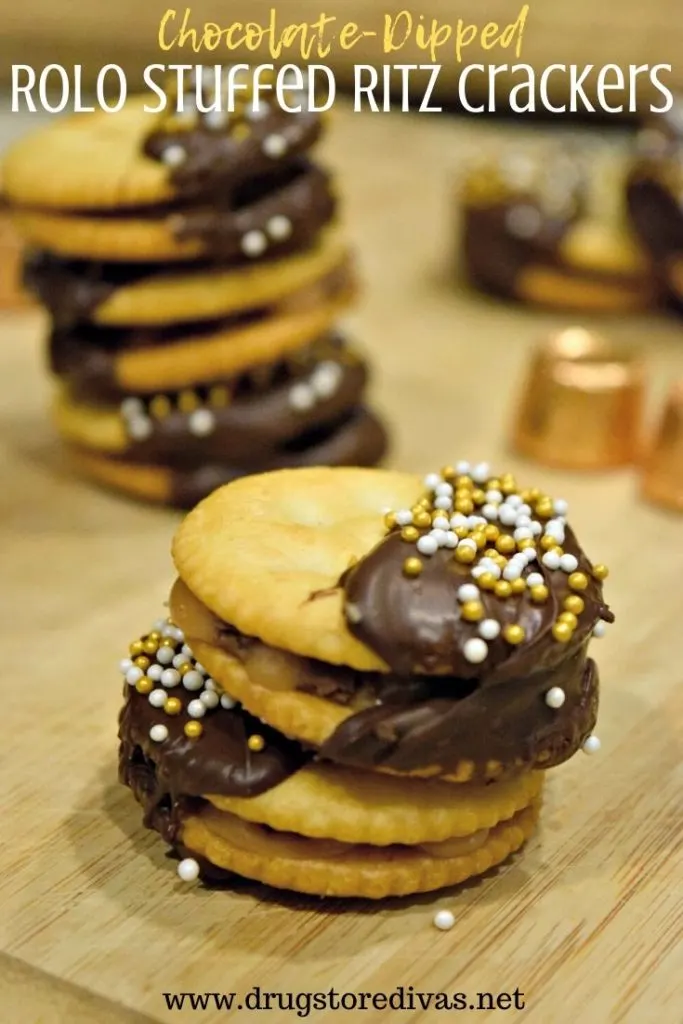 These stuffed Ritz crackers are so easy to make. And if you decorate them with white and gold sprinkles, they look like they're ready to ring in the new year.
Rocky Road Fudge is usually one of the treats on my mom's Christmas cookie platter, so we always have whatever is left as a dessert on New Year's Eve. So to me, this is the ultimate NYE treat.
These bonbons are such an easy and pretty treat. Use a yellow candy melt as decoration because it looks like gold and these are absolutely dressed for New Year's Eve.
These mini bundt cakes are the perfect one-bite dessert. People will be walking by and popping them in their mouths all night long.
Nestle Crunch Bars are my favorite checkout aisle chocolate, so of course, I had to learn to make my own. Since you cut them into bite-sized pieces, they're perfect for parties.
Given the chance, I could probably eat an entire bag of marshmallows myself. So if I saw them at a party, I would love it. These ones are decked out in edible glitter, giving them the perfect New Year's Eve sparkle.
Homemade pudding is so easy to make and it tastes so much better than a packet you buy in the store. Dress it up with whipped cream and chocolate chips for a fancy NYE dessert.
Pete loves when I make popcorn, but if you're making it for a party, you have to dress it up a little. Bacon and caramel is a great way to do that.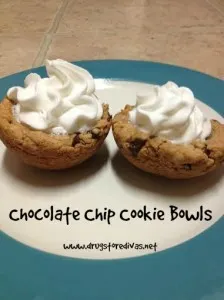 Cookies are cool, but have you have chocolate chip cookie bowls? You can bake them ahead of time, which makes your life easier. Then, just fill them when you're ready to serve them.
Don't mind that these meringue cookies say Mardi Gras in the photo. They're just the most basic meringue cookie we've posted. You can change the colors up to whatever you want for your NYE party.
These banana bites are mostly banana, so they feel better for you. You can make them ahead of time and vary the toppings so everyone is happy.
The first time I made these donut holes, everyone ate them so quickly. Plus, they're a better party dessert than a full donut. And the sugar sparkles on them, making them great for New Year's.
If you love Andes Mints, you'll love this homemade version. Plus, they really look so pretty laid out for your party guests.
The perfect match of salty and sweet comes with this potato chip chocolate bark. It's so much better to make in the winter because the bark won't melt, so it's great for New Year's Eve.
S'mores are usually a summer treat, but not when you make this puff pastry version. This is perfect for winter parties, like New Year's Eve.
If you're not already using your slow cooker to make some of the apps from the other list, use it to make candy to serve as a NYE dessert.
You only need two ingredients to make these Nutella Crescents — and I'm pretty sure you can guess what those are.
Any peanut butter fans will be happy to see this cookie on your dessert table. And if you're a peanut butter fan, I bet you won't mind if there are leftovers.
I've named these Happy Cookies because they make everyone I give them too really happy. They are rolled oat cookie bars topped with chocolate and nuts. Chop the cookie bars into bites and you have a great party dessert.
New Year's Eve Drinks
If you're not from New York, you may never have had an egg cream. New year, new drinks. A New Year's Eve party is a good excuse to try this.
Coffee will help you make it until midnight. And this cold brew coffee is so good, you don't need to add sugar. Which is good if you make some of our super sweet dessert recipes.
Coffee and ice cream make up an affogato. And I couldn't think of a better drink to help you stay up until the ball drops.
If you're over 21, this Cosmo is a great cocktail idea for your New Year's Eve party.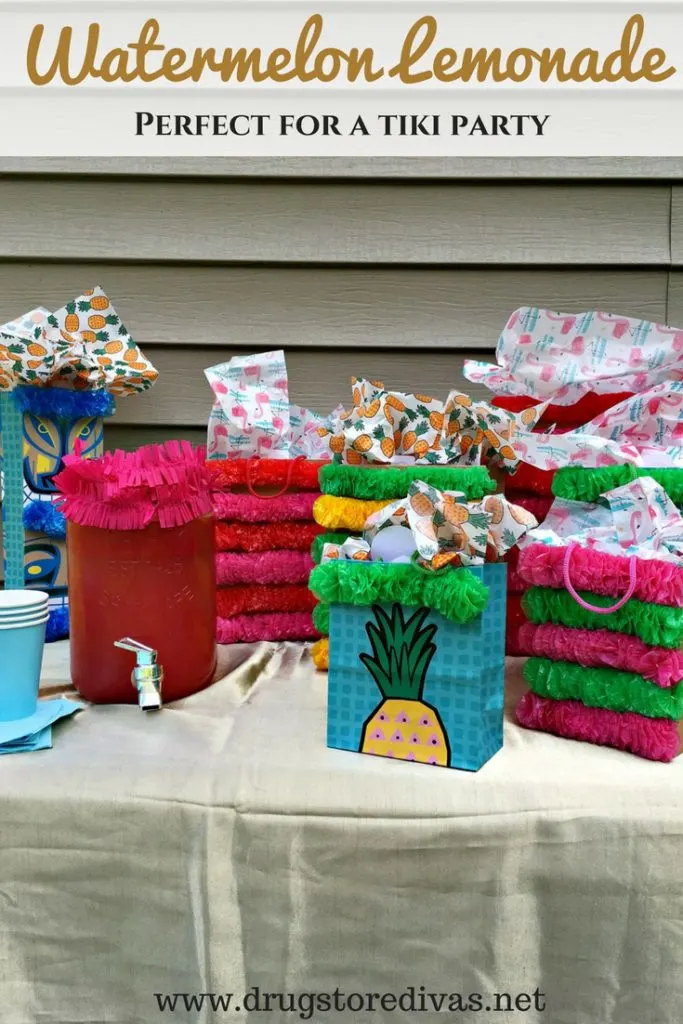 If you can get a watermelon this time of year, chop it up and turn it into this homemade watermelon lemonade.
Need a little jolt to get you through midnight? Caffeine and Disaronno is the combo in this coffee cocktail (for 21+).
Pete used to make me peppermint mochas all the time in the winter. You can make them year round, but peppermint is a really great winter flavor.
Apple cider is a Thanksgiving beverage. Apple cider with a little rum sounds like a New Year's Eve cocktail.
Champagne is a great way to ring in the new year, and it's one of the two ingredients in this mimosa. Sounds like the perfect drink (if you're over 21).
Getting ready for the new year?
Here are a few other posts to help:
Which of these 70 Recipes For The Ultimate New Year's Eve Party will you make this year? Let us know in the comments.