Start the year off right. Get 15+ Ways To Make Your Life Easier In The New Year with tips like prioritizing, making your bed, and more.
If you're looking to start the new year off right, check out our other New Year's Resolutions posts.
For Christmas a couple years ago, I bought myself a robot vacuum. It is still, by far, the best thing I've ever spent money on. Being able to run it and have it vacuum a floor while I do anything else is amazing. Get one. It's one of the ways to make your life easier in the new year.
And really, that should be your goal for the year. Just make your life easier. "Work smarter, not harder," as Pete always says.
You don't have to make New Year's resolutions and find things that you're doing wrong, then focus on changing them. That's so negative. Instead, just figure out how to make life easy and happy.
So I'm not saying make these your New Year's resolutions. Instead, they're just things to incorporate into your life to make your days simpler.
Because, as we learned recently, life can get hard.
15+ Ways To Make Your Life Easier In The New Year
Affiliate links are included in this post and Drugstore Divas may make a small commission if you use them.
Prioritize
This was my buzzword for 2019. People always ask: What's your word for the year? And I never have one.
But, while I was incredibly busy at the end of 2018, I just kept telling myself to prioritize. So I figured that would be a great word to keep in mind during 2019.
Throughout the day, priorities change. And I have to ask myself what is the priority at that moment. At the beginning of the day, cooking dinner might be on my To Do list, but it's not as important as, say, eating breakfast. So I'll choose "eat breakfast" as my priority.
That's a silly example, but it makes my point. When you start to get overwhelmed with tasks, just look at your list and figure out what is the priority. And do that, cross it off your list, and do something else.
We're three years into that word being my word of the year, and it still is. Any time I get overwhelmed, I just take a deep breath and ask myself what the priority is right now. I do that task first, then move on to the next one.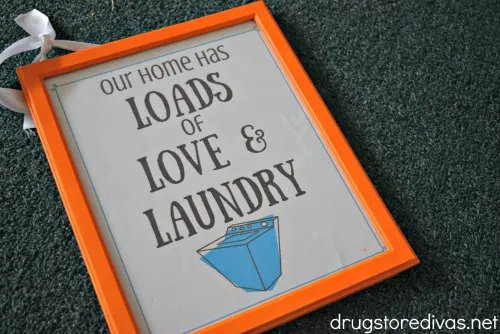 Set a laundry schedule
A laundry schedule is something I started when we moved into our house, and it has been a huge help.
On Mondays, I do regular laundry. On Tuesdays, I do towels. I make sure to follow this schedule every week and it helps to keep me on track. It also assures I don't get super behind on laundry.
Of course, there are a few extra loads thrown in, like when we have company or need to wash the sheets. But I make sure to never miss Monday and Tuesday. And if I don't need anything done on Monday, that's when I'll wash the curtains or bathmats.
I know some people have kids and more laundry than us, so just add a third day in during the week and keep those your laundry days. By knowing you have days off from laundry, it keeps the whole task from getting overwhelming.
Meal plan
One of the hardest parts of the day is deciding what to cook for dinner. And, when you finally decide, you might not have all the ingredients on hand. So then you have to decide on something else for dinner. And by then, it gets so late, you just order a pizza instead.
Meal planning takes care of this for you. Make a list of everything you are going to cook for the week, then write down the ingredients you're lacking. Pick them up the next time you're in the grocery store, and you're ready to go.
And, before you go, you can go through your coupons and cut out the ones you need for the week. That way, you can save some money too.
To get you started, here our top five dinner recipes from last year. Now you have the first week of meal planning figured out (because you can eat the leftovers the other two days of the week).
Bulk cook
I usually make 2 Ingredient Dough Bagels on Sundays. I'll make a triple batch, and that gives us enough bagels for the entire week. Then, in the mornings, we just have to wake up, toast a bagel, and we can start our day.
There's no standing in front of the fridge deciding what to eat or standing in front of the stove cooking eggs.
I'll also bulk cook other breakfast items too, like chocolate chip pancakes or egg cups and freeze them.
You can do that with other non-breakfast meals too, like soup or burgers. Make more than you need for dinner that night and then freeze the second portion. You can have it for dinner the next week and not have to go through the trouble of cooking.
Set your coffee maker
Pete leaves for work before I do. What he does, which is the best, is he will set the coffee maker to be ready for me when I wake up. That way, all I have to do is pour a cup. In the long run, it only saves me a few minutes in the morning, but those are critical minutes before my brain starts working.
If you don't drink hot coffee, even better. You can make an entire week's worth of cold brew coffee. Then, all you have to do is wake up, pour yourself a cup, and you're ready to go.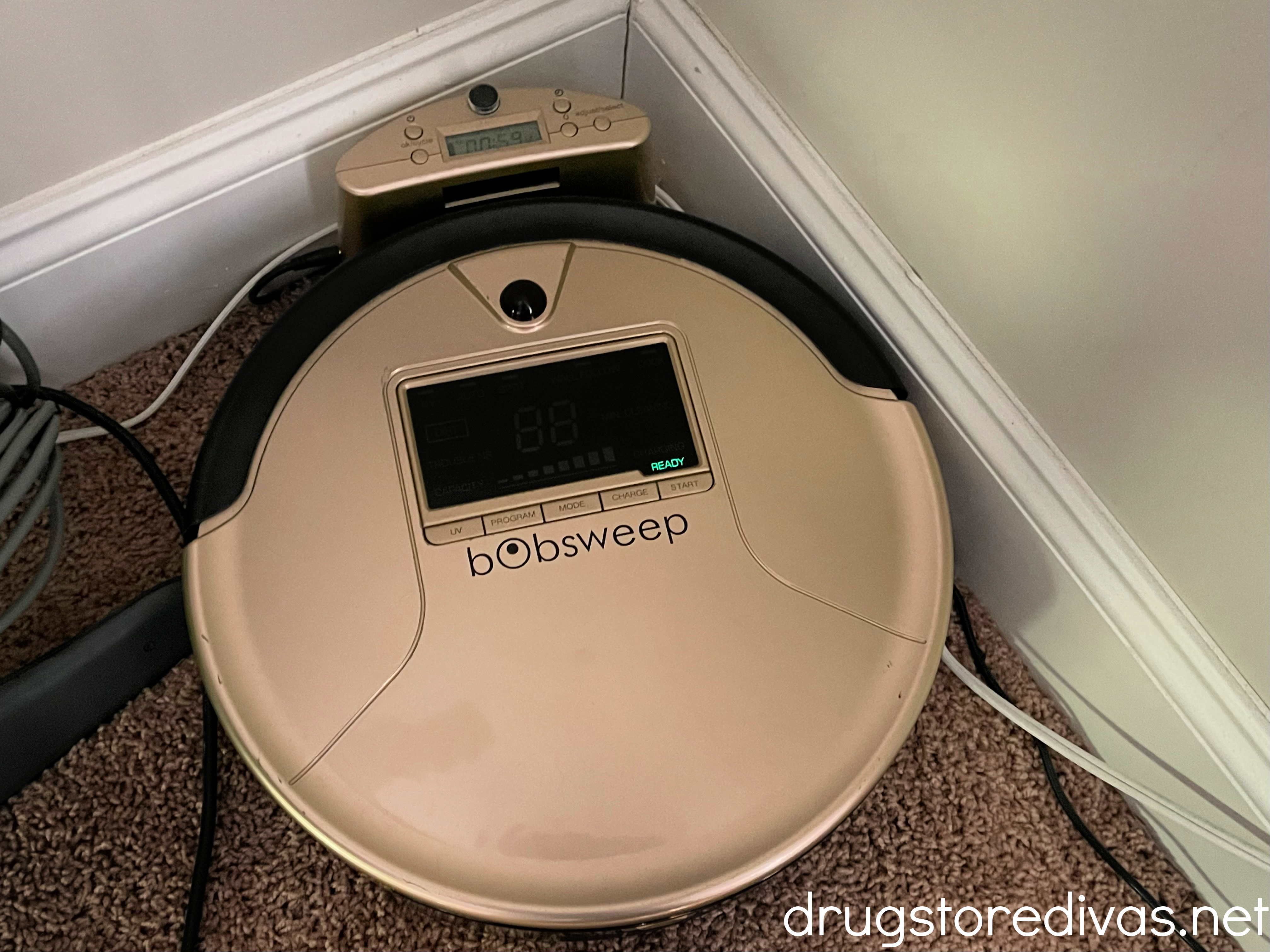 Get a robot vacuum
I got myself a BobSweep robot vacuum and it was a life changer. Side note: I paid money out of my own pocket for this. I didn't get paid to mention this specific vacuum. It's just literally the one I bought.
This thing is amazing. The one thing I never have time for is vacuuming. So now, it doesn't matter. I just run the robot vacuum and all I really have to worry about is bringing it upstairs when it's done downstairs. So easy. And it leaves me time for anything and everything else.
You can program the vacuum too so it can run on is own. I haven't done that yet, but that would be a huge help if I worked outside of the home.
Set birthdays into your Google calendar
I'm really good at remembering people's birthdays. It's just one of my things. So I can pretty much assure I'll be able to text everyone happy birthday throughout the year.
But I don't expect everyone to be that good. And Facebook doesn't always have everyone's birthdays. And, believe it or not, not everyone is on Facebook.
So what you should do is set everyone's birthdays into your Google calendar. Then, set an alert for them. On that day, your calendar (or phone, if you have them synced) will remind you it's someone's birthday. You won't miss anyone's birthday, and you won't have to fill your head with dates either.
Time block
I work at home, so it's super easy to get distracted. I'm working and then the doorbell rings. Or the laundry beeps. Or someone texts.
Time blocking is a huge help with me staying focused. I'll set an hour for work, an hour for cleaning, and then 20 minutes or so where I can just sit and take a break from all that. (Okay, it's not exactly like that because I work way more than I clean, but you get the gist.)
Giving myself an actual time block where it's okay to get distracted actually helps me to focus during the time when I need to be working or cleaning.
Just say no
I know. That's the slogan from the 80's about avoiding drugs, but it can also be your way to avoid things you don't want to do.
You can say no to things, and that's okay. No is a full sentence, by the way.
Don't want to go out with your friends one night? Then say no. You won't lose your friends if you say no sometimes. I wouldn't say no all the time unless you're going through some stuff because that might start to result in less invitations, but sometimes, no is okay. Sometimes, you have to take care of your mental or physical health.
And it's not just going out. Sometimes, you can't help a coworker with a project because you're working on your own. Or you can't babysit because you have something else going on. Instead of spreading yourself thin and stressing yourself out, just say no.
Take walks
I love going for walks. They've always been my favorite way to work out. But they're a great way to take a break and de-stress too.
If you're getting yourself stressed or worked up about something, just pause and take a break.
But, instead of taking a break to eat ice cream and watch TV, take a walk. That way, you're stepping away from whatever you're doing, which is good for your body, but you're also doing something healthy for your mind.
And, if you'd rather not walk because it's a little boring, go for a run or bike ride or exercise. Whatever you can do to get your body active is best.
This helps if you are trying to make a decision too. I just heard something that said if you're getting stressed over a decision, step outside. It helps your mind focus and decide on things.
If you're wondering about how to get 10,000 steps, which is what people set
Reply right away
I remember being young and learning the word "telecrastination." It was when you would wait for the phone to ring twice before you answered so you didn't look desperate. I understand it, but it's sort of ridiculous.
Today's equivalent of that is waiting a while before you reply to a text or email. You don't want to be the person who replies instantly.
But you know what? That means you are stuck thinking about that text or email until you actually do reply. That's an unnecessary burden to carry in your brain. Just reply and move on.
And, honestly, if you don't reply right away, there's a very good chance you'll forget to reply at all.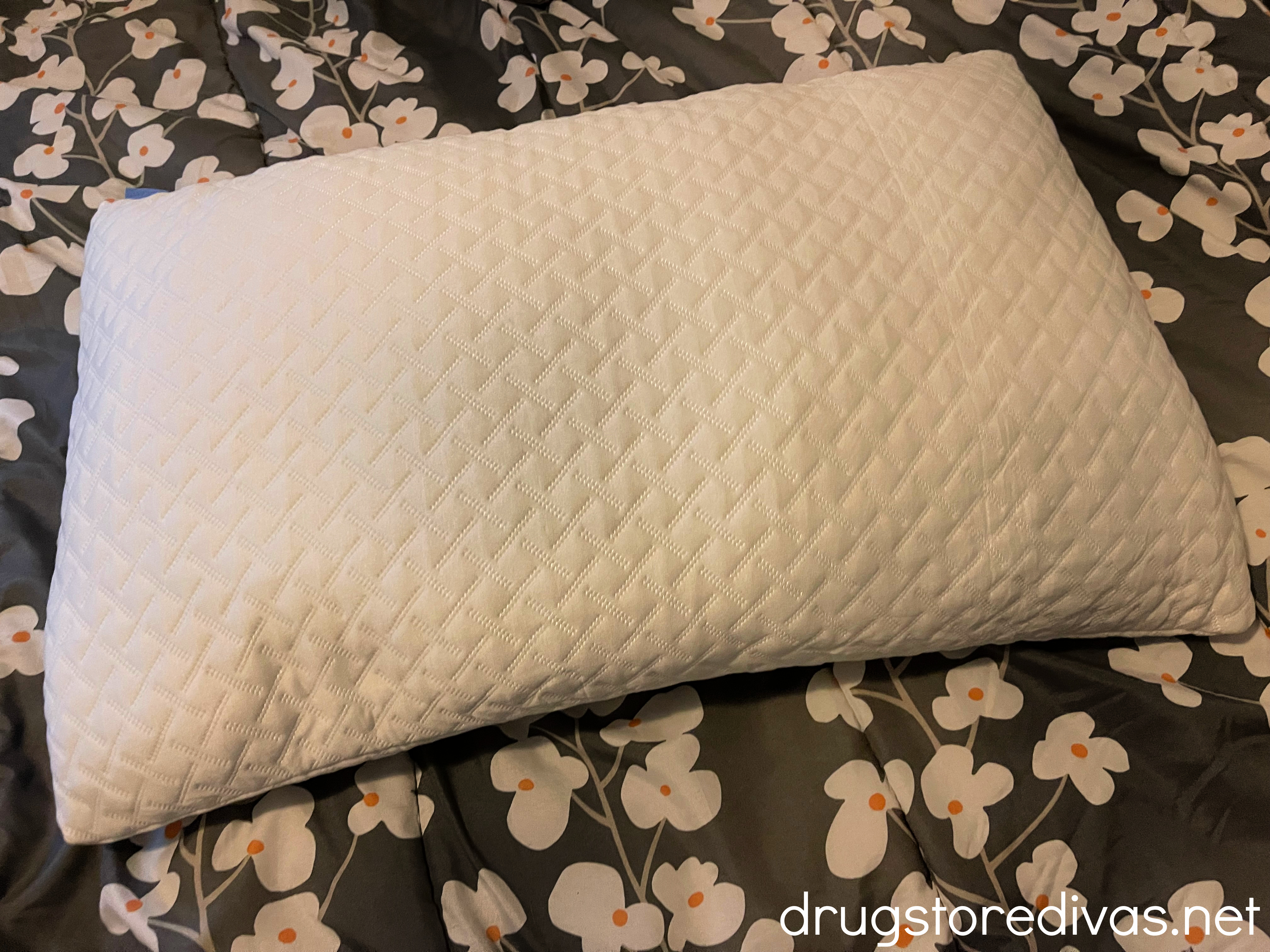 Make your bed as soon as you get up
Okay, this list is in no particular order, as I'm sure you can tell. Because here we are, at tip 12, back to talking about waking up. But oh well. This is how it goes.
Making your bed seems like such a futile chore. You're going to sleep in it that night again, and then have to make it again, so why not just stop the cycle and have an unmade bed. I used to buy into that theory, until I heard the commencement speech from Admiral William H. McCraven that went viral.
You can read the whole thing here, but one of his pieces of advice is to make your bed every morning.
Part of what he says about making your bed is: "If you make your bed every morning you will have accomplished the first task of the day. It will give you a small sense of pride, and it will encourage you to do another task and another and another."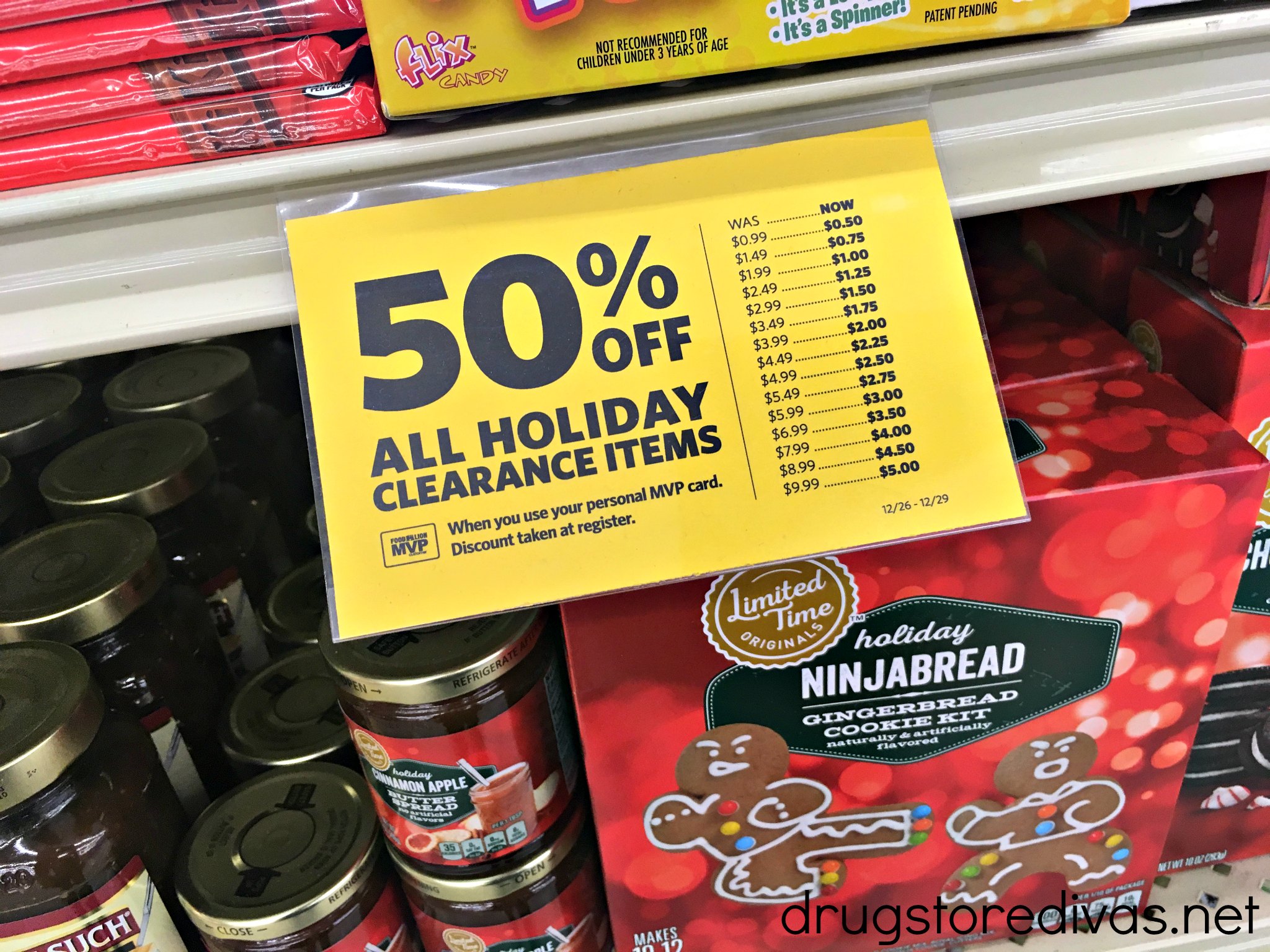 Know your price points
Knowing my price points makes my life so easy when I'm grocery shopping. It does make me a bad candidate for The Price Is Right though. I know exactly how much I'm willing to pay for things. So, when I'm in the grocery store and I see something on sale, or on clearance, I can quickly decide if it's a good price.
If it is a good price, it goes in my cart. If it's not, it doesn't. I don't sit there, wasting minutes of my day, going back and forth, trying to figure out if I should buy it or not. And if I do sit there for forever, I just put it in my cart so I can move on with my life.
Clean the things you don't want to clean
I hate cleaning the bathroom. Hate it. I would just completely avoid it if I could. But I can't. So instead, I clean it weekly. That way, it's not completely unbearable when I actually do have to clean it.
But, of course, I don't agonize over it either. I basically clean it in 10 minutes and call it a day. You can find out how to do that here.
To help with your cleaning, we have a bunch of blog posts about cleaning, all collected in our Ultimate Guide To Spring Cleaning.
Don't limit your social media time
There are a ton of people who take social media breaks because they think it's good for their minds. Maybe it is, if your timeline is filled with toxic friends. If that's the case, though, just unfollow or mute them.
Social media can be fun.
I love scrolling through Instagram and seeing what my friends are up to. If you do too, then just let yourself enjoy it. Go on Facebook, scroll, and enjoy. Don't make yourself feel guilty about going on, and don't restrict yourself to a certain amount of time (or none at all). That will actually get you to focus an unhealthy amount of time on social media. You'll be spending more time thinking about it than you'd actually spend on it in the first place.
Order out
I cook pretty much every meal at home. I work at home, so that means breakfast and lunch as well as dinner. It gets to be a lot.
Some nights, you just have to order out.
Don't worry about finding the healthiest option or feeling guilty that you're not making dinner from scratch. Sometimes, you just can't. You don't have the time or the energy. And that's okay.
Instead of beating yourself up, just remind yourself that the easiest thing to do today is to have someone else cook your dinner for your family. You can cook for them tomorrow.
Wondering where to dine out? We have a few restaurant reviews to help you choose. To make your life easier, we're only including chain restaurants since there's the best chance that you have one local to you to order from.
Don't forget you don't have to go out to pick up your food when you order out. You can have it delivered by:
Getting ready for the new year?
Here are a few other posts to help:
What ways to make your life easier in the new year are you going to start?