Sticking to Weight Watchers is easy with these Tasty Weight Watchers Recipes, plus tips and products to help keep your New Year's resolution.
To help you start the new year off right, check out our other New Year's Resolutions posts.
There are so many people who make the decision that they're going to get make better lifestyle choices at the beginning of the year. It's a good New Year's Resolution. But then it gets cold and you don't feel like working out outside. So you sort of fake that part of your resolution.
And then you start feeling like eating better means you can only eat salad. And salad gets boring quickly. So you sort of start to cheat on that part of your resolution.
Don't worry. We are here to help.
We put together a list of 20 Tasty Weight Watchers Recipes to help you add some new Weight Watchers recipes to your day.
These are all labeled with Weight Watchers Freestyle Points so you can easily figure out what fits into your day. There are meals, sides, and desserts — because eating better doesn't mean you have to cut out dessert.
We've also put together a list of products to help you with Weight Watchers, then tips to help you keep your New Year's resolutions.
Before you get started, be sure to check out our Tips For Getting Started With Weight Watchers to help you on your WW journey.
20 Amazing Weight Watchers Recipes
Affiliate links are included in this post and Drugstore Divas may make a small commission if you use them.
I made sure to put these in WW points order. They're all based on Weight Watchers Freestyle Points, so you may have to adjust them if you're on a different program.
0 Point Weight Watchers Recipes
Lean protein, like chicken, and vegetables are great ZeroPoint foods.
Grilled Chicken Salad
This Grilled Chicken Salad is so filling. It's a huge piece of chicken atop a bed of mixed greens with a hard boiled egg on the side. Using a squeeze of lime instead of salad dressing keeps this a ZeroPoint meal.
Blackberry Yogurt Popsicles
Satisfy your sweet tooth with this two ingredient popsicle. You can vary the fruit that you put in it to fit your taste. And as long as you're using non-fat Greek yogurt as the base of your popsicle, it's a ZeroPoint dessert.
Weight Watchers Salsa
Once you make homemade salsa, you'll never buy jarred salsa again. This version is made with all vegetables, so it's a ZeroPoint snack. Don't worry about the "super spicy" part of the name here. Just reduce the jalapenos and you'll get a mild version.
Sugar-Free Chocolate Banana Ice Cream
This dairy-free ice cream is perfect if you're craving something sweet, but don't want to worry about Weight Watchers points. This treat, which is often referred to as "nice cream," is so rich and will definitely hit the spot.
Strawberry Yogurt Bark
There are only two ingredients — fruit and yogurt — to make this yogurt bark. Two ingredients and ZeroPoints. How perfect is that for a summer evening treat?
1 Point Weight Watchers Recipes
Egg In A Hole with mushrooms and spinach
The single point in this recipe comes from a pat of butter that you put down in the "hole" to put the egg in so it doesn't stick to the pan when you're serving it. If you have a non-stick pan and just skip the butter, this is actually a ZeroPoint recipe.
Grilled Shrimp Kabobs
These shrimp kabobs are drizzled in a tiny bit of olive oil so they don't stick to the grill. And that olive oil is how these get that one Weight Watchers point. The shrimp and vegetables are ZeroPoint foods, so load up on those.
Pita Chips
These homemade Pita Chips are incredible. And, they're only 1 Weight Watchers Freestyle Point for 10 pita chips. If you use them to scoop the aforementioned ZeroPoint salsa, that's a really low point snack.
Kale & Bean Soup
This unintentionally vegan soup is packed with vegetables and beans. It's so filling thanks to the two types of beans, and the can of beans that's blended in with the liquid of the soup.
Ground Chicken Crust Pizza
Chicken is a ZeroPoint food on the WW Freestyle program, so it's a great base for pizza. This is also a keto-friendly recipe, if you're looking for one of those, because the crust is chicken not a carb-filled dough.
Grilled Asparagus
Asparagus is a ZeroPoint food, but you use oil in this recipe to keep it from sticking to the grill, and that's where the point per serving comes from.
1.5 Point Weight Watchers Recipes
Carrot Cake Muffins
These Carrot Cake Muffins are, by far, the most popular recipe on Drugstore Divas. They're so easy to make and taste delicious.
Funfetti Muffins
Funfetti cake is great, but if you only want a bite rather than a whole slice, you'll love these Funfetti Muffins. They're mini muffins, so it's only one or two bites of sweetness.
Chocolate Muffins
We love these Chocolate Muffins. You can make them in a matter of minutes, and all they need are three ingredients.
Pumpkin Spice Muffins
These Pumpkin Spice Muffins are perfect for fall. There's a full can of pumpkin in the recipe, but even if you don't like pumpkin, you'll like these.
2 Point Weight Watchers Recipes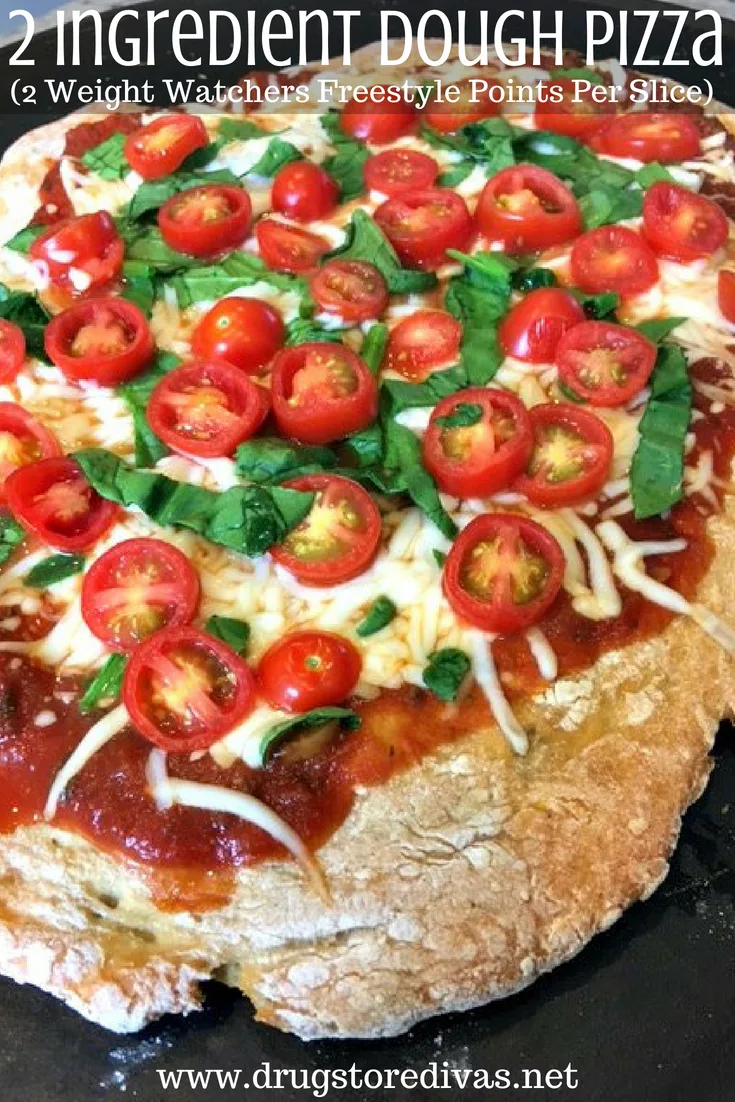 2 Ingredient Dough Pizza
Two Ingredient Dough makes the easiest pizza dough because it's, literally, two ingredients. You can top it with whatever ingredients you prefer, but if you stick with what's in the post, it ends up being 2 WW Freestyle points per slice.
3 Point Weight Watchers Recipes
Flax Seed Bagels
A traditional bagel is anywhere between 9 and 11 WW Freestyle Points, which is just too many points. This version is only 3 WW Freestyle Points per bagel, which is so much better.
4 Point Weight Watchers Recipes
Cheesy Garlic Dough Balls
These Cheesy Garlic Dough Balls are the perfect one bite appetizer. What's great is you can eat 5 for only 4 Weight Watchers Freestyle Points.
5 Point Weight Watchers Recipes
Heart-Shaped Pizza
Not only are these Heart-Shaped Pizzas really cute, they're really Weight Watchers friendly too. You can have three of them for only 5 WW Freestyle points.
7 Point Weight Watchers Recipes
Pizza Bagels
Pizza Bagels are one of my favorite fun dinner ideas. But it's too many points. Unless you make it according to this recipe. Then, it's only 7 WW Freestyle Points for three.
Weight Watcher Products:
These products will definitely help you stick to your resolution of staying healthy.
EatSmart Precision Digital Bathroom Scale
No one loves getting on the scale, but it's helpful to keep track of your progress.
Weight Watchers 360 Points Plus Calculator
Easily figure out how many points are in your meals with this Weight Watchers calculator.
Weighmax Electronic Kitchen Scale
Weighing out your food is a great way to help keep you on track.
Fitbit Flex Wireless Activity + Sleep Wristband, Black
A Fitbit is a great way to keep track of your steps and exercise.
Fitlosophy Fitbook: Fitness and Nutrition Journal
Logging your fitness and food is a great way to keep focused.
Tips To Help You Keep Your New Year's Resolution
Getting ready for the new year?
Here are a few other posts to help:
Which of these 20 Tasty Weight Watchers recipes will you try first? Let us know in the comments.