I'm so excited that football season is back because that means our garage-turned-home theater is back showing games. We play them all day long, but if the Jets aren't on, I'm more just focused on what food to serve at our game day party. We put together a list of 50+ Game Day Recipes to help you plan your snacks.
These recipes are perfect for game day, as fantasy football food ideas for when you're hosting your fantasy draft, or any Sunday Funday.
Because this list filled with so many game day food ideas, I broke it into sections: Football-shaped foods and decorations, super salsas and dips, field goal finger foods, captain's chili and meats, wild card wings, and sideline sweets.
No matter what you want to serve on game day, you'll be able to find a new recipe from the list. And if you're throwing a Football Sunday party, focus on the first section of the list. That's where you'll find the best game day foods and decorations to make your party look fantastic.
If you need a little help with game day party ideas, we have a great post filled with Tips For Throwing A Football Party.
50+ Game Day Recipes
This post has meat and meatless recipes. If you only want meatless, check out our list of 20+ Vegetarian Game Day Recipes instead.
Football-Shaped Foods & Decorations
If you're hosting the game, you'll want to focus on this section. The football crafts will really help you dress up your home for the big game.
Fantasy Football Candy Bark
You can mix and match the colors of this candy bark to match your team colors — or the teams that are in the big game.
Homemade Football Flatware Holder
Upcycle a soup can into a really cute football-themed flatware holder. You can make three — one for forks, spoons, and knifes — if you really wanted.
DIY Football-Shaped Utensil Holders
If you want something a little disposable, upcycle old cardboard rolls into football-shaped utensil holders. Just make sure to use green napkins to make the footballs stand out.
Homemade Football Flags Party Picks
These homemade football flag toothpicks are the perfect way to dress up your one-bite appetizers. The printables for them are already made for you too.
Super Bowl Salsas & Dips
Chips and dips are always really fun on game day.
Easy Cheesy Refried Bean Dip
Bean Dip is so incredibly popular, especially for game day, so definitely add this Easy Cheesy Refried Bean Dip to your menu.
Homemade Salsa
If you want a more mild salsa, this one is the one for you.
Cannoli Dip
You only need a couple minutes to make this cannoli dip. Pair it with crushed ice cream cones for a delicious treat.
Mango Salsa
If you want a really fresh salsa, mango salsa is the way to go. It's a great way to add something light to your game day spread.
Guacamole
Guacamole is necessary on every game day spread. And this chunky guacamole will be the hit of your food. Just be sure to grab tortilla chips to pair with it.
Alton Brown's Spinach & Artichoke Dip
This is the easiest spinach and artichoke dip you'll ever make. You microwave a few ingredients, stir, and it's good to go.
Super Spicy Salsa
I'm not lying when I say this salsa is super spicy. People who like spice said it was hot. And that doesn't happen often.
Field Goal Finger Foods
No one wants to eat a big meal on game day. People just want to snack. And these finger foods are the perfect game day recipes to get you snacking.
Air Fryer Wonton Mozzarella Sticks
Homemade mozzarella sticks are an easy finger food that takes two bites to inhale. And that's really all it'll take for your game day guests to devour the entire batch of these Air Fryer Wonton Mozzarella Sticks.
Crab Rangoon
Who says you can only have crab rangoon with Chinese take out? You can absolutely have this packets of deliciousness on game day.
Pigs In A Blanket
Pigs in a Blanket are my favorite party appetizer. They come together so easy (they're only two ingredients!) and really please a crowd.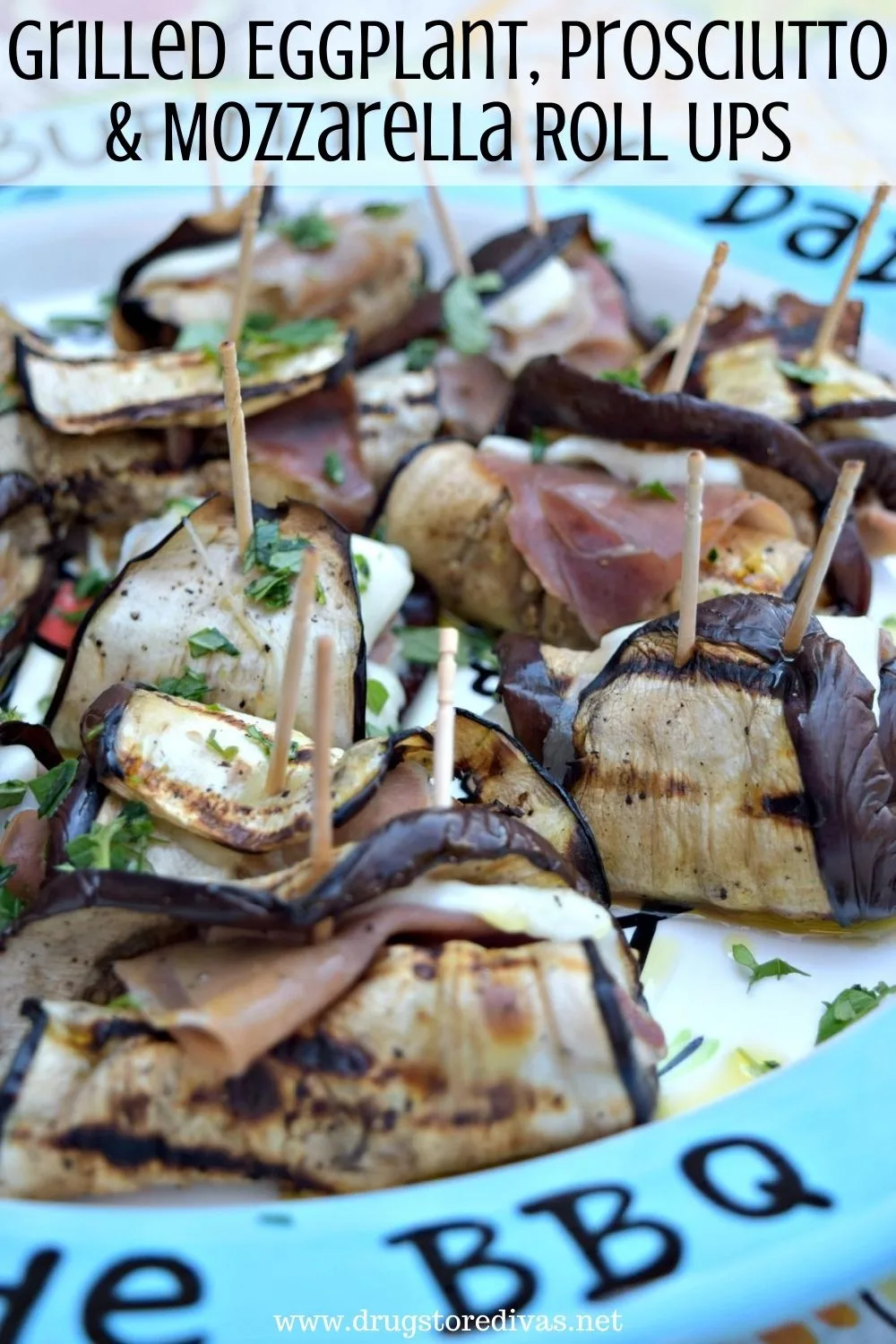 Grilled Eggplant, Prosciutto & Mozzarella Roll Ups
If it's warm enough on game day to grill, these roll ups are delicious. You can make a dozen of them per eggplant, which is great when you're cooking for a crowd.
Parmesan Potato Rounds
Potato rounds are like a meatier potato chip, which is good when you're in the mood for something with a little more substance while you're rooting on the home team.
Wonton Pizza Cups
You might not want to sit and eat a full piece of pizza while you're watching the game, but these wonton pizza cups are perfect to pop in your mouth.
Bacon-Wrapped Crackers With Brown Sugar
These bacon-wrapped crackers have been the hit of every party that I've brought them too. So definitely make a double batch. One for you and one to serve.
Avocado Toast Bruschetta
Avocado toast is really popular, but you're not going to serve it on game day. But, it totally works for game day as a bruschetta.
Loaded Poutine Twice Baked Potatoes
These Poutine-Stuffed Potatoes are the perfect bite of potato. There's cheese, bacon, sour cream, green onions, and brown gravy all stuffed into a potato bite. What's not to love?
Kale Pesto Bruschetta
If kale chips aren't your jam, kale turned into a pesto and made into bruschetta might be the way to go. Kale pesto is so addicting, so this will definitely go fast.
Wonton Taco Cups
These wonton taco cups are the perfect one bite appetizer. They're flavorful, crunchy, and you can vary the toppings to fit your taste buds.
Deviled Eggs With Tajin
Tajin is the secret ingredient in these deviled eggs. They're made a little differently than traditional deviled eggs too, so they're a little less tart and a little more tasty.
Bacon-Wrapped Cocktail Wieners
If meat-wrapped meat is your thing, you'll love these cocktail wieners — which are wrapped in bacon and finished with a sprinkle of brown sugar.
Fully Loaded Totchos
Nachos are cool, but have you tried totchos? Instead of chips, you use tater tots, and then top those will al your favorite nacho toppings.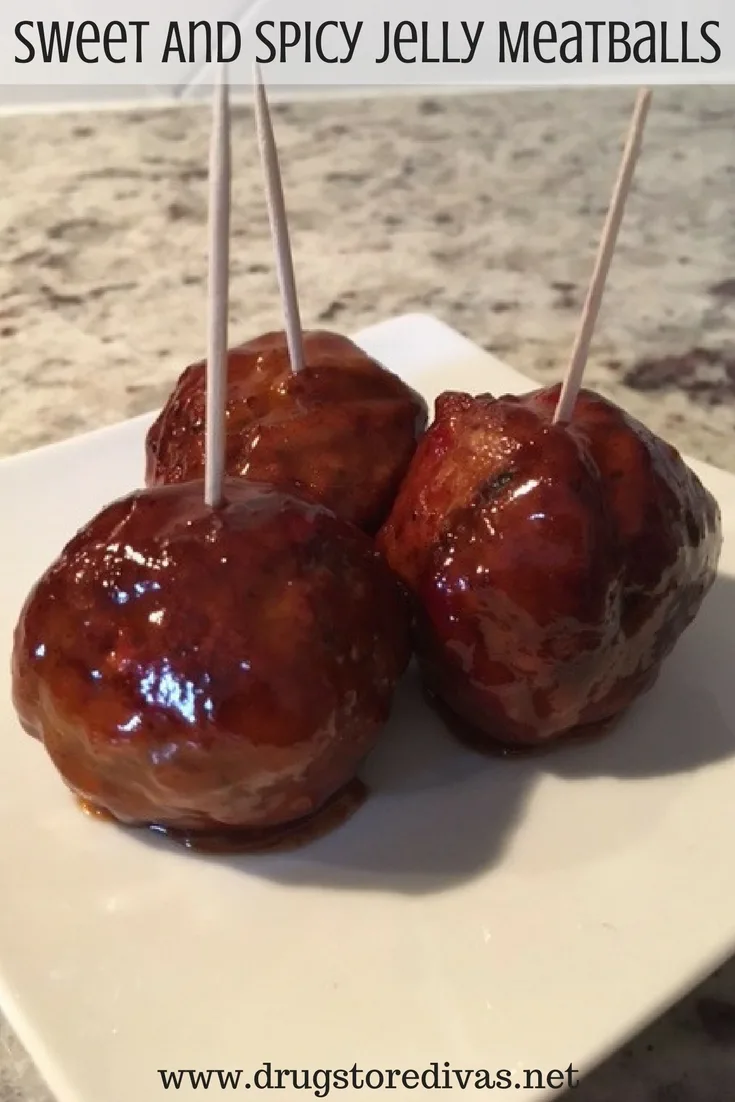 Sweet N Spicy Jelly Meatballs
These jelly meatballs are made from frozen meatballs and three other ingredients. They're super easy and delicious. Plus, you can pop them in your mouth between plays.
Pizza Cones
Pizza cones are what dreams are made of. You can make two per tortilla, then fill them with your favorite toppings: cheese, pepperoni, sauce. Roll and bake and you're ready to go.
Jalapeno Cheddar Sliders
A large burger isn't really game day friendly, but a slider is absolutely perfect. These ones are made with a homemade slider bun too.
Grilled French Fries
If you're grilling on game day, definitely grill a side of French fries. They're so easy to make on the grill, especially if you already have other items cooking on the grill.
Cream Cheese Stuffed Mushrooms
Stuffed Mushrooms are the perfect game day appetizer because you can pop them in your mouth and be done with them before it's time to yell at your team for dropping the ball.
Carrot Chips
Carrot chips are a tasty alternative to potato chips. You won't satisfy your potato chip craving with these, but you will get the satisfaction of snacking.
Fiesta Chicken Quesadillas
These quesadillas are dressed up with the addition of an orange pepper, onion, Adobo, and a spicy cheese.
Jalapeño Jelly Meatballs
Jalapeño jelly, also know as cowboy candy, is a really delicious recipe. Use that to coat frozen meatballs for the perfect game day appetizer.
Guacamole Wonton Cups
Guacamole becomes a game day friendly appetizer when you serve it as Guacamole Wonton Cups. Game watchers can just grab it and pop it in their mouths rather than hovering over a bowl of guac.
Slow Cooker BBQ Sausage Bites
If you can make any game day recipes in the slow cooker, I highly suggest that. It just makes your life so much easier. This BBQ Sausage Bites are the perfect slow cooker app.
Mini Tomato Pies
Mini Tomato Pies are, arguably, the best way to use garden tomatoes. If you don't have any ready to go on game day, store-bought tomatoes work just fine.
Corn Dog Muffins
Corn dogs are delicious, but no one wants to eat a whole one on game day. These Corn Dog Muffins are a great way to enjoy corn dogs without filling your whole stomach.
Breaded Eggplant Parmesan Bites
Eggplant Parm Bites are such a simple and easy game day snack. Just be sure to make a lot. These are easy to pop into your mouth and will get eaten quickly.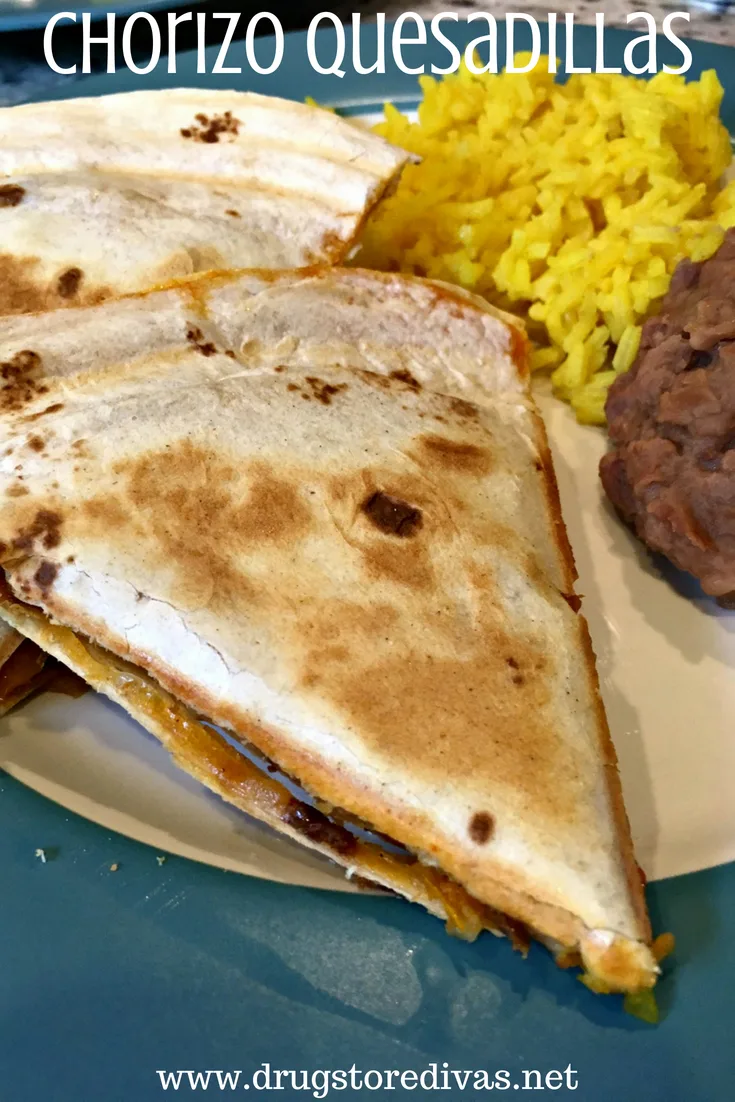 Chorizo Quesadillas
If you want something with a little more substance on game day, this Chorizo Quesadilla recipe is it. Chorizo is easily found in grocery stores and is simple to cook, so don't be intimidated by it.
Broccoli Rabe Crostinis
Broccoli rabe is an acquired taste. And if you've acquired it, you'll love these crostinis that are topped with broccoli rabe and goat cheese. They're a little fancy for game day, and also look like a field, so that's fun.
Jalapeño Popper Wonton Cups
These wonton cups have all the flavors of a jalapeño popper, but contained in a wonton wrapper. They're delicious and a little more palatable for people who aren't crazy about eating a whole jalapeño pepper.
Buffalo Chicken Crescent Ring
A few cans of crescent rolls are stuffed with buffalo chicken and formed into a ring to make this tasty game day recipe. Serve it with ranch or bleu cheese as the perfect compliment.
Loaded Beef Nachos
Game day isn't complete without nachos. These loaded beef nachos are a really classic nacho recipe that sure to please everyone.
Goat Cheese Prosciutto Lingonberry Jam Bruschetta
My family has requested that I make this bruschetta so many times that I've already lost count. It's that good.
Spicy Chicken Quesadillas
There's a spicy cheese in these chicken quesadillas that make them spicy. And if you can find the cheese, it's a great game day recipe.
Slow Cooker Sweet And Spicy Meatballs
The best part about this recipe is the taste. The second best part is that these meatballs are made in the slow cooker using frozen meatballs. So that makes life so easy for you.
Air Fryer Kale Chips
You think about serving potato chips on game day, but kale chips are so incredible. Making them in the air fryer is such a delicious way to make these tasty treats.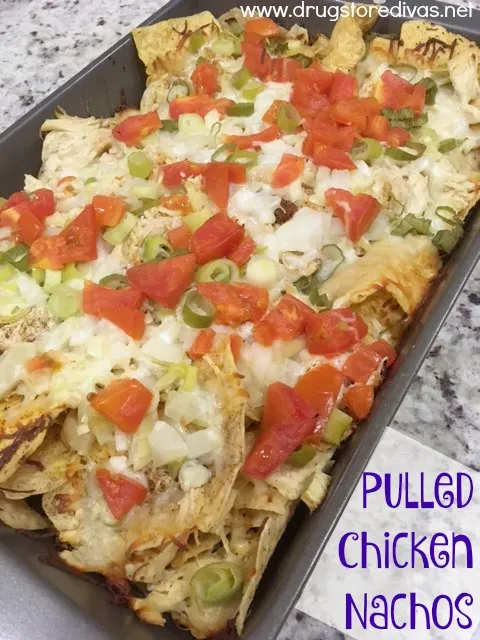 Pulled Chicken Nachos
If you have leftover pulled chicken, these nachos come together in no time. If not, a rotisserie chicken works to keep this simple.
Air Fryer Pizza Rolls
These pizza rolls are so easy to make before game day, then just air fry them right before halftime begins.
Cornbread Sausage Balls
Three ingredients combine to make these Cornbread Sausage Balls the perfect game day recipe. They're easy to pop into your mouth while you're watching the game.
Buffalo Chicken Pork Rind Nachos
These Buffalo Chicken Pork Rind Nachos are a fun twist on traditional nachos. Instead of using tortilla chips, these use pork rinds as the base.
Captain's Chili & Meats
If you want a big bowl of something warm while you're watching bowl games, this is it.
Beef, Turkey, or Veggie Chili
You get three chili recipes for the price of one in that post, so you'll be able to find one that fits what you want to make for game day.
Chicken Chili
This chili, made with chicken, beans, peppers, and more is a really good bowl of chili for when you're rooting on the home team.
Slow Cooker Beer Pulled Pork
Pulled pork comes out so good in the slow cooker. It's easy too. You just dump the three ingredients in the slow cooker and turn it on.
Wild Card Wings
Wing are mandatory on game day. According to us anyway.
Grilled Chicken Teriyaki Wings
Homemade teriyaki sauce is so easy to make. And it tastes so good on wings. Plus, wings are a must for game day. So really, this recipe is a home run.
Sideline Sweets
Finish your game day menu with these game day desserts.
Chocolate Football Pretzel Rods
If you want a dessert that's going to look adorable with your football spread, these Chocolate Football Pretzel Rods are the way to go. They're easy to make and really pack a punch.
Cinnamon Sugar Doughnut Holes
We became slightly obsessed with these doughnut holes when I started making them, and we made a different flavor every weekend. A classic donut hole is great for game day snacking.
Pecan Sandies
I'm not saying these last three desserts are perfect for game day because they're shaped like balls. But I'm also not not saying it.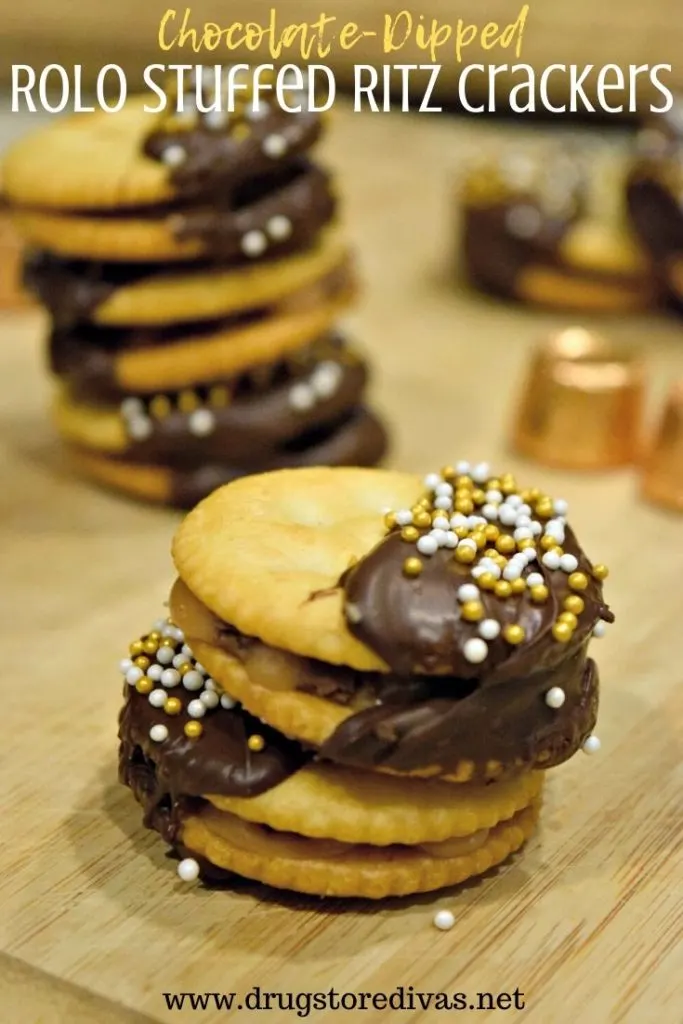 Chocolate-Dipped Rolo Stuffed Ritz Crackers
A great way to make these stuffed crackers fit in well with your game day spread is to use sprinkles in your team's colors on them.
Potato Chip Chocolate Bark
Everyone puts out chips for game day. You can one up them by making this potato chip chocolate bark.
Puff Pastry S'mores Bites
These s'mores bites are the best way to enjoy s'mores on game day … when your game is taking place in the winter.
Rocky Road Fudge
Fudge is so good. Plus, if you get so distracted by the marshmallows and peanuts in this one, you might not even notice when your team drops the ball.
S'mores Quesadillas
Quesadillas aren't just savory. Fill them with chocolate and marshmallows for a tasty s'mores variation.
No Bake Chocolate Chip Walnut Energy Balls
You can easily whip up a batch of energy balls before the game starts, then bring them out when the game begins.
Which of these game day recipes are you adding to your menu? Let us know in the comments.