I love kitchen appliances, which is a funny thing to love. But our blender is amazing and I don't know what I would do without it. And our KitchenAid stand mixer is no joke. So honestly, I love the idea of picking kitchen appliance gifts for home chefs.
If your recipient doesn't like cooking at home, this list isn't right for them. But if you have a friend who scrolls Pinterest all day long looking for new recipes, this list is great.
These are specifically kitchen appliances used for cooking. They're not just the best kitchen gift ideas because that's too generic. I do have a few other kitchen gift guides written and some in the works that also cover gifts for cooking enthusiasts. But this list is specific to small appliances.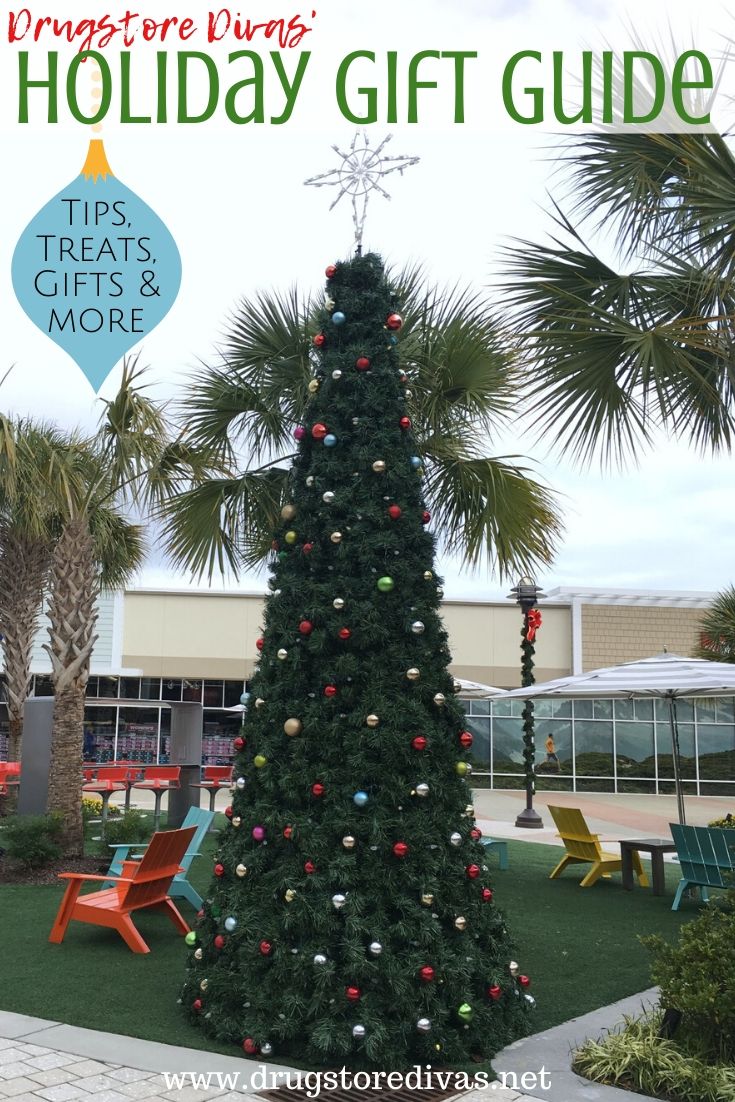 This Top 10 Kitchen Appliance Gifts For Home Chefs list is just one of the gift guides we have on Drugstore Divas in hopes of making your shopping life so much easier.
Be sure to check out Drugstore Divas' Holiday Gift Guide for all of our shopping guides.
Top 10 Kitchen Appliance Gifts For Home Chefs
As with all our gift guides, this list is in no particular order. But this one is pretty unique because it's filled with nine items we have and use all the time, and one item that is on my wish list. Since we cook every meal at home, it's easy for me to pick out these items as ones that have saved us a ton of time.
Some of the links go to generic categories for these items, so you can pick one based off the price point you want to spend. But the images are actually all of the exact brand/version of the item we own. We stand by the products in our home, of course. But note: This list is not sponsored or associated with any of the brands.
Belgian Waffle Maker
Make Sunday Brunch at home with a Belgian Waffle Maker. We absolutely love ours. We use it to make traditional waffles and tater tot waffles.
You can even use it to cook chaffles — the new Keto-friendly cheese waffles. Yum!
Recipes using a Belgian Waffle Maker
Rice Cooker
There's no small appliance I use more than our Rice Cooker. I use it at least once a week.
You just put rice and water in it, push the button, and you get perfect rice every time. Then, you can spend that time cooking the rest of your dinner instead of babysitting rice on the stove.
You can also use it to steam vegetables, although I never do that.
Recipes using a Rice Cooker
Air Fryer
A few Black Fridays ago, I didn't get a cheap Air Fryer — and I really regretted it. So my brother and sister-in-law bought us one for Christmas, and it's amazing.
I love that you're able to make all your favorite fried foods without using a boatload of oil. Your home chef would love one.
Recipes using a Air Fryer
George Foreman Grill
The George Foreman Grill is one of those kitchen appliances that I didn't appreciate until I really started to use it.
For a long time, we only had a charcoal grill and I wasn't going to heat that up just to grill some chicken for grilled chicken salad. But I can do that so easily on our Foreman Grill. It's awesome.
Recipes using a Foreman Grill
Slow Cooker
A Slow Cooker is a game changer when it comes to cooking. You can make all (or part) of your dinner in it. And it cooks while you're at work, cleaning the house, doing anything but actually cooking.
Some of my favorite slow cooker recipes, like our slow cooker chicken teriyaki, are very hands off.
Recipes using a Slow Cooker
KitchenAid Stand Mixer
We got our KitchenAid Stand Mixer from my brothers and their wives one year for Christmas, and we have used it so many times since.
We use it for cookies, banana bread, pizza dough, anything you can think of that needs mixing. Plus, you can buy attachments like a pasta maker and meat grinder, so you can really do so much with this.
Recipes using a Stand Mixer
Ninja Blender/Food Processor
My grandma bought us the Ninja Blender/Food Processor for my bridal shower, and it's probably the item from our registry that I use the most.
We love to use it to make homemade pesto, smoothies, salsa, and more. This one comes with a blender, food processor, and single-serve cups that all fit on one base, so it's like three appliances in once.
Recipes using a Blender/Food Processor
Brevile Pizza Maker
We make pizza at home, at least twice a month, in the oven. It's an easy enough weeknight dinner, plus, pizza is Pete's favorite meal.
When we're making pizza for company, though, we take out our Brevile Pizza Maker. It's a counter-top pizza maker that makes brick oven pizza. It takes up a lot of space in our kitchen cabinets, but it's worth it.
Recipes using a Pizza Maker
Hand Crank Pasta Maker
My grandma got Pete a Hand Crank Pasta Maker one Christmas, and he was so happy. You can roll out sheets of pasta for homemade lasagna or cut pasta for spaghetti.
You have a bit more control over the pasta with a hand crank machine rather than the KitchenAid attachment, so your recipient might like this concept better.
Recipes using a Pasta Maker
Quesadilla Maker
If I'm making quesadillas, I make them on the stove.
If my mom is making them, she uses a Quesadilla Maker.
Her way is so much easier because she can drop the quesadilla in, leave it alone for a couple minutes, and it's done. My way involves paying attention to the oven and carefully flipping the quesadilla without the filling falling out. Her way is so much easier.
Recipes using a Quesadilla Maker
Purchase Kitchen Appliances Gifts Online
These are what we consider to be the best home appliance gifts, but of course, they're not the only ones. We don't have an Instant Pot on here, for example.
Be sure to check out the stores below, which sell kitchen appliance gifts online.
Be mindful of minimum cart totals for free shipping. Also, consider in store or curbside pickup for free shipping options.
Which of these Top 10 Kitchen Appliance Gifts For Home Chefs is your next gift?