I need to start drinking more tea. See, when we were in Fayetteville recently, there was a piece of art that caught my dad's eye. It was made from upcycled paper labels from tea bags. The trouble is, we usually drink loose tea around here … mostly because tea infusers are adorable. Seriously. We have a couple really cute ones, and I just love how they look in a clear glass. I love them so much that it was so difficult to create a list of tea infusers that wasn't 100 infusers long. So I kept this one to 15 cute animal tea infusers. It was easier that way.
Side note: Tea infusers are for loose tea. You put some inside, then put the entire infuser in your cup to steep. When it reaches your desired strength (I usually steep for five minutes, but it's up to you), remove the infuser. I wouldn't recommend actually drinking the tea while keeping a full tea infuser in there.
If you love loose tea, or have a friend who does, you'll love our list of 10 cute tea infusers.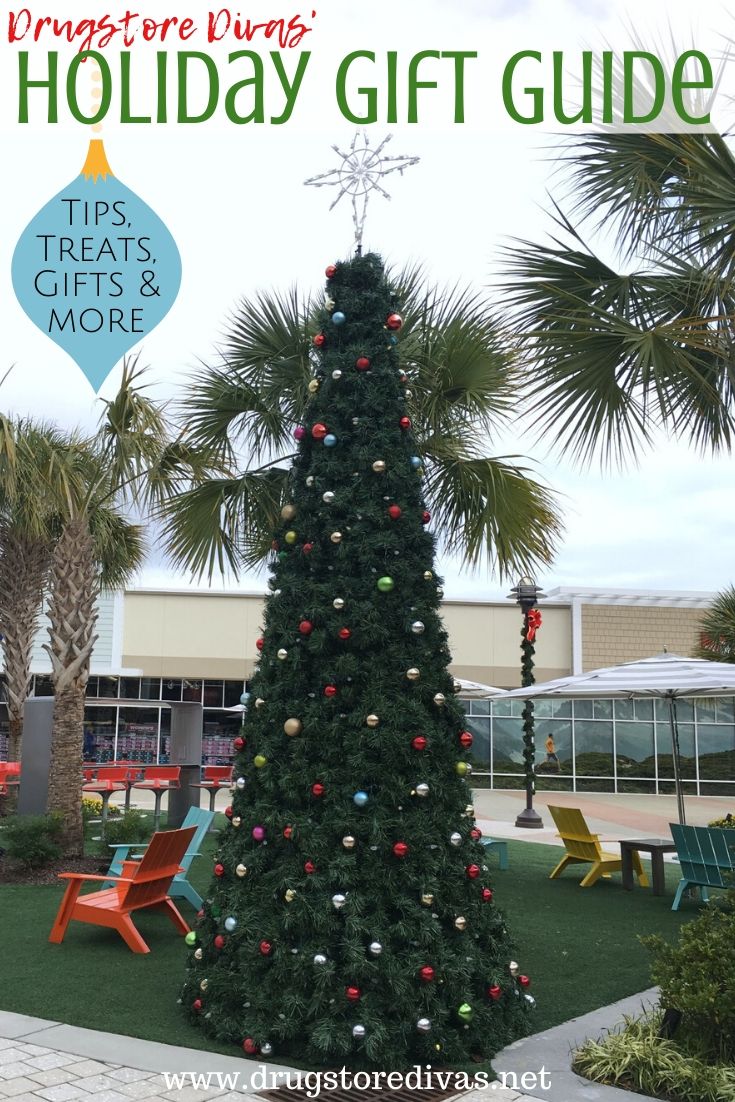 This 15 Cute Animal Tea Infusers list is just one of the gift guides we have on Drugstore Divas in hopes of making your shopping life so much easier.
Be sure to check out Drugstore Divas' Holiday Gift Guide for all of our shopping guides.
15 Cute Animal Tea Infusers
Platypus Tea Infuser
First of all, the cutest thing about this Platypus Tea Infuser is its name. It comes in a set of two and is officially called: Mr. & Mrs. PlaTEApus. I can't you guys. I just can't. Just on that alone how could you not buy this ASAP for your next engagement or wedding gift idea?
T-Rex Tea Infuser
Dinosaurs are animals. Just because they weren't around when you and I showed up doesn't mean they're not real. They're animals, they count, and this T-Rex Tea Infuser would be so cute in your tea cup.
Turtle Tea Infuser
Turtles are my favorite animal. I had one when I was young, named Terrance, … until my aunt's cat ate it. Ugh. I'm pretty sure this Turtle Tea Infuser would fare better than Terrance did.
Unicorn Tea Infuser
Fine. FINE. Unicorns are not real animals. But, I mean … I saw Legend in the '80s. I know the truth. They're out there.
And they can be in your tea cup if you pick up this Unicorn Tea Infuser.
Cat Tea Infuser
Cats are adorable. For the most part, though, they won't do a single thing you ask. Sit? Nope. Stay? Nah. Stop climbing on my face when I'm trying to sleep? Not a chance.
Make your tea? Well, a cat will do that as long as you have a Cat Tea Infuser at home. You probably will still need to pet it and feed it treats though.
Elephant Tea Infuser
I should start this by saying I do that thing where I associate real feelings with inanimate objects.
You know those people who bump into chairs and then apologize to the chair? Right. I'm like that, but with these tea infusers, I really need their noses to be above the tea so they don't drown.
So my favorite thing about this Elephant Tea Infuser is his trunk holds on to the rim of the glass. He can breathe. He's fine; I'm fine.
Flamingo Tea Infuser
My grandma treated me to a trip to Vegas for my college graduation/21st birthday and we stayed at the Flamingo Las Vegas. Ever since, they've become so special to me. So I love this Flamingo Tea Infuser.
I also love that it comes with a pineapple and a kiwi tea infuser too. I know. Those aren't animals, but they're a bonus.
Manatee Tea Infuser
Side note about manatees: Sailors were so hungry, tired, hot, bothered, sex-deprived when they saw manatees for the first time, they thought they were mermaids. I guess I can see it. They're very body-positive, I don't need to dress up for anybody … no. Okay. It was the long trek at sea playing with the sailors' eyes and brain.
Manatees may not be cute enough to pass as mermaids, but this Manatee Tea Infuser is cute enough to sit in your tea cup.
Dog Tea Infuser
Quick. Who do you think is happier: dog people or cat people? That was a question at trivia lately and turns out, it's dog people. That's what we guessed, but I prefer cats and I'm pretty much the happiest ray of sunshine you'll meet, so there are exceptions.
But if you're one of those happy dog people, you'll love this Dog Tea Infuser. The dog sits on the rim and his bone is in your cup. That's adorable.
Pug Tea Infuser
Yes, there are two dog entries on this list. But I feel like you're a dog person or a pug person.
And if you're a pug person, you have a pack of pugs. No one has just one pug. They're the Lays potato chips of dogs. So add a Pug Tea Infuser to your pack too. That one needs a lot less walks too.
Shark Tea Infuser
Shark Week starts on Sunday, and you need to be prepared with this Shark Tea Infuser.
Pick it up, make some tea, and sip on it as you calmly watch people getting attacked by sharks. Sounds a lot better than being attacked by sharks, amiright?
Sloth Tea Infuser
Sloths are the new unicorns. Or maybe unicorns are the new sloths, but the sloth just took a while getting here because … it's a sloth. It's slow. That was funny.
But, since they're the new "It Animal", you definitely want to grab a Sloth Tea Infuser and be ahead of the curve.
Hippo Tea Infuser
I'll be honest. I've never met a single person in my life who claimed a hippo as their favorite animal. But this Hippo Tea Infuser is my favorite on this list. I mean, just look how adorable he is? This is the one I'm ordering for sure.
Owl Tea Infuser
In real life, owls are kind of haunting to look at, but animated owls are absolutely adorable, so I have a boatload of owl items all over our house.
What I don't have is an Owl Tea Infuser. I would pick up this one, but remember when I was talking about the elephant tea infuser and loved that it wasn't drowning? Well, this owl is and I can't do that to him just so I can have a cuppa.
Llama Tea Infuser
Last, but certainly not least because this is adorable, the Llama Tea Infuser. It's so super cute. And llamas are trying to take over sloths for total "It" domination, so you have a hard choice right now my friends.
Purchase Animal Tea Infusers Online:
These are our favorite animal tea infusers, but they're not the only ones online. There are others, like the Baby Nessie Tea Infuser above.
You can check out some more at the stores where you can buy an animal tea infuser below:
Don't forget to be mindful of a store's minimum free shipping total when you're ordering online. Also consider instore or curbside pick up to save on shipping costs.
More Tea Gift Ideas:
If you're shopping for a tea fan, be sure to check out our list of The 10+ Best Gifts For Tea Lovers.
Which of these 15 Cute Animal Tea Infusers is your favorite? Let us know in the comments.