When St. Patrick's Day falls on a weekday, everyone wants to celebrate, but no one wants to go out to do it. Instead, find out How To Celebrate St. Patrick's Day At Home in this post.
To make this holiday the best, be sure to also read our other St. Patrick's Day posts.
St. Patrick's Day very often falls on a weekday, which means you can go out and celebrate. But do you want to?
No. Not really.
We'd rather kick back and celebrate St. Patrick's Day at home. You can still wear your "Kiss Me I'm Irish" pin — and hope that your spouse or pet obliges.
How To Celebrate St. Patrick's Day At Home
Affiliate links are included in this post and Drugstore Divas may make a small commission if you use them.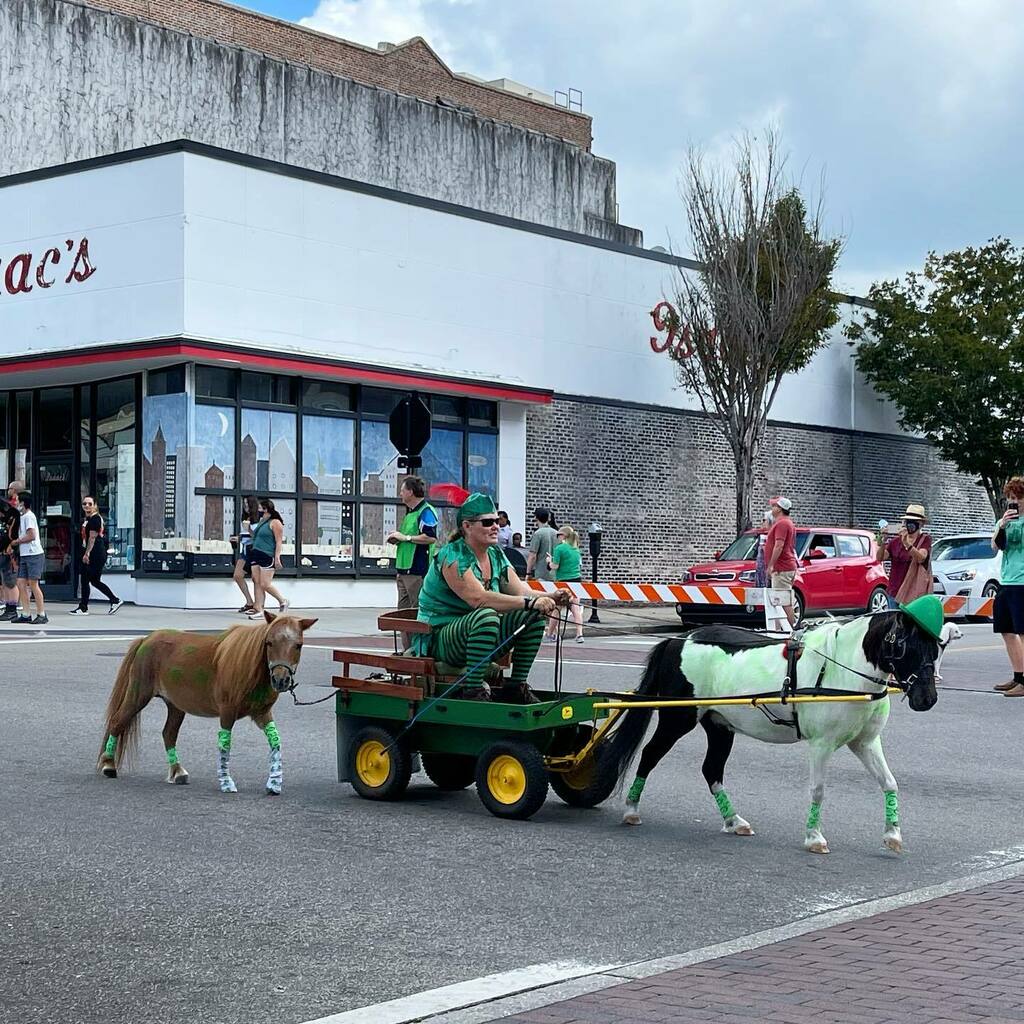 Wear Green
Most times, if you're going out to a St. Patrick's Day parade or to celebrate the holiday, you wear green to prevent a leprechaun from pinching you.
So grab a green shirt or leggings and get into the holiday spirit.
Just because you're not on display doesn't mean you can't dress the part.
And if you don't have anything green handy, but you want to ward off leprechauns, go with some temporary tattoos.
Go Green … with your decorations
When big cities host a St. Patrick's Day parade, the yellow lines in the road are tinted green and so is the water along the parade route.
You (hopefully) don't have a river running through your living room, but you do have a mantle that's looking for some love.
So decorate with a punch of green.
You can purchase St. Patrick's Day kitchen towels and hang them off your stove (like we do every year).
Or, you can make your own St. Patrick's Day décor. I made this DIY "Lucky In Love" Shamrock Shiplap Sign that's hanging in our living room, so you can make that and match us.
If you'd rather just purchase St. Patrick's Day decorations online, you can find some at the following stores:
Don't forget to look at a store's cart minimum to qualify for free shipping. Also consider instore or curbside pickup to avoid shipping charges.
Cook Irish Foods
St. Patrick's Day is the one day a year when I make Shepherd's Pie. I absolutely love it, but it's a lot of work.
So, I only make it on St. Patrick's Day.
It's completely not a weeknight dinner, though, because our Shepherd's Pie is topped with homemade mashed potatoes. If I wanted to use instant potatoes it would save me some time. But I'm not going through all the work just to top it with instant spuds.
Most people will make corned beef and cabbage on St. Patrick's Day instead. Pete likes that, but I don't. So if my parents are in town for St. Patrick's Day, my mom will make that for the both of them.
If you're looking for a side to serve with either of those main dishes, these authentic Pureed Carrots And Parsnips are a great go to.
And of course, your meal wouldn't be complete without Irish Soda Bread. Irish Soda Bread is a great breakfast too, so definitely make a loaf (or two) a couple days before St. Patrick's Day to have it ready to serve that morning.
If none of those appeal to you, don't worry. We have a great list of Irish And Green Food For St. Patrick's Day. You're bound to find something to make for St. Patrick's Day dinner on that list.
Make Some Green Foods
Maybe you don't want to eat anything Irish on St. Patrick's Day, but you still want to get into the spirit of the holiday. If that's the case, just go with some green foods.
Salad, avocado, asparagus, anything green is a good choice.
And, for dessert, make some green Shamrock Pretzels. Those are actually really fun to make, so they're definitely a good after dinner activity. They cool quickly too, so you start eating them almost as soon as your done making a batch.
Or, you can make our Mint Chocolate Bark. That green and white, so it's festive too.
If you don't want to make dessert, you can get green doughnuts at Krispy Kreme. You can actually get one free on St. Patrick's Day too. Details here.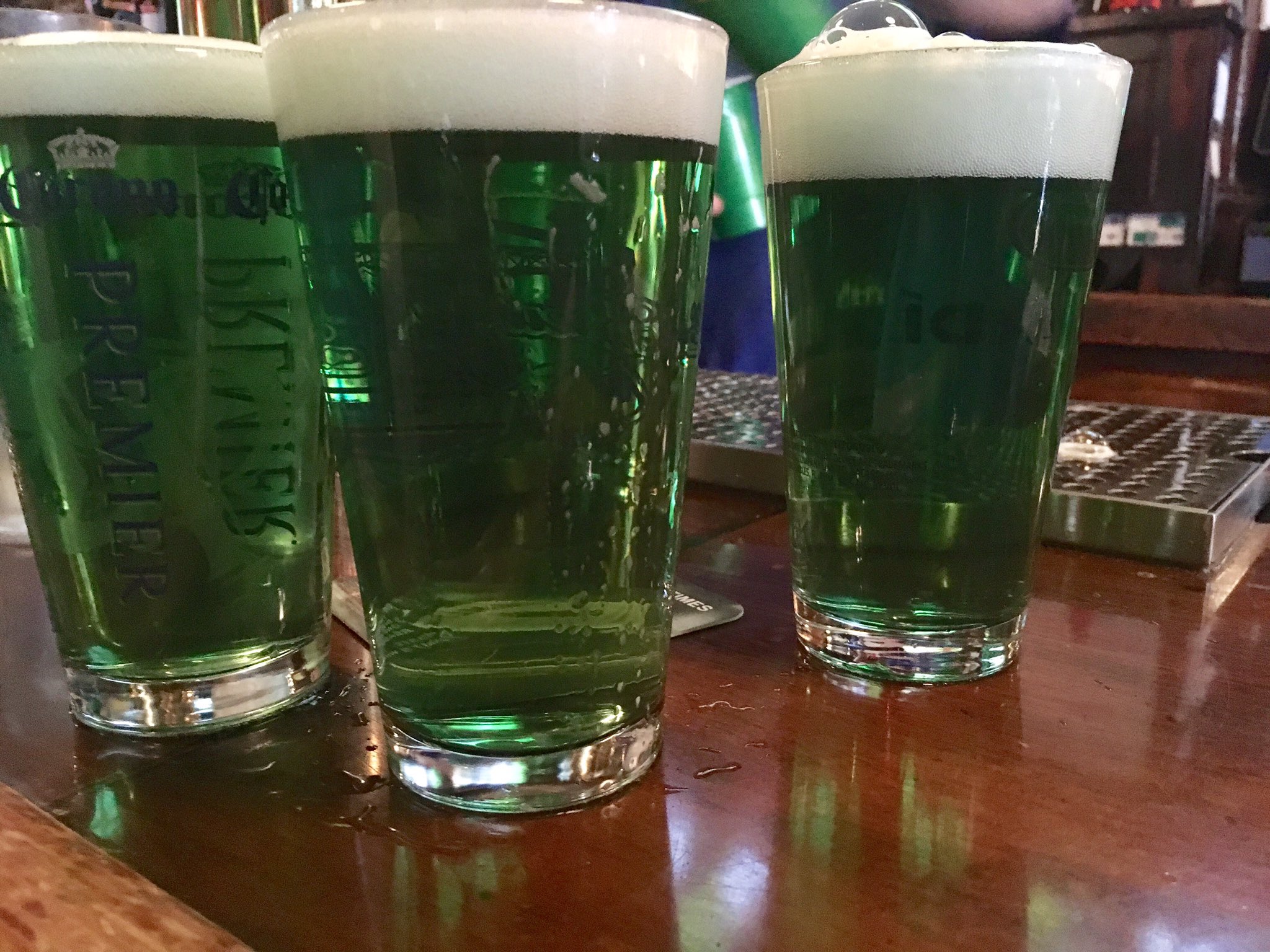 … And Some Green Drinks
If you just want to serve a regular, non-St. Patrick's themed dinner, but you want to do something, go with green drinks.
Unexpected green drinks are a fun way to dress up a meal.
Drop a little green food coloring into water, milk (like our Monster Milk, just skip the marshmallow eyeballs), or beer, to make dinner special.
If you want to go all out, you can choose something off our list of Green Drinks For St. Patrick's Day instead.
Order St. Patrick's Day Food:
If you don't feel like cooking tonight, but you do want some Irish or green food to celebrate, you can just order St. Patrick's Day food online with the following delivery services:
Make St. Patrick's Day Crafts
You can go big and make a leprechaun trap, which is a really cute idea and a great way to kill a lot of time. You could make a leprechaun garden (like a fairy garden, but for leprechauns) too.
But if you don't want to spend that much time of your craft, it's okay.
Anything with a rainbow or clover can pass as a St. Patrick's Day craft, so don't overthink this.
To get your creative juices flowing, we have a nice list of St. Patrick's Day Crafts. Scroll through those, figure out what you have the supplies for, and set that up for a St. Patrick's Day activity.
Watch an Irish Movie
Pete absolutely loves The Departed, so there's a 100% chance that we'll be watching it on St. Patrick's Day. He'll use any excuse to watch it, honestly.
If you want to have a movie night, but you don't want to watch all the blood and gore that is The Departed (I don't blame you), pick something off Harper Bazaar's list of the 22 Best Irish Movies to Watch on St. Patrick's Day.
The only movie I've actually seen on that list, ironically, is The Departed. So I can't exactly cosign it. But it was a lot easier to offer you that for suggestions rather than putting together my own list of Irish movies.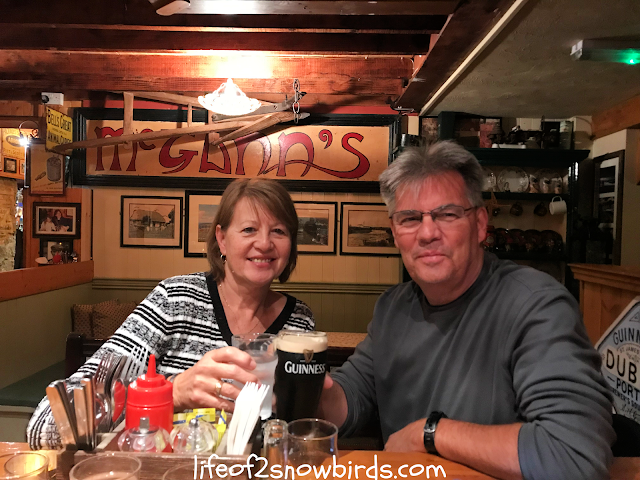 Read about Ireland
I'm Irish more than anything else, but I've never been to Ireland. Honestly, Japan is the only foreign country I've been to that doesn't border the United States.
My parents went to Ireland a few years ago and my mom blogged all about their Ireland trip. You can read her posts here and go on a virtual trip to Ireland that way.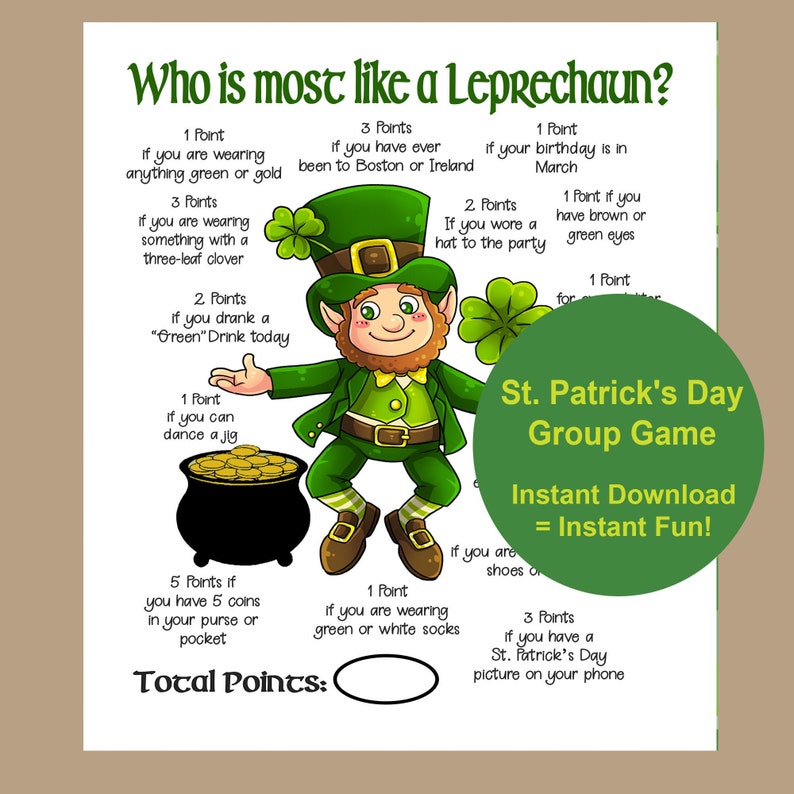 Play some St. Patrick's Day games
If you want a fun way to spend some family time that doesn't involve a screen (television or laptop), play some games.
You can purchase games, like the Who Is Most Like A Leprechaun? game (above) as an instant download. Print it out and play with your family right away.
You can also find some other printable St. Patrick's Day games online, so you can play all night long.
Do you have any fun ways to celebrate St. Patrick's Day at home? Let us know in the comments.