Sandwiches are such an easy idea for lunch, but you can't eat cold cuts on Fridays during Lent. So, what's for lunch then? Get ideas in our Lunch Ideas For Lent post here.
For more ideas, check out all of our vegetarian recipes.
Fridays during Lent means no meat, if you're Christian.
Quick side note, in case that is news to you. The Lenten season starts on Ash Wednesday and runs through Holy Saturday (which is the day before Easter Sunday). On Ash Wednesday and every Friday between then and Good Friday, Christians don't eat meat. So it's meatless meals for the win.
Which sounds simple, right? Sure. It is. Until you go to pack your lunch for work and realize you usually make a cold cut sandwich. And you can't do that during Lent. Default is a peanut butter and jelly sandwich, which is a great option, but not exactly something that's gonna fuel you through the work day.
We're here to help. We put together this list of Lunch Ideas For Lent.
There are a ton of vegetarian meal ideas on Drugstore Divas that are full meal options, if you're looking for those. But for this round up, we focused on smaller meals that make more sense for lunch.
These are just lunch ideas. If you're looking for dinner recipes, check out our Meatless Meals for Ash Wednesday and Fridays during Lent post.
25+ Lunch Ideas For Lent
Affiliate links are included in this post and Drugstore Divas may make a small commission if you use them.
Quick note about these recipes. They're all completely vegetarian. Yes, technically Christians can eat fish on Fridays. But, in general, we don't eat lots of seafood. So, eating fresh fish on a Friday is more of a treat than a sacrifice for us. So we feel like even though fish on Friday is allowed, it sort of doesn't follow the spirit of Lent for us. With that in mind, we made sure these were all meatless recipes.
Grilled Caesar Salad
Salad can be so boring, but this Grilled Caesar Salad is anything but boring. Grill romaine lettuce, top it with dressing (of course, make sure it's anchovy-free), and Parmesan cheese. You can also make the grilled homemade croutons in this recipe, too, to make it even more interesting.
Pizza Bombs
Pizza Bombs are such a fun and easy lunch idea. Dough is stuffed with mozzarella cheese. Heat them up, dip them in some marinara, and you have a bite of pizza without actually having to eat a slice of pizza for lunch.
Caprese Grilled Cheese
Grilled cheese sandwiches are an easy lunch recipe, but kick it up a notch with this Caprese Grilled Cheese. It's filled with mozzarella cheese, tomato, and pesto and is such a great grown up grilled cheese that the whole family will enjoy.
Garden Tomato Salad
If you're looking for a light lunch, this Garden Tomato Salad should be your go to. Tomatoes marinate overnight to make an incredible salad. Trust us when we tell you that we've shared this with people for lunch and everyone loved it.
Vegan Taco Pasta Salad
Pasta salad is a really good light lunch. Most of them are filled with meat and cheese, but not our Vegan Taco Pasta Salad. It has all of the flavors of tacos — without any meat or cheese. Don't knock it until you try it. It'll be your new favorite.
Vegan Kale And Bean Soup
I could eat soup no matter the temperature. If you agree, this Vegan Kale And Bean Soup is for you. Carrots, cannellini beans, black beans, and kale come together in a vegetable broth to make this incredible recipe. Top it with parmesan, if you want, and it's a vegetarian soup instead of vegan. Either way, it's still the perfect lunch for lent.
Portabella Mushroom Pizzas
Pizza is a go to Lent lunch idea. But, if you want a twist on it, go with these Portabella Mushroom Pizzas. Instead of using a traditional crust, these use a portabella mushroom as the crust. It's definitely a different, but tasty way to eat pizza (and mushrooms).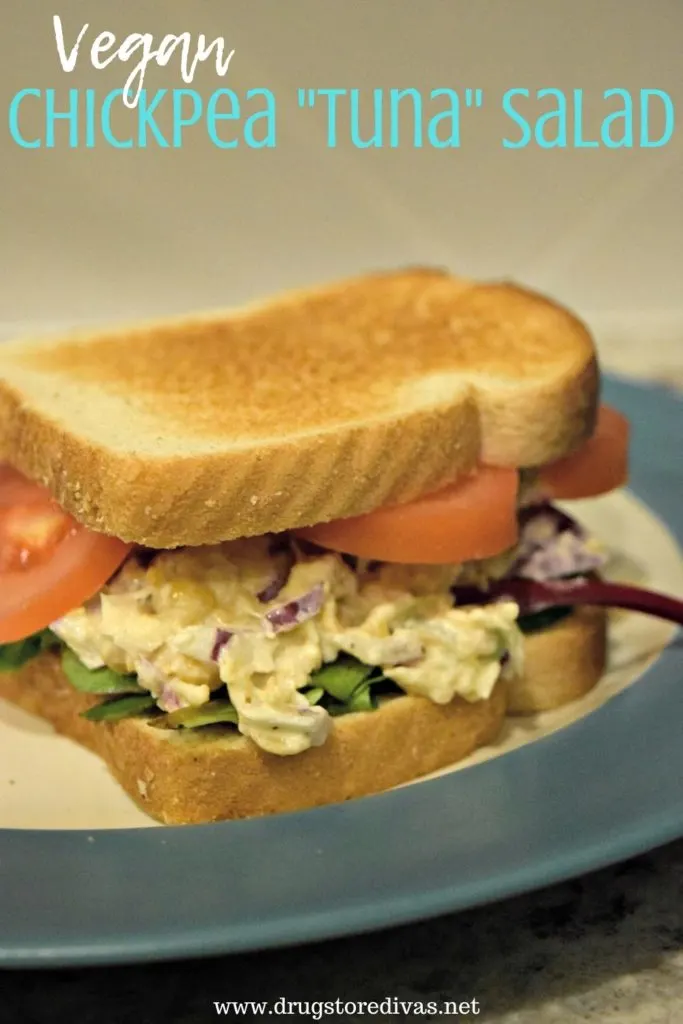 Vegan Chickpea "Tuna" Salad
Tuna salad sandwiches are fine for Lent, if you're doing seafood on Fridays. If you're fine with fish, you can have that for lunch. If you're not, this Vegan Chickpea Tuna Salad Sandwich is a good alternative. Chickpeas (aka garbanzo beans) are mashed and seasoned to mimic tuna fish, without actually being fish.
Vegetarian Couscous with Zucchini, Chickpeas, and Tomatoes
This Vegetarian Couscous with Zucchini, Chickpeas, and Tomatoes is one of our favorite recipes. It's a twist on a recipe that we found on HelloFresh. It's really light and packed with veggies. There are so many fresh flavors in it that you won't miss the meat at all.
Garden Tomato Caprese Tart
If you have fresh tomatoes to use, make this Garden Tomato Caprese Tart for dinner. Mozzarella cheese, tomatoes, and fresh basil are baked together in a pie crust to make a really tasty dish.
Side note: This is one of our favorite ways to use up extra tomatoes from our garden, but of course, we don't have any during lent. So store bought it is this time of year.
Orzo Greek Salad
Greek salad usually has a lettuce base. But, to make this a little more filling for lunch, this Orzo Greek Salad swaps lettuce for orzo. Other than that, the flavors are very similar.
Chickpea And Spinach Vegan Burger
If you're used to a heavier lunch, this Chickpea And Spinach Vegan Burger will replace your fast food burger. It's a great recipe. The burger is made from a chickpea and spinach base, which is a nice break from the usual black bean burger options out there.
Lentil And Cauliflower Vegan Tacos
Tacos are so good for lunch. But, don't head out for them. Especially on a Friday when you can't eat the ground beef. Instead, go with these Lentil And Cauliflower Vegan Tacos. The lentil and cauliflower mixture has the same texture as beef, except, you know, no beef.
Mini Tomato Pies
If we have extra tomatoes, I always use them in this Mini Tomatoes Pies recipe. They're super easy to make and incredibly poppable. We love them as lunch on the go because you can eat them cold and they're just as good as when they're fresh out of the oven.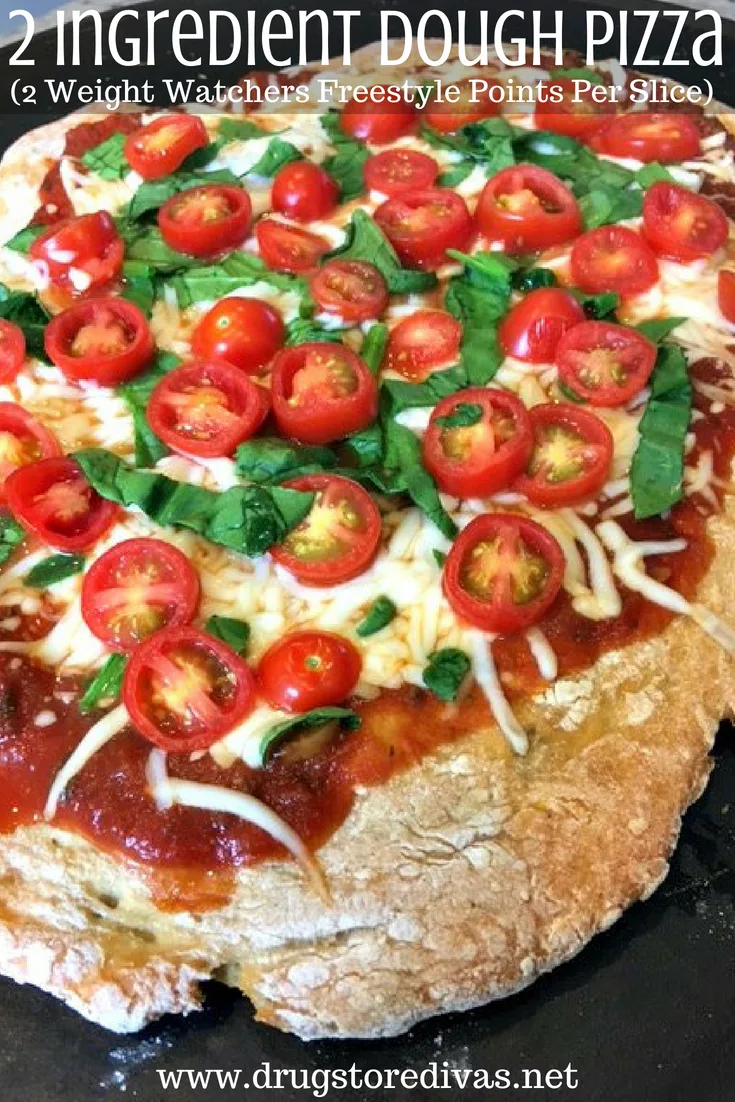 2 Ingredient Dough Pizza
Cheese pizza is the go to Friday night during Lent recipe. And it's so easy for lunch too. Just run to the local pizza parlor and grab a slice. Or. You could easily make your own pizza for lunch with this 2 Ingredient Dough Pizza recipe. You don't have to worry about yeast or the dough rising overnight, so it's super easy.
If you want another veggie pizza option, be sure to check out our 2 Ingredient Dough White Pizza too. And, quick note: The dough is two ingredients (Greek yogurt and self-rising flour), but the pizza requires a couple other ingredients.
Breaded Eggplant Parmesan Bites
I absolutely love Breaded Eggplant Parmesan Bites as a light lunch. It's exactly as it sounds. Tiny bites of breaded eggplant, with Parmesan cheese, that you dip in marinara sauce. It's such a good meal.
Pizza Bagels
Nothing beats pizza … except maybe Pizza Bagels. It's pizza, but with a bagel as the base. They're lighter than a huge slice of pizza, making them better suited for lunch.
Salad Wrap
If sandwiches aren't your thing because they're too heavy, you'll love this salad wrap. It has all the elements of salad, but in a wrap form. It's a really good recipe for when you just need something simple.
Cheesy Egg Sandwich
One of my favorite meals on this list is this Cheesy Egg Sandwich. When you order it as a breakfast sandwich, it's served on a nice, crusty bread roll. For lunch, I serve it on toast. You don't get the same crunch, but it's still delicious.
Pastina-Stuffed Avocados
There's something so fun about food stuffed in other food. That's what these Pastina-Stuffed Avocados have going for them. Also, it's pasta and some other veggies stuffed in an avocado. What's not to love?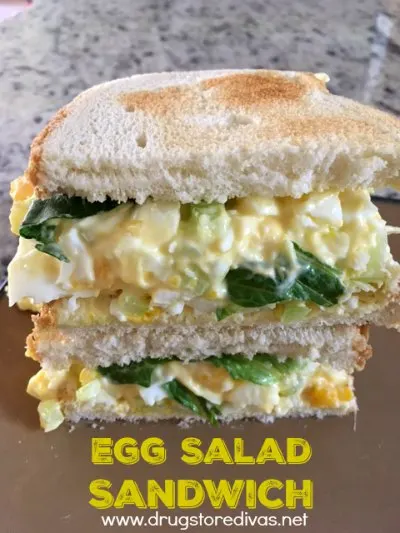 Egg Salad Sandwich
Egg Salad is such a classic sandwich recipe. Our recipe is pretty basic. But, I mean, sometimes the easy recipes make the best recipes, right? That's right in this case.
Red, White, And Bleu Kale Salad
If you want salad for lunch, don't go with a plain salad. Go with our Red, White, And Bleu Kale Salad instead. Kale is the base for this berry-filled salad that's topped with (you guessed it) bleu cheese dressing.
Lasagna Cups
We make a lot of appetizers with wonton wrappers, but the only lunch meal we make with them is this Lasagna Cups recipe. It's all the elements of lasagna, but in wonton cups. It's such a fun lunch.
Portabella Philly Cheesesteak
We saved this Portabella Philly Cheesesteak for last because although it's delicious, it's also pretty heavy. Like maybe too heavy for lunch. But also, it's mushroom instead of meat, so you really can have it for lunch.
More Lent Meals:
If you're looking for more ideas of what to make during Lent, be sure to check out our list of Lent Breakfast Ideas. Also, for easy dinner options, check out our list of the Best Lent Dinner Ideas (with 200 meatless dinner ideas). We also have a list of Vegetarian Sandwiches that are perfect for Lent and Vegetarian Soups for Lent. Those are all Lent-friendly recipes that are meatfree.
If you're okay with seafood during Lent, we have a few round ups for you as well. We have Simple Shrimp Recipes For Lent, Shellfish Recipes For Lent that aren't shrimp, and Fish Recipes For Lent. Just a heads up on that last one. There are a lot of salmon recipes on it, so hopefully that's your go to fish recipe. If not, the other lists might be best for you.
Which of these Lunch Ideas For Lent will you try first? Let us know in the comments.