This Mother's Day Gift Ideas list is filled with gifts for moms who like to travel, to camp, who have pets, and more.
For more ideas, check out all our gift guides.
Mother's Day is right around the corner. And if you haven't gotten a gift for mom yet, now is the time to get one.
But maybe you need some inspiration and some ideas. We're here to help.
We put together this list of Mother's Day Gift Ideas, filled with ideas for every mom.
To keep it really neat and organized, we have a category of mom (moms who travel, pet moms, etc.) and two great gift ideas for that category. Then, we have links to our other gift guides for those categories where you can get a lot more ideas.
We tried to help, not overwhelm you.
This post is filled with our best Mother's Day gift ideas, but it's not inclusive of all of our gift guides. So, if you can't find what you're looking for, try checking out our other gift guides. You're bound to find something for mom.
Mother's Day Gift Ideas
Affiliate links are included in this sponsored post and Drugstore Divas may make a small commission if you use them.
Gifts For New Moms
Food Delivered
What a new mom needs most is help. You can't be around her all the time to cook all her meals, do her laundry, and hold the baby when she needs a nap. You would love to, I'm sure, but it's just not possible. But what you can do is order dinner to be delivered so she has a night off from cooking.
You can send a new mom food using any of the following delivery services: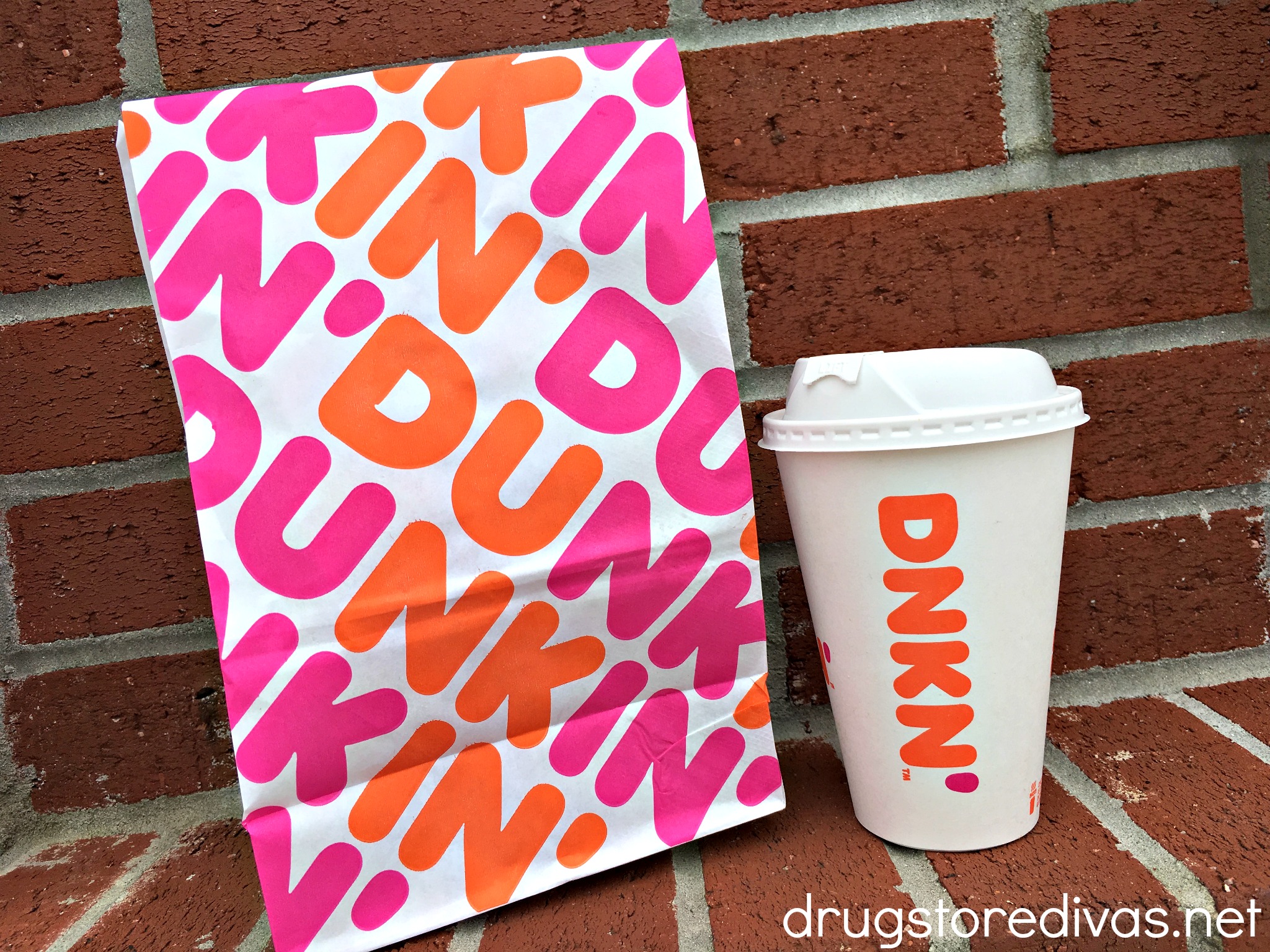 Coffee Gift Cards
A new mom is feeling a new kind of tired. She needs coffee. Plus, she's gone nine months without it. She needs it.
If she has time, you can take her out for coffee. But the chances of her having the time (or honestly, the desire) to leave the house is slim. You can treat her to coffee by showing up to her house with it, or you can treat her by picking up a gift card.
This post was written with visiting a new mom for the first time, but any of the items would work for new moms too.
If you didn't buy any of these items for a new mom for her baby shower, these gifts will work now.
Gifts For Moms Who Cook
Dutch Oven
I love our Dutch Oven. I got it as a gift a few years ago and it's amazing. And, I use it all the time. In fact, I just used it this evening to boil potatoes for smashed potatoes.
If mom makes soup, she definitely needs one. She can use it for bread, for sauce, as a family heirloom, it's good for everything.
Finamill Spice Grinder
We got a Finamill Spice Grinder, which is a battery-operated spice grinder, for review a few months back. I honestly expected it to be a little gimmick-y and something that just took up counter space. I was wrong. We love it and use it on a daily basis.
It's one of those things that I'm buying for everyone when their birthdays happen, so you should definitely pick it up for mom.
If mom loves to bake, she'll love the items on this shopping list.
Kitchen Appliance Gifts For Home Chefs
Don't be fooled by the fact that Pete's in that photo. Moms will love the items in this list too.
Gifts For Moms Who Drink Coffee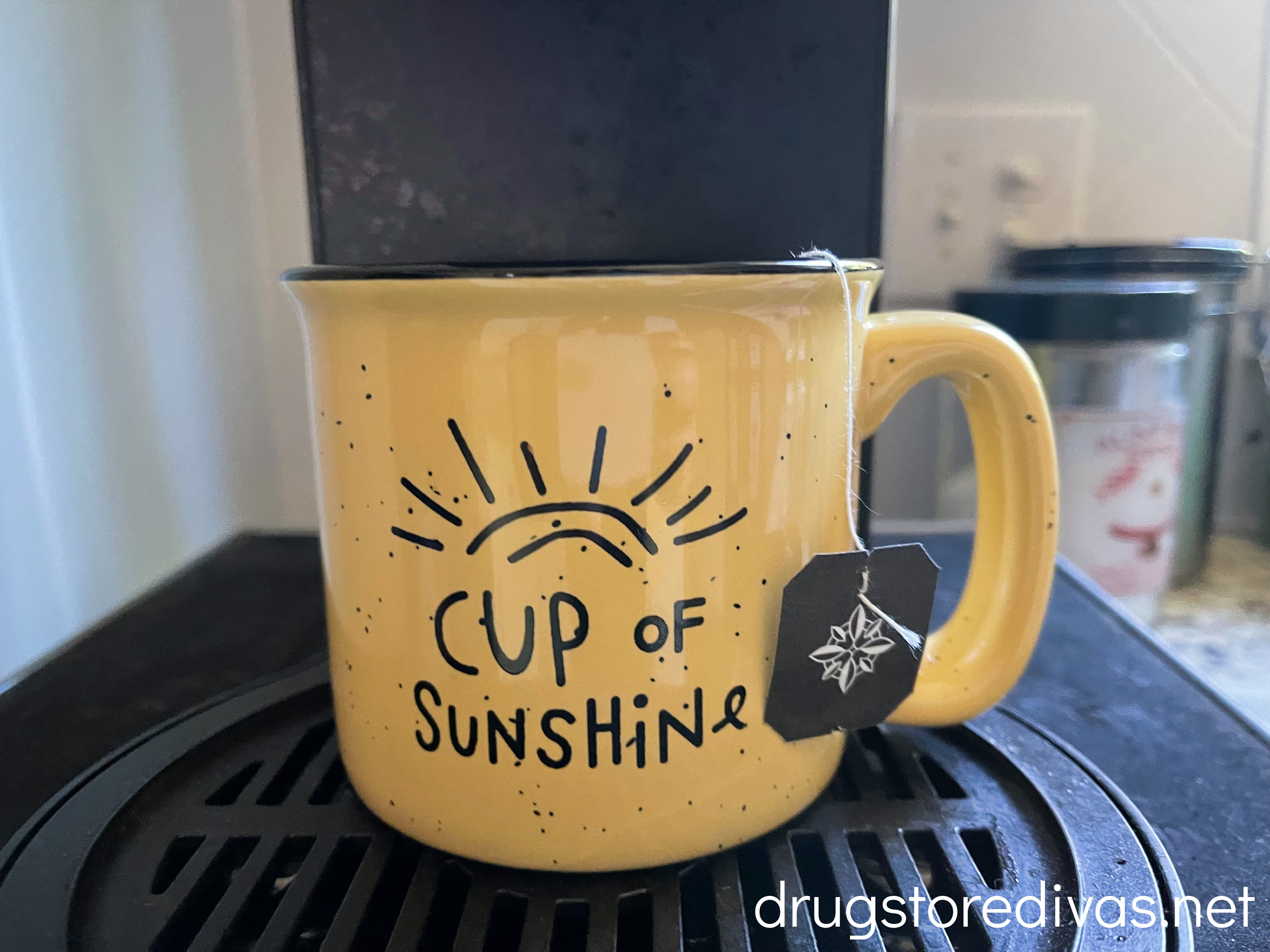 Keurig K-Duo Plus
I'm surprised that I couldn't find any other photo of our Keurig K-Duo Plus coffee maker because I'm obsessed with it still, three years after we bought it. And yet somehow, I never posted a photo of it? Wild.
It's a coffee pot and single serve brewer (aka it makes k-cups) in one, which means it takes up a lot less counter space, which mom will appreciate. Plus, it brews a good cup of coffee.
Burnout Tumbler
I use my Yeti Rambler for water all day long, but for coffee on the go, I only use my Burnout Tumbler. It has some magic (read: actual rocket science) that instantly cools your coffee to the perfect drinking temperature … then holds it there.
That's perfect for mom because she'll usually pour a hot cup of coffee, then someone needs her for something(s) and by the time she gets back to her coffee, it's cold. Not with the Burnout tumbler. I've had mine keep my coffee warm for four hours, so, there's a chance mom actually will have hot coffee thanks to this.
From coffee signs to coffee socks, there are great ideas for coffee lovers on this list.
Funny Coffee Mugs To Give As Gifts
If mom likes coffee and likes jokes, she'll love all these mugs.
Gifts For Moms Who Travel
Carry-On Pro from Monos
If mom travels, she absolutely needs a good piece of luggage. But, specifically a carry on. These days, everyone is trying to make life easier and travel with just a carry on in order to avoid waiting at baggage claim. Plus, if you have a good carry on, you can fit everything, like with this Carry-On Pro from Monos.
It's amazing. It has spinner wheels, which makes it super simple for mom to wheel around the airport, on the cruise ship, wherever she's going. The handle adjusts to four heights, so this is easy for mom no matter her height.
Plus, if your mom is anything like mine, she won't travel without her laptop. My mom actually has a travel blog, so for her, it's a need. The "pro" part of the Carry-On Pro helps with that. The front of the hard-shell luggage unzips to fit a 15-inch laptop, plus there are pockets for travel documents.
And least (but also most) of all, the bag is gorgeous. Mom will be in awe of it as soon as she opens it.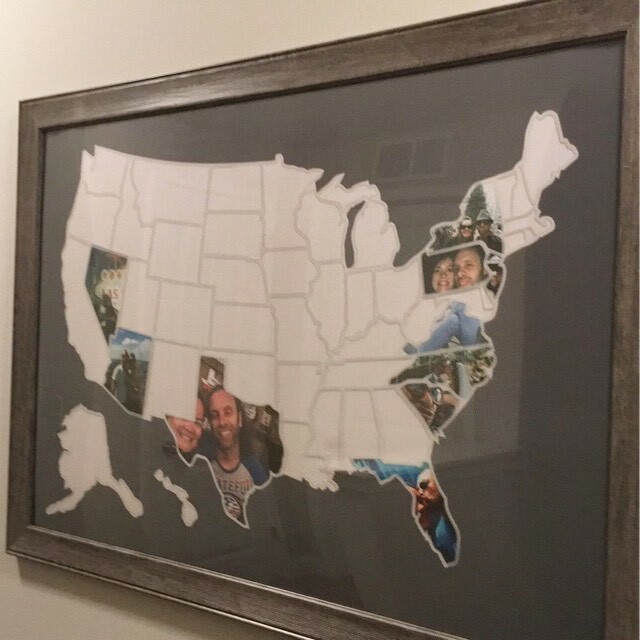 USA Photo Map
If mom travels a lot, she probably takes a lot of photos. They live in her phone, or on her computer, and that's it. They're not really on display.
But they can be with this USA Photo Map.
The map comes with a link to a website that helps mom (or you, lets be honest) resize photos and print them the correct size for the map. That way, mom is able to show off photos from her trips around the country without taking up every piece of shelf space with a photo in a frame.
We have this one and absolutely love it.
Your cruising mama will love anything on this list.
These gifts will make mom's road trips a breeze.
If mom would rather travel by air, these gifts will make that flight so easy.
Gifts For Pet Moms
If she's a dog mom, these gifts are great.
And if she's a cat mom, these gifts are purr-fect.
Handmade Gifts For Mom
If you're crafty, make mom one of these gifts.
More Mom-Centric Gifts:
If you're still looking for Mother's Day Gift Ideas we have some other posts that will help you:
Edible Mother's Day Gift Ideas
If you're lucky, maybe mom will share one of these tasty treats with you.
Wearable Mother's Day Gift Ideas
From shirts to necklaces, mom will love all these wearable gifts.
Running out of time to shop? This go to list is helpful.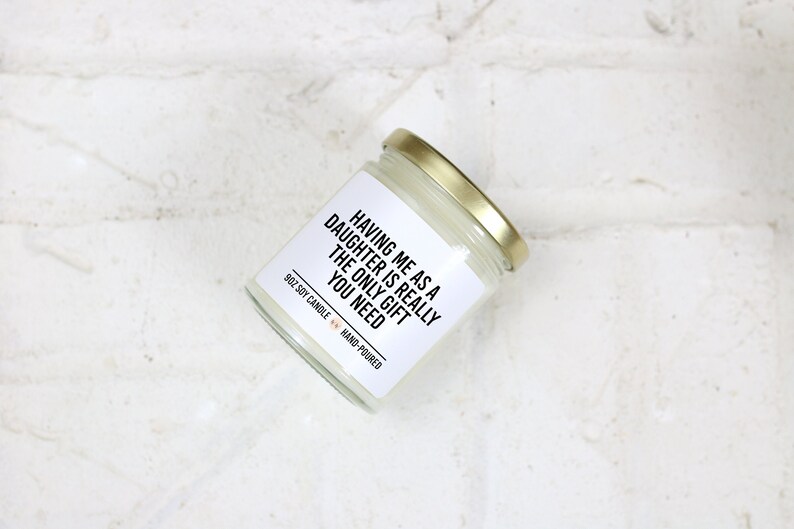 Purchase Mother's Day Gifts Online:
These are just our favorite ideas, but they're not all the ideas out there, of course. We had to leave some out, like the Funny Soy Candle above. For more gifts for mom, check out the following stores:
Don't forget to check a store's minimum cart total for free shipping. And think about curbside or in store pickup to avoid shipping charges.
Which of these Mother's Day Gifts Ideas is best for your mom?