From car chargers to phone holders, this list has the Top Gifts For The Road Tripper. Your gift recipient will love anything from this list.
For more ideas, check out all of our gift guides.
When I was in high school, my friends and I would just get in the car and start driving. We'd get to an intersection, and the passenger would quickly pick left or right. Over and over, trying to get ourselves lost. I guess you can't really play that now because of a GPS and the fact that gas is a zillion dollars a gallon, but it was fun back then. Now, I just take road trips to see family. If you know someone who loves a good road trip, this list of the top 10 gifts for the road tripper is for them.
This list is specifically for people who drive, rather than fly or cruise. We actually have lists specifically for them: gifts for the jetsetter and gifts for the cruise lover.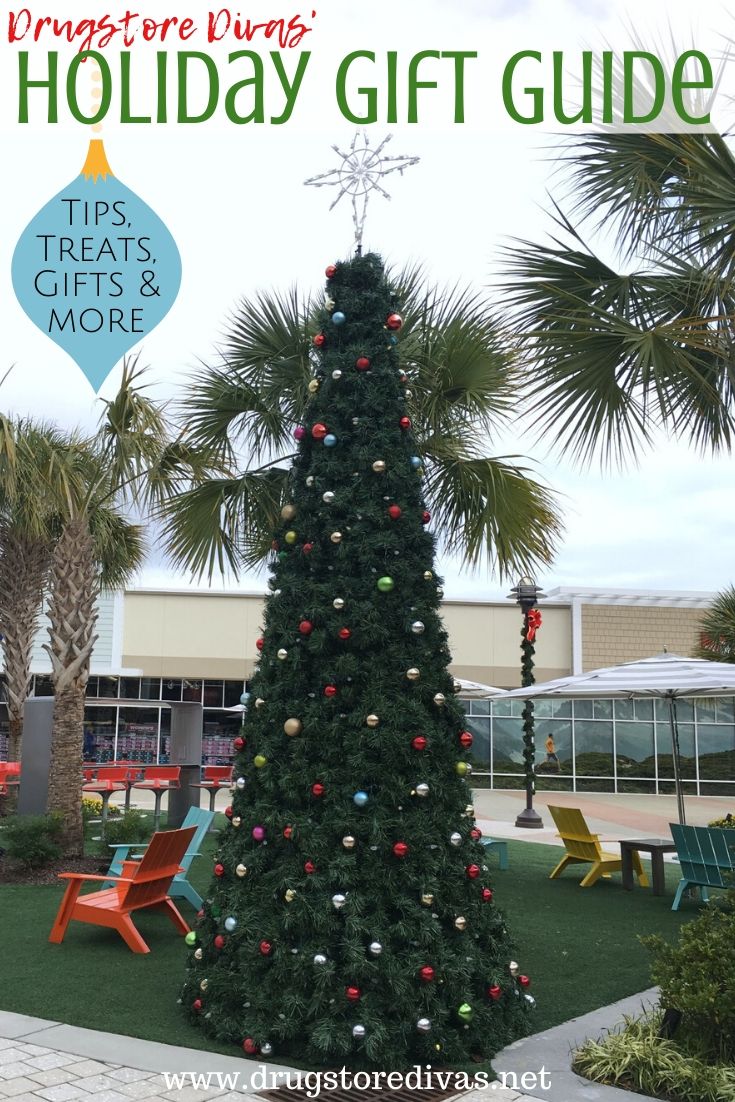 If you're looking for more shopping ideas, be sure to check out Drugstore Divas' Holiday Gift Guide for all of our shopping guides.
Top 10 Gifts For The Road Tripper
Affiliate links are included in this post and Drugstore Divas may make a small commission if you use them.
The Next Exit Book
My parents road trip a lot. They have a house here in North Carolina, another in Florida, and they visit my brother in New York a lot. Plus, they have an RV and are currently driving it cross country.
So, last year, for my dad's birthday, I bought him The Next Exit book. It tells you what restaurants, gas stations, rest stops, and more are at each exit. The Next Exit book definitely helps when you're craving Royal Farms Chicken when you're driving up 95.
The book gets updated annually, so even if your recipient has an old copy, this is still a good gift idea.
Universal Phone Vent Clip
I'm not brand loyal to any Universal Phone Vent Clip, but I am loyal to the style. Unlike other vent clips, a horizontal phone vent clip fits (nearly) every phone. Plus, it fits phones that don't have a Popsocket, which is a lot of — dare I say — older road trippers.
This is a great way to hold the road trippers phones, which they're probably using as a GPS. They can just glance at it quickly while they're driving rather than having to look down at the phone.
Travel Pillow
The difference between sleeping when you're driving versus flying is huge. You have the ability to spread out so much in the car. So instead of a travel pillow that wraps around your neck, you can go with a Travel Pillow that's an actual pillow.
My parents swear by theirs. Plus, you can purchase different pillow cases, so you're sure to find something your road tripping recipient will love.
Travel Mug
When you road trip, you drink a lot of coffee. It helps you stay awake on the road. Plus, nearly everywhere you stop to use the bathroom has coffee, so it's easy to grab. That's why a Travel Mug is perfect.
You can rinse it out when you stop, get more coffee, and save the earth a little. Plus, we have a great list of places that give discounts when you bring your own mug, so you should share that list with your gift getter.
Car Power Inverter
This Car Power Inverter doesn't look much like a gift, but it's necessary for a long road trip.
You plug the Car Power Inverter into the cigarette lighter and you have a charger with USB ports and AC outlets. So you can charge a laptop, multiple phones, plus tablets all at once.
I love working in the car, so this is so great for people like me. Or people like Pete who have old phones with terrible batteries.
Car Trash Bag
I know, I know. It's strange to suggest giving a garbage bag as a Christmas present, but this Car Trash Bag is so necessary.
This one is great because it's leakproof — and you don't want garbage spilling all over your car. What's also great is that the top opens wide enough so you can get soda cans in, but not wide enough that anything will fall out.
Car Emergency Kit
We've had some disasters on road trips, everything from a flat tire to a leak in our car's cooling system. So we're pretty prepared … now.
Your road tripping friend needs to be prepared for everything, and this Car Emergency Kit is the perfect way to help.
PigOut CarGo Container
Snacks on a road trip are so important. There's no way you can take a trip without them.
But, it's so easy to hit a bump and knock your snacks all over. That's why this PigOut CarGo Container is so perfect. Not only does it keep your snacks safe on your travels, but they fit perfectly in your cup holder.
State Sticker Travel Map
When we were growing up, we would drive to different states to camp every year. Then, we would purchase a state magnet and we tried to make the United States on our microwave.
This State Sticker Travel Map is a much easier way of doing this. Every sticker fits perfectly on the map. If your friends drive in an RV, you can stick this inside. If not, framing it and hanging it on the wall of your friends' house is perfect.
Heated Seat Cover
If I didn't already have 100 Christmas gifts for my mom, I would be buying her this. She's always so cold, especially driving up to New York in the winter, so she would absolutely love this Heated Seat Cover.
It plugs into the car's DC Volt outlet, so you don't need to purchase (or carry) any adapters for this.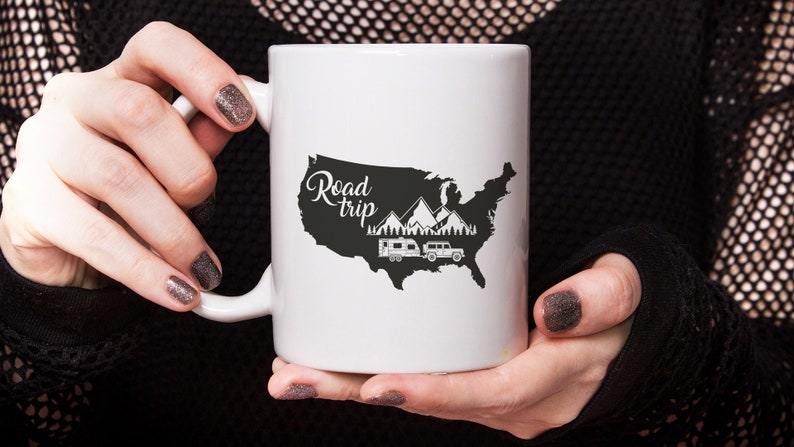 Purchase Gifts For Road Trippers Online:
Of course, these aren't all of the gifts for road trippers that are out there. We had to skip some, like the Road Trip Mug above.
For more ideas, check out the stores below:
Remember to check a store's minimum cart total to qualify for free shipping. Also, consider curbside or instore pickup to avoid shipping charges.
Road Trip Tips:
Are you the road tripper and you're shopping for gifts for yourself? In that case, we have a bunch of other posts about road trips that we think you'll enjoy:
Which of these Top 10 Gifts For The Road Tripper is your favorite? Let us know in the comments.