If you're still trying to figure out a Mother's Day gift for mom, we have a few wearable ideas for you in our Wearable Mother's Day Gift Ideas post.
For more ways to make this a happy Mother's Day, check out all of our Mother's Day posts.
Fresh flowers are a good Mother's Day gift. Food is too. But if you want to get something for mom that's not disposable, wearable gifts are a great idea.
That sounds so vague, though. So we're here to help you out. We put together this great list of Wearable Gifts For Mother's Day to help you find a great gift for your mom or mother figure.
If you need some more help shopping for mom, you're in luck. We have a ton of of gifts guides on the blog, broken down by categories. To see them all, check out our Holiday Gift Guides list.
Wearable Mother's Day Gift Ideas
Affiliate links are included in this sponsored post and Drugstore Divas may make a small commission if you use them.
Lotus Weighted Lavender Eye Pillow
Mom is tired. She's always running around, taking kids to sports, cooking dinner, cleaning the house … you know, doing all the things. So she's tired. Really tired. And all she wants is a good night's sleep. Has she had one of those since her kids were born? Arguably not.
A way to help mom get some shut eye is with this Lotus Weighted Lavender Eye Pillow. It's nice and soothing on her eyes. And she can breathe in some lavender while she's trying to rest. Will she rest? Maybe not. But at least this will help her relax.
We actually have this exact one and I promise you, it's so nice to just lay with it on your eyes and really is calming.
If your mom doesn't like lavender, you can look for ones with her favorite scents instead.
Bad Hair Day Baseball Cap
​Moms will throw their hair up into a messy bun for school drop off and proclaim, "Mom hair, don't care." But sometimes, moms don't even have time for that.
It's a good thing that, for those mornings, mom will this Bad Hair Day baseball cap. If it's just a bad hair day, or an "I don't feel like brushing my hair" day, mom's still tackling the day and getting it done because that's what moms do.
I love this baseball cap style, but you can also get it as a beanie, which is perfect for bad hair days in winter.
Customized Mama Sweatshirt
This Customized Mama Sweatshirt is such a great Mother's Day gift. The word "mama" appears near the neck and then mom's children's names appear on the wrist. It's so cute.
This is, of course, personalized, mom will absolutely love it. It'll arrive after Mother's Day if you order it now, but I don't think mom will mind. It'll be worth it.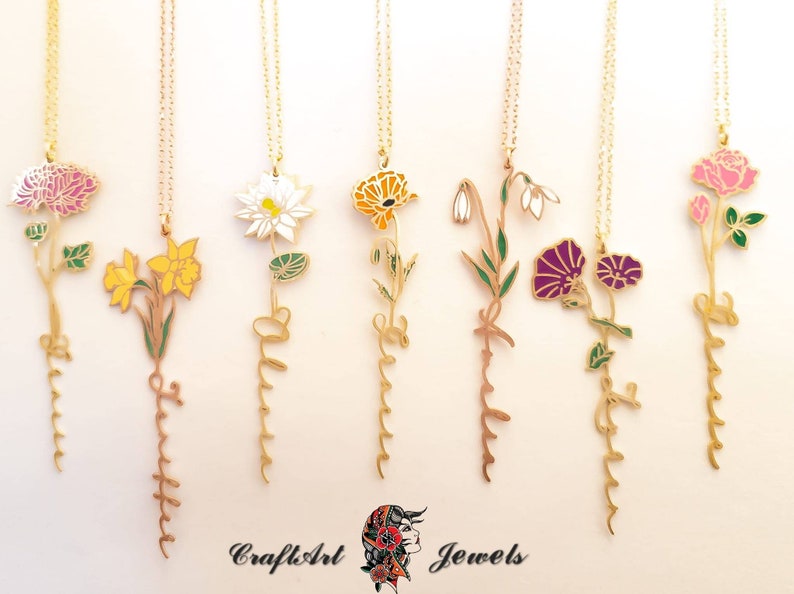 Personalized Birth Flower Necklace
Sentimental gifts are such a great idea for Mother's Day. If you agree, then you need to pick up this Personalized Birth Flower Necklace for the mom in your life.
You can choose the length of the chain, the material, the flower (or a bee or unicorn), and the name you want written in script. Adding a child's birth flower and name to this personalized necklace is the perfect gift idea.
But, if mom has her own favorite flower and many children, you could just ask the word "Mom" or mom's name to be written instead.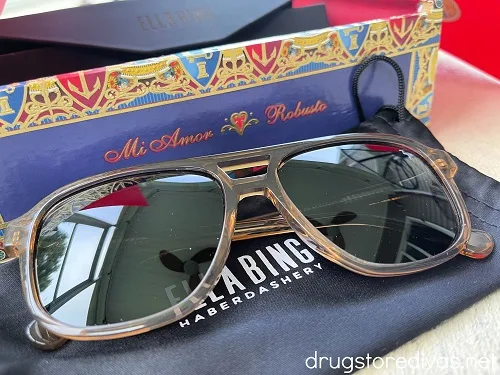 Sunglasses
There's a very good chance mom needs a new pair of sunglasses. She spends a ton of time with her kids either watching them play at the park or watching them play soccer (or other sports) outside. So she needs sunglasses to protect her eyes.
There's also a very good chance that her sunglasses will get left behind at the park or broken at that very same park. Because things happen quickly and mom needs to rush, gather everything up, and run back to the car (to avoid a meltdown, sometimes).
So getting mom new sunglasses is a very, very good idea. Even if she doesn't need a pair now. She'll need one soon. Trust us. It's the right gift.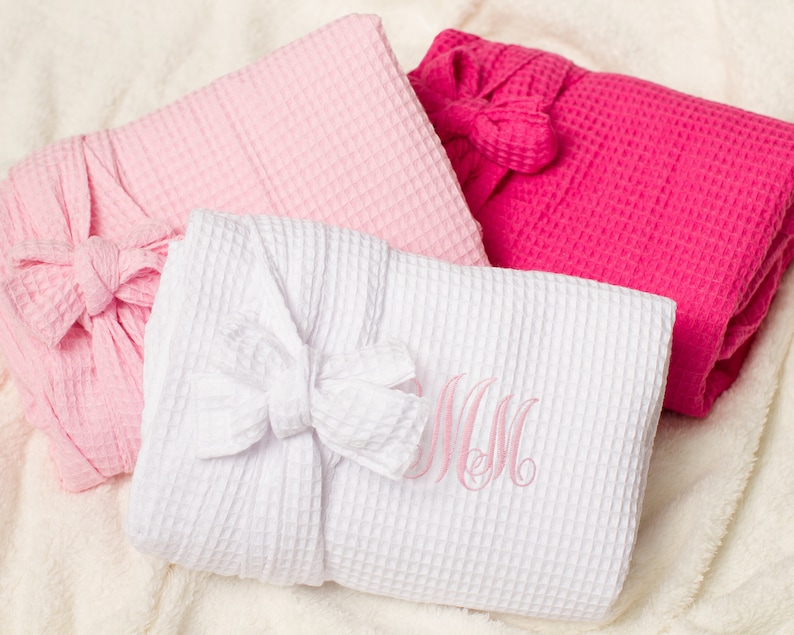 Personalized Women's Waffle Robe
Robes are such nice loungewear. Does mom have time to lounge? No. Absolutely not. Being a mom is hard work with little time for relaxing. But she can at least wear loungewear and that's better than nothing. Or maybe it's the same as nothing. Honestly, moms don't get to rest. Even when mom's kids are moms, she's still not resting.
But, she can look like it in this Personalized Waffle Robe.
Waffle robes are super soft, super cozy, and super nice to wear on the office chance that mom finds time for an at home spa day or maybe just time to dry her hair after the shower.
This one is personalized with mom's monogram and comes in a few different colors.
Sweater From Oliver Charles
It's still a little chilly on Mother's Day in some areas, so a sweater is a good gift idea. But not just any sweater. Specifically this sweater from Oliver Charles. It's actually a unisex sweater, which means you can pick up a second for dad, and the rest of your family, and you can finally take those professional coordinated photos that mom has been asking for.
This sweater actually "learns" your body, for lack of a better word, and contours to fit your body. Or mom's body. Because you're buying this for her. It's made from khullu, a soft wool made from Tibetan yak.
I was actually sent a piece of the wool with my sweater, and it's the fluffiest, softness material.
It comes in a variety of colors, so you can pick one up in mom's favorite color.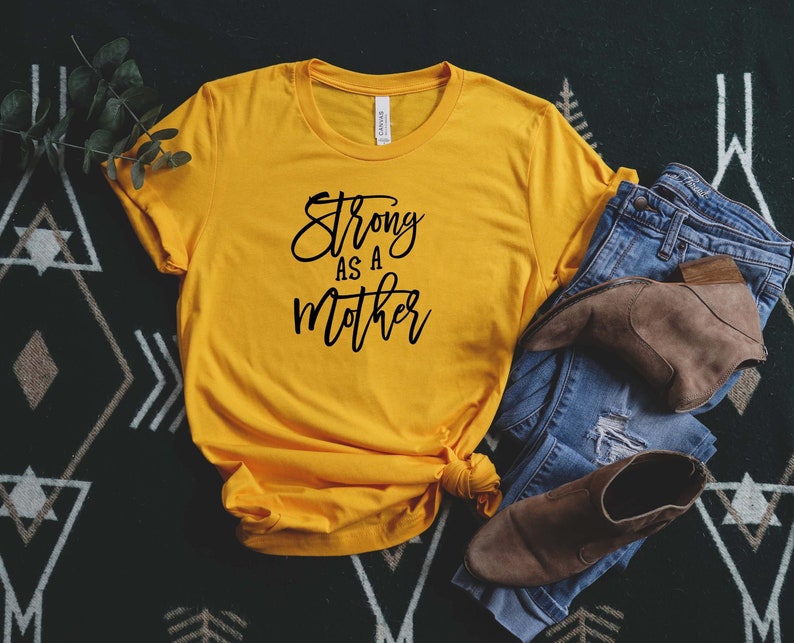 Strong As A Mother T-Shirt
Moms as strong. Physically strong, mentally strong, emotionally strong. So the best compliment is to say you're as strong as a mother.
If your mother is as strong as a mother, help her tell everyone with this Strong As A Mother t-shirt. You can get it as a sweatshirt and hoodie too, but the writing just fits so nicely on the t-shirt.
If mom is having a tough time, wrestling her little love, she can look in the mirror, see these words, realize how strong she is, and have the strength to do it all again tomorrow.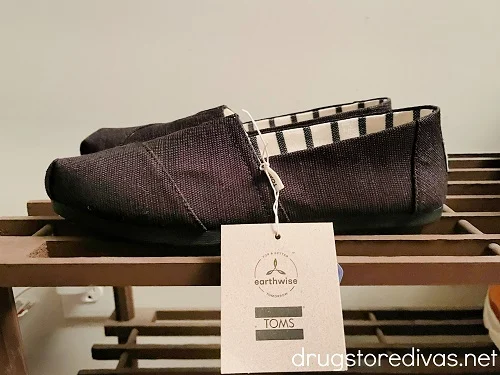 Slip on Sneakers
Sometimes, it's hard for mom to get everyone dressed and out the door. Someone can't find a sock, someone can't find a shoe, someone is taking forever to eat breakfast. And then, usually very suddenly, someone is ready and anxious and running out the door. At that point, mom doesn't even have time to tie her own shoes.
Which is why slip on sneakers is an ideal gift for mom.
Pete bought me a pair of Toms for my birthday a couple years ago and they still feel brand new. They're holding up so much better than my knockoffs did. Toms shoes come in a ton of fun colors and designs, so you can definitely find one to fit mom's personality.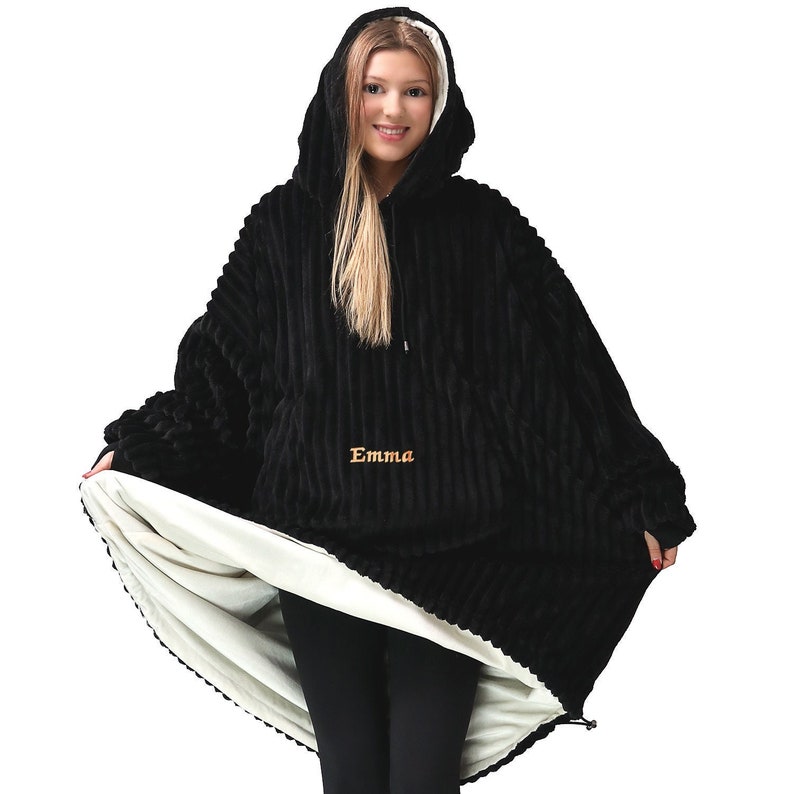 Purchase Wearable Mother's Day Gifts Online:
These aren't all the wearable gifts out there, just our personal favorites. There are so many more out there that your own mom might like, like the personalized wearable blanket above.
For more help finding the best gifts, check out the following stores online:
Don't forget to check a store's minimum cart total to qualify for free shipping. Also, consider instore or curbside pickup to avoid shipping charges.
More Mother's Day Gifts Ideas:
If you need some more help to find the perfect Mother's Day gift, we have some other guides that can help you out.
Start with our list of Mother's Day Gifts Ideas (she'll actually want). That's broken down by topics, like gifts for moms who travel, gifts for a coffee lover, and other thoughtful gift ideas.
If mom loves snacks, check out our list of the Best Edible Mother's Day Gifts. If you have a lot of time left, pick a handmade gift off our list of Homemade Gifts For Women. And, if you're running out of time, check out our list of last-minute Mother's Day gifts.
Which of these Wearable Mother's Day Gift Ideas is your favorite? Comment below and let us know what you picked for mom's special day.