If you're still trying to figure out a Mother's Day gift for mom, we have a few wearable ideas for you in our sponsored Wearable Mother's Day Gift Ideas post.
For more gift ideas, check out all of our gift guides.
Flowers are a good Mother's Day gift. Food is too. But if you want to get something for mom that's not disposable, wearable gifts are a great idea.
That sounds so vague, though. So we're here to help you out. We put together this great list of Wearable Gifts For Mother's Day.
Wearable Mother's Day Gift Ideas
Affiliate links are included in this sponsored post and Drugstore Divas may make a small commission if you use them.
Short Sleeve Pajama Set From Kyte BABY
If you ask mom what she wants for Mother's Day, there's a very good chance she'll say she wants peace and quiet. Can you give her that? No. Probably not. But what you can give her are the softest pajamas she's ever owned. And, while that's not quite the same as letting her sleep in, at least she'll be sleeping in something cozy.
Kyte BABY use a material made of magic and fairy hairs (okay, fine … it's a signature bamboo fabric) to make these lightweight pajamas. The material helps to pull heat away from your body, giving mom a really soothing and cool sleep.
What's really nice is Kyte BABY designs items for babies, toddlers, and adults. The items are the same colors in each gender and size, so you can coordinate as a family (which you know mom will love).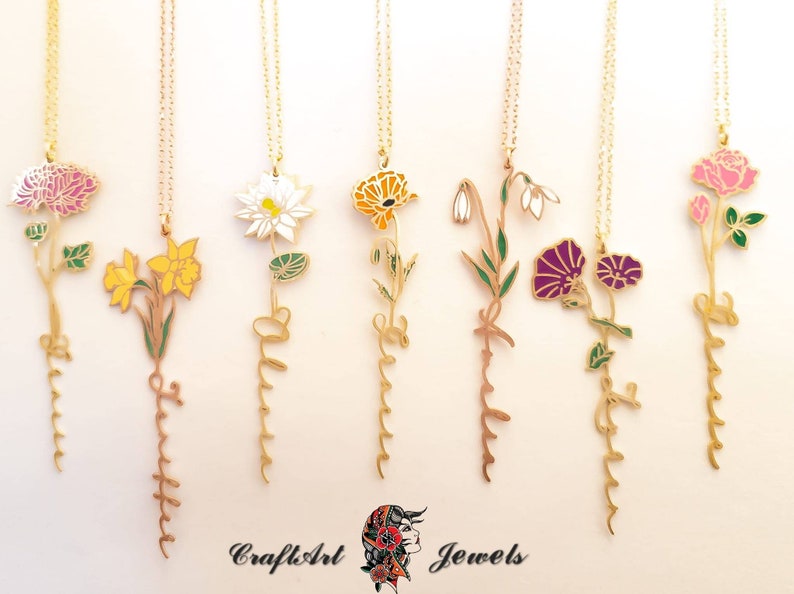 Personalized Birth Flower Necklace
I saw this Personalized Birth Flower Necklace come across my Instagram once upon a time, and I saved it because I loved it so much. Do you think it would be a little ridiculous for me to get this for my mom with my birth flower? Okay. Yes. Probably. And I agree.
But, if you're shopping for a young mom, who only has one child, this is the perfect gift idea.
You can choose the length of the chain, the material, the flower (or a bee or unicorn) and the name you want written in script. So adding a child's birth flower and name would be so perfect for a new mom. But, if mom has her own favorite flower and many children, you could just ask the word "Mom" or mom's name to be written instead.
Which I actually didn't even think of until this very second. Good thing I didn't order my mom my name after all. I mean, she does have her own name.
Mama Shirt From Vinyl By Panch
The beautiful model in our photo above is none other than the owner of Vinyl By Panch. She made her shirt herself and actually has a ton of mama-themed shirts that she makes for her customers.
There are so many to choose from, from ones that just say mama to different sport themed ones (like baseball mom, soccer mom, etc.).
But it gets better.
Enter the code DD15 at checkout for 15% off since you're a Drugstore Divas reader.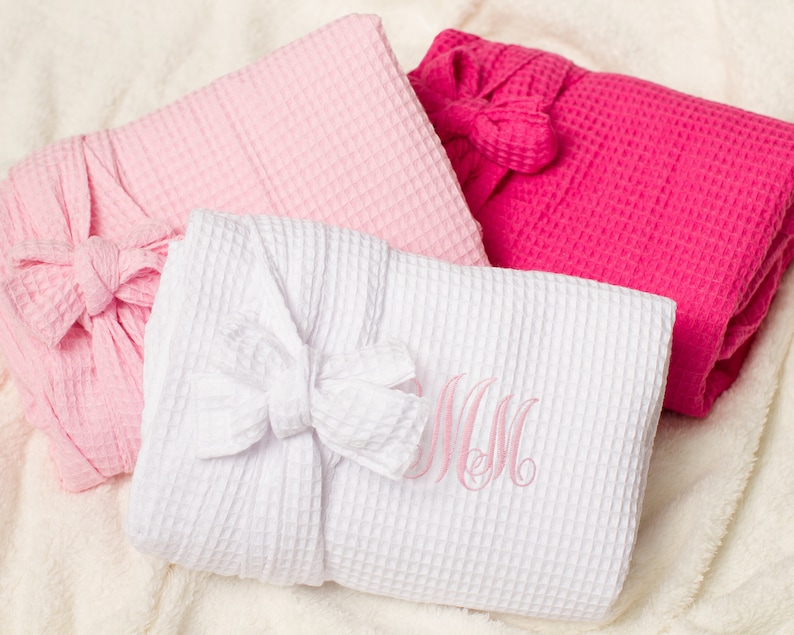 Personalized Women's Waffle Robe
Robes are such nice loungewear. Does mom have time to lounge? No. Absolutely not. But she can at least wear loungewear and that's better than nothing. Or maybe it's the same as nothing. Honestly, moms don't get to rest. Even when mom's kids are moms, she's still not resting.
But, she can look like it in this Personalized Waffle Robe.
Waffle robes are super soft, super cozy, and super nice to wear on the office chance that mom finds time for an at home spa day or maybe just time to dry her hair after the shower.
This one is personalized with mom's monogram too, so she has an excuse to say it's hers and not share it.
Sweater From Oliver Charles
It's still a little chilly on Mother's Day in some areas, so a sweater is a good gift idea. But not just any sweater. Specifically this sweater from Oliver Charles. It's actually a unisex sweater, which means you can pick up a second for dad, and the rest of your family, and you can finally take those professional coordinated photos that mom has been asking for.
Stick with me here.
I know I said it's a unisex sweater, and unisex usually means that it's boxy and doesn't fit a woman's body. So you might be like, "Nah, that's not flattering for mom."
But, au contraire. This sweater actually "learns" your body, for lack of a better word, and contours to fit your body. Or mom's body. Because you're buying this for her. It's made from khullu, a soft wool made from Tibetan yak.
I was actually sent a piece of the wool with my sweater, and it's the fluffiest, softness material. That material is strong, but also flexible, which is why it fits so well.
Each sweater is 3D printed in one whole piece, which means no seams and no waste. So cool, especially if mom is against fast fashion and into sustainability.
It comes in a variety of colors, so you can pick one up for mom and then she can grab a few more for herself, so she can wear the same sweater every day but also not.
Strong As A Mother Sweatshirt
Moms as strong. Physically strong, mentally strong, emotionally strong. So the best compliment is to say you're as strong as a mother.
If your mother is as strong as a mother, help her tell everyone with this Strong As A Mother Sweatshirt. You can get it as a t-shirt too, but the sweatshirt just looks so cozy to me. And while mom is battling the monsters under the bed and the children who don't want to take a bath, she needs something cozy.
And when she lays down at night, defeated by the day, she can look in the mirror, see these words, realize how strong she is, and have the strength to do it all again tomorrow.
More Mother's Day Ideas:
If you need some help planning Mother's Day this year, don't worry. We have a bunch of posts that can make the holiday so much easier for you.
Check them all out below:
Which of these Wearable Mother's Day Gift Ideas is your favorite?