I fly at least once a year. This year, I flew twice: once up north for a wedding and once to Las Vegas. For some people, that's average. And for some people, that's nothing. I don't live the life of a jetsetter, but I have figured out what I need on a flight. That includes short 90 minute flights up to New York and long 13 hour flights to Japan. If you have a frequent flyer on your holiday shopping list, our top ten gift ideas for the jetsetter list will help.
For this post, I focused on gifts for frequent flyers, specifically. They're all somehow tied to flying or traveling by airplane. Sure, some of these would be good gifts for traveling couples, road trippers, and those who like a weekend getaway.
But I didn't pick these items with anyone but flyers in mind. These gifts all great for pre-, post-, or in-flight.
This Top Ten Gift Ideas For The Jetsetter list is just one of the gift guides we have on Drugstore Divas in hopes of making your shopping life so much easier.
Be sure to check out Drugstore Divas' Holiday Gift Guide for all of our shopping guides.
Top Ten Gift Ideas For The Jetsetter
As always with our lists, these gifts aren't in any particular order.
Rockland Spinner Luggage
I promise you this post is not sponsored by Rockland Luggage. It's just that, before our most recent trip to Japan, I bought a set of Rockland Spinner Luggage.
It comes with two suircases: a carry on size and a full size bag, both of which have skate wheels so you can turn them in every direction with ease.
I have the purple set, if you want your recipient to twin me. Pete has the silver set, if you want your frequently flyer to twin him.
We've taken our Rockland suitcases across an ocean to Japan, through the streets of New York City, and on countless road trips and it has nary a scratch.
So if you are shopping for someone who flies a lot, this set is perfect. They can use the smaller bag as a carry on and check the larger bag.
Rockland 6 Piece Smartpack Luggage Packing Cubes
When you find a brand you like, you stick with it. Like me and Rockland (who still isn't sponsoring this post).
A couple years ago, I bought this Rockland 6 Piece Smartpack Luggage Packing Cubes set for my mom for her birthday. She uses it every time she and my dad go away, which is basically all the time. They're still looking great, and really do help her stay organized on her trips.
Plus, she leaves her cords and chargers in the bag that's designated for them, so she always knows she has those handy when she is traveling.
If you're looking for a gift for a flyer, this is great. It'll help simplify their packing and make sure they have everything they need once their flight lands in their destination.
Portable Charger
If you travel a lot, your electronics die a lot. Even on a normal day, my old phone used to only last half the day. So I always carried a portable charger with me.
Between the two of us, we always have at least three of them handy, so trust me when I say your recipient will love a portable charger. They're slim and lightweight, which is perfect for when you're flying.
You don't want something heavy and bulky weighing down your carry on, but you do want something to charge your phone on the flight (since not all flights have USB plugs near the tray table.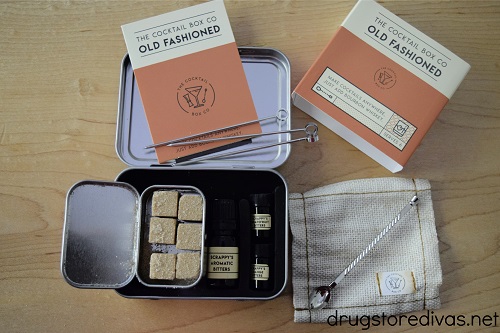 Carry on Cocktail Kit
A couple years ago, I got Pete a Carry on Cocktail Kit as a stocking stuffer. I got him the Old Fashioned one, which comes with bitters, a spoon, sugar, and a coaster. Almost everything you need for an Old Fashioned.
Your recipient can purchase everything else you need to add on the plane's beverage cart.
You can pick up this as a Bloody Mary, Moscow Mule, a Margarita, and more. And since these are made specifically for a carry on bag, all the liquids are a TSA approved size.
Noise Cancelling Headphones
Watching a movie or listening to music is a great way to kill time on a long flight. To do that, though, Noise Cancelling Headphones are key.
They'll drain out any noise from loud passengers, tiny babies, beverage carts, snoring, anything that can distrupt your recipient's movie watching. And before they even know it, the movie — and the flight — are over.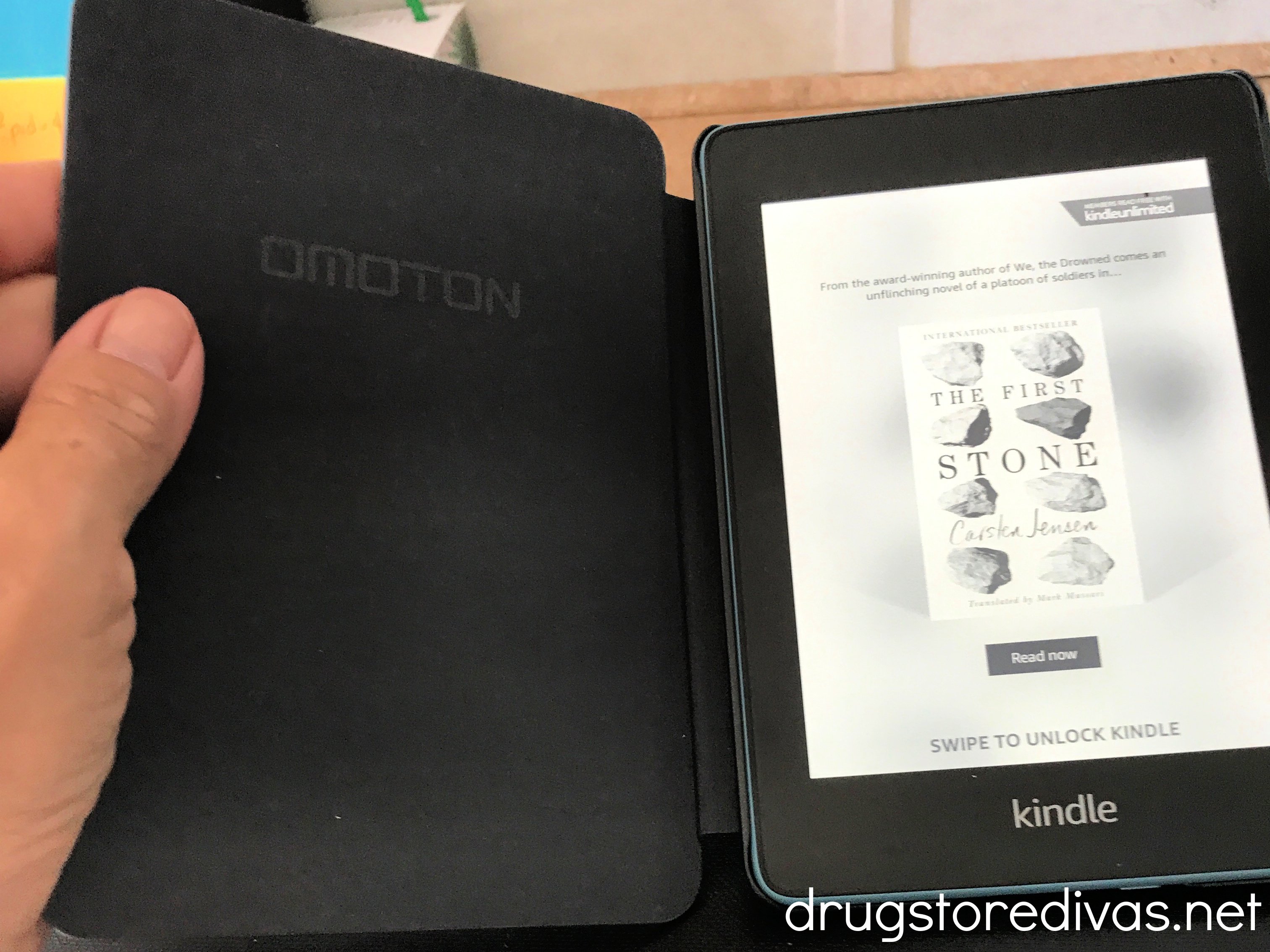 Kindle Paperwhite
This list is filled with things that I've actually bought, like the Kindle Paperwhite. We got it for my mom for Christmas a few years ago.
She immediately took it with her on a cruise and then a road trip.
It's so lightweight that when I carried it in my purse for her, I didn't even notice it was there. That makes it perfect for a carry on bag.
Plus, a plane is the perfect place to get some reading done.
1,000 Places to See Before You Die Book
I bought the 1,000 Places to See Before You Die Book for my mom a few years ago. Oh. Actually it was over a decade ago.
Good thing this book gets updated every few years.
If your friend is a flyer, they're probably planning trips in a ton of different locations. He or she can't know everything in every state (they'd miss things like The Salt & Pepper Shaker Museum), so this book is a great way for them to find those hidden gems.
Collapsible Water Bottle
I bought a Collapsible Water Bottle for every member of my family a few years ago. Everyone carries water, so a collapsible water bottle was perfect.
Those were plastic and probably BPA-filled, to be perfectly honest.
They were good for traveling, though, because you can't carry a full water bottle through TSA and on to the plane. So I always take an empty one and fill it at the gate.
It does take up a lot of room, though, and space in a carry on is limited as it is. So a Collapsible Water Bottle is the perfect gift.
Personalized Leather RFID Passport Holder Cover
This is actually one my mom bought for herself and my dad that they use all the time: a Personalized Leather RFID Passport Holder Cover.
This one has a slot for the passport on one side and slots for cards and boarding passes on the other. It's perfect for when you're going though security.
Plus, it keeps your passport safe, which is a need for a frequent flyer. The ones I linked have fun travel quotes on them too, so you can pick whichever one really fits with your recipient.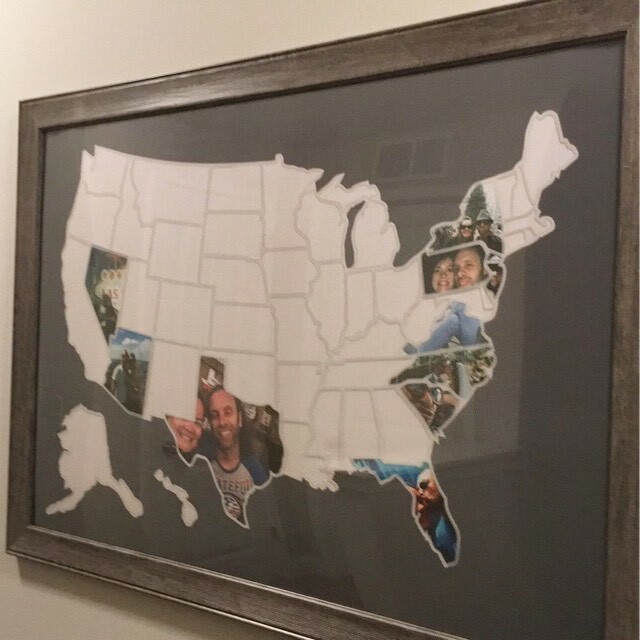 USA Photo Map
And, we end this list with something that I also bought. I got this USA Photo Map for Pete for our anniversary last year.
What's cool about it is you take photos in every state, then print them out (using a link that's included with the map). The photos will be state-shaped and will be such a fun way for your recipient to remember all his or her travels.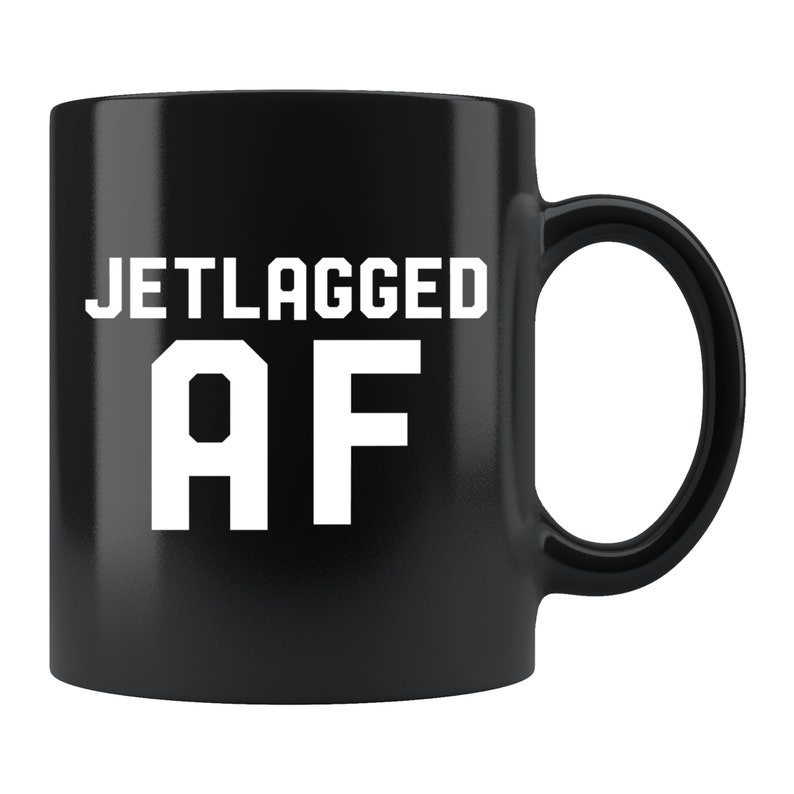 Purchase The Best Gifts For Frequent Flyers Online:
These aren't the only gifts for frequent flyers out there; they're just our favorites. There are more online, like the Jetlagged AF mug above.
Check out the online stores below for more gift for jetsetters.
Be sure to look at a store's cart minimum for free shipping to avoid paying that. Also consider instore or curbside pickup to skip shipping charges.
Which of these Top Ten Gift Ideas For The Jetsetter is your favorite? Let us know in the comments.