You can get a bunch of Baby Shower Gift Ideas based on the couple's registry. But, if you want to grab something extra for the mom-to-be and her baby, this list of ideas will help.
For more ideas, check out all of our gift guides.
Do you have any friends who are pregnant right now? You're probably going to be invited to a few baby showers. Oftentimes, a mom-to-be will register for items she wants and needs, giving you a great baby shower gift list to choose from. But what if she doesn't register? Or what if you just feel like getting a gift for a friend who isn't having a shower. What do you get?
We've got you covered.
I put together a great list of baby shower gift ideas. Be sure to leave any ones I've missed in the comments.
Baby Shower Gift Ideas
Affiliate links are included in this post and Drugstore Divas may make a small commission if you use them.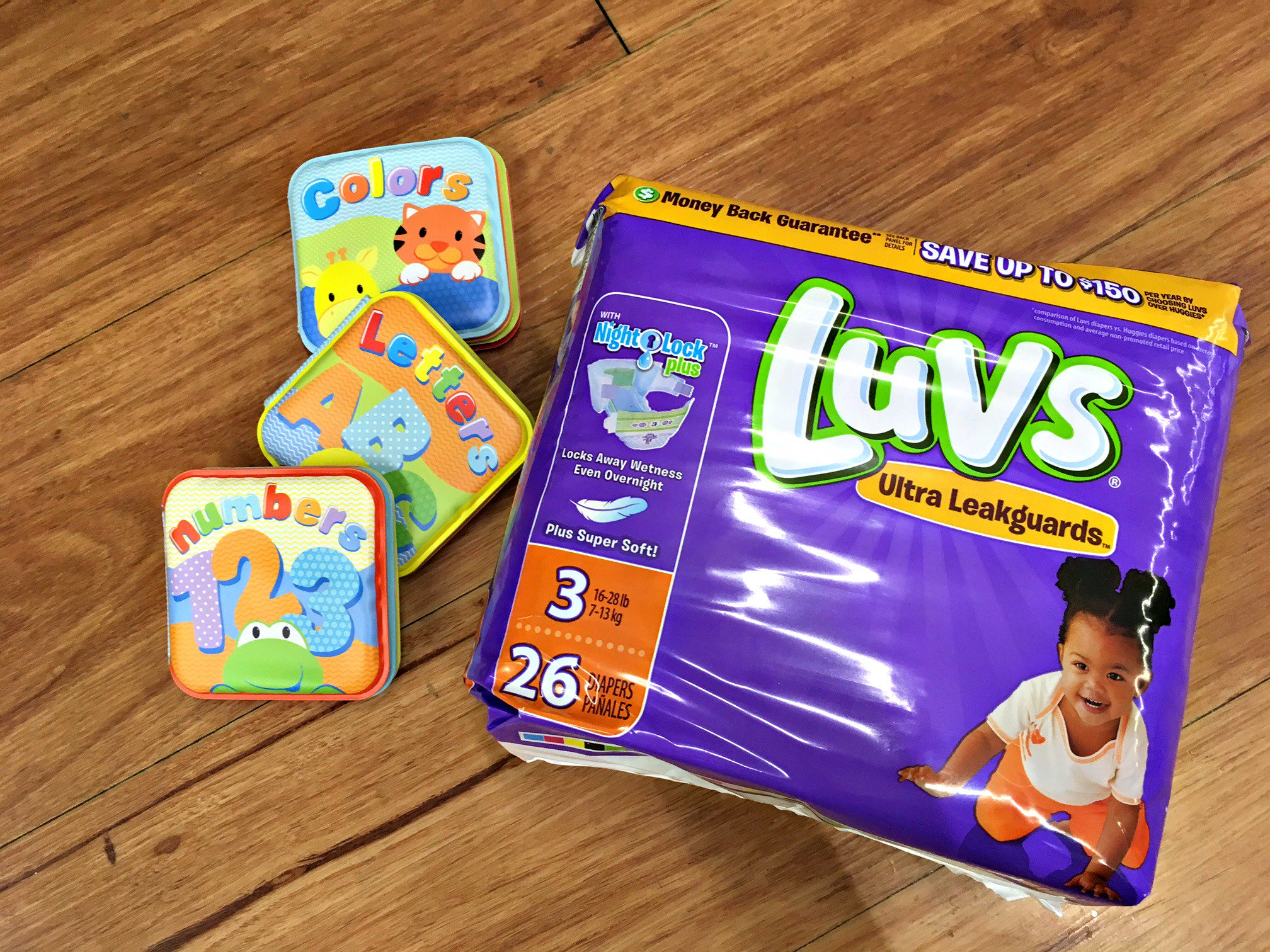 Diapers and wipes
Babies go through a ton of diapers, more than a new mom probably expects, so it's great to give a few boxes of diapers and baby wipes with your gift. What I've heard from new moms is that babies usually outgrow newborn diapers very quickly, so it's better to buy sizes 1 and larger.
A really great idea is to stock up on diapers and wipes when you see them on sale, then gift them to your friend either at her shower or when you visit a new mom.
Books
I know, I know. Babies can't read. Yet. But mom and dad can. So books are a great idea.
Actually, tare some showers that request you bring a baby book instead of a card. That way, you can sign the book and the baby can have a huge collection of books. Then, when the baby gets older, it'll really be a special collection. Even if the baby shower invitation doesn't request it, I usually try to do it now. I really like the idea.
A personalized book, like one from Wonderbly, is perfect. That's where the ones above are from. I gave them to my nephews a couple Christmases ago and it was fun to personalize them.
We have a couple book round ups that can help you find the perfect book for a baby shower:
Baby washcloths
When I was brainstorming for baby gift ideas a few years ago, my friend told me to get baby washcloths. She said you go through a ton of them as a mom and you don't want to constantly do laundry just for those. She said the larger the pack, the better.
There are some really cute packs out there, but I think function (and bulk) is most important to new moms when it comes to these.
Pacifiers
Babies love pacifiers, and new parents do too. They are so soothing for babies … but, for some reason, they seem to get lost often.
Even if these are on the registry, you might want to pick up some extras for new moms. She'll be able to keep them everywhere — her purse, the car, every room of the house — so they are handy in case the baby spits one out and it goes missing.
Baby bibs
Bibs are definitely something that babies need. Look for ones that are drool bibs because they're great for when the baby is teething. The new mom won't want to use them when the baby is feeding, but rather when she's out and doesn't want the baby to drool all over itself and ruin its outfit.
These are the kind of practical baby shower gifts that mom forgets to put on the registry, then realizes she needs when baby gets here. So they're great to pick up and add to your shower gift.
Clothing
I love giving clothing because then I have an excuse to shop for cute baby clothes. But so does everyone, I've learned.
So be sure to keep the tags on any baby clothes you purchase. That way, if the parents receive too much in one size, they can exchange some of the clothes for larger sizes.
And, if you're like me and you still really want to give clothes, just make sure to vary the sizes: one newborn, one 3 to 6 months, one 6 to 9 month, and one 12 month. Just make sure to count and see what month it will be when baby will be fitting into those clothes so you can buy ones for the right season.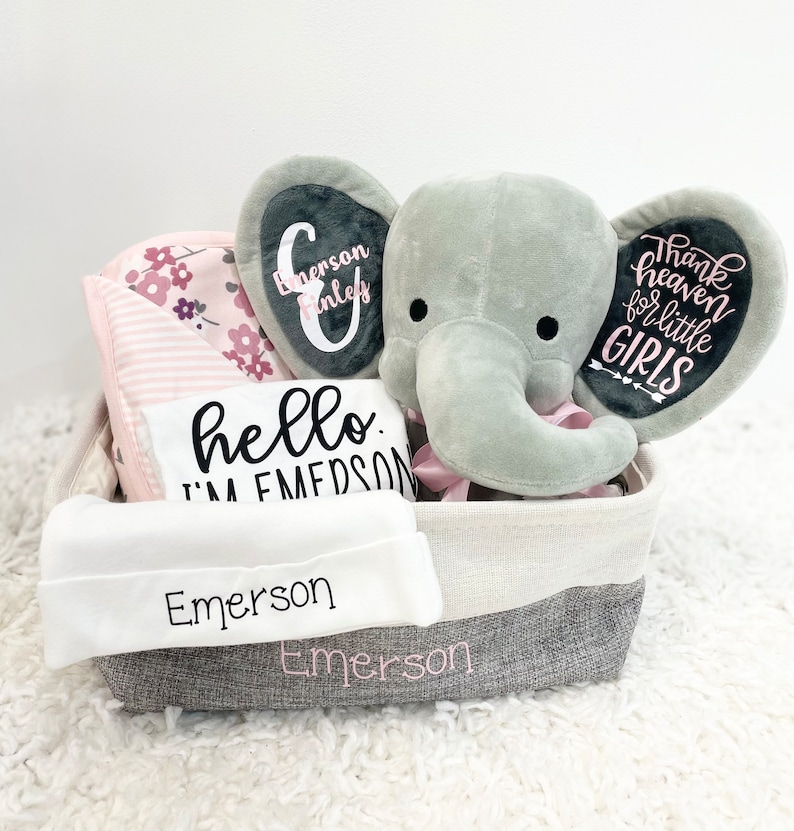 Purchase Baby Shower Gifts Online:
Of course, these are just our suggestions for baby shower gifts. They're not all of the ones out there, and they're not specific ones, like the personalized baby shower gift set above.
You can purchase specific baby shower gifts at the following sites online:
Don't forget to look for a store's cart minimum to qualify for free shipping. Consider curbside or instore pickup in order to avoid shipping charges.
Baby Shower Gifts For Mom:
These are all baby shower gifts for the baby, not for the mom-to-be. But, if you want to get something special for mom, we have a few female-centric gift guides that can help you choose a great gift for the new mom.
DIY Baby Shower Ideas:
If you're hosting a baby shower, we have a ton of homemade baby shower decorations and games that will help you plan the perfect shower.
Check them out below:
What baby shower gift idea is your favorite? Let us know in the comments.