From an Angry Mama cleaner to plants to homemade gift ideas, these are the best Last Minute Gifts For Women for any holiday.
For more gift ideas, be sure to check out all of our gift guides.
I try really hard to actually give gifts that people will like. Unless you are the kind of person who lines up at Bath & Body Works at 6 am when the annual candle sale happens. Because I'm not getting you a candle. But, when you're buying last minute gifts for women, you probably reach for candles.
Not this year.
This year, we put together a list of 10+ great last minute gifts for women. Any ladies in your life will love these.
If you're looking for more gift ideas, be sure to check out our full list of Holiday Gift Guides. There are lists by category, age, and more.
10+ Last Minute Gifts For Women
Affiliate links are included in this post and Drugstore Divas may make a small commission if you use them.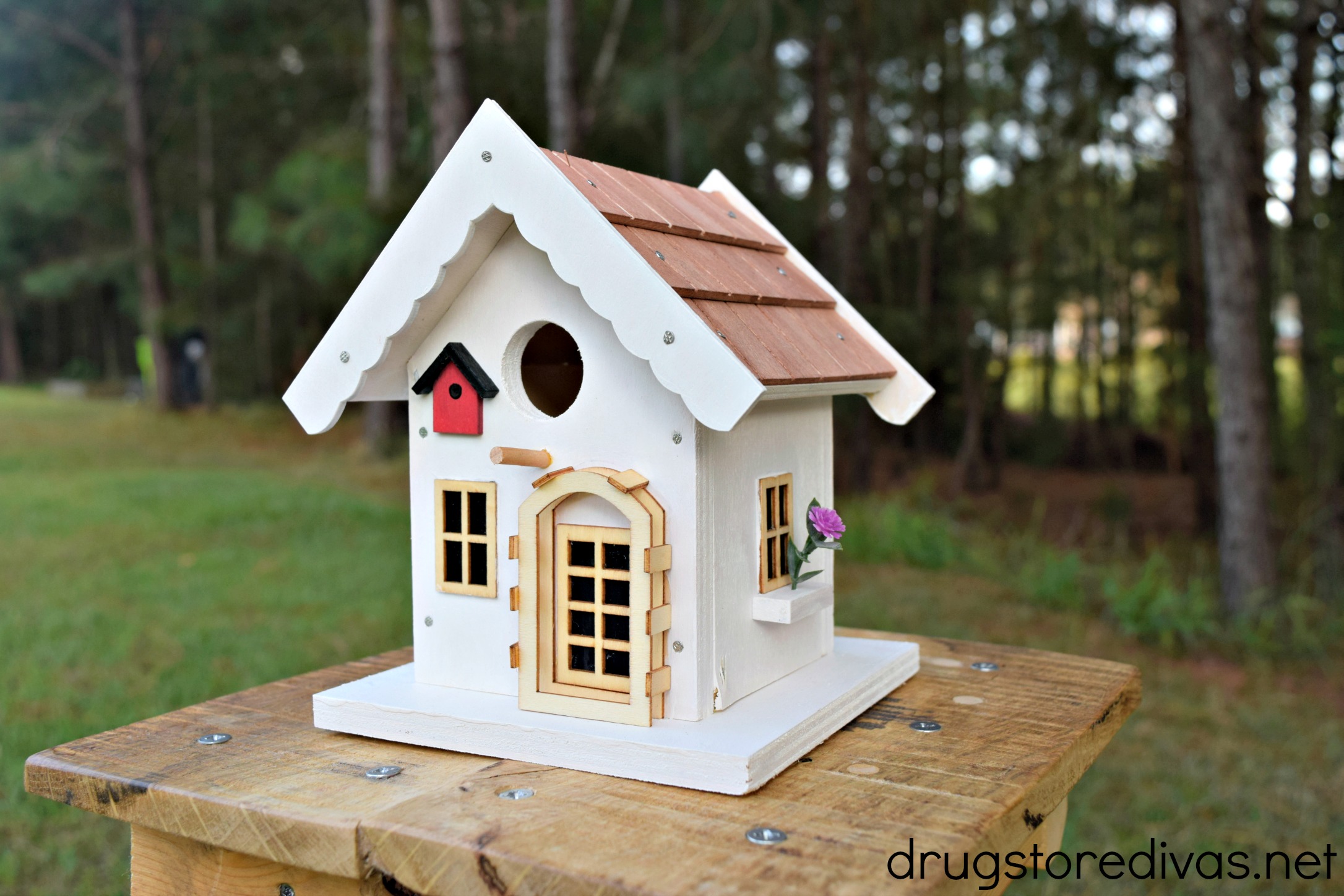 Annie's Kit Club Subscription
If you're looking for the perfect last minute gift for a woman who loves to craft, an Annie's Kit Club Subscription is a great gift idea.
Each month, your recipient will get a full craft kit — complete with almost all supplies, plus instructions — in the mail. I've gotten ones with crafts like felting, which I've never tried before and wouldn't have tried without this subscription. And I found out I love felting.
I made a felt wreath, which took a long time. And that's great for a gift. You don't want something that's simple to put together and then the present is over with quickly.
This makes a great last minute gift because you can order it for a friend now, print out a receipt, and put it in a card. Since the packages ship monthly, your recipient will get it when they're not getting other gifts and will be able to really enjoy it.
Slipper Socks
I've been working at home since we moved to North Carolina over nine years ago. And working at home means living in slippers. So every couple years, I wear holes in my slippers and need a new pair.
Slipper socks are the way to go.
Slipper socks are a lot warmer than traditional slippers. Plus, these ones are fleece-lined and have grips on the bottom, which is super important if your lady is running around the house trying to be Superwoman.
This pair comes in over 25 colors and patterns. My favorite is the twist pattern in wine red, but you can never go wrong with black.
Slipper socks are a great last minute gift because they don't feel last minute. They're something thoughtful and useful, so your gift recipient will be happy to receive them.
Gift Sets
Gift sets are such a fantastic gift idea. They're super affordable and each one is a little different, which is why I give them when I need a gift for someone I'm not quite that close with (but close enough that I need a gift).
All of the sets comes with really useful bath and beauty items, like cleansing soap, hand and body lotion, and body wash. They also come with non-disposable items like travel cases and slippers, so you can really find one that perfectly fits your recipient.
Gift sets are such a good last minute gift idea because you can find them in so many stores. So you can find it when you're doing your last minute shopping. And, if your last minute shopping happens online, you can order some online too.
Plants
I don't know why people don't gift plants more. I mean, you can order plants on Amazon with free Prime delivery, so you don't even have to leave the house to get one.
If you don't know what type of plant to order, you can go to a local greenhouse and they'll be sure to help you out.
But, if you just want my help, I suggest a Monstera plant because they look cool. They also need indirect light, which means your recipient can basically keep them anywhere with windows and the plant with thrive.
A Pothos plant (aka devil's ivy) is basically impossible to kill, even if your recipient ignores it for weeks. So if you're getting a plant for someone who isn't exactly a plant lady, this will instill confidence.
And then, there's this clean air trio of plants, which is great because for all the time we're spending at home lately, we definitely want clean air.
A plant is a great last minute gift idea too because that means you don't have to keep it alive for very long because gifting it away.
Gift Cards For Coffee
I'll be honest. I usually try to shy away from giving gift cards as a gift because they feel a little bit like a copout.
But not if they're gift cards for coffee.
A couple years ago, my best friend, who lives in New York, sent me a Dunkin' gift card for my birthday so she could take me out for coffee even though we're over nine hours apart. It was the sweetest thing ever, so definitely think about this one.
Plus, if you package it well — like using our DIY Starbucks Coffee Cup Gift Card Holder tutorial for an example — it'll look like a thought out last minute gift idea instead of just something you grabbed last minute and threw in a card.
Angry Mama Microwave/Fridge Cleaner
You know those things you don't know you need until you have them? That's exactly how this Angry Mama microwave/fridge cleaner set is.
You get the Angry Mama microwave cleaner and Chilly Mama fridge cleaner in this set, although you can purchase them separately.
For the Angry Mama, you add vinegar and water and turn on your microwave. Steam will come out of her head (because she's angry) and she cleans the crud out of the microwave.
For the Chilly Mama, you just fill her with baking soda and she lives in the back of the fridge, keeping smells away.
The set makes life so much easier for the woman in your life, and that's exactly what makes this a great gift idea. And it's a last minute gift that doesn't feel like a last minute gift because it's so useful.
Wrapables Animal Mini Tabletop Vacuum
I'm actually one minute away from hitting purchase with this Wrapables animal mini tabletop vacuum in my cart. My mom would love it.
The mini vacuum is 6.5-inches long, so it can live on the Lazy Susan in the center of your recipient's table. Then, when your recipient is cleaning, this mini tabletop vacuum will vacuum up the crumbs. It has an absurd amount of great reviews on Amazon, so I can't wait to buy it.
You can get it as a cow, pig, or cat.
And yes, this feels like a white elephant gift, or even a last minute gift, but it's so useful that once your recipient uses it a lot, it will feel like you planned this useful gift.
State-Shaped Cutting Board
I used to live in Wilkes-Barre, Pennsylvania, right outside of Scranton. So of course, I love that WB is on this Pennsylvania-shaped cutting board.
What's great about this is you can get a state-shaped cutting board in any of the 50 states.
New York doesn't have where we used to live on it, so that one is kind of a bummer, but the cutting board itself looks cool.
North Carolina does have Wilmington on it, so I might have to buy that as a "welcome to the neighborhood" gift when we get new neighbors. For now, you might want to pick up your recipient's home state.
Glitter Wine Glasses
If you're creative, and you need a last minute gift for a woman, these Glitter Wine Glasses are such a good gift idea.
They're easy to make, although they do need to drive overnight twice, so you need at least 48 hours to make these. So, you can't make them as you're running out the door to a party (they're not that last minute), but they're pretty close.
Homemade Photo Coasters
The best part about social media is scouring your friend's and finding her favorite photos to make these homemade photo coasters.
They're pretty easy to make, even if you're not that crafty. They just take a little bit of time because they need to dry overnight twice in order to fully seal. That way, drinks won't ruin them.
Other than that, they're the perfect personalized last minute gift idea.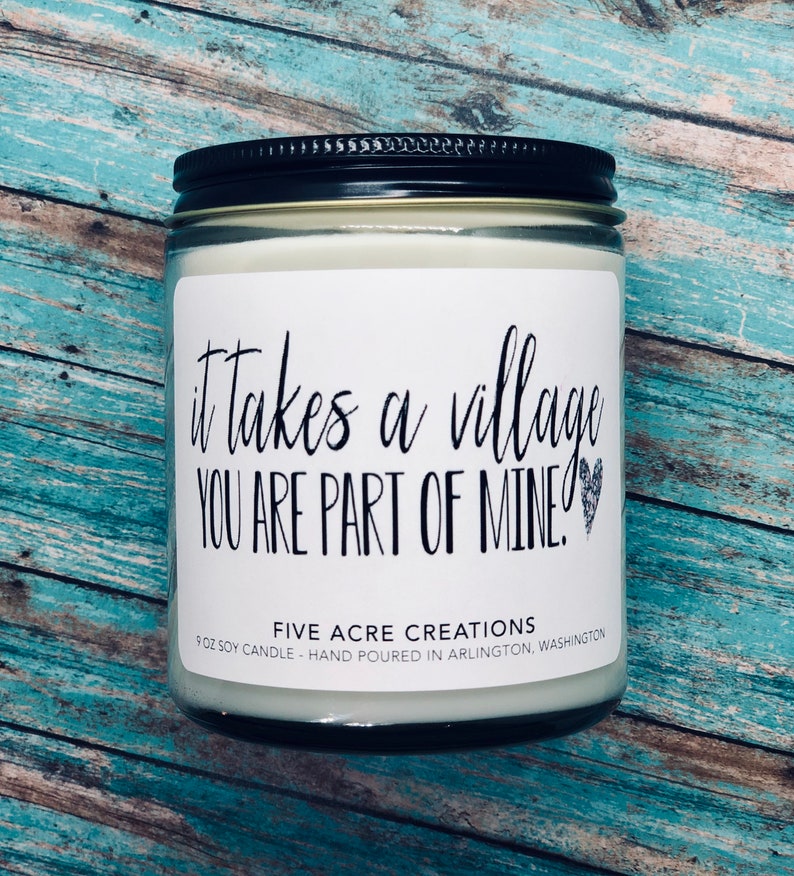 Purchase Last Minute Gift Ideas For Her Online:
These aren't the only last minute gifts for her that you can find. We had to skip some, like the It takes a village you are part of mine soy candle above.
You can find more at the following stores:
Check a store's minimum cart total to qualify for free shipping. Consider instore or curbside pickup to avoid shipping costs.
More Gifts For Women:
If you're looking for more female-specific gift guides, we have some you might enjoy:
Which of these last minute gifts for women would you like best? Be sure to let us know in the comments.