If you're like me, you don't have kids yet, but you have friends who are either pregnant or new moms. And of course, you want to visit them and meet the new baby. But you don't really know what to bring when you visit a new mom.
So I asked my best friend Michelle, mom to three super sweet boys, for her essentials. I was surprised to know that her list was a bit different than what I actually would have thought. Good thing I asked.
To make sure you bring the right things to a new mom, be sure to check out our list below.
What To Bring When You Visit A New Mom
5 Essentials To Bring A New Mom
1. Food
It's hard to cook when you're taking care of a brand new baby. A new mom needs to fuss over him or her, not fuss over dinner.
So bring over a tray of baked ziti or lasagna, something the mom can put in the freezer. Then, on nights when she's just too tired to cook anything, she can take your meal out of the freezer and heat it up for an easy dinner.
Some of our best suggestions for dinners that you can make in a tray that can be frozen and reheated are: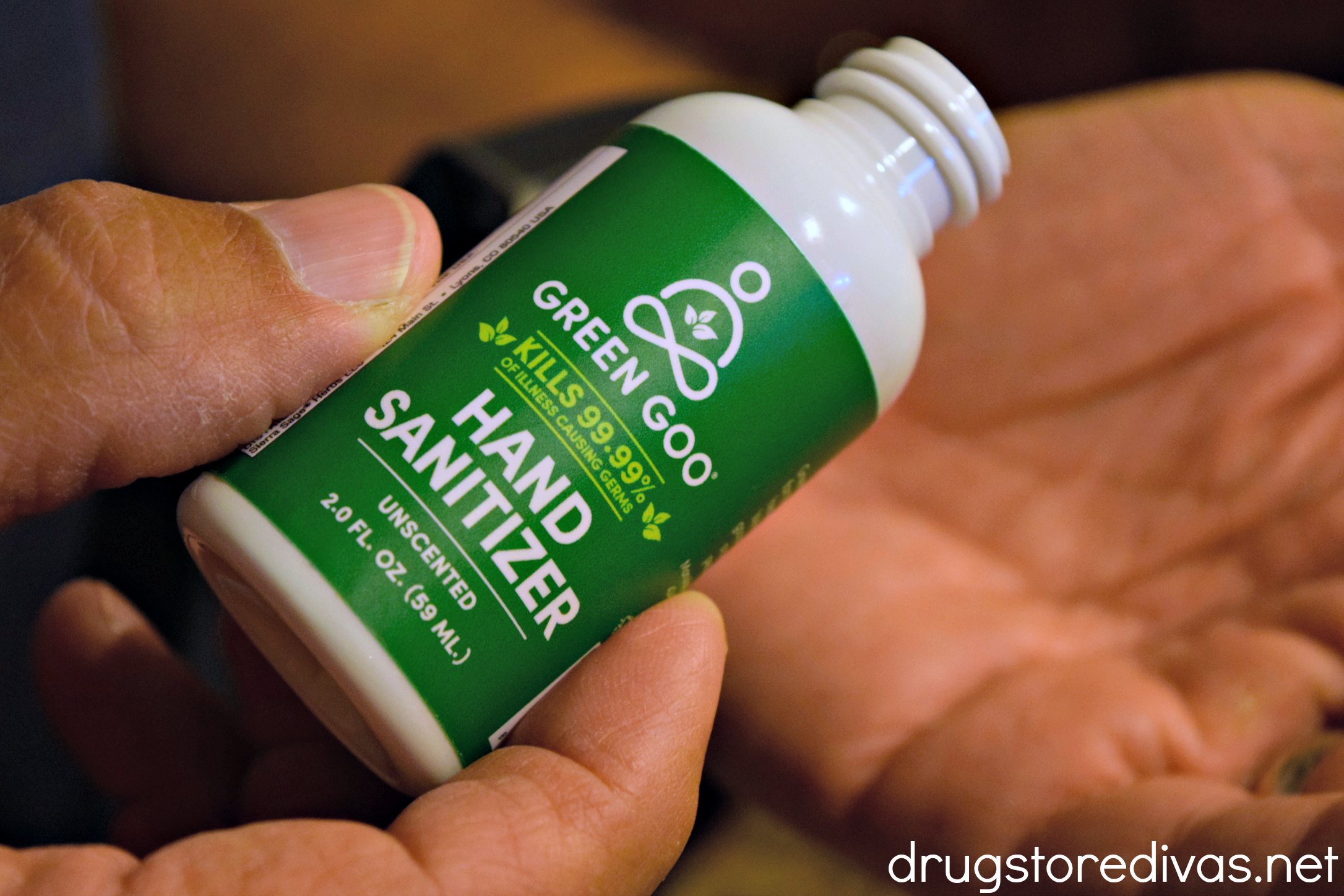 2. Hand sanitizer
This is more for you than the new mom. And, oddly enough, we had this suggestion when this post was originally written … in 2017.
When a baby is brand new, mom is going to be hyper-concerned over clean hands touching her baby. You might think she is being excessive, but you need to respect her. And so, carry a travel-sized hand sanitizer with you to make sure your hands are clean and ready to hold the baby. Then, "accidentally" leave it behind for the next guests.
3. White onesies
Babies are dirty. Oh, they're so sweet and cute and smell like babies, but they also poop and puke and it's hard for new moms to keep up with the amount of laundry that babies create. Of course, a new mom would love to keep her kid in adorable outfits all the time, but, realistically, she's probably just putting him in a white onesie when they're hanging out at home. So the more mom has, the better.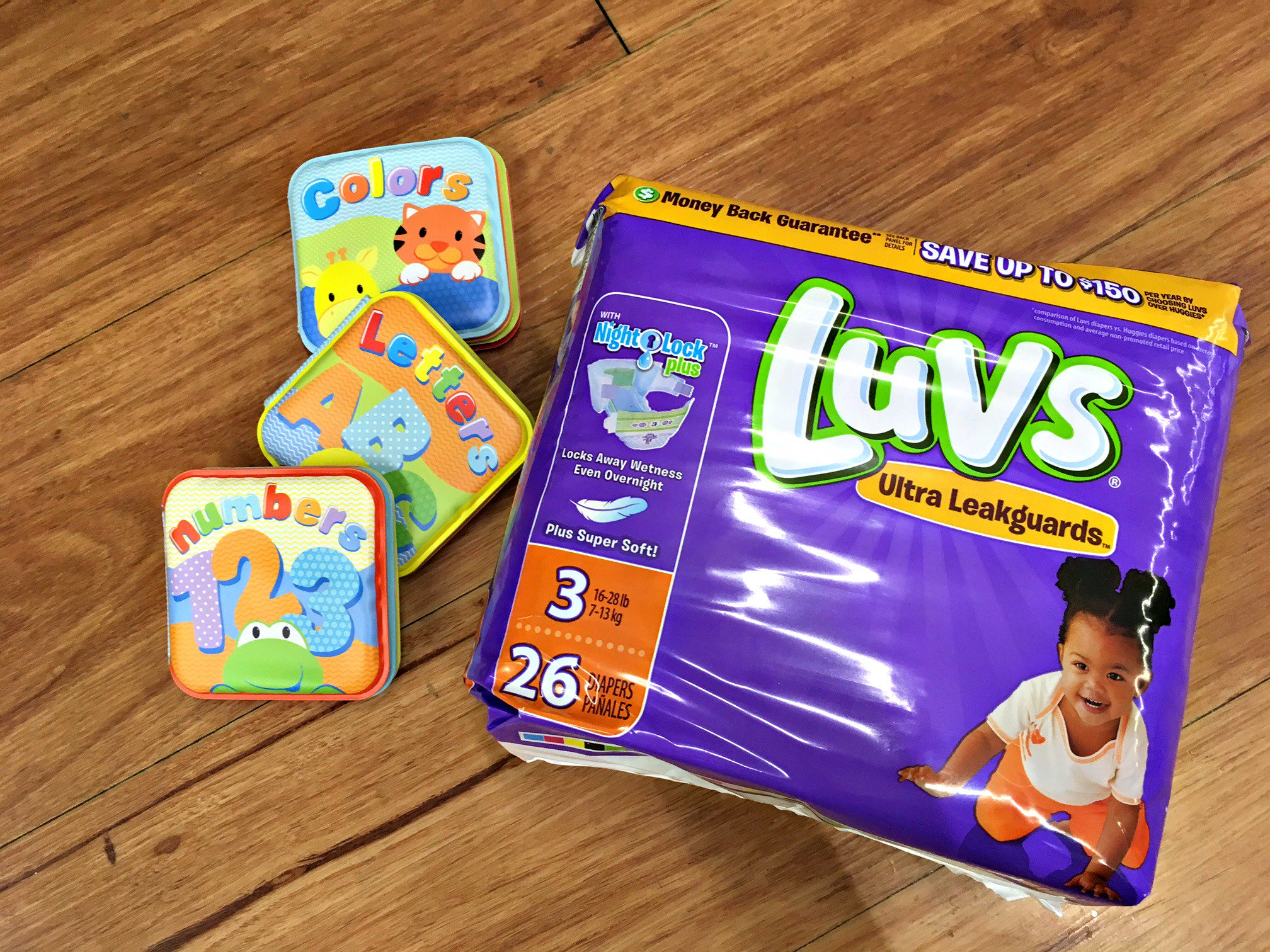 4. Diapers
Babies go through a lot of diapers. So, even if you picked up some for the baby shower, bring a pack along with you when you go to visit. Mom will sure appreciate it.
Right now, you can request a few free samples of diapers too:
Have the free sample of diapers sent to your house, then bring it with you when you visit a new mom.
5. Paper Plates
A new mom barely has time for anything. And if she does have a minute to breathe when the baby is napping, she should spend that minute with her eyes closed, napping. But instead, that's when a new mom will sneak in chores.
Cross washing dishes off her list and bring her a huge package of paper plates. Personally, I won't keep paper plates in our house because I don't like them, but I will buy them for parties because it's so much easier. And I'll buy them for new moms too.
Gifts To Bring A New Mom
1. Books
When mom is up nursing a baby, she's just sitting there, being a snack. Or a meal. But mostly, she's being bored, just sitting there. If you get mom a good book, she'll be able to sit and read that quietly while baby is nursing.
Books that are too heavy, or hardcover books, will be kind of hard for her to hold with one hand while she's holding her baby with the other. So go with shorter books and/or paperbacks.
We recommend:
The Alchemist by Paulo Coelho (My favorite book of all time. It's about life and following your dreams and how love brings you home. All the hopes a new mom has for her new baby.)
The Catcher In The Rye by J.D. Salinger (My favorite book of all time … until I read The Alchemist. About how life and time move forward, no matter how much you wish you could keep people and moments and things in glass boxes, the way they were. Something moms need to remember.)
More Than A Mom by Ashley Carbonatto (A book by a mom for moms about being moms and a way to tell new moms it's okay, it's going to be okay, even when it doesn't feel okay.)
2. Slippers
Mom is going to be carrying precious cargo around now, pretty much at all times, and the last thing you want is mom to slip — or even be worried about slipping.
So pick her up a nice pair of slippers, preferably ones with a great grip at the bottom. That way, she'll be comfy — and, more importantly, safe — when walking around the house with her baby.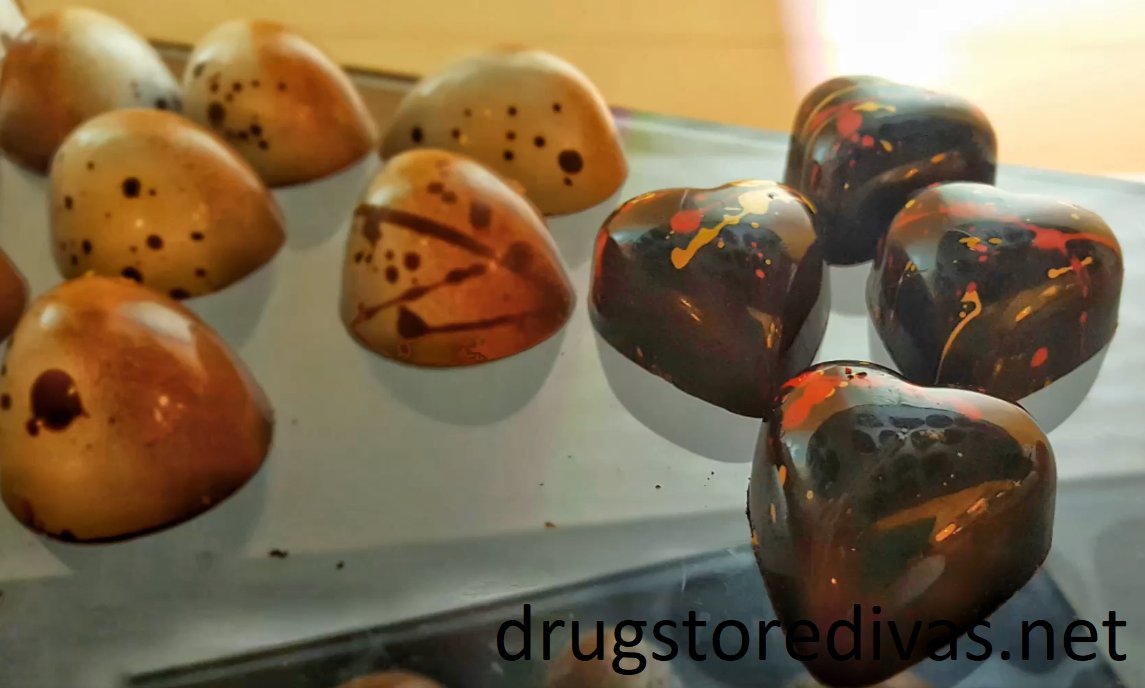 3. Chocolate (or other treats)
If mom likes chocolate, bring her a nice box of chocolate, just for her. Any type of chocolate will work to give her a moment indulgence that's just for her. If she has a favorite chocolate, pick that up for her. If you don't know what she might like, check out our 10 Best Edible Mother's Day Gifts list for some inspiration.
4. Coffee
At the very least, stop by the local coffeeshop on the way to visit a new mom and grab her a cup of hot coffee. That might be just the pick me up she needs to make it through your entire visit.
And, honestly, don't be surprised if she wants to spend part of your visit just sitting in silence, or handing you the baby so she can lay down for a minute or go to the bathroom alone. She's tired and doesn't get a minute to herself. So grab that baby and snuggle him or her while mom takes a minute for herself.
And when you hear mom coming back, heat her coffee up for her so she can enjoy some hot coffee (which, honestly, is rare for moms).
What other items would you bring to visit a new mom?