If you want to host a Mother's Day meal at your home, but you're not sure what to make, start with this list of delicious Mother's Day Appetizer Ideas.
For more ways to make this the best holiday, check out all of our Mother's Day posts.
Mother's Day Brunch is always a popular idea. Reread that. It's popular, which means it's crowded. And do you really want to spend your Mother's Day screaming over the other mothers and children in a restaurant? Not really. And even if you do go, you feel rushed to finish so that other mothers can get to their reservations.
So eating at home is the best way to enjoy a meal with mom.
But, that means you're in charge of putting together the menu. Don't fret. We're here to help with this list of Mother's Day appetizer recipes. These would all work really well as apps before your Mother's Day main course.
These appetizer ideas wouldn't really work as a meal themselves and aren't Mother's Day brunch ideas (there's no fresh fruit, pancakes with maple syrup, or any of those breakfast-y foods).
I made sure to choose appetizers that are light and fresh (that work best in springtime) and ones that are easy to make in bulk (in case your Mother's Day is a large family gatherings and you have to make a lot of food).
But, if all else fails, pick up some fancy cheese, fruit, and seasonal vegetables to put together a charcuterie board. Everyone likes those. We don't have a recipe for one of those on Drugstore Divas because they're basically "cut everything, put it on a cheese board, enjoy." Even the non-chefs of the family can handle that.
This Mother's Day, don't let your presence be your presents. Instead, get your mom (or mother figure) something she'll love.
We have a list filled with the Best Mother's Day Gifts and another of the Best Edible Mother's Day Gifts. We also have a post with great Wearable Mother's Day Gift Ideas, in case you want to spruce up mom's wardrobe. You're bound to find something amazing for her on those posts.
Mother's Day Appetizers Ideas
Affiliate links are included in this post and Drugstore Divas may make a small commission if you use them.
Goat Cheese Prosciutto Lingonberry Jam Bruschetta
Bruschetta is such a great way to start off your Mother's Day meal. There are, honesty, infinite ways to make bruschetta. Our favorite: Goat Cheese Prosciutto Lingonberry Jam Bruschetta. The flavors are really unique and feel like something special.
​And, they're super easy to make. Cut the bread into small pieces, toast them, and then assemble. That's it.
Plus, the bruschetta is mostly a pink color, and pink is the color of Mother's Day, so the treat is perfectly on theme.
Crab Rangoon
Crab Rangoon, also known as crab wontons, are such a great appetizer idea. And they're perfect for Mother's Day. They're a little special because of the crab, which is definitely my mom's (second) protein of choice. And they're really special because they're homemade.
You can make these more like Chinese take out if you deep fry them. But, if your mom is like mine and would prefer less oil, making them in your air fryer is a better way to cook them.
If you want to follow them with an Asian lunch or dinner, check out our list of Chinese food recipes.
Kale Pesto Bruschetta
If mom likes pesto, she'll love this Kale Pesto Bruschetta. It's a fun twist on a classic tomato bruschetta (which of course, you can make to go with this in case some of your guests don't like pesto).
This Kale Pesto Bruschetta goes well with everything, but if you're planning to make mom Italian food for Mother's Day (linguine and clam sauce, chicken vesuvio, etc.), this bruschetta is a great snack before your delicious dinner.
Mini Tomato Pies
If you want a tasty finger food that's pretty unique, these Mini Tomato Pies are it. They're so easy to make and so easy to eat. Seriously. We love them and make them all the time. So you definitely want to make more than you think you'll eat.
The base of them is store-bought puff pastry, so that starts this recipe off simply. Then, you can use garden tomatoes (if your garden is already producing tomatoes this early in the season) or you can use store-bought tomatoes. Mom will be fine either way.
Deviled Eggs with Tajin
Everyone loves Deviled Eggs. They're one of my favorite dishes for a party. I won't lie to you and say these Deviled Eggs with Tajin aren't a bit of effort. They are But, they're so worth it.
These are a little different than classic Deviled Eggs, so I think your guests will really enjoy them.
Avocado Toast Bruschetta
If mom loves avocado, and if she hasn't jumped on the avocado toast for breakfast bandwagon yet (which, if she wants to, she better run … that bandwagon drove away a long time ago), she'll be so impressed by your Avocado Toast Bruschetta appetizer.
If you make it the way its written, it's vegan. So if mom wants a vegan appetizer, this is the one to pick.
Guacamole Wonton Cups
Guacamole is always a good appetizer. My mom asks me to make fresh guacamole and fresh salsa as holiday appetizers all the time. But for Mother's Day, you want to elevate guacamole a little bit. Do it and serve it as Guacamole Wonton Cups.
Wonton wrappers are turned into adorable cups, then your favorite guacamole is scooped into them. The best part? No one double dips.
Cream Cheese Stuffed Mushrooms
Stuffed mushrooms are one of those appetizers that feel so elegant and fancy and hard to make. Until you actually make them and you realize it's so easy. But don't tell mom that (also, don't tell her the babysitter's dead, right?).
Just prepare her these Cream Cheese Stuffed Mushrooms and wow her. She'll think you're a gourmet chef. And we won't tell her otherwise.
Broccoli Rabe Crostinis
If your mom is from up north or is Italian, she'll have an affinity for Broccoli Rabe. It's an acquired taste. And, if mom has acquired it, she'll love these Broccoli Rabe Crostinis.
They're very simply made, in a very similar method to bruschetta. So, since we have other bruschetta recipes on this list, you could actually toast all the bread at once and make a few different recipes. That's an easy way to make a bunch of apps without a bunch of work.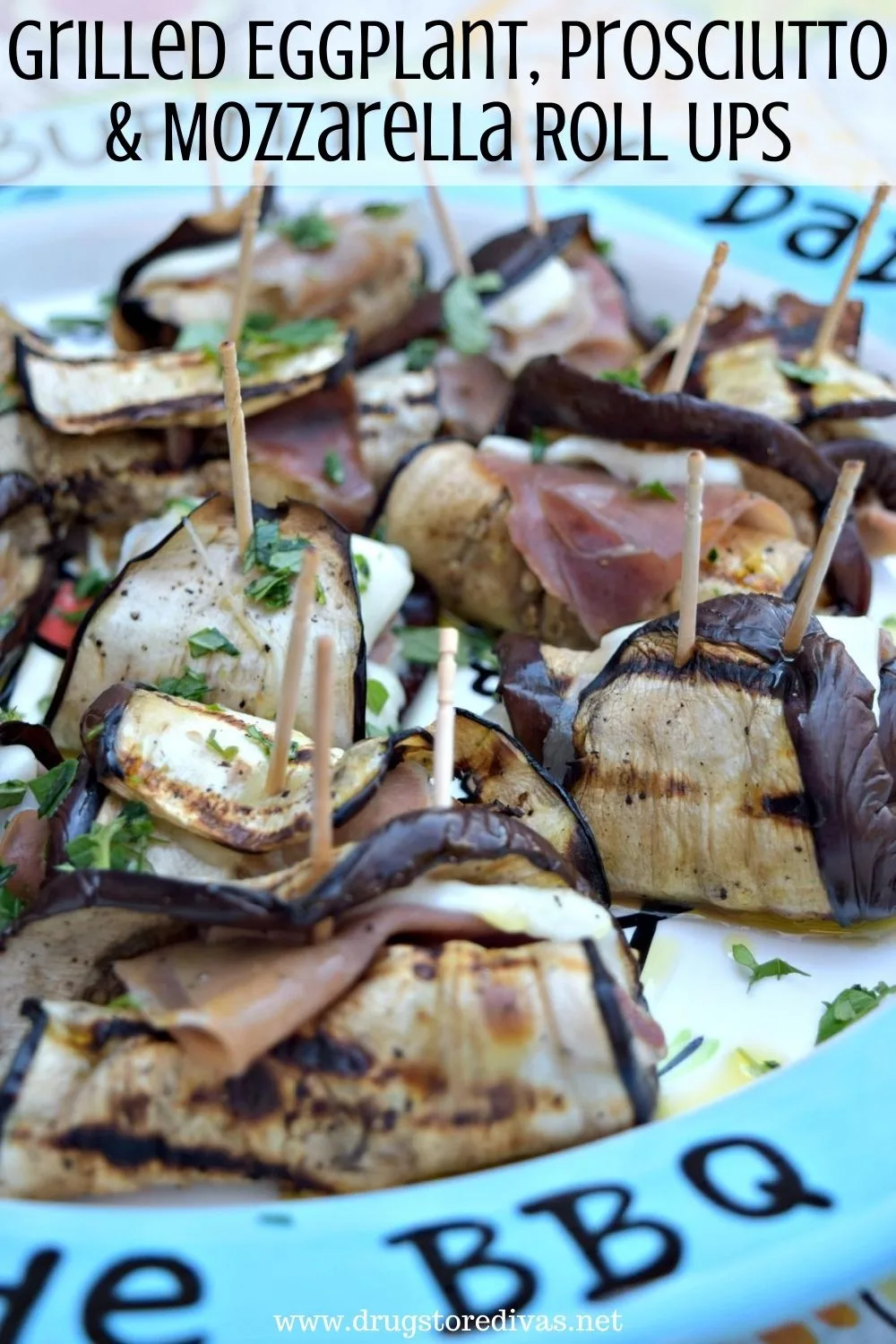 Grilled Eggplant, Prosciutto & Mozzarella Roll Ups
If you're grilling mom's Mother's Day meal, you can easily grill an appetizer for her as well. We suggest these Grilled Eggplant, Prosciutto & Mozzarella Roll Ups.
They're filled with ingredients that you don't usually eat every day, so the appetizer is perfect for a special occasion. The roll ups are easy to make, easy to grill, and easy to eat (so make a lot if someone other than mom loves meat and cheese wrapped in eggplant).
If you want something similar but without meat, we have Grilled Zucchini and Feta Roll Ups that are the same concept but meatless.
Loaded Poutine Twice Baked Potatoes
Definitely make these Loaded Poutine Twice Baked Potatoes for your Mother's Day spread. I made them for my godmother and she was in love with them, as was everyone else who ate them that day. They're really good and something pretty unique that you don't usually get served.
The small potatoes are filled with cheese curds and brown gravy, just like poutine. Then, they're topped with sour cream, bacon, and green onion — because everything is better with bacon.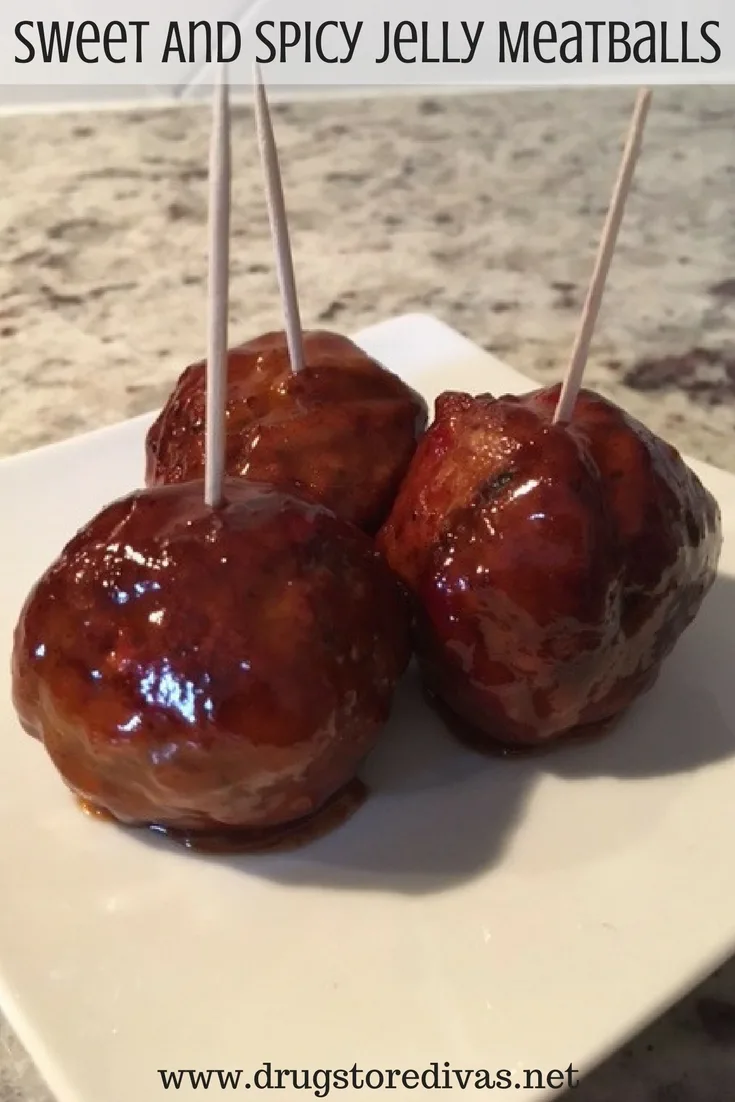 Sweet And Spicy Jelly Meatballs
My mom asked me to make these Sweet And Spicy Jelly Meatballs as an Easter appetizer, so because of that, I think they're the perfect appetizer for Mother's Day too. If my mom likes it, yours will too.
These are made on the stove top, as opposed to in the slow cooker like most barbecue meatballs are. That means they cook quicker, making your life a little bit easier.
Although, we do have a slow cooker meatball version, just in case you need your stovetop for something else.
Order Mother's Day Meals Online:
All of the recipes on this list are really easy Mother's Day recipes. But, if you still don't feel like you could make them or you just don't have time to cook for mom's special day, that's fine. You can order Mother's Day foods online with the following delivery services:
Just make sure that if you're ordering from, say, Goldbelly that whatever you're choosing will actually arrive in time for your Mother's Day meal.
Which of these Mother's Day Appetizer recipe ideas are your favorite? Let us know in the comments.