Labor Day is the unofficial end of summer and grilling season, which means you should plan for a cookout. Get inspired by this list of Labor Day Grilling Recipes For The Last Barbecue Of The Summer.
For more ideas of what to grill, check out all of our grilling recipes.
It's Labor Day Weekend, the unofficial end to summer and summer vacation. Which means it's time for the last backyard BBQ of the summer. Unofficially, of course.
To inspire you for this last hurrah, we put together a list of our favorite Labor Day grilling recipes. Yes, grilling. Every recipe on this list is grilled. I mean, if it's the last barbecue of the summer, you should barbecue your meal, right?
So, even though we have some really good potato salad and pasta salads that we make, you won't find them on this list.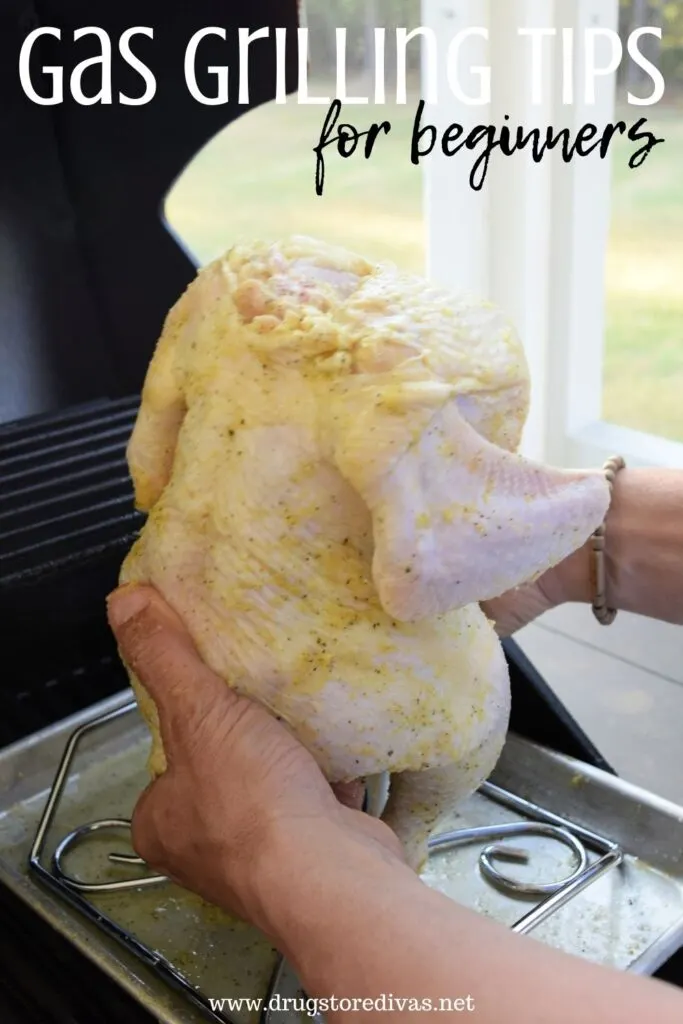 If you haven't grilled before, take a minute to read our Gas Grilling Tips For Beginners. Once you feel comfortable, go ahead and try any of the recipes below.
20+ Labor Day Grilling Recipes For The Last Barbecue Of The Summer
Affiliate links are included in this post and Drugstore Divas may make a small commission if you use them.
We split this list into three categories: grilled side dishes, grilled main courses, and grilled desserts. There's only one item in that last category, so I guess next summer we need to grill more sweets.
And, with that being said, as we add more recipes for your Labor Day BBQ to the blog, we'll be sure to add them to this post. So be sure to save it (bookmark it, pin it, however you save things) and come back to it from time to time for more ideas.
Grilled Side Dishes
I always say, if you're grilling your main course, you might as well grill your sides too. That way, you don't have to run from the grill outside to the kitchen inside to keep checking on things.
Grilled Garlic Bread
If you're making grilled boneless chicken breasts, they goes so well with Grilled Garlic Bread. This version is topped with lots of grated cheese and fresh herbs.
When it's done, you can actually make a delicious sandwich with it and that aforementioned chicken.
Grilled Zucchini And Feta Rolls
My go to side dish this season has been these Grilled Zucchini And Feta Rolls. You skewer the sliced zucchini and cut feta cheese, then grill them in a bread pan. It's so easy and makes for really easy clean up.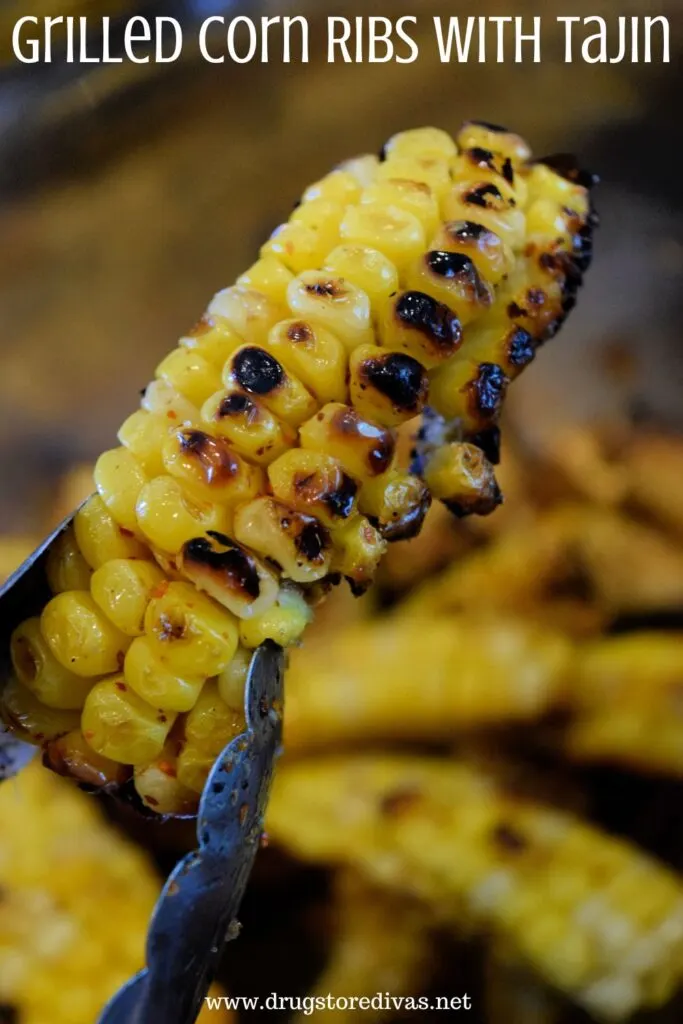 Grilled Corn Ribs
Corn ribs went viral last year and once you tried these Grilled Corn Ribs, you'll understand why. Drizzle the cut corn with olive oil and grill. Then, add some butter and seasoning for a really tasty side dish.
Grilled Tomato And Mushroom Skewers With Garlic Butter
Mushrooms and either grape or cherry tomatoes are covered in garlic butter to make a tasty and fun addition to your Labor Day menu.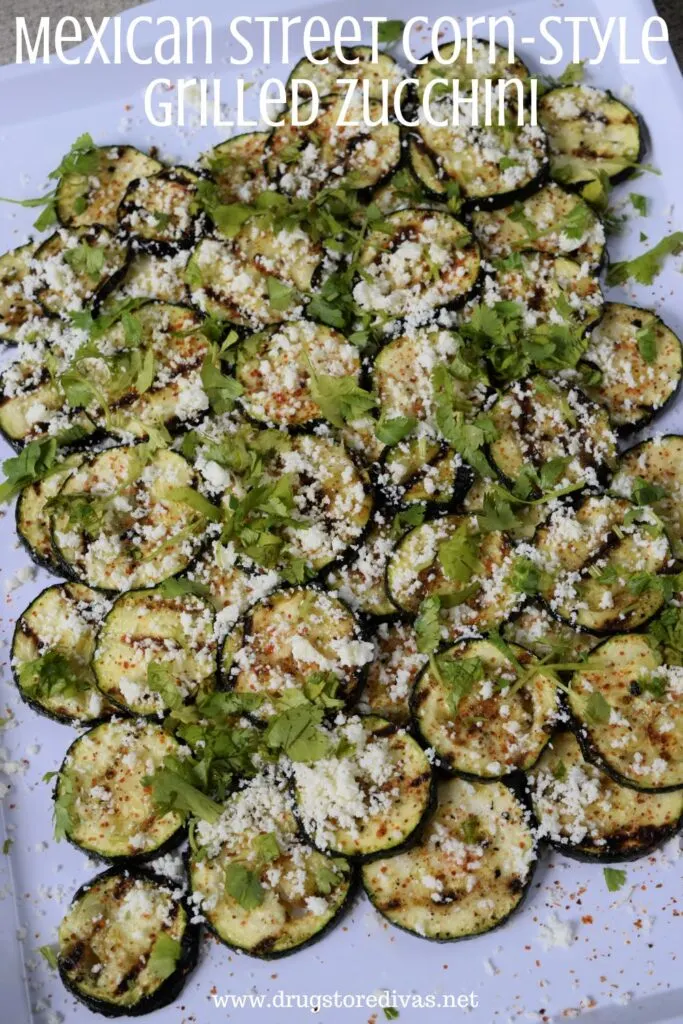 Mexican Street Corn-Style Grilled Zucchini
The easiest description for this side dish is: Like street corn, but make it zucchini. It's all the flavors of Mexican Street Corn … just without the corn.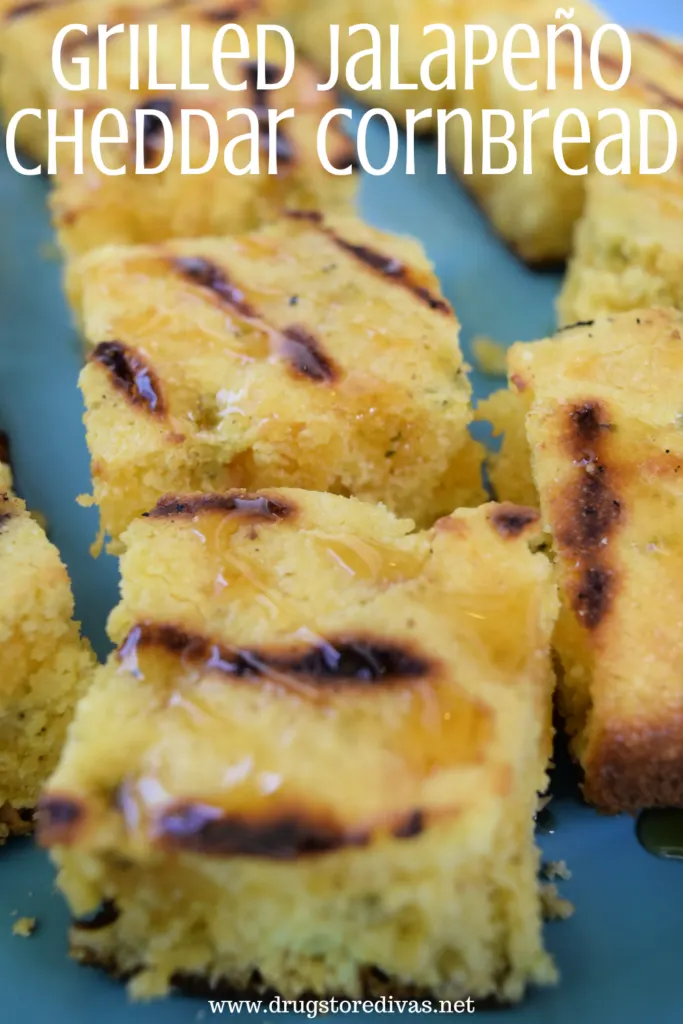 Grilled Jalapeño Cheddar Cornbread
This entire cornbread is made on the grill. The peppers are grilled, the cornbread is cooked on the grill, and then each slice is grilled individually.
Grilled Mexican Street Corn Salad (Grilled Esquites)
Mexican Street Corn is great, but this version — which includes grilling the corn then removing it from the core — is a lot easier to feed a crowd.
Grilled Caesar Salad (with homemade grilled croutons)
There's no fun in serving a plain salad at your Labor Day barbecue. Go fancy and grill this salad (which is made with homemade grilled croutons).
Grilled Garlic Parmesan Potatoes
Potatoes are a good side. If you need to feed a crowd, cutting the potatoes into pieces is a great way to serve more without making more.
Baked Potatoes On The Grill
If you're having a small gathering, make everyone their own baked potato on the grill. They're so good this way.
This works if you want to make sweet potatoes also, you just have adjust the cooking time a little.
Grilled Asparagus
Not much beats the flavor of asparagus that's cooked on the grill.
Grilled Mushrooms
Grilled mushrooms are great to serve with steak (as the perfect topping) or you can just serve them alone as a tasty grilled side.
Grilled Corn On The Cob
The best way to make corn on the cob for a crowd is in foil on a grill. It's so easy, there's no clean up, and you can make more at once than if you tried to boil it on the stove.
Grilled French Fries
If you're serving burgers and hot dogs, they need fries. And what better way to make them than on the grill.
Grilled Tomatoes
Tomatoes, topped with breadcrumbs and seasoning, are the hero side dish you didn't know your barbecue was missing.
Grilled Vegetables In Foil Packets
Foil packs make for easy cleanup, which is exactly what you want after a long day of grilling. So definitely grab some foil, fill it with zucchini and yellow squash, and try this Grilled Vegetables in foil packets recipe.
Grilled Main Courses
From burger recipes to chicken skewers, you have lots of options for the meaty mains for your Labor Day cookout in this section.
Grilled Taco Burgers
All the flavors of tacos but in a bun instead of a shell make this Grilled Taco Burger recipe so much fun. It's topped with melted cheese, sour cream, and salsa — just like a taco.
Hawaiian Chicken Kabobs
These grilled Hawaiian Chicken Kabobs are packed with veggies, pineapple, and chicken. They're great for every barbecue, especially the last one of the year.
Grilled Sausage Kabobs
These Grilled Sausage Kabobs — made with sausage, red onion, and bell peppers — are easy to make for a crowd, which is probably what you'll have for your Labor Day barbecue.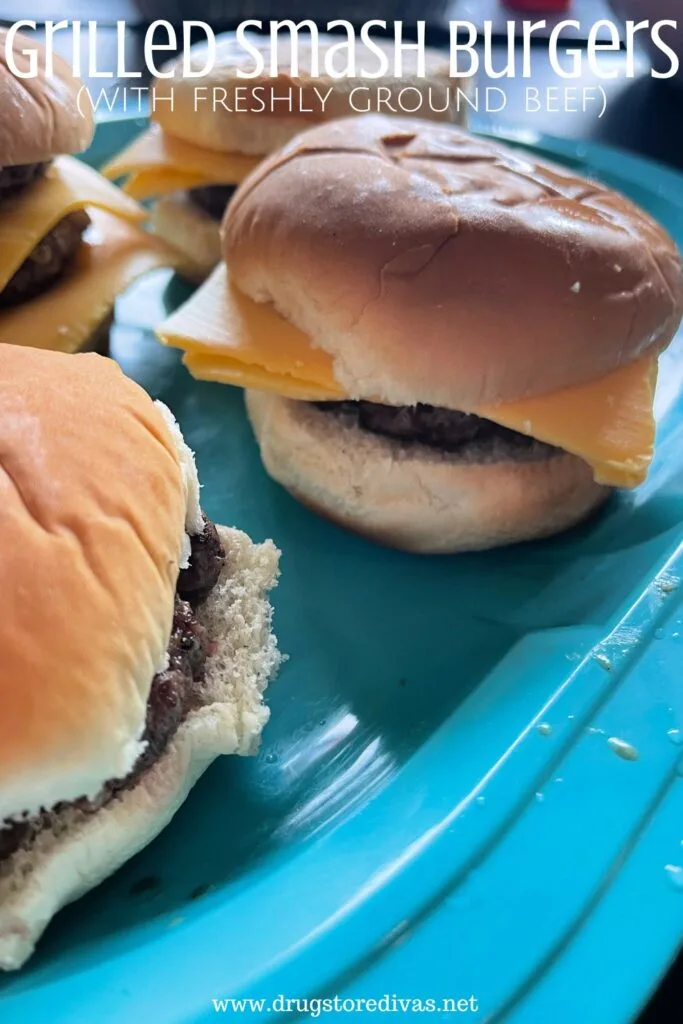 Grilled Smash Burgers (with freshly ground beef)
Smash burgers are really popular right now. And you can impress your guests by making some of your own. Don't forget to finish them with your favorite toppings.
Mozzarella Cheese Stuffed Hamburgers On The Grill
Hamburgers are fine. Cheeseburgers are better. But burgers stuffed with mozzarella cheese are the real winners.
Grilled Beer Can Chicken
Make an entire, delicious, juicy chicken on the grill when you make grilled beer can chicken. It's such an easy way to make a whole chicken, assuring you have enough food for a crowd.
Grilled Ground Sausage Burgers
Who needs beef when you can make burgers out of ground sausage instead? Trust us. This twist is so good.
Grilled Shrimp Kabobs
For pescatarians, these grilled shrimp kabobs are the perfect Labor Day entrée.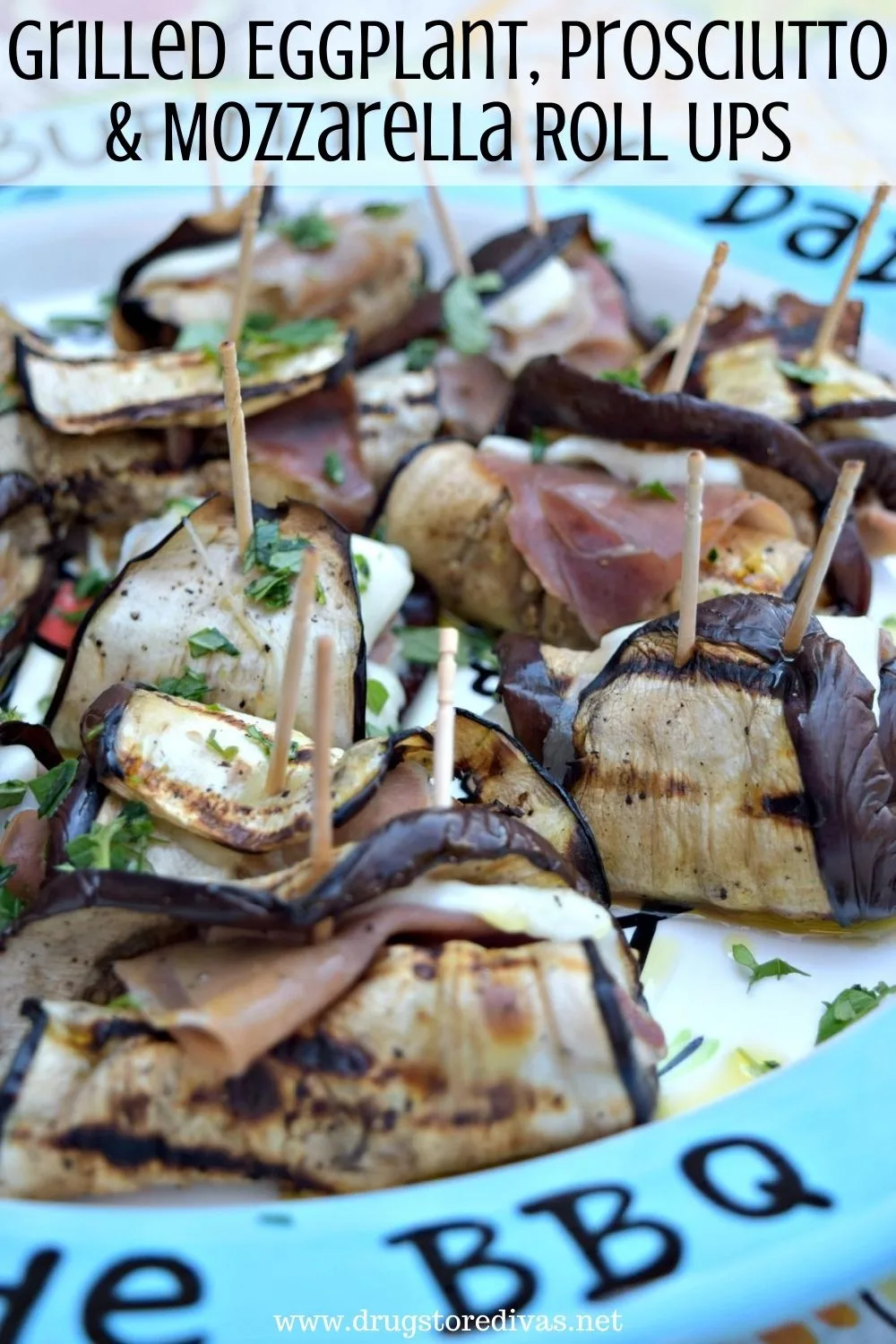 Grilled Eggplant, Prosciutto & Mozzarella Roll Ups
These eggplant, prosciutto, and mozzarella roll ups are such a unique grilling recipe. There's a good chance your guests won't have ever had them before.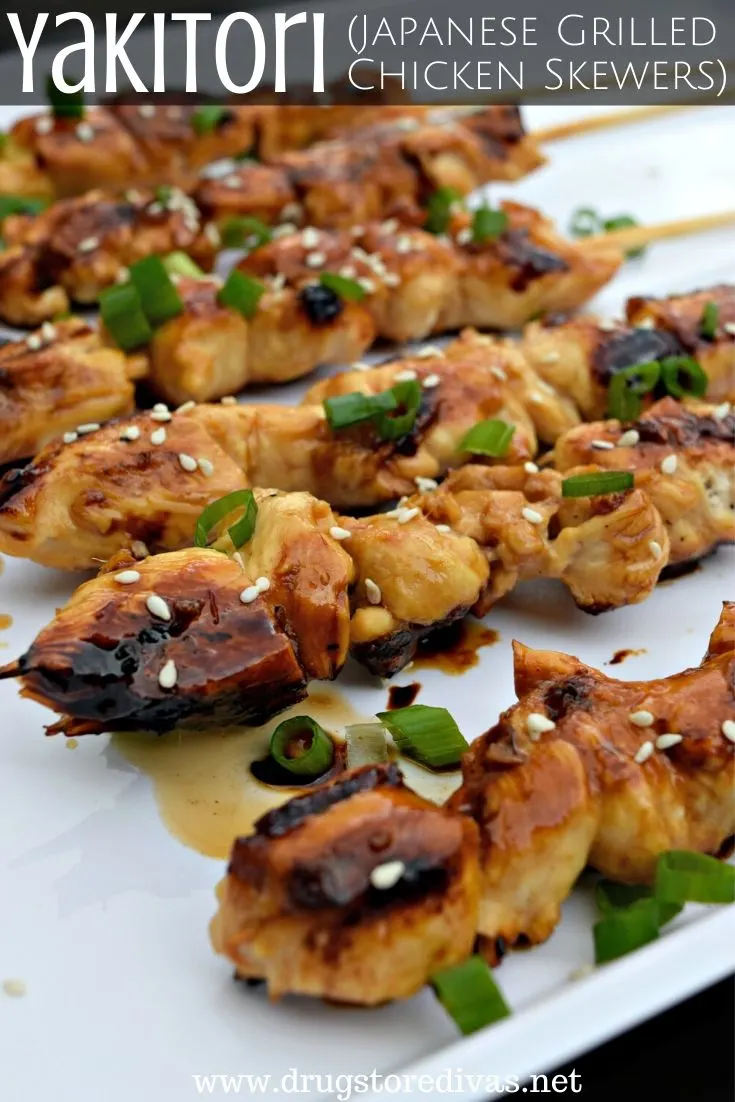 Yakitori (Japanese Grilled Chicken Skewers)
Served as a street food in Japan, Yakitori — which are grilled chicken skewers — are a hit for any barbecue. As they're grilled, they're coated with a really flavorful sauce (that's similar to teriyaki because it also has soy sauce, mirin, and rice vinegar). The main difference is these have brown sugar, which give the skewers their beautiful golden brown color.
We make ours with chicken breast, but you could use chicken thighs if you prefer.
Grilled Chicken Teriyaki Wings
The only way you can go wrong with chicken wings is by not making enough and running out. You can make typical hot wings, but these Grilled Chicken Teriyaki Wings have a ton of flavor and are great for people who don't love spicy food.
Grilled Turkey Burgers With Onions
If you're looking for something a little leaner, these turkey burgers are a great alternative to traditional beef burgers.
Grilled Desserts
Satisfy your sweet tooth with one of these Labor Day desserts. Or, well, the only one on this list. We don't grill desserts very often, as you can see.
Grilled S'mores
S'mores are a great summer dessert. But they can get messy and take a while if you're grilling one at a time. To please a crowd, grill a bunch of s'mores all at once.
For more ideas, check out our list of s'mores recipes.
Purchase Food To Grill Online:
If you don't feel like running to the store to purchase food to grill, you can always use Instacart to have those groceries delivered. Or, you can order some high quality protein from the following stores online:
These items may not arrive in time for your Labor Day barbecue, but you can have them on hand for the next one (since summer doesn't officially end on Monday).
Labor Day Sales:
If you want to get some shopping done on over the long weekend, there are a bunch of sales going on. We collected all the ones we could find in our Labor Day Deals And Freebies post, so be sure to check that out to find the best sales and discount codes.
Which of these grilling recipes are you most excited to make this Labor Day weekend? Let us know in the comments.