If you're shopping for siblings and want their gifts to match, but not be the same, this list of Great Matching Gifts For Siblings is perfect. There are toys, shirts, and more.
For more ideas, check out all of our gift guides.
When I'm shopping for siblings, I try to get them similar gifts so that they don't fight. But I also don't want to get them exactly the same thing because then they'll fight over whose it is.
So, what I do is I start getting gifts that are similar, but not the same. Coordinated gifts, if you will. So two race cars, but one is red and one is blue. That way, they can play together, but if one gets destroyed, they know whose it is.
If you like this idea, you'll love our list of 10+ Great Matching Gifts For Siblings.
We have more gift guides than just this gifts for siblings list. For all of them, check out our holiday gift guide.
10+ Great Matching Gifts For Siblings
Affiliate links are included in this sponsored post and Drugstore Divas may make a small commission if you use them.
Hallmark Itty Bitty Dolls
I absolutely love giving siblings Hallmark Itty Bitty Dolls as gifts when the siblings are really young. The Itty Bittys are really tiny, so they're perfect for small hands. Plus, there are so many of them, from cartoon characters to Noah's ark, so you can find one that your recipient will like.
Even better, you can find two that go together but aren't the same, like Thing 1 and Thing 2 from Dr. Seuss' Cat In The Hat. So they look like they go together, but really, you purchase them separately.
Holiday Poppers
I love giving these Holiday Poppers out as gifts because they're really fun — and because if I give them as gifts, that means I'm not chasing the six soft foam balls around the house. Someone else is.
What's really good about them too is that there are so many different varieties. There are animals and sports and (as you can see above) holiday themes. So you can definitely find ones that fit each sibling's personality.
Walkie Talkies
Walkie Talkies are such a good gift idea for siblings because they're pretty darn impossible to play with alone. So, if the siblings want to play with them, they'll have to play together.
They don't just have to play together though. There are actually lots of games to play with Walkie Talkies. Click that link for a little inspiration. Teach your kids the games, then let them play them together. And, enjoy some coffee and quiet time while they do.
Sibling Shirts
I love coordination, but not really, shirts for siblings. You want ones that go together if they wear them together but also different enough so they can stand on their own. Like no "middle sibling" and "youngest sibling" shirts because that just feels too random without the "oldest sibling" shirt. And if that's in the wash, you don't want to hurry and wash it just to match.
That's why I'm obsessed with these shirts from The Spunky Stork. There are a ton of different options like peanut butter and jelly, which are so cute. But, there are also a lot of standalone ideas that go together, like these Shello and Seas The Day patterns. They match if you see the siblings together, but they're totally unique and can be worn alone.
The shirts are print on demand, which means you can order (almost) every pattern in every size from newborn onesies up to kids XL. So you can definitely fit siblings, no matter what size they are.
Personalized Books
We very often give books as gifts because we just love the idea of kids reading rather than playing with electronics. And personalized books are such good ideas. They literally put the child in the story.
If we're getting a personalized book for one child, of course we have to get a personalized book for the sibling. They can read them together but each have their own story.
We make sure to purchase different books for each kid, but ones that are similar, like two adventure books or two educational books. You don't want one sibling's book to be "cooler" than the other.
The ones above are from Wonderbly. Right now, you can save on them too. Get 25% off one book, 30% off two books, or 35% off three or more books with code PARTYTIME.
Speaking of books, don't forget to check out our list of gifts for young readers for more ideas.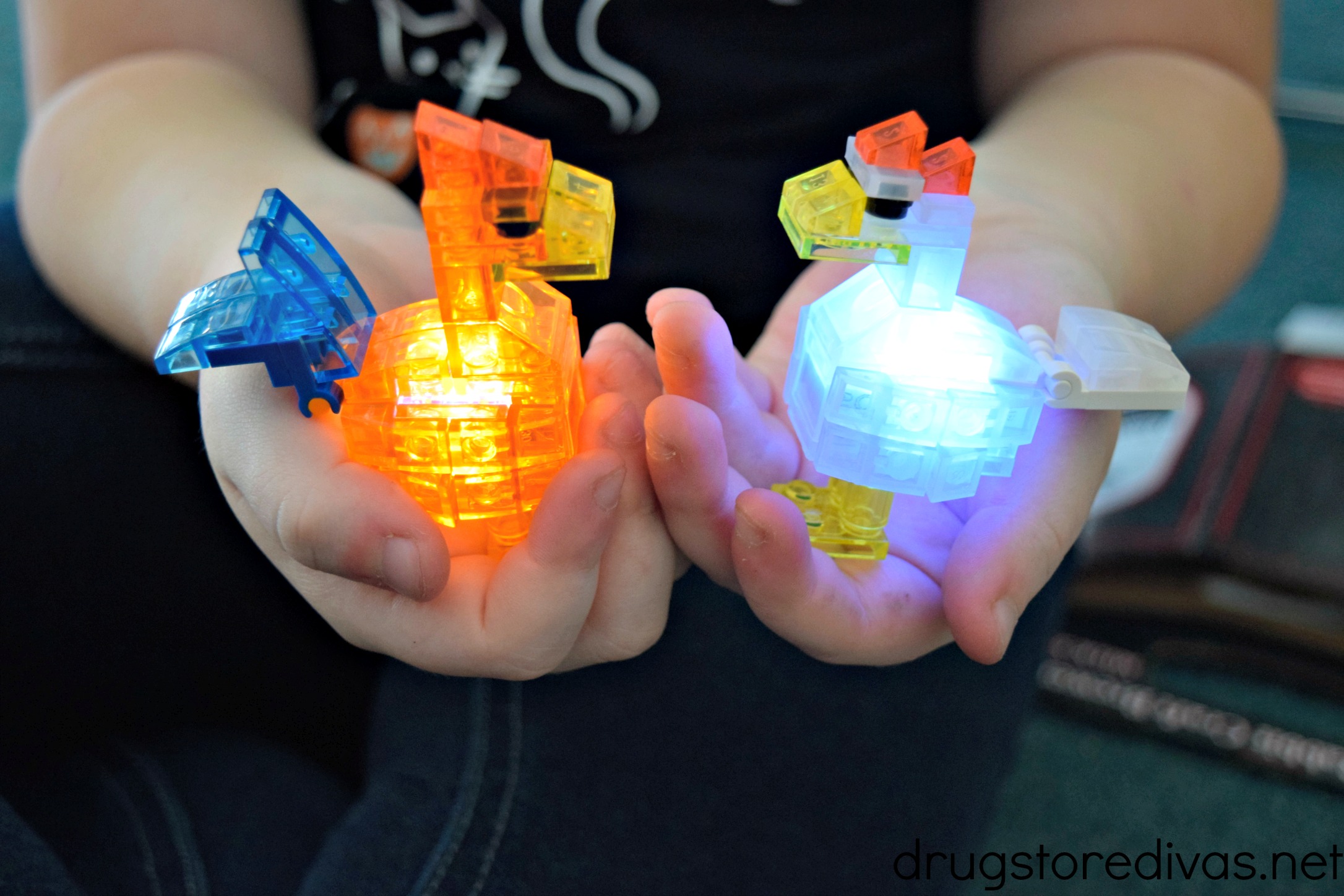 Building Sets
I love giving hands on toys, ones that require looking at the toys rather than looking at a screen. That's why building toys are such a great idea.
You can purchase sets that are age appropriate for each sibling that are different, of course. What's great is that the siblings can both sit together and build their toys. Plus, if one gets stuck on a part, the other sibling can help out. So they'll be playing separately but together at the same time. Which is really nice.
Nerf Blasters
I've given out so many Nerf Blasters as gifts, it's unbelievable. Any time a set of siblings is old enough, that's my gift for the year. I just think it's so much fun for a pair of kids to play with together. It encourages them to run around, get some exercise, and have fun.
Plus, the Nerf darts are really soft, so they don't hurt if you get hit with them (which limits the crying from this past time).
Remote Control Cars
Remote control cars are a really great gift idea, especially for siblings. They'll be able to race each other, which is a great way to keep them occupied.
You can also give them an idea of making a track. One sibling can design it with obstacles and then the other sibling can try and drive and avoid the obstacles. Then, they can switch.
Or, you can set up the initial track and have them race each other around it. Either way, they'll have so much fun playing together.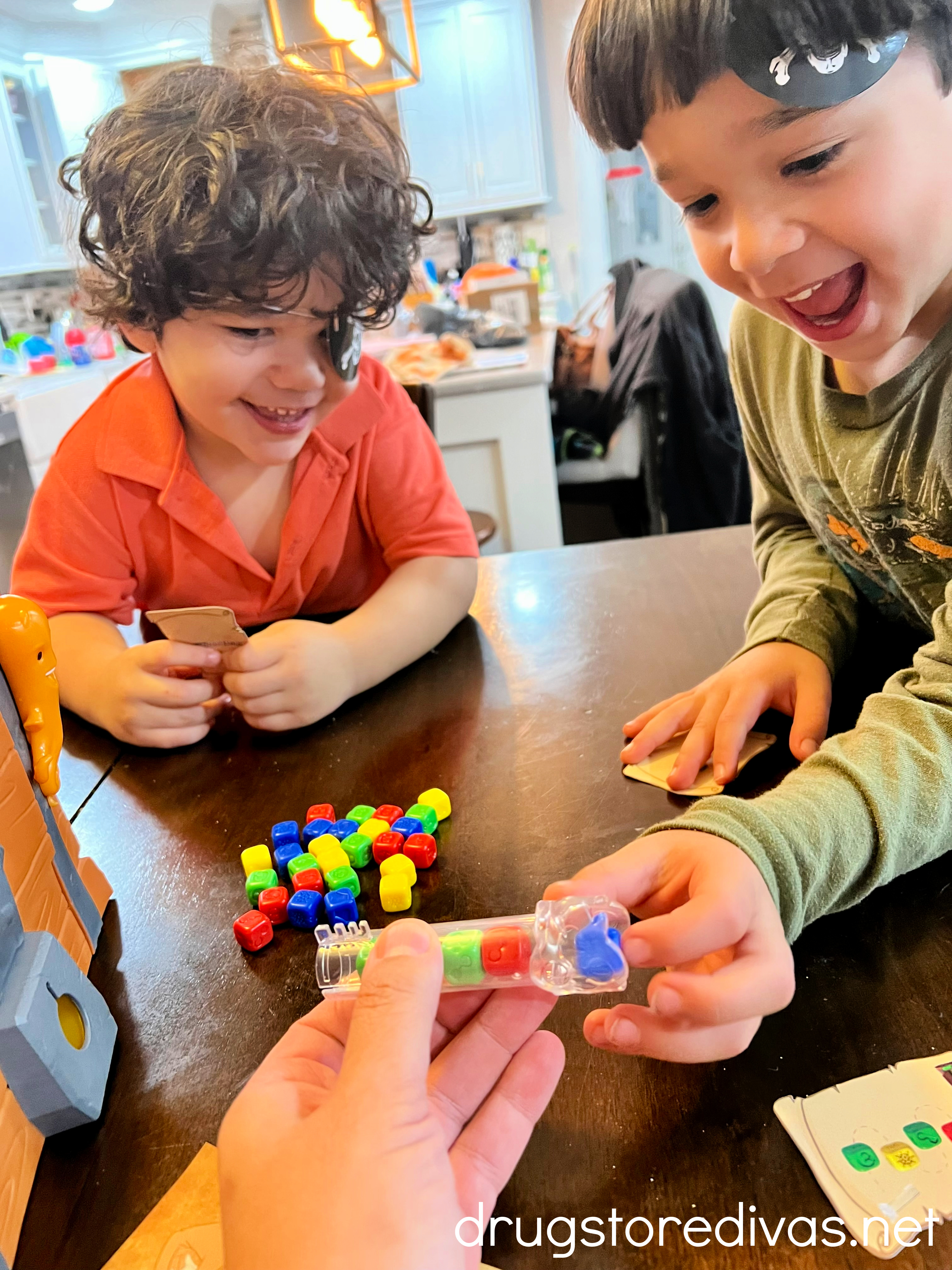 Board Games
Board games usually require more than one player, which is an incredible way for siblings to play together.
What we usually do is buy one game for each sibling rather than making them share. But, we make sure each game requires at least two players. That way, the siblings needs the other sibling to play.
For ideas of what games to get, check out our list of 20 Board Games For Families To Play Together.
Trucks
Any time we give trucks as a gift, they're a huge hit. So of course, I'm going to suggest trucks (or cars, etc.) as a gift for siblings.
What we always do is look for similar trucks in that they're either both manual, both make noise, both operate by pushing a button, etc. But, we make sure if one is a firetruck, the other is an ambulance (or something else that's close but not the same). This way, the siblings can play together in the same fantasy world and won't fight over toys.
Art Supplies
If the siblings love being creative, art supplies are a really great gift. You'll want to buy a set for each sibling. These can be matching paints, brushes, or markers, but then different canvas images. Or just give them blank canvases and let them paint their imagination.
If you can swing it, pick up an easel for both siblings or an easel with two sides. That way, they can paint together without actually painting together.
If you'd father get a kit instead of putting one together, check out our list of 10+ Best Craft Kits For Kids.
Purchase Matching Gifts For Siblings Online:
These are our favorite gifts for siblings, but of course, there are more out there, like the Chalk Of The Town shirts above. For more, check out the following stores below:
Be sure to double check a store's minimum cart total to qualify for free shipping. Also, consider instore or curbside pickup to avoid shipping charges.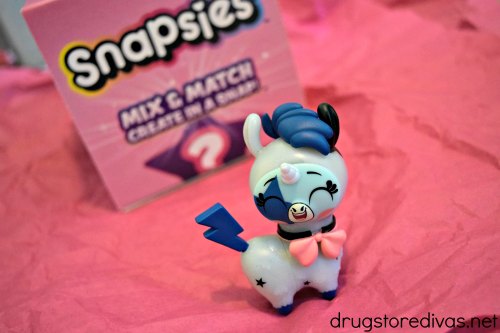 More Gifts For Kids:
If you're still shopping for more items for these siblings, we have a few other posts that can help: our Top Ten Stocking Stuffers For Kids and 10+ Stocking Stuffers For Girls.
And, if you'd rather give experiences rather than tangible gifts, consider tickets to kid-friendly events like Sesame Place, Liberty Science Center, Wild West City, SeaWorld, water parks, zoos, and more. You could also look into passes, like the American Horticultural Society Reciprocal Admissions Program, which allows you entrance into a ton of gardens and other exhibits, so you can go to those places all year round.
Which of these Great Matching Gifts For Siblings is your favorite? Let us know in the comments.