What are you putting in your kid's Christmas stockings this year? This list of the Top 10 Stocking Stuffers For Kids is a big help with ideas like fart whistles, Christmas Mad Libs, and more.
For more help, check out all of our gift guides.
What are you filling your kids' Christmas stockings with? If you're looking for ideas, look no further than this post.
We put together a list of Top Ten Stocking Stuffers For Kids. You can fill the stockings very easily if you just go down the list and order everything on it.
And at this point in the season, I think we all need what's easiest.
Stocking stuffers, while we're talking about them, have a certain set of requirements. The items need to be small enough to actually fit into a stocking and they need to cost less than the actual gifts. So we set those parameters when we put this list together.
This Stocking Stuffers For Kids list is just one of the gift guides we have on Drugstore Divas in hopes of making your shopping life so much easier.
Be sure to check out Drugstore Divas' Holiday Gift Guide for all of our shopping guides.
Top Ten Stocking Stuffers For Kids
Affiliate links are included in this post and Drugstore Divas may make a small commission if you use them.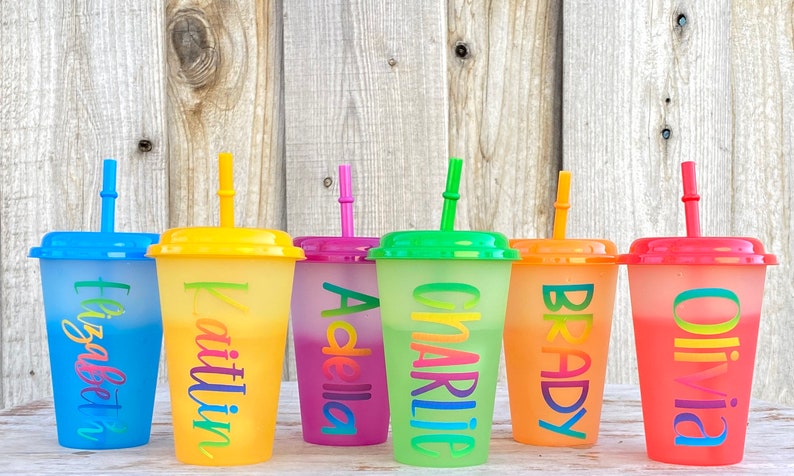 Rainbow Personalized Cold Tone Changing Cups
Reusable cups are so necessary. All the kids I know carry reusable water bottles to and from school (when I was young, we used to just leave cups in the classroom, but I guess you can't do that anymore).
If you want a new cup for school or for home, put one of these Rainbow Personalized Cold Tone Changing Cups in your child's stocking. Your kids will love that they're color changing; you'll love that they're drinking water. Everyone wins.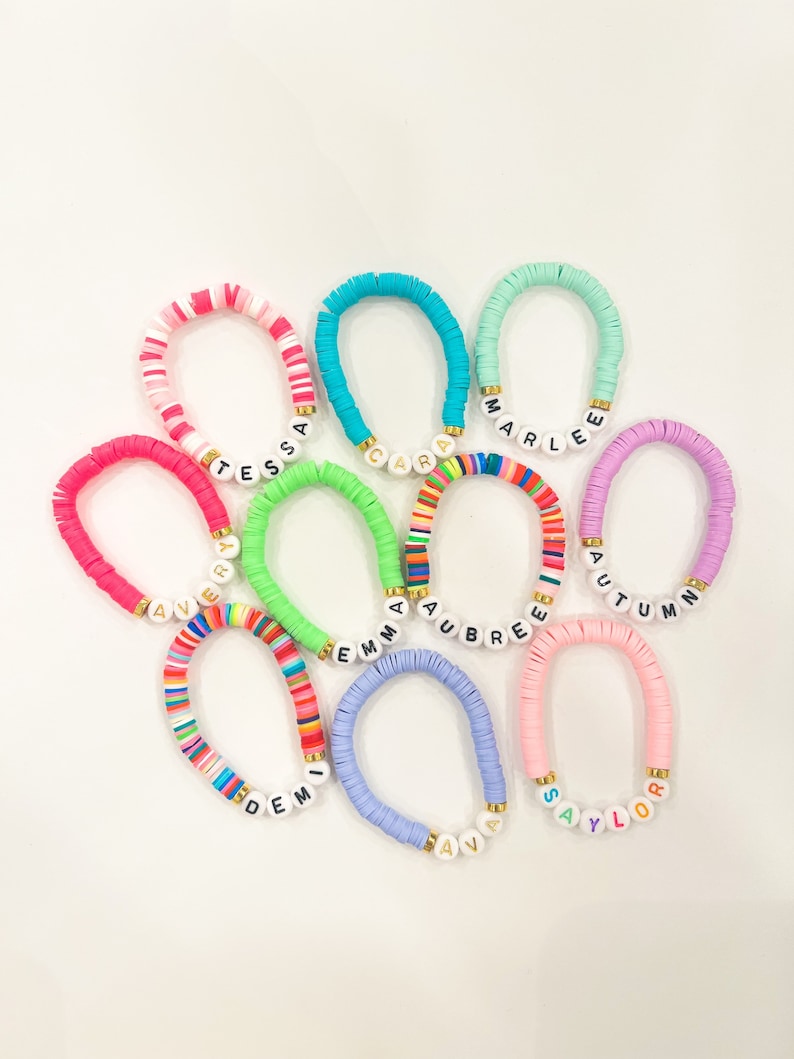 Personalized Kids Bracelets
These Personalized Kids Bracelets remind me so much of the name bracelets for babies from back in the day. That trend is long gone, but you can bring it back with these bracelets.
They're made to fit a child's wrist, but you can order custom sizes and pick from 20 colors.
The Small and Mighty Book of Knock Knock Jokes
When I was a kid, I had a joke book that I just loved. I still remember some of the jokes from it. What I really remember, though, is bringing it on a camping trip and reading the jokes to everyone who would listen.
The memory has stuck with me for decades, so this The Small and Mighty Book of Knock Knock Jokes book is perfect for your kids.
Just be ready to hear knock knock jokes on repeat until New Year's.
The Famous Fart Whistle
I don't know how famous The Famous Fart Whistle actually is, but you'll be pretty famous in your house if you're the parent who gave a fart whistle as a gift.
But remember, you're giving a fart. whistle. to a child.
They're going to play with it and drive you crazy by making fart noises over and over. And you can't get mad because that's on you. Well, I guess it's on Santa, but really, it's on you.
Original Silly Putty
Silly Putty is such a great gift idea. I remember playing with it for hours when I was a little kid, copying the comics and stretching them.
It's such a great gift, and one that doesn't make any noise or have any lights. And those are the kind of gifts that are best, honestly. Ones where kids have to use their imaginations and aren't staring at a screen.
Duncan Imperial Yo Yo
I feel like a Yo Yo requires a skill set that I just never had. No matter how many times we got one as a gift, I could never do it.
I did love the year my brother got an auto return yo yo because that was a much easier way to play.
Fluffy Slime
I don't know when every kid in the world collectively woke up and decided slime was going to be a thing, but here we are.
So definitely add some Fluffy Slime in your kids' stockings (and that means you don't actually have to spend part of winter break making it, so this might be more of a gift for you than for them).
Unicorn Playing Cards
My family plays cards at every single family gathering. It's a fun way to sit around and bond. Invite your kids into the fun with these Unicorn Playing Cards.
They're cute to look at and might help the kids learn card games a little quicker.
Original Slinky
We have a great staircase in our house, and all I thought when we first bought this house was, "Wow, that would be perfect for a Slinky." Instead, it's just been perfect for our friends' kids to slide down head first.
Seriously. So. Many. Of them do it. Why oh why?
Maybe we need an Original Slinky for kids who come visit. And maybe you need to put one in your kids' stocking to save them from sliding down the stairs head first.
Washable Markers
I always have paper and washable markers handy for our friends' kids. I'd rather sit and color with them instead of letting them play on tablets the whole time they visit. So I think washable markets are a perfect stocking stuffer.
Depending on how old your kids are, you could buy smaller packs with big markers or bigger packs with smaller markers. Don't forget some drawing paper too.
Disney Princess Sofia the First Jump Rope
It's usually really nice here this time of year, like take walks outside without jackets weather. This year is cold, though. But, it'll warm back up to jump rope weather soon. So definitely grab this Disney Princess Sofia the First Jump Rope for a stocking stuffer.
Now, of course, if your kids aren't into Princess Sofia, you can buy any character or just a plain jump rope. I just thought this one was cute.
Christmas Fun Mad Libs
If your kids are a little bit older and know their parts of speech, these Christmas Fun Mad Libs are perfect. They can be a family activity and definitely can be hilarious.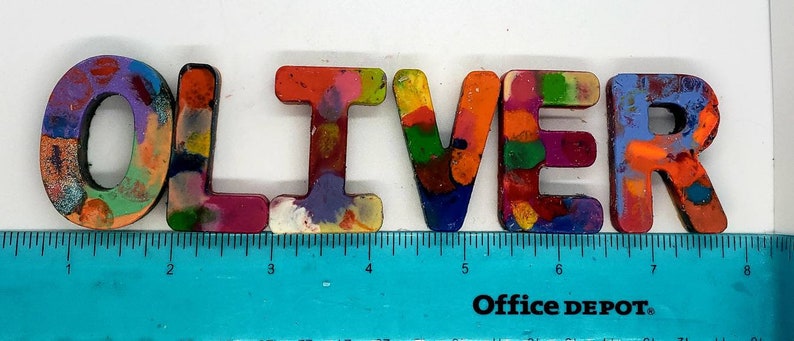 Purchase Stocking Stuffers Online:
Of course, these aren't the only stocking stuffers for kids out there. Just our favorites. We had to leave some off, like the Personalized Crayons above.
So, you can check out the store's below for more ideas:
Be sure to check a store's minimum cart total to qualify for free shipping. And consider instore or curbside pickup, if you have time, to avoid paying shipping charges.
More Stocking Stuffer Ideas:
If you're looking for more stocking stuffer ideas, we have a few posts that can help you out. Check out our Top 10+ Stocking Stuffers For Women, 5 Clothing Items For Your Husband's Stocking, 10+ Fun Stocking Stuffers For Men, and our 10+ Stocking Stuffers For Girls lists.
Which of these Top Ten Stocking Stuffers For Kids is your favorite? Let us know in the comments.