Crafting is fun for kids — and easy for parents when everything comes in one box. Get inspired and grab one of the 10+ Best Craft Kits For Kids.
For more ideas of what to buy kids and adults, check out all of our gift guides.
It's the end of summer vacation, days are getting shorter, and we're all looking for things to do inside.
As an adult, I do a lot of crafts. Every Sunday is basically craft day here. Well, craft and bake bread for the week.
My friend Michelle has been reviewing a bunch of kids craft kits for us, so I figured I would combine those craft kits, plus a few others, to make this round up. Pick up one or all ten and entertain your kids all year long.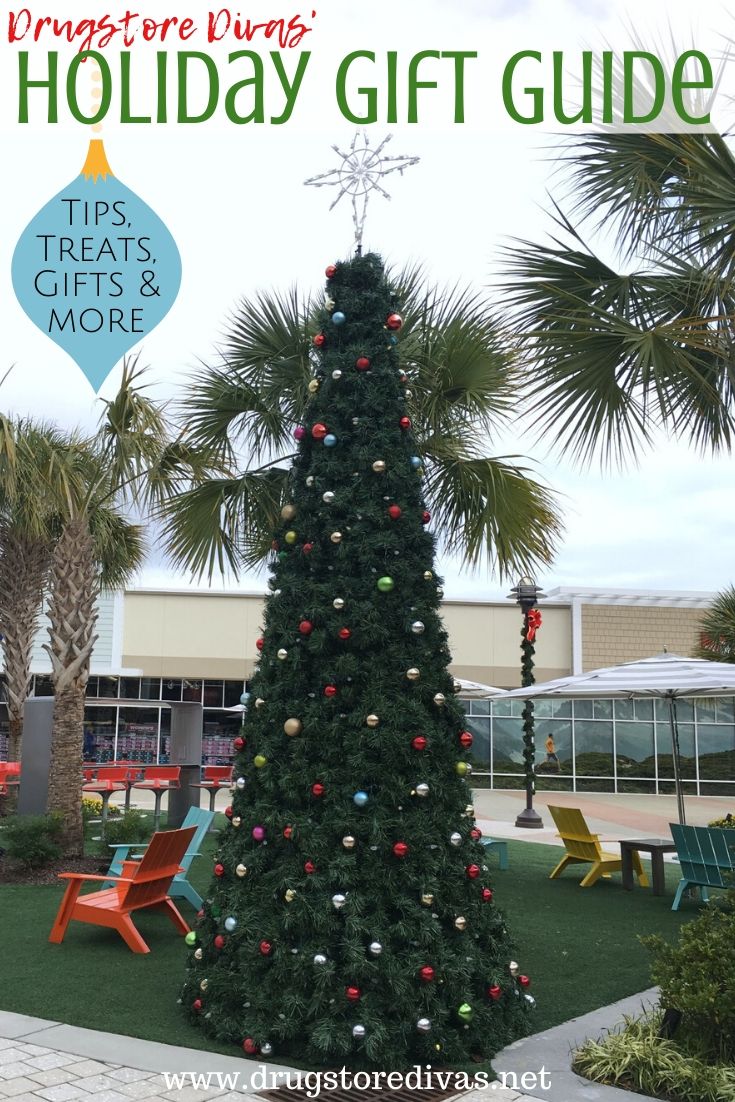 If you found this list because you're looking for gift ideas for kids, we have some other shopping lists that can help you out too.
Check out all of our Holiday Gift Guides for more inspiration.
10+ Best Craft Kits For Kids
Affiliate links are included in this post and Drugstore Divas may make a small commission if you use them.
Annie's Creative Girls Club
Annie's Creative Girls Club is fantastic subscription service, geared towards girls. Each month, a new craft kit will come in the mail. There are so many different crafts, from scrapbooking to beading to soap-making. What's great about subscribing for a monthly craft kits for kids delivery is that the service will make sure to send a different kit every month. It's not like buying a kit online where you only have the option of rebuying the same art supplies over and over.
Each kit in the Annie's Creative Girls Club is kid-friendly and easy to do, which means your daughter can make the crafts on her own with little (or no) supervision.
What's great is it's a no obligation subscription box, so you can cancel at any time. For now, you can get 50% off your first box with the code JOIN50!
Annie's Young Woodworkers Club
If Pete and I had a kid, we would definitely subscribe to Annie's Young Woodworkers Club for our kid. Each month, a kit with instructions, pre-cut wood pieces with pre-drilled nail holes comes in the mail. Then, your child can put together his or her own wood projects.
The first three kits in the subscription come with various high-quality tools so kids can build their own tool kits. How cute is that?
Then, when you are working on home projects, your kids can build their with their kit. I love it. For now, you can get 50% off your first box with the code JOIN50!
Dinomazing Egg Decorator
From Michelle's full review:
The Dinamazing Egg Decorator comes with: a Dinomazing decorator, six non-toxic markers, and two dinosaur eggs. The dinosaur eggs have non-sticky slime and a mystery dinosaur inside.
The two dinosaur eggs were wrapped in plastic, so I helped them remove that and installed the batteries. My 2 year old went first. He put the egg in the decorator, chose his markers, and turned the machine on. Next went my oldest with his egg and colors.
They both excitedly popped open the colored eggs to find pieces of dinosaur mixed in slime. The pieces are easily separated from the slime. They took a few minutes to put their mystery dinosaurs together and then played with the slime! I love the nonstick slime!
Melissa & Doug Stained Glass Made Easy Kit
For Christmas last year, we got Pete's nephew the Melissa & Doug Stained Glass Made Easy Kit. He absolutely loved it.
The kit comes with stickers that you affix onto the frame to create the stained glass effect. So you don't have to worry about paint or markers getting all over the place.
Pete's nephew was 5 at the time, and the kit is made for ages 5+. He was able to do it with minimal supervision, so don't hesitate if your kid is on the younger side. Plus, you can never go wrong with Melissa and Doug craft kits. Every Melissa & Doug product I've bought has been such high quality.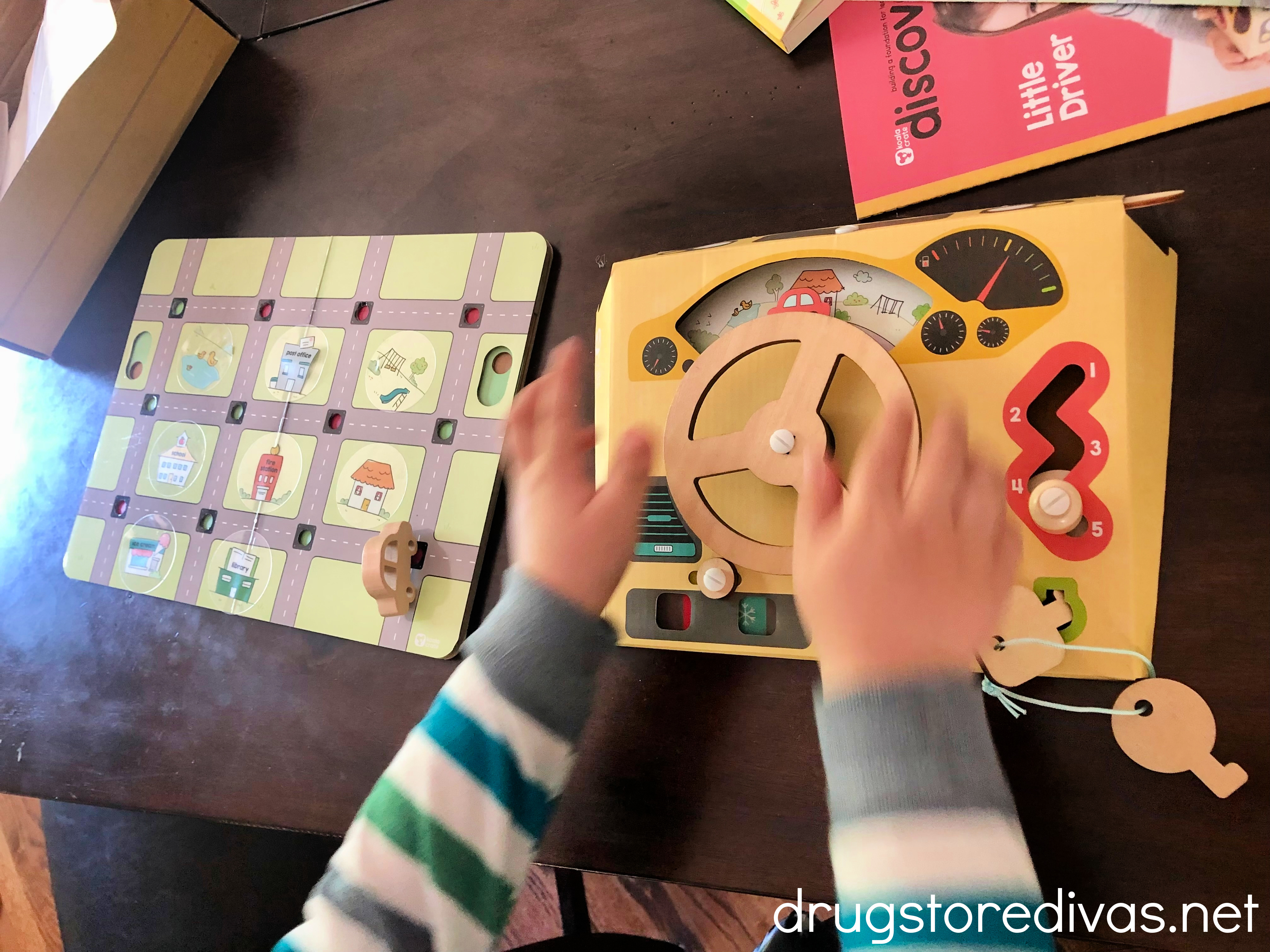 KiwiCo's Crates
I absolutely love KiwiCo's crates. It's a craft kit subscription service where you get a new box in the mail every month. The box is filled with everything you need for that month's craft.
Sounds familiar, right? Well, the difference with KiwiCo is that there are eight boxes. The youngest is Panda Crate, which is an explore and discover box for kids ages 0 to 24 months. The most popular is Kiwi Craft, a STEM box for kids ages 5 to 8. And it goes up to the Eurika Crate and Maker Crate, which are designated for ages 14 to 104.
The boxes are filled with hands on projects that are creative and age appropriate.
Right now, you can save $15 with the code SCHOOL.
Klutz Sew Mini Animals Sewing & Craft Kit
Right now, everyone is sewing masks. At least, that's how it seems. You're not going to set up a sweatshop in your basement and have your kids sewing masks until you run out of elastic. But your kid might want to sew alongside you.
So the Klutz Sew Mini Animals Sewing & Craft Kit is perfect. No sewing experience is required, which makes it a perfect first sewing experience. There are 48 pages of instructions and more than a dozen animals to sew.
Actually, if you like crafts, Klutz's Amazon page has a ton of other kits too. There's a make your own tiny camper kit, a make your own gem stickers kit, a paper flowers kit, and more.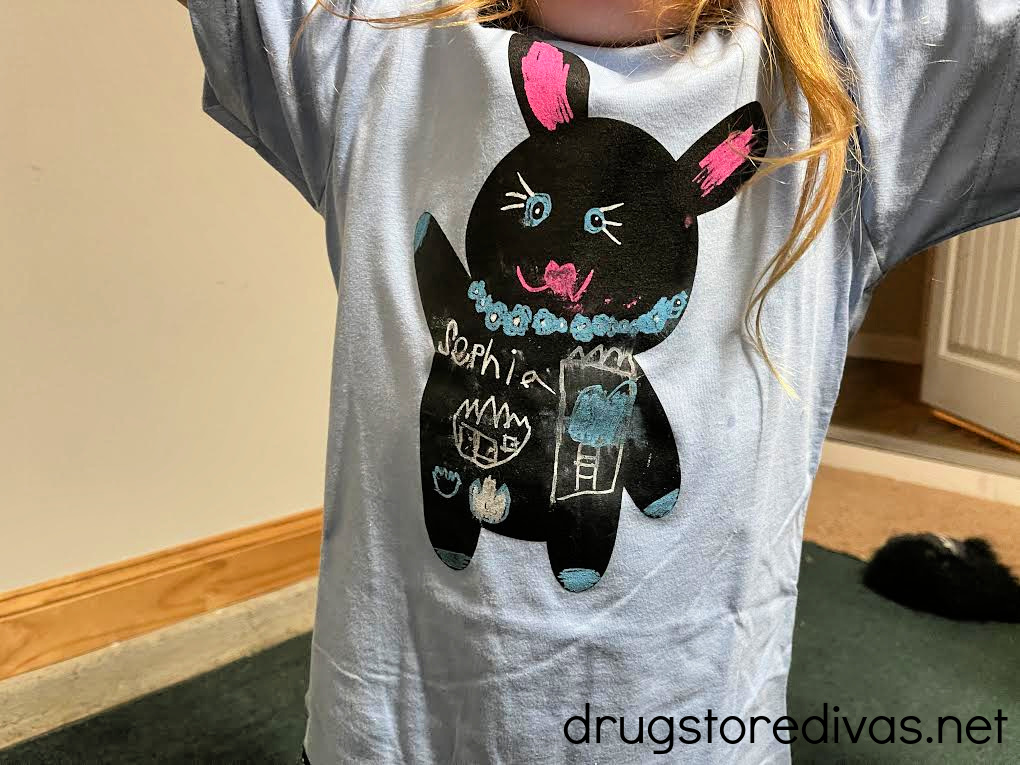 Chalk Of The Town Shirts
Here's an excerpt from Michelle's full review:
Once we opened the package (with the Chalk Of The Town Shirts), my 11 year old's eyes lit up. He read the instructions and could not wait to start. My 2 year old was thrilled that I was letting him draw … on a shirt!
You draw on the chalkboard portion of the shirt, then let it dry. Once the markers are dry, you can wear the shirt without it wearing off.
The T-shirt's are machine washable. So when you want a new design, just wash the chalkboard portion with water. If the shirt is dirty or sweaty, you can toss in the washing machine, and it will come out clean. And then you can draw a new design.
Readaeer Round Knitting Looms Set
When Pete worked in the school district still, the classroom had a Readaeer Round Knitting Looms Set and the kids loved it. They would spend their indoor recess time knitting hats and scarves on the loom.
Actually, Pete enjoyed it so much, he bought an extra kit and used it at home.
You will need to buy additional yarn for the kit, but the more yarn you buy, the more time your kids can spend playing with this. So everyone wins.
Kid Made Modern Arts and Crafts Library Set
If I was a kid right now, I would absolutely want the Kid Made Modern Arts And Crafts Library Kit. Heck, I'm an adult right now and I'm considering buying it for myself.
The Kid Made Modern Arts And Crafts Library Kit comes with 1,000 pieces ranging from pipe cleaners to wooden spools, googly eyes to pom poms. The kit gives you ideas of things you can create on the back of the box, or your kids can just use their imagination.
Every craft item has its own spot, and the set itself closes like a briefcase. So it's easy to travel with, but more importantly, it's easy to clean up and store.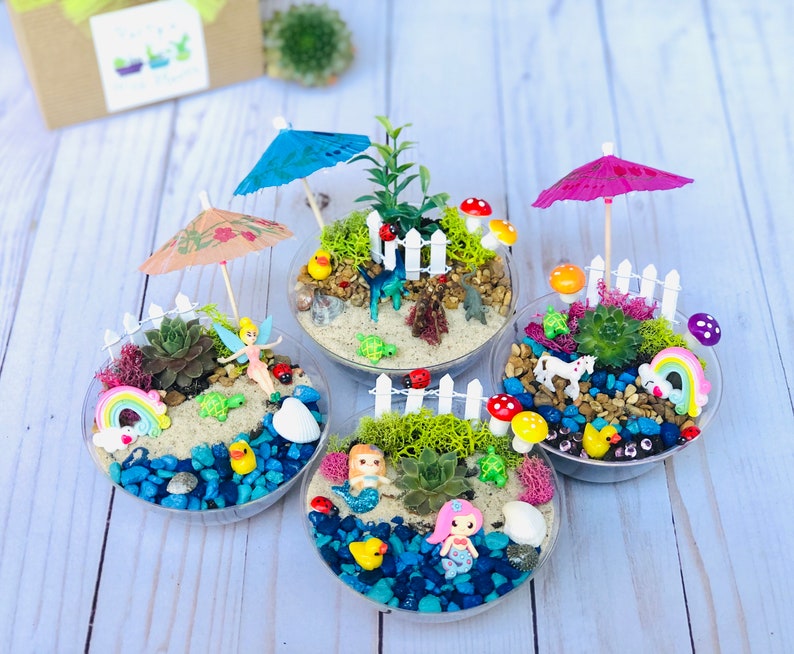 Purchase Kids Craft Kits Online:
Of course, these aren't all the kids craft kits out there. We had to skip some, like the Mini Fairy Garden Kits above.
For more options, check out the following sites online:
Don't forget to check a store's minimum cart total to qualify for free shipping. Also consider instore or curbside pickup to save on shipping charges.
Which of these kids craft kits caught your eye?