When you're planning your next vacation, be sure to read this How To Travel On A Budget first to help you save on that trip.
For more help with that vacation, check out all our travel posts.
Everyone loves going on vacation. It's nice to get away, explore a new city, learn the culture of a new area, and just sleep in a different bed for a while. We love taking trips as much as anyone else, but we figured out how to travel on a budget.
I'm not saying you have to play a cheap vacation. You don't have to pinch every penny and eat off the dollar menu every night. But, if you're conscious in your planning and spending, vacations are a reasonable cost.
And if they are, that means you can take more of them and stretch your vacation budget further.
Plus, I always say you need a budget. Even with wedding planning, you need a budget. Your budget can get $100 for your vacation or it can be $1,000 for your vacation. Set your budget, then stick to your budget with our tips.
How To Travel On A Budget
I tried to organize this list into sections that made sense. So there's general travel tips, road trip tips (because, when the price of gas is low, road trips are budget-friendly), and then tips for saving at attractions.
As we add more budget-travel tips to Drugstore Divas, we'll be updating this list. So be sure to bookmark this page and check it out often.
Budget-Friendly Travel Tips
Figuring out the parking situation ahead of time, and planning your meals before you go on your trip, are just two of the ten money-saving tips in this post.
Keeping these tips in mind when you're planning and packing end up being a huge help for when you're actually on your trip.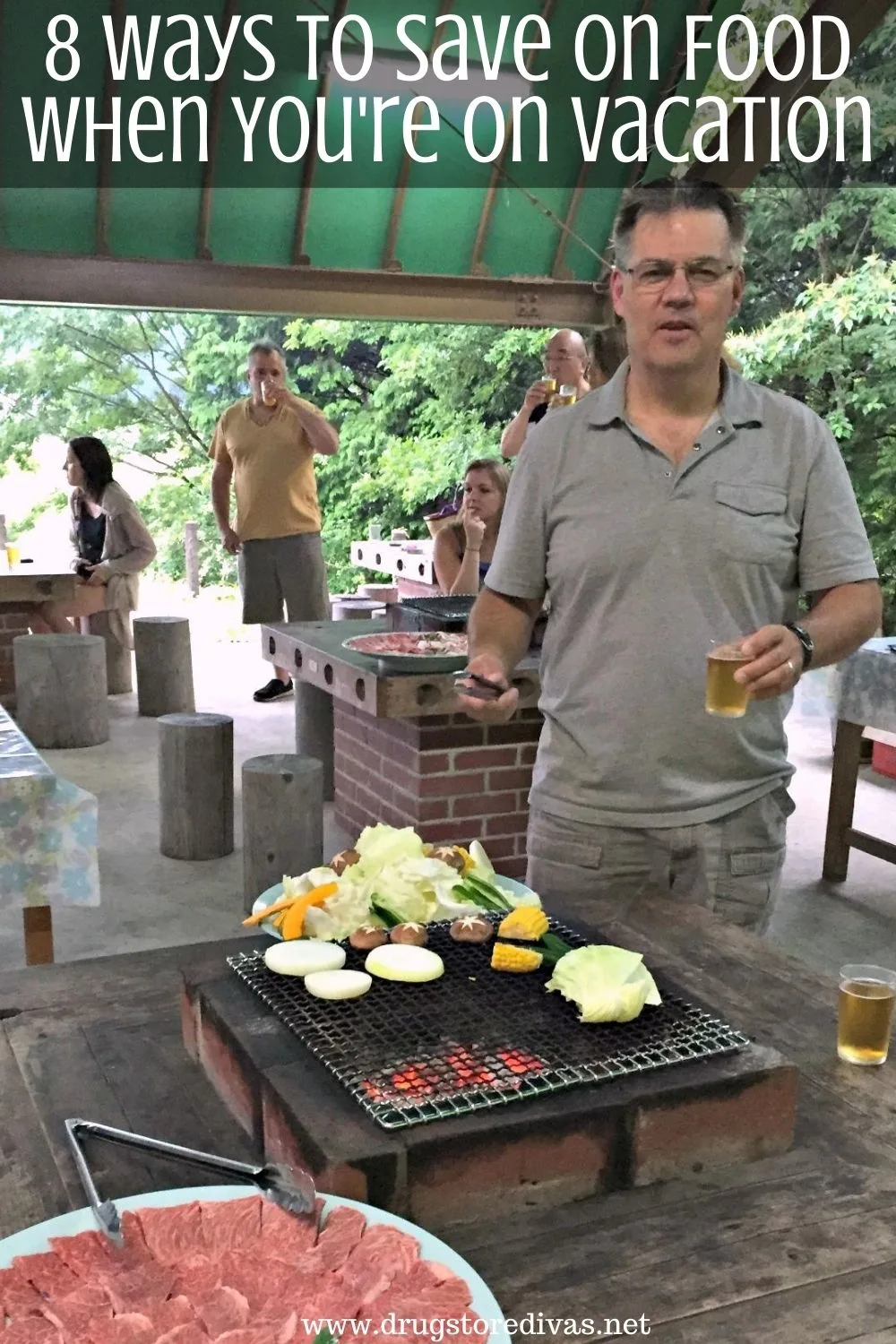 If you don't book a hotel room with a kitchen, food can get super expensive when you're eating every meal out. And, when you're on vacation, you do want to eat out, try new restaurants in the city you're vacationing in, and not spend your time cooking.
So, check out this tips before you're on your trip, and save money on food when you're there.
Booking a hotel with a continental breakfast is one of the best ways to save money on food when you're on vacation. If it's included, you don't have to worry about spending any extra money on breakfast. And that means you can put it towards dessert or a drink when you're out.
When I'm booking a hotel, I make sure to look for a few amenities, like complementary continental breakfast and hotel happy hours. We stayed at a hotel in Washington, DC with the latter, and it was great that guests were offered complementary glasses of wine for an hour. That definitely saved us a couple dollars.
Road Trip Tips
I love snacking when I'm on a road trip. I'll snack in the car and then when we get to our road trip destination. When you're on a road trip, if you want a treat, you definitely don't want to keep stopping to get (overpriced) snacks.
Find out how to save on snacks, so your road trip is more enjoyable.
When you're taking a road trip, the most expensive part of is it the gas. Filling up at the pump can get super expensive. But it doesn't have to.
We have a bunch of tips about how to save on gas on your next trip. Some are general saving tips and some are tied to specific gas stations.
Saving At Attractions
Disney isn't known to being the most frugal destination, but it's definitely somewhere most tourists trek to at least once. If you're heading to Disneyland in California, this post will help you figure out how to save (at least a little bit) when you're there.
The SeaWorld All Day Dining plan is an incredible way to save money. The cost of the dining plan is just about the price of one meal at SeaWorld. But, with All Day Dining, you can eat one entrée, snack, and dessert per hour, every hour, for the entire time you're at SeaWorld. That's an amazing savings.
If you're planning a trip to Las Vegas, Nevada you want to start playing the MyVegas Slots App before you go. You can play free slot games and win points that you can exchange for things like free hotel rooms, show tickets, buffets, and more. There are even rewards for free play at the casino, so that's a great way to save some money on gambling (and who knew you could even do that).
Fayetteville, North Carolina is one of our favorite places to visit. It's a short drive from us, is rich in military history, and has a ton of things to do. And many of those things to do in Fayetteville are free.
There is a trio of museums — Museum of the Cape Fear, U.S. Army Airborne & Special Operations Museum, and Fayetteville Area Transport & Local History Museum — that are all free to the public. Looking for free activities is a great way to save money on your vacation.
We live in Wilmington, North Carolina, so we always have our fingers on the pulse of what's going on in town. We would love to do everything always, but that gets expensive. So we look for a lot of free activities in town.
One of our top free things to do in Wilmington is The New Hanover County Arboretum, which is a free botanical garden. It's a beautiful way to spend a nice afternoon.
There are so many free things to do in Washington, DC thanks to our tax dollars hard at work. Between museums, art galleries, and the Smithsonian Zoo, there's almost too many free things to do. All those free activities are a great way to make sure your vacation stays on budget.
Sure, you have to pay for food and lodging, but all your entertainment will cost you nothing.
Which of these How To Travel On A Budget tips is most helpful to you? Be sure to let us know in the comments.