Gas is so expensive right now, but that doesn't mean you can't travel. You just have to be creative. Find out How To Save On Gas On Your Next Road Trip here.
For more tips to help you plan your vacation, check out all of our travel posts.
Every time I drive by the gas station and look at how much the price has risen since the last time I passed by, I say I'm walking everywhere from now on.
For me, that's impossible because the only place within walking distance of my house in my parents' house. And for you, that's probably impossible too because of summer vacation and road trips coming up.
So, we can't talk a "walk trip" instead of a road trip. But what we can do is save on gas. It involves a little bit of creativity and planning, but honestly, any sort of saving does.
How To Save On Gas On Your Next Road Trip
Affiliate links are included in this post and Drugstore Divas may make a small commission if you use them.
Check your tire pressure
Before you leave for your trip, check your tire pressure. You can easily do this at home with a tire pressure gauge. Different gauges can read a little differently, so you should have one designated tire pressure gauge for each of your cars.
There should be a sticker in your car (mine is visible when you open the driver's side door) that gives you a recommended tire pressure. Check your pressure and make sure that it's within that range.
If your tire is over or underinflated, it'll affect your miles per gallon. And that will affect how often you have to fill up and how much gas you need when you do get to the gas station.
Don't overpack the car
When you're going on vacation, you want to be prepared for everything. So you pack clothes for warm weather and cold weather, way too many pairs of shoes, and lots of bathing suits. And if you have kids, you end up throwing half the toy chest in the trunk, just in case.
But driving with that much in the car isn't a good idea.
Weighing down your car reduces the miles per gallon that a car can get. And that ends up being more gas that you need to buy and more money you're spending at the pump.
And, when you're leaving extra items at home, that includes what's usually in your car too. If you work a job where you always have tools in the back, or you're like Pete and have all your farmer's market supplies in the car all season long, leave those at home before your road trip.
Don't speed
We all want to get where we're going, especially when we're on a long road trip. The temptation to speed is there. But, if you think about how speeding is affecting your gas bill, you might reconsider.
I don't know the mechanics behind it (you can read more here, though) but the faster you drive, the more fuel your car consumes. If you slow down, you'll use less gas. Which means you'll need to fill up less. So you'll save.
Now, of course, be mindful of the speed limit on the road. You don't want to travel so slowly that you're traveling at an unsafe speed or under the minimum speed for the road.
Use cruise control
If your road trip is taking you on a highway, cruise control will be your best friend. Set it and forget it, as they say.
But actually, that will help immensely with your gas.
Since you're not accelerating and decelerating to maintain your speed, your car doesn't have to burn extra fuel accelerating. So overall, you're using less gas, which means buying less in the long run.
Don't overfill at the pump
We've all done it: been at the gas station, the pump stops, and we add a couple extra drops to get to an even dollar amount. Stop adding those extra drops. When the pump stops, you stop.
See, those extra drops don't make it into your gas tank. They either sit in the gas pump or fall on the ground. Either way, they don't get into your car. But that extra money gets added to your total. So quit doing that once and for all.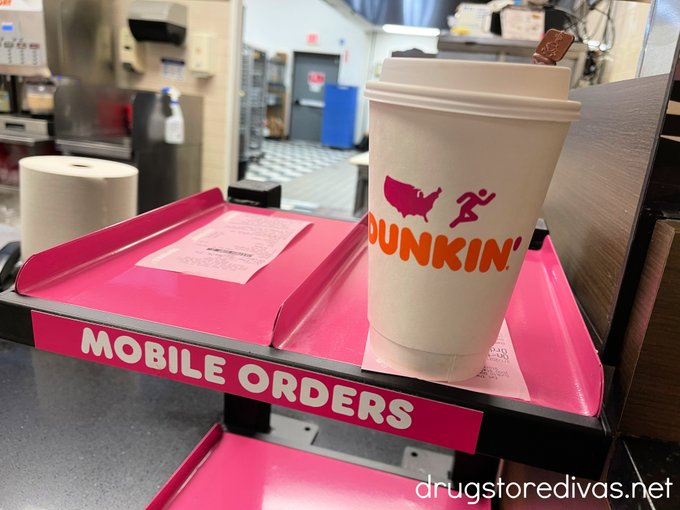 Don't idle
If you're stopping for food on a road trip and you decide to go through a drive through, don't. Get out of the car and walk inside. That's a good excuse to stretch your legs, but it also means you're turning off your car and saving gas, not wasting gas on the car sitting there idling.
If you don't want to talk to people, you can always mobile order and walk inside or sit in a curbside pickup spot and have your food brought out to you. Just, when you're in curbside pickup, remember to turn off your car. Leaving the AC running while you wait defeats the purpose.
Use the Upside App (formerly GetUpside)
Anytime I'm getting gas, either in general or on a road trip, I always use the Upside app. It's an app that offers you cash back for purchasing gas at specific gas stations.
The gas station we usually go to doesn't participate, but the station across the street does. So guess where I go?
The amount back varieties per gas station, but you're able to see that when you open the app so you can choose which you want to go to based on the price after cash back. The Upside app also offers a lot of bonus offers. Like right now, if you enter the promo code 7CENTBONUS, you'll get an extra 7 cents back per gallon on your next purchase.
It may not sound like a lot, but it definitely adds up and brings the price per gallon down quite a bit.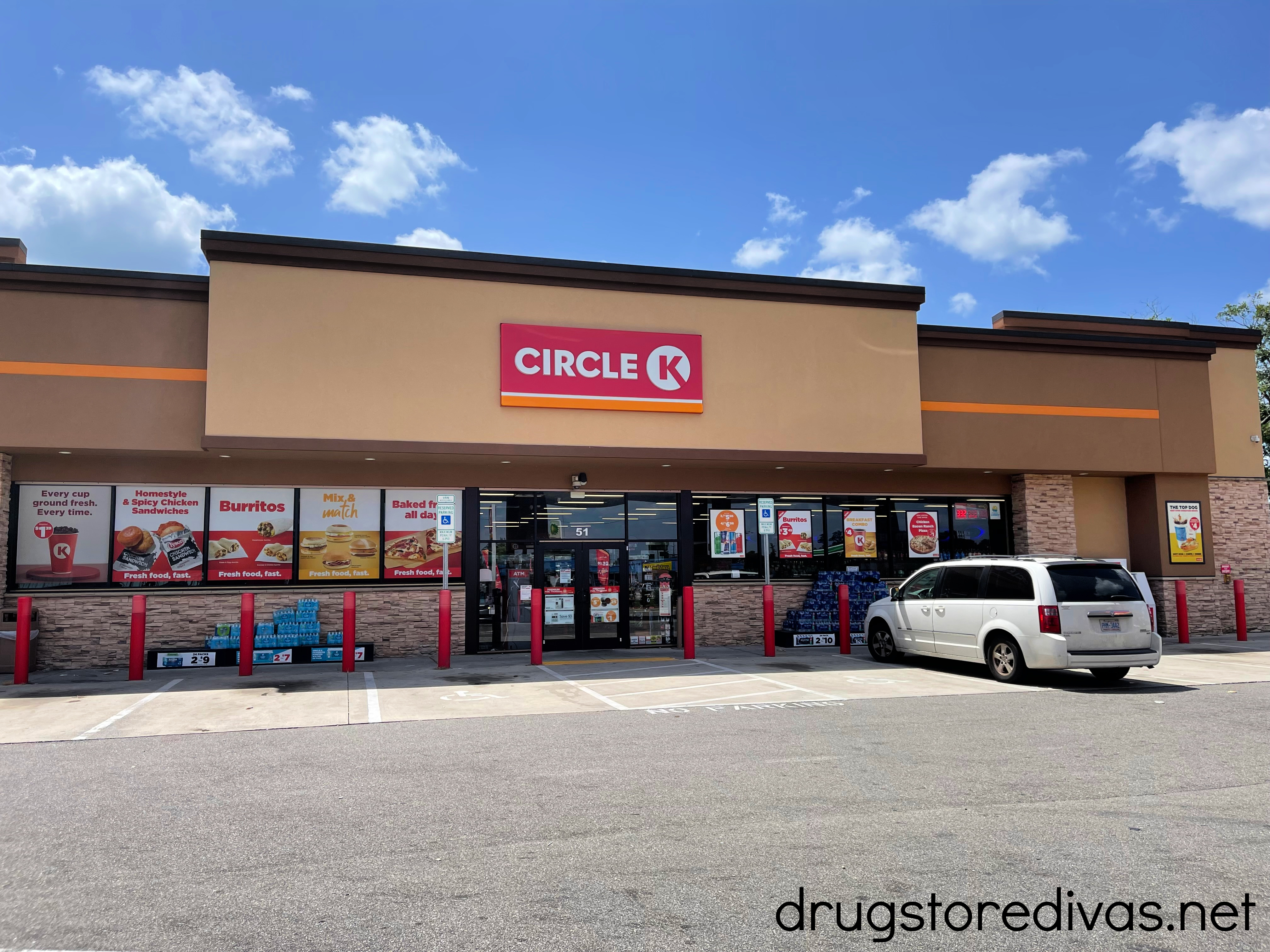 Sign Up For Circle K Easy Rewards
If you have a Circle K near you, it's worth your while to join the Circle K Easy Rewards program. It's a free loyalty program that gives you 10 cents off per gallon of gas when you use your registered credit card.
Even better, you'll get an additional 20 cents off per gallon for the first 100 gallons after you join (or the first two months, whichever comes first). You pay regularly and then you'll see the discount back on your bank account statement.
You'll also earn 20 points per dollar when you're shopping in the store (on snacks, food, and non-alcoholic beverages). When you earn 2,000 points, you'll get a credit for $2 off. That doesn't help on gas, of course, but it's good for brand loyalty.
Plus, Circle K often has an Instant Win Game at win.circlek.com. It has been going on nearly year-round for years now. The only down time is the five days between new games. One of the prizes is money off per gallon — up to 30 cents per gallon. When I win that prize, I make sure to fill up one of our cars.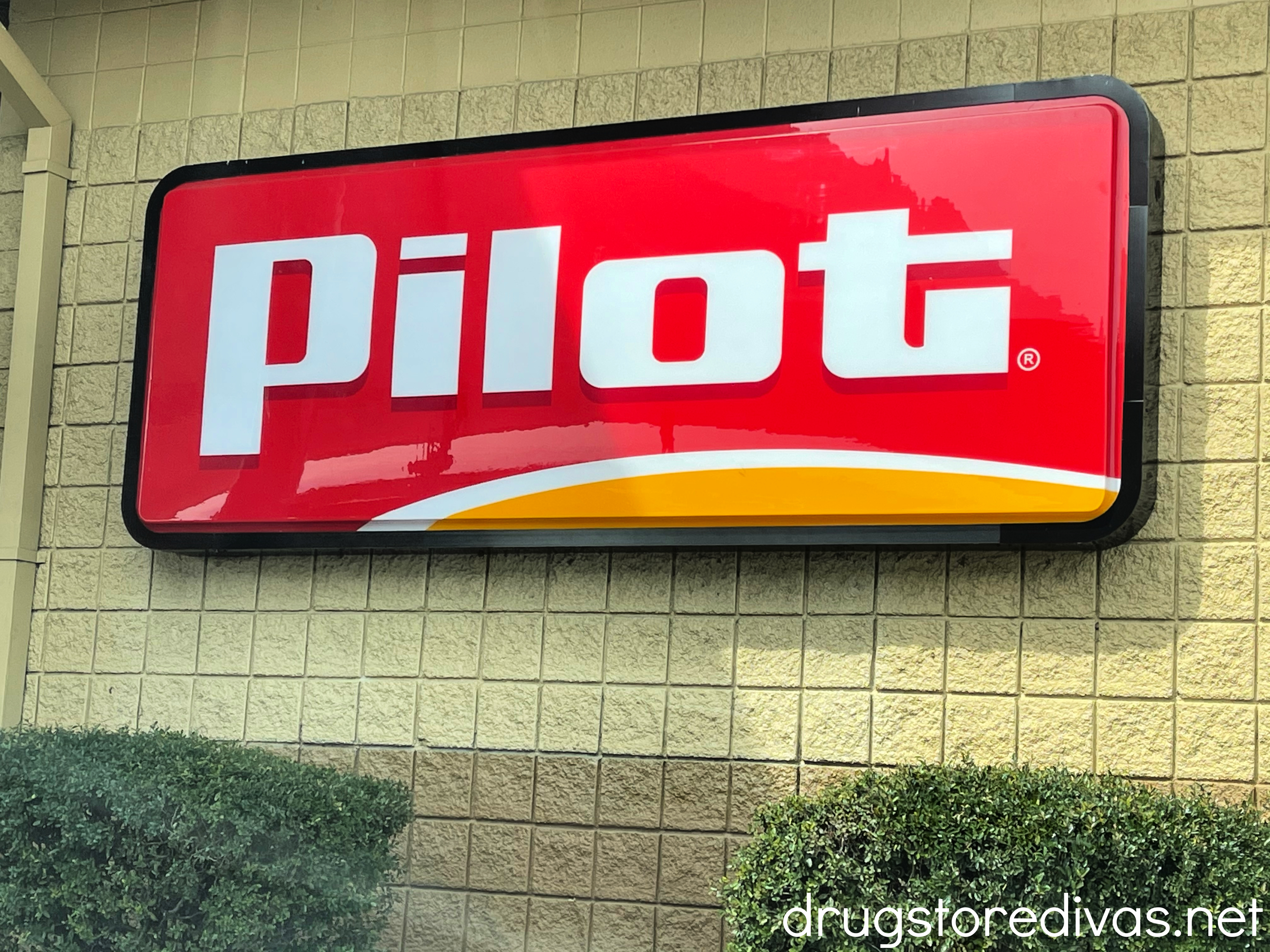 Look for a Pilot or Flying J
If you live near a Pilot or Flying J gas station (they're sister stores), or if you're traveling (because they're everywhere), definitely sign up for the stations' myRewards Plus program and app. You'll get a loyalty card (the app also has a barcode you can scan) that will get you 3 cents off per gallon.
There are also bonus offers too. Like for the month of June, for example, rewards members earn up to 5 points per gallon. Points can be exchanged for free drinks, snacks, merchandise, and more.
More Money Saving Road Trip Tips:
We are huge fans of saving money when we're on road trips. Yes, we're even frugal on vacation. Check out our other money saving road trip tips below:
Which of these How To Save On Gas On Your Next Road Trip is most helpful to you? Let us know in the comments.