There are a few things I check for when booking a hotel. The first is free WiFi. I often have to work from any hotel where we are, so WiFi is important. The second is a free breakfast. There are so many ways to save on vacations with a hotel's complementary breakfast.
I know, you're thinking the only way to save is by eating breakfast at the hotel.
But oh no. There are more ways.
Honestly, even on vacation, I'm frugal. I want to save as much as I can. And I'm sure you are too.
If you can save on breakfast, you can spend on other things, like dessert at night or that souvenir that caught your eye.
3 Ways To Save On Vacations With A Hotel's Complementary Breakfast
1. You can save money on meals
Before you book the hotel, look at the amenities. Hotels with a complementary breakfast will list that under its amenities.
If you think about it, breakfast for two at a diner is about $20. So even if the hotel you book is $5 a night more than another hotel without breakfast, it's worth it. You'll be saving $15 a day.
When we were booking our hotel in San Antonio, I paid an extra $9 a day for vouchers for breakfast at the hotel. I figured even if we just got a nice cup of coffee in the hotel before starting our day, that was worth it.
Well, it turns out that the breakfast vouchers were actually good for a coffee and full, hot breakfast entrée at the hotel's restaurant. We got $20 breakfasts each every morning. Eggs, waffles, toast, meat, and coffee.
And the coffee was so good. We each had a cup, and a refill, and the waitress even offered us a to go cup of it so we could take coffee back to the room while we were getting ready for the day.
So worth the $4.50 per person upcharge that we paid.
2. You can take it to go to save on snacks
Once upon a time, we evacuated North Carolina because of a hurricane. We followed that up with a three day trek to get back from New York. One of the hotels we stayed at when we were evacuated had spoons labeled "To Go Spoons For Yogurt." So that was a big encouragement to take yogurt to go.
Before cleanup every day, the staff would ask if anyone needed anything to go. So it was encouraged (not all hotels feel that way).
On the last day at that hotel, when we started our trip back to North Carolina (which was supposed to take 10 hours, not three days), I made an English muffin with peanut butter to take with us in case we couldn't stop for lunch.
That was actually amazing because that's the night we were driving and unable to get back home, so at least I had something to eat.
But, even if you're not traveling during a hurricane, you still might want to take something from the continental breakfast to go. Grabbing fruit to take back to the hotel room means you have a snack that you don't have to buy when you're out in town.
And that saves you a headache too because you can throw it in your purse. And if you're in the mood for an apple while you're sightseeing, you have one handy rather than trying to find a grocery or convenience store to buy some fruit.
3. You can grab a coffee and not grab a coffeehouse one
Many complementary breakfasts will include coffee and other hot beverages. If you're checking out after breakfast, you can always grab a coffee for the road. If you're driving home or just driving to the airport, you might want that extra jolt of caffeine. You can grab that at breakfast instead of the closest coffee shop to save yourself a few dollars.
And if you're like me and you just enjoy coffee when you're strolling around town, this is perfect. Grab a cup of coffee to go and start sightseeing. That's better than spending time walking around town, trying to find a coffeeshop.
Types of hotel breakfasts:
There are two main types of hotel breakfasts: continental and American.
What is included in a continental breakfast?
A continental breakfast is a light breakfast, offered by the hotel, that includes cold items like pastries, baked goods, fruit, yogurt, and coffee.

Generally, all the offerings included in a continental breakfast are shelf stable (or pretty close to it) and nothing is hot except the beverages.
What is included in an American breakfast?
An American or an American-style breakfast, also known as a hot or full breakfast, is when hot items like eggs, bacon and/or sausage links, and potatoes (like hash browns), plus all the offerings of a continental breakfast.
Is a continental breakfast always complementary at hotels?
Breakfast, even a continental breakfast, isn't always included at a hotel. When you're booking, look under amenities to see if breakfast is included.

Sometimes you can add a continental breakfast on at the time of booking. If you do, be sure to ask for your breakfast card when you check in to the hotel.
Why is it called continental breakfast?
So, back in the day (I'm talking the 1800's here), people would go to a hotel and eat every meal there. Rates were charged to include the room and three meals.

When travelers became a little more mobile, they didn't want to be tied to one location for room and board. So hotels gave travelers the option of booking with just breakfast and not lunch and dinner.

That has evolved into the hotel models we see today, where some hotels offer a continental breakfast, some hotels offer breakfast as an add on, and some hotels don't offer any breakfast options.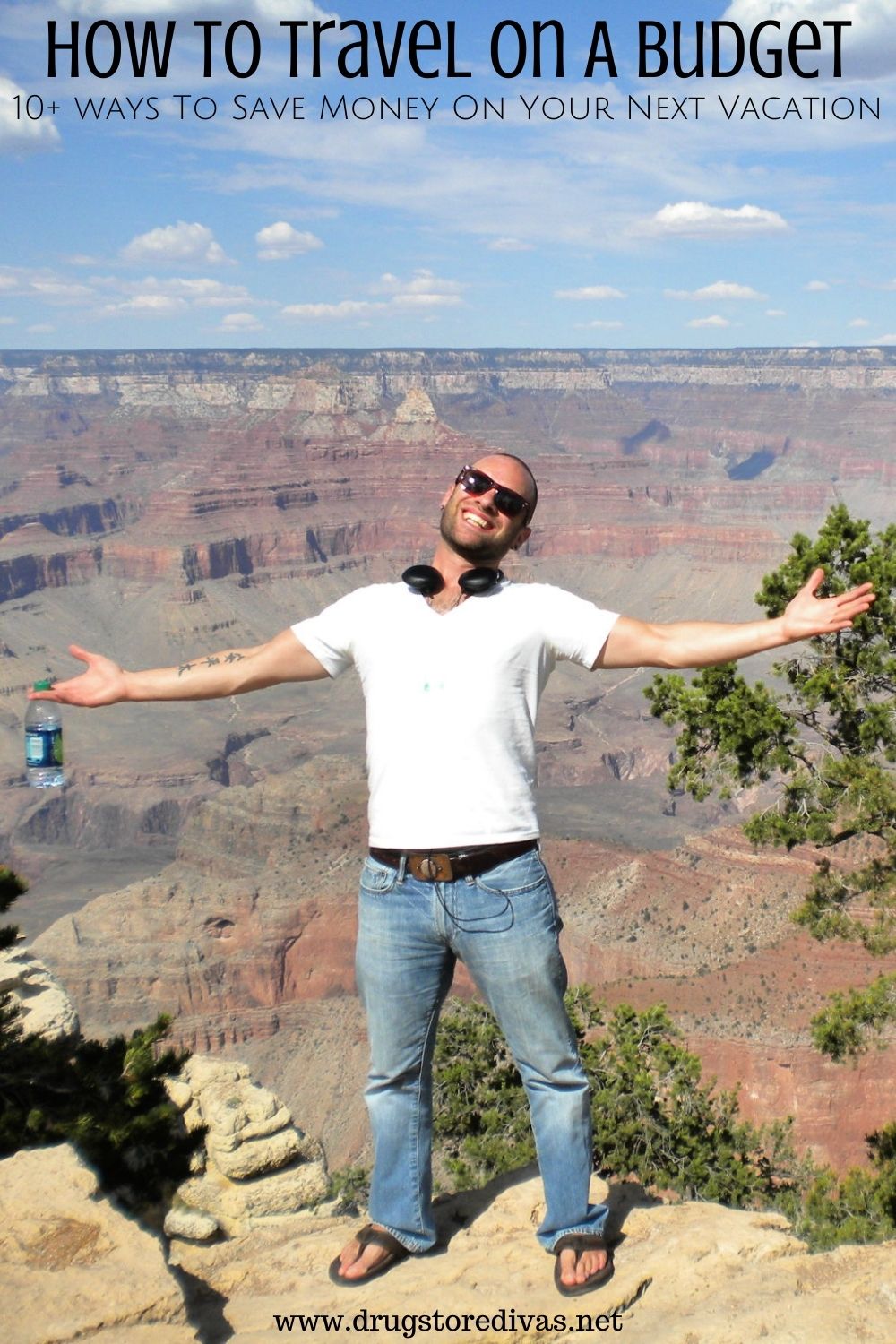 Planning a frugal vacation?
If you're reading this post, there's a good chance that you're planning a frugal vacation. Those are the exact vacations we take, so we definitely have a bunch of additional tips so you can plan a vacation that doesn't break the bank.
Check those out below.
Which of these 3 Ways To Save On Vacations With A Hotel's Complementary Breakfast is most helpful to your vacation budget?