Chicken is a versatile and frugal dinner ingredient. You're bound to find a few new favorites on this list of 25+ Budget Chicken Recipes.
For more, check out all of our chicken recipes.
I like chicken a lot, so I make a lot of chicken recipes. But, it's never boring. I could cook chicken five nights in a row and always serve a different meal. That's because chicken is super versatile.
Even better, there are so many budget friendly chicken recipes.
You can buy chicken on sale and freeze it, then pull it out for one of these 25+ budget chicken recipes.
If you do freeze chicken, pull out the pieces early in the day and put them on a plate in the refrigerator to defrost them. The plate may get wet from all the chicken "juice," so keep that in mind when you're pulling it out of the fridge. You don't want chicken juice to spill all over the floor.
To save even more, you can buy a whole chicken. That's usually a lot cheaper per pound than buying a chicken in pieces.
Personally, I don't know how to take a whole chicken apart, so pieces are easier for me. But Pete is a pro at pulling it apart, so I let him handle that portion of dinner if I'm cooking a full chicken.
If we do that, Pete will save the bones and use them to make chicken stock. That helps stretch our grocery budget too.
If you're looking at these budget-friendly chicken recipes because you're learning to cook at home to stick to a budget, The Ultimate Guide To Saving Money By Cooking At Home will help you with tools, tips, recipes, and more.
25+ Budget Chicken Recipes
These are all chicken recipes on a budget that I make on a regular basis. I do have a bunch of other budget chicken recipes, so as I get new chicken recipes added to the blog, I'll update this list.
So, if you like chicken for dinner, you'll definitely want to bookmark this page.
Hawaiian Chicken Kabobs
Chicken is the star of these Hawaiian Chicken Kabobs. They're a great summer grilling recipe, filled with peppers, zucchini, and pineapple.
They're seasoned with Hawaiian seasoning salt, plus other spices, to make the whole family happy.
Slow Cooker Taco Soup
This Slow Cooker Taco Soup uses ground chicken, instead of ground beef. There's so much flavor in the soup that you don't even miss the beef.
The best part about this recipe is that it's made in the slow cooker, making dinner so much easier for you.
Dutch Oven Whole Roast Chicken
It's so easy to roast a whole chicken in the oven, even if you've never done it before. This post will walk you through cleaning the chicken, seasoning the chicken, and cooking the whole chicken.
A whole chicken is a lot more budget friendly than buying chicken in pieces, so once you make this, you'll never go back to pieces.
Chicken Chili
Chili is traditionally made with ground beef and beans, but this Chicken Chili version uses … you guessed it … chicken instead.
It's served over rice, so you can serve less of the chicken chili per serving, if you really are trying to stretch your budget with this recipe.
Chicken & Sausage Bake
A split chicken breast, sausage, peppers, and a few pantry staples combine to make this incredibly easy weeknight dinner meal.
The best part about it is you either cook everything in a skillet or the pan, so you only have two cooking vessels to clean after cooking is done.
Easy One Pan Chicken And Veggies
This one pan chicken and veggie bake is a really easy dinner idea. It's filled with flavor too.
What's great about it is how the majority of it is pantry ingredients, making it a pretty frugal and pretty simple weeknight dinner idea.
Fiesta Chicken Quesadillas
Chicken Quesadillas are a really easy dinner idea. They're super cheap to make a home too, a lot less than you'd pay at a restaurant.
This recipe calls for a spicy cheese to add a little pizzazz to the recipe, but you can use a mild cheese if that fits your taste buds better.
Slow Cooker Chicken Soup
Chicken Soup is a really good, frugal recipe. You can make it in bulk and freeze it for when you want an easy dinner or when you're not feeling well and want some soup.
This version is made in the slow cooker, making your life so easy.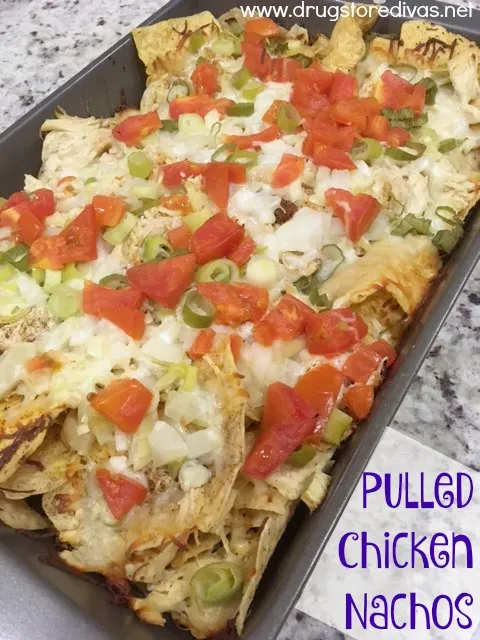 Pulled Chicken Nachos
If you have leftover shredded or pulled chicken, these Pulled Chicken Nachos are a breeze to make.
You can top them with all your favorite ingredients, or just what you have on hand, to make a really fun snack dinner (or just a snack; that works too).
Grilled Chicken Teriyaki Wings
Who doesn't love grilled wings? They're so much cheaper to make at home than when you buy them at a restaurant. And you can make your favorite flavors too.
Personally, we are huge fans of these Grilled Chicken Teriyaki Wings, made using homemade teriyaki sauce.
Cheesy Bacon And Mushroom Chicken
Chicken breast is topped with cheese, bacon, and mushrooms to make this incredible dinner recipe.
It's one of those dinners that feels fancy and feels like a lot of work, but it's really just perfect for a Wednesday.
Sheet Pan Chicken Vesuvio
Sheet Pan Chicken Vesuvio is a really easy meal because everything is cooked in one pan.
The chicken, sausage, and vegetables are all baked in one pan, making clean up a breeze.
Caprese Chicken
If you love a caprese salad, you'll love this Caprese Chicken. It's basically the same ingredients, plus the addition of chicken.
All the ingredients are pretty cheap too, making it a great budget-friendly dinner idea.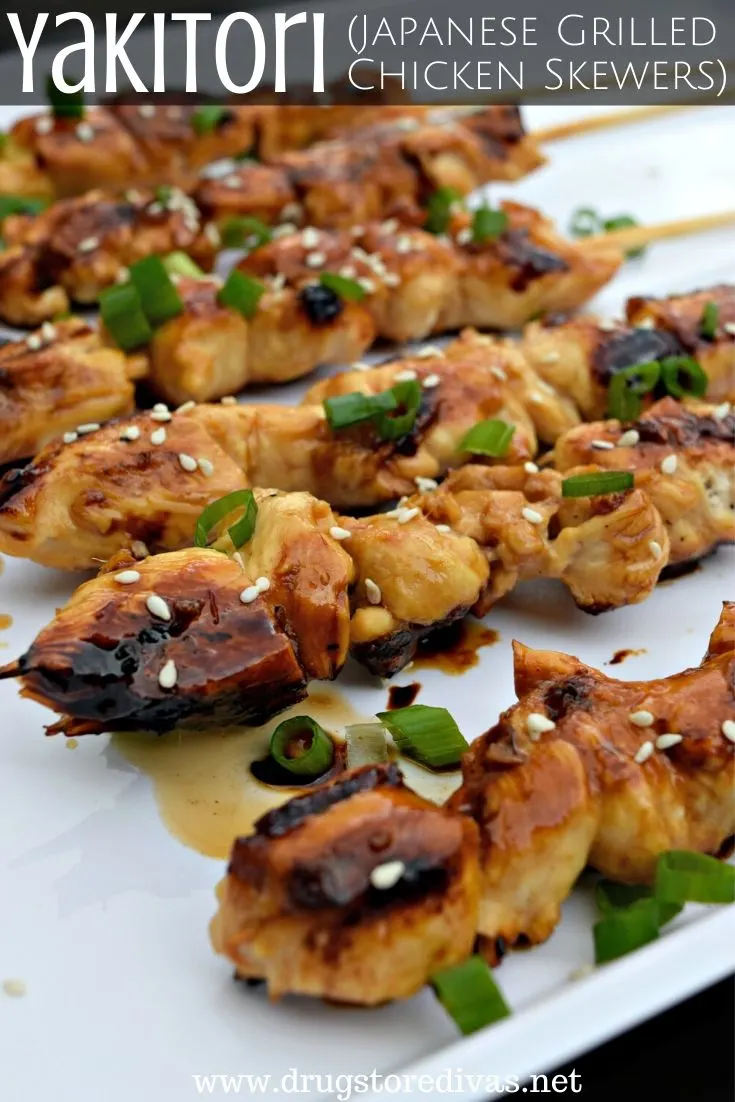 Yakitori (Japanese Grilled Chicken Skewers)
These simple, sweet grilled chicken skewers (known as Yakitori in Japan) are the perfect grilled dinner recipe.
Just make sure to make extra chicken skewers. Your family will inhale these.
Slow Cooker Chicken Curry
The ease of this Chicken Curry recipe falls in the fact that it's made in the slow cooker.
All you need to do is a little chopping, dump everything in the slow cooker, and dinner is done.
Spicy Chicken Quesadillas
There's a little heat in these Spicy Chicken Quesadillas, but you can completely tone that down and customize these to your liking.
No matter how you change them, though, they'll definitely still be a budget-friendly recipe.
Chicken & Eggplant Teriyaki
If you have some extra eggplant, it works perfectly in this Chicken & Eggplant Teriyaki.
What's great, too, is everything is really budget-friendly. So you can make this restaurant-quality meal at home.
Slow Cooker Ginger Marmalade Chicken
Use your favorite marmalade in this super simple Slow Cooker Ginger Marmalade Chicken recipe.
The simplicity of it, plus the fact that it's budget-friendly, will make it one of your family's staples.
Salsa Pouch Chicken
Pouch Chicken sounds intimidating, but it's honestly one of the easiest ways to cook. And one of the cleanest too.
All the ingredients stay in a pouch, and that pouch goes on a tray in the oven, so there's nothing to wash.
Ground Chicken Crust Pizza
If you're looking for a keto chicken recipe, this Ground Chicken Crust Pizza is perfect.
The crust is actually made out of ground chicken, not dough, so there's no gluten in this recipe at all.
Slow Cooker Chicken Burrito Bowl
"Bowls" were so popular for a while, and this Slow Cooker Chicken Burrito Bowl was a part of that trend.
Cook all the ingredients in the slow cooker, serve over a bowl of rice, and you have an easy and trendy dinner.
Pork Rind-Crusted Chicken Fingers
If you're concerned about carbs, because of keto, you'll love this Pork Rind-Crusted Chicken Fingers recipe.
Instead of breading in breadcrumbs or Panko, this chicken is coated in pork rinds.
Grilled Chicken Salad
Looking for a delicious simple dinner? Make this Grilled Chicken Salad. It's Zero Weight Watchers Freestyle Points, if you're counting WW points.
It's also a really delicious salad, for anyone not following Weight Watchers.
Chicken Burrito Bowl
There are a lot of pots and pans and bowls needed to make this Chicken Burrito Bowl, so it might not be the perfect weeknight dinner.
But the end result is so delicious, so it's totally worth the effort. Especially if someone else does the cleaning.
Buffalo Chicken Crescent Ring
This Buffalo Chicken Crescent Ring, served with a center of ranch for dipping, is the perfect party appetizer.
Or, if you serve it with some salad and veggies, it becomes the perfect dinner too.
Slow Cooker Mushroom Soup Chicken
This Slow Cooker Mushroom Soup Chicken is pretty much just mushroom soup and chicken, cooked in the slow cooker.
It's so simple, but the taste is huge.
Chicken Parmesan Pasta
Chicken Parmesan Pasta is a one pot meal that incorporates all your favorite flavors from chicken parm, but it in a much simpler weeknight dinner idea.
Plus, with some pasta.
Slow Cooker Chicken Teriyaki
Chicken Teriyaki is a really popular food court choice. But you can make it at home for a fraction of what the food court charges.
Even better, you make it in the slow cooker, so it's super easy and hands off.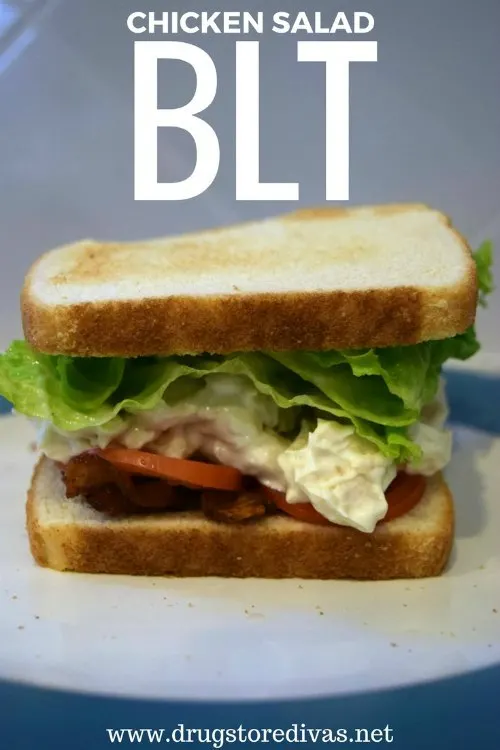 Chicken Salad BLT
Chicken Salad meets a BLT to make this absolute perfect sandwich recipe.
You can't even understand how perfect this sandwich is until you make it, try it, and then dream about it. And make it again.
Mediterranean Grain Bowl
This Mediterranean Grain Bowl has a ton of really delicious ingredients, including chicken.
You're using a lot, but not that much of each, so the recipe is actually really cheap when you break it down per serving.
Shredded Chicken And Arugula Flatbread
This Shredded Chicken And Arugula Flatbread is easy to make for a decadent feeling weeknight dinner.
And it's made from 2 Ingredient Dough, so you don't even have to wait for the dough to proof or rise.
Grilled Beer Can Chicken
If you're looking for a recipe to feed a crowd this summer, go with Grilled Beer Can Chicken.
It's a crowd pleaser, and it's pretty much a set it and forget it recipe.
Barbecue Chicken Flatbread
This easy Barbecue Chicken Flatbread recipe uses 2 Ingredient Dough flatbread, although you could make it using store-bought too.
It's topped with shredded chicken and barbecue pizza sauce.
Buffalo Chicken Pork Rind Nachos
Chicken breast is the star of this twist on nachos.
Buffalo Chicken Pork Rind Nachos are made with pork rinds as the base, instead of tortillas. They're topped with shredded chicken, cheese, and celery, then baked to perfection.
Want more budget-friendly recipes?
If you're looking for more budget-friendly recipes, check out lists below:
Which of these budget chicken recipes are you going to try first?