Hiking is fun … if you have all the gear you need. This Useful Gifts For Hikers will help you find the perfect gift for your favorite hiker.
For more shopping help, check out all of our gift guides.
There was a state park near where I grew up, where everyone would walk the three mile paved trail when it was nice out. If you were going rouge, you would hike up the path up the mountain. That's pretty much how strenuous I get with my hiking.
My parents, out of nowhere, became hikers now that they're retired and travel in their RV. They drive to National Parks and spend hours hiking. Then, they go back to the RV to sleep. They don't sleep in the National Parks or on hiking trails.
This list of hiking gift ideas is for casual hikers, who are like my parents, and go for day hikes. This list isn't for an avid hiker who takes multi-day treks and needs to set up a portable hammock and sleep on the side of a cliff at night.
This isn't our only gift guide on Drugstore Divas. For more, check out all of our Holiday Gift Guides. It's filled with the best gift ideas for everyone in your life.
10+ Useful Gifts For Hikers
Affiliate links are included in this post and Drugstore Divas may make a small commission if you use them.
AllTrails Subscription
When my mom and I went hiking in the Battle of Musgrove Mill State Historic Site in South Carolina, we had such trouble finding Horseshoe Falls. We hiked up and down slippery rocks in the rain, trying to find the correct trail.
Finally, my mom remembered about her AllTrails app, so we consulted it for some guidance.
There is a free version of the app, which helps you find trails. But the paid version of the app (which is currently $35.99 for the year) lets you know when you're heading in the wrong direction, download offline maps, tells you trail conditions, and more — all things that would have been very helpful when we were hiking, on the wrong trail, in the rain.
Water Bottles
Water is so incredibly important to take with you on any long hikes. Or, honestly, on short hikes in hot weather too. If you're hiking, you need water.
So of course, every hiker has a water bottle. But, there's a chance that water bottle will get lost somewhere along the way. So, picking up another as a back up is a really good idea. It'll also be another water bottle for stickers because if your friend collects stickers from his hikes, he'll need some more places for those stickers.
Personally, I use a stainless steel water bottle, but those can get heavy on a long trek. If that's how your friend hikes, a foldable water bottle that can be easily stored when it's empty might be a better idea.
Fanny Pack
I remember when we were young, for a long time, my mom made my brother wear a fanny pack everywhere we went. He would carry his quarters for the game room, his autograph book for Disney, and who the heck knows what else in it.
Fast forward a few decades and fanny packs are back. They're a really great way, that's handsfree, to have easy access to things you need on your hike, like your car keys, lip balm, sun protection, etc. If you are shopping for a hiker who uses a hiking stick, this is an excellent gift for them.
First Aid Kit
A First Aid Kit is a gift you hope your friend never needs, but better safe than sorry. If you're a couponer, you can put together your own first aid kit using items from your stockpile. If you're just a regular shopper, you can purchase a first aid kit that comes with everything your outdoor lover may (but hopefully won't) need.
Wool Socks
Proper socks and shoes are an absolute necessity for any sort of hiking. You don't want to try scaling a hill in flip flops. That's just super unsafe.
The best types of socks are wool socks because the wool cushions your feet while you're hiking and it also helps to regulate temperature. The hiking enthusiast that you're shopping for is bound to have some wool socks already, but socks always eventually wear out. So a back up pair of socks or two is always great to have on hand.
America The Beautiful Pass
One of the gifts we always recommend for travelers is an America The Beautiful Pass is absolutely a necessity.
The annual pass is issued by the National Park Service and is valid for admission into national parks, national monuments, national wildlife refuges, national forests and grasslands, and lands managed by the Bureau of Land Management, Bureau of Reclamation, and United States Army Corps of Engineers.
So, if your hiker wants to hike all the National Parks, this is a great idea for a gift. The pass is valid for a full year after the date of purchase and is good for the driver of the vehicle and up to three passengers, so it's a gift the whole family can enjoy.
National Park Scratch Off Map
​If you're shopping for a hiker who is really into National Parks, a National Park Scratch Off Map is such a good gift idea.
Each National Park is noted on the map with a scratch off symbol. Once your friend has hiked there, she can use a coin to scratch off the symbol. Of course, the name of the park still remains on the map, so you're not ruining anything by scratching the symbols. It's just a really fun way to keep track of all your hikes and travels.
These maps come in all different sizes, so be sure to read the description when you're ordering, especially if you want to order a frame to go with it.
Therm-a-Rest Z Seat Cushion
Sometimes, when you're hiking, you need a break. But sitting on a rock or a hiking trail just isn't comfortable at all.
Enter the Therm-a-Rest Z Seat Cushion. It's a really light, foldable cushion that's easy to carry in your backpack while you're hiking. Then, when you need a rest and want an extra layer between your booty and the road, you just take it out and unfold it. There's a cord that keeps it from unfolding when you're hiking, which is really good.
It's small enough to fit in a mesh pocket of your backpack too, so it doesn't take up room you have reserved for water bottles or snacks.
This is good to use for stadium seating too. So if your hiker's next adventure is going to Yellowstone National Park to sit and wait for Old Faithful, this is perfect for whip out and sit on instead of the seats that are provided there.
Power Bank
Hiking can lead to really nice photos. Which means your friend needs his phone charged at all times. That's also good for safety reasons too.
Phones can die quicky in mountains and wooded areas, anywhere a little off the grid where a phone is spending a lot of time and energy searching for a signal. So a portable phone power bank is definitely a good gift idea.
We found one that's part portable charger, part fan, and part flashlight, which I almost bought for us to use when we do the farmers markets because we spend so much time outdoors and a fan and charger combo could come in handy.
Backpack
A fanny pack is a great hiking gift, but if your hiker has larger things to carry, a small backpack is a really good gift idea.
Look for one with multiple pockets so your hiker has easy access to things. My favorite backpack for hiking has a secret pocket in the back that is always pressed up against my back. It's the perfect place for my wallet so I know for sure that it's always secure and close to me.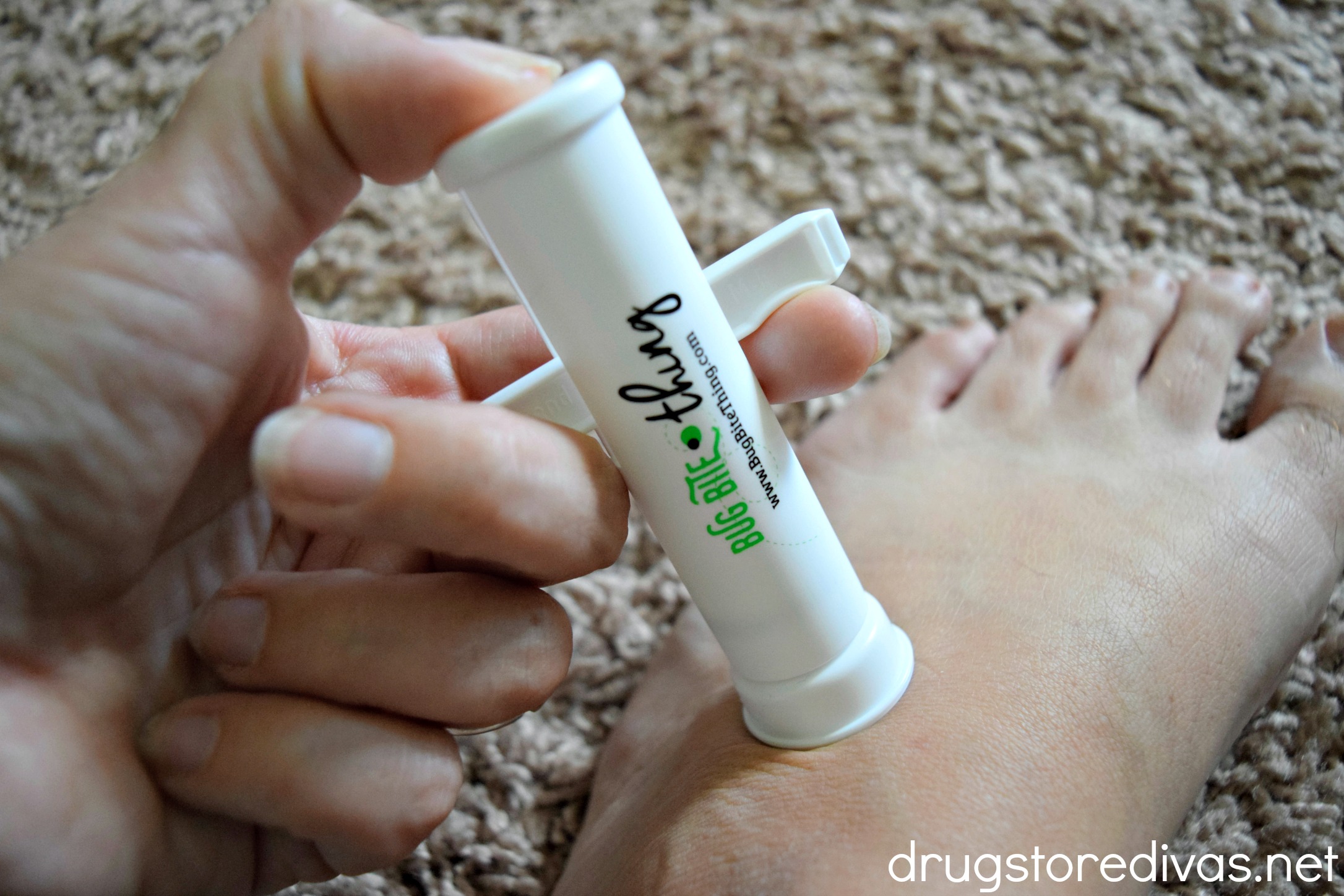 The Bug Bite Thing
There's a very, very good chance that your friend will get a mosquito bike while hiking. I get them so often in the summer, despite basically bathing in bug spray.
A few years ago, we got our hands on the Bug Bite Thing. It looks like a gimmick. You put it over your bug bite, pull on a lever, and hold it there for 20 or so seconds. And it stops the itch.
When we first got it, we were so skeptical. Three summers in, I'm obsessed and tell everyone to buy it. It works. It works really well. And it's something that anyone who spends any time in the great outdoors really needs.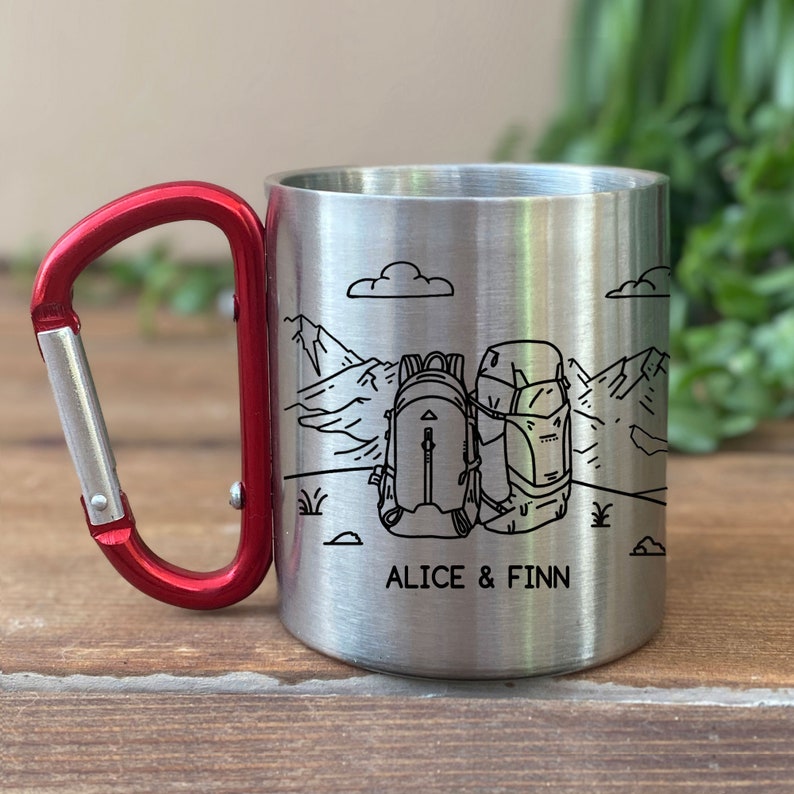 Purchase Hiking Gifts Online:
Of course, these aren't all the gifts for hikers out there. They're just the ones we consider to be the best hiking gifts. There are tons more out there, like the Personalized Trail Hiking Camp Cup above.
For more ideas, check out the following online stores:
Don't forget to check a store's minimum cart total to qualify for free shipping. Also, consider instore or curbside pickup, if available, to avoid shipping charges.
Which of these gifts for hikers is your favorite? Let us know in the comments.