When you plan your trip to the Cape Fear region, check out this Wilmington, North Carolina Travel Guide. It's put together by a local.
For more posts about the area, check out all of our posts about Wilmington, NC.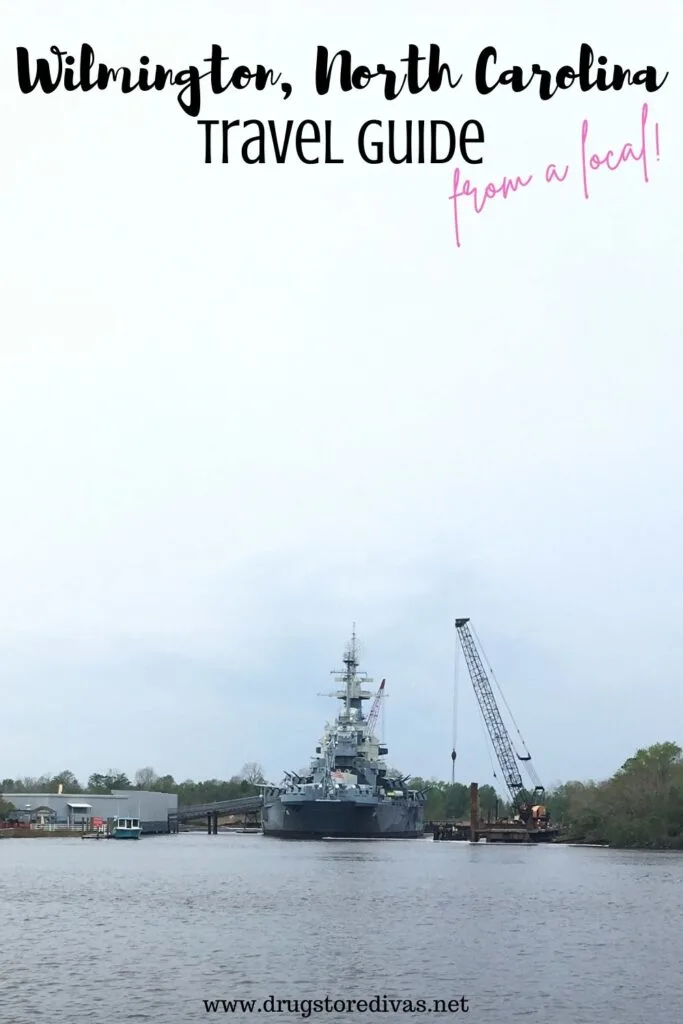 We live in Wilmington, North Carolina and spend quite a bit of time hanging out here. We try to go to the majority of the concerts, always visit new restaurants, and really enjoy the free parks in the area. After blogging a bit about our city, I figured I would put together this Wilmington, North Carolina Travel Guide.
This guide is filled with places to eat in Wilmington, places to drink in Wilmington, and things to do in Wilmington.
The difference between this Wilmington, North Carolina Travel Guide and others you might find out there is that we live here. So this is a Wilmington Travel Guide put together by a local rather than someone who is just Googling all the things to do here … while they live far away and haven't been here.
Wilmington, North Carolina Travel Guide
Where To Eat In Wilmington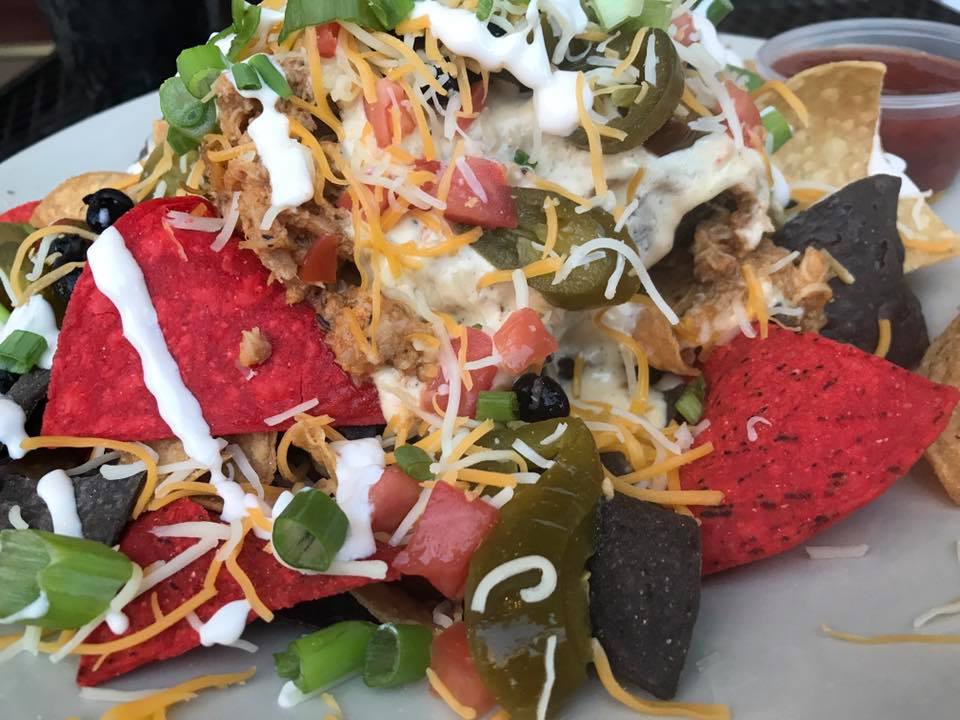 20+ Must-Try Restaurants In Wilmington, NC
There are hundreds of restaurants in Wilmington, NC. It's overwhelming to choose somewhere to eat. And it's impossible to eat at them all.
So we sat down and figured out our top 25 restaurants in the city. The posts breaks the restaurants down by cuisine and gives you a recommendation of what to order at every location.
And, new for 2020, we updated the list with outdoor seating details, letting you know which restaurants have some and how much, and which restaurants lack outdoor seating.
To make your life a little easier, our top restaurant that we take new visitors to is Front Street Brewery and our favorite for a dressy night out is True Blue Butcher and Table.
Where To Drink In Wilmington:
Best Cups Of Coffee In Wilmington, NC
There's so much coffee in Wilmington. So if you're like me and you like trying out a variety of coffeehouses when you're on vacation, you're in luck here.
There are a lot of local coffeeshops all around Wilmington. It's hard to go a dozen blocks without bumping into a different one.
A lot of coffeeshops around here serve Counter Culture Coffee, which is out of Durham, NC. Our favorite coffeeshop in town, Bespoke Coffee & Dry Goods, serves Counter Culture Coffee. It also serves beer and wine, plus sells clothing and other items. So it's definitely more than just coffee, which is nice.
The Complete Guide To Breweries In Wilmington, North Carolina
Wilmington, North Carolina has had a craft brewery boom in the last few years. There are sixteen craft breweries in the area, including a couple taprooms.
This guide will walk you through all of them, giving the locations and hours. Plus, there's a recommendation of what to drink at each brewery.
The Complete Guide To Distilleries In Wilmington, NC
If you are more into craft cocktails than craft beer, Wilmington has you covered. There are a half dozen distilleries in the Wilmington area, serving rum, vodka, brandy, and more.
Some of them have tasting rooms, where you can order craft cocktails and spend the afternoon. And some are just distilleries that produce spirits that are sold in local ABC stores.
The post does note that, so you can plan your trip appropriately.
End Of Days Distillery
If you're looking for cocktails in Wilmington, End of Days Distillery is a great spot for you. It's the first distillery and tasting room in Wilmington. It opened in February 2020.
The distillery pivoted and started to make hand sanitizer, keeping the distillery doors open.
And, finally, the doors opened to the distillery again. The distillery makes gin, vodka, and rum and serves cocktails with each of its spirits. You can also purchase bottles of the spirits in the distillery to take home and make your own drinks.
Hi-Wire Brewery Wilmington
Wilmington is filled with breweries. It's such a hot spot for craft beer. Hi-Wire Brewery Wilmington isn't a brewery, but it's a taproom. So the beer is brewed off premises and then brought in to Wilmington.
What we love about Hi-Wire is the atmosphere. There's a ton of outdoor seating, with tables in the front and a biergarten in the back. There are games, like cornhole and ping pong, to entertain you. And of course, lots of beer. There are over 20 beers on tap, plus tons of cans to go.
What To Do In Wilmington:
Tregembo Animal Park
The Tregembo Animal Park is a really fun place to spend the day. There are 12 acres of land, right off Carolina Beach Road, for this roadside zoo.
There are goats, giraffes, monkey, lemurs, and more. You can purchase corn and peanuts to feed the animals, and there's signs near the animals to let you know what they can be fed.
The animal park is really affordable, and it's really close to the beach, so you can easily plan it into your day.
Airlie Gardens
Whenever we go to a different city, we always check out the local botanical garden. If you're the same, you'll definitely want to check out Airlie Gardens when you visit Wilmington.
Compared to the San Antonio Botanical Garden or Magnolia Plantation in Charleston, SC, Airlie Gardens is pretty small. But, what it lacks in size, it makes up for in beauty.
Airlie Gardens is really pretty, especially the large live oak in the center of the gardens.
If you're looking for something nice to do outdoors in Wilmington, Airlie Gardens is it.
Wilmington Sharks
If you're in Wilmington in the summer, add a Wilmington Sharks game to your schedule. The Wilmington Sharks are a collegiate summer baseball team.
The team is filled with high school and college baseball players, playing a summer league to keep their skills up.
It's not the most competitive of baseball games, but sometimes professional baseball games aren't very competitive either.
These games have cheap tickets, cheap food, and cheap beer. Plus a good excuse to sit outside, get some sunshine, and (sometimes) see fireworks. What better way is there to spend a summer evening?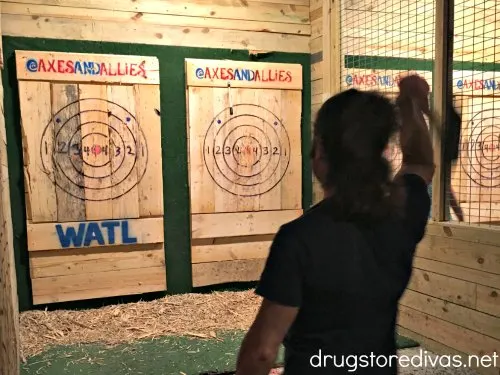 Axes & Allies
Pete wanted to go to Axes & Allies, Wilmington's first axe throwing bar. I had low expectations for it. But when we went, I absolutely loved it. It was so much fun.
So if you need something fun to do when you're in town, throw axes. I promise you'll love it.
Axes & Allies is a bar, which you can sit at and just drink, plus there are areas to throw axes. Which sounds dangerous. And could be. But, as always, drink responsibly. And, in this case, throw responsibly.
Romantic Things To Do In Wilmington, NC
Wilmington has a ton of fun things to do. But, maybe you're here with your significant other. Instead of just spending it beaching and bar hopping, add some of these Romantic Things To Do In Wilmington, NC to your itinerary too.
Wilmington, NC Things To Do:
If you're planning a quick trip to Wilmington, this post takes you through 24 hours in town.
10+ Things To Do When It Rains In Wilmington, NC
If it's raining during your trip, check out these things to do when it rains in Wilmington, NC.
Free Things To Do In Wilmington, NC
If you're traveling on a budget, these free things to do in Wilmington, NC will be fun and won't cost you anything.
Road Trips From Wilmington, NC:
If you're spending time in Wilmington, you might want to take a side trip to one of the destinations below. They're all places we've driven from Wilmington, so they're possible road trips from Wilmington, NC.
These are all listed in distances from Wilmington.
Fayetteville, North Carolina (92 miles)
Brookgreen Gardens in Murrells Inlet, South Carolina (99 miles)
Charleston, South Carolina (176 miles)
Hilton Head Island, South Carolina (300 miles)
Murphy, North Carolina (431 miles)
What part of this Wilmington, North Carolina Travel Guide has you most excited for your trip to Wilmington, NC?