If a storm is coming, be sure to fill your car up with gasoline — even if you're not in the storm's path. Why? Keep reading to find out.
In October 2016, we were gearing up for Hurricane Matthew. We were in the hurricane's potential path, so I was doing my best to make sure we were prepared. I made a hurricane preparedness checklist, figured out meals you can make in a storm, and more. After that experience, I felt really prepared for the next storm … until someone told us to fill up our cars with gas before the storm. So. Smart. So I'm telling you: fill up your car before a storm.
A few years ago, Irma, dropped tons of water on us, but nothing like Harvey dropped on Texas during the storm before.
We were prepared, though, and made sure to fill up our gas before the storm.
Not because we were worried about not being able to get to a gas station, but because tankers may not have been able to travel out of Texas. And a shortage in supply would drive up prices.
And that affects everyone, not just the residents where the storm hits. So if you're wondering why do people get gas if they're not in the path, that's why.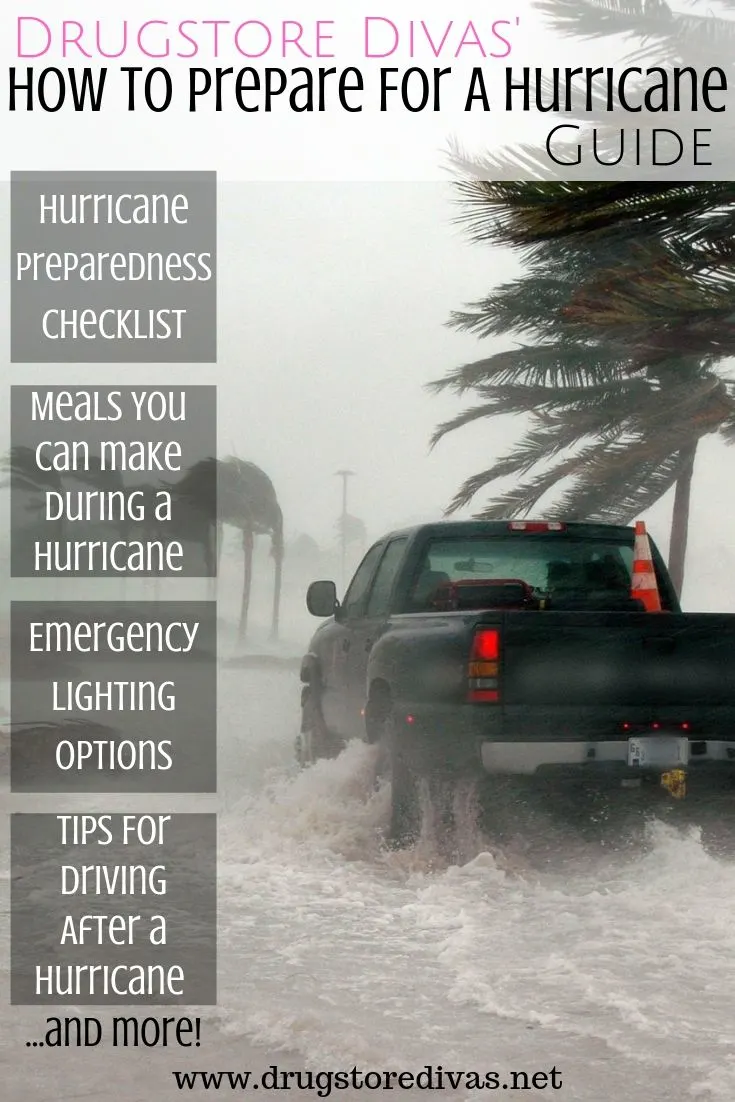 This post is filled with tips that focus on how to prepare your car for a hurricane.
If you want a post with broader ideas, check out Drugstore Divas' How To Prepare For A Hurricane Guide.
Reasons To Fill Up Your Car Before A Storm
With big storms — hurricanes, tropical storms, and the like — you usually get a heads up.
If you're in the storm's path, there is a lot you need to do to prepare. You need to stock up on food, create an evacuation plan … potentially evacuate.
If you're not in the path of the storm, you may still be affected by it. So these reasons to fill up before a storm can apply to you as well.
Reason 1: Gas may not be available
During Hurricane Matthew, because of the debris and damage, it was really difficult for anyone to get to our area. But when Hurricane Florence hit us, it was basically impossible for anyone to get here.
And that included tankers filled with gas.
Our gas was very limited, and gas stations were running out of gas. So many of the gas stations we passed were wrapped up completely with signs saying "No gas" placed on them.
Prices went up at stations that had gas. And lines at those stations were so long. My parents waited over an hour at a gas station in hopes of filling up.
Reason 2: You may need gas for a generator
Hurricane Florence moved so slowly. It hovered over our town for three days, knocking out power for the same amount of time. Luckily, we weren't here for that. We weren't here because we had to go to New York for my brother's wedding, but we also weren't here because we didn't have a home generator then.
We had friends who stayed home during that hurricane because they had generators. But then, after days of running it, they started to run out of gas for the generators. And gas stations were inaccessible or out of gas.
If you are staying home during the storm, and you think you might need to run a generator, definitely fill your car up before the storm — and fill up gas cans you might have too so you can run your generator if you need to.
Reason 3: You may need to evacuate
There's a chance that you may need to evacuate due to the storm. And you need gas to be able to do that. If you decide too late that you want to leave, and you're trying to fill up on your way out, there's a good chance that the gas stations will be empty. So you'll have to hope that you have enough gas to get out of town.
That's such a nerve-wracking experience.
So honestly, just fill up your car while you're out getting your milk and bread. And if you go out again and use some of that gas, just stop at a gas station and top your tank off — even if it's only one gallon.
Trust me when I tell you that one gallon could be so precious depending on how bad the storm is.
If you do need to flee, be sure to read out What To Pack If You Have To Evacuate For A Hurricane post to make sure you're bringing everything you need.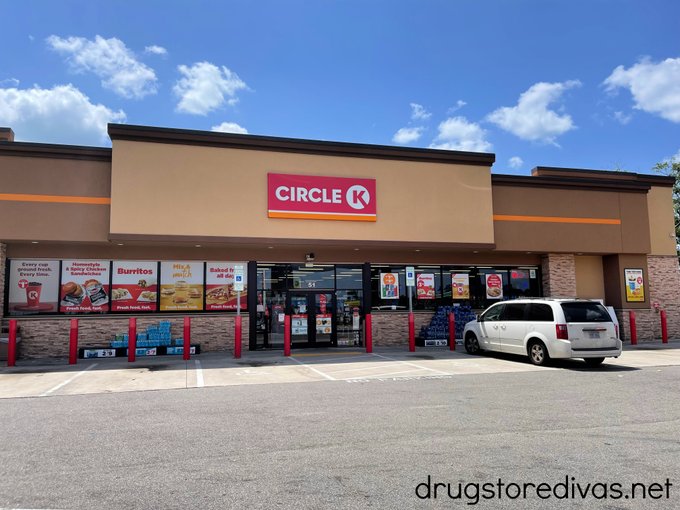 Reason 4: The storm may knock out gas station's power
You would expect that every store would have a generator in the case of an emergency. But they don't. And gas stations don't either.
So if the storm knocks out your power, it may also affect the pumps at the gas station. And that means the pumps might not be able to dispense gas.
And, while we're on the topic of gas stations and electricity, a gas station might have trouble with its point of sale system if the power goes out. Trouble meaning: the registers might not be able to take credit cards.
This has actually happened to me more than once when I was in a store. Cashiers were so kind and were offering to let shoppers pay with cash at the register. But if you didn't have cash, you were out of luck.
I've known of gas stations that fell into the same predicament after a storm. You could only pay cash.
So always go to the bank or ATM machine before a storm and take out cash in case you need it.
Take it out before the storm. I can't stress that enough. Before.
Because you know what? If that storm knocks out the bank's power, there will be no way for the ATM to dispense cash and then you're really in a predicament.
Reason 5: You shouldn't pump gas during a storm
I am 100% against anyone going out during a storm. Ten of out ten do not recommend, as the kids would say.
But seriously, don't go out in a storm. I don't even open the door when we're dealing with a tropical storm. I'll watch it from the window, sure, but a closed window.
I don't know why, but our neighbors always ask me if I went out during the wind. No. I kept my booty safe and indoors, thankyouverymuch.
So I absolutely would recommend you stay indoors when there's a storm. And that includes not going out for necessities. Get your food and gas before the storm.
Because, really, it is not safe to pump gas during a thunderstorm. You shouldn't be out at a pump while there's wind, thunder, lightning, and a hurricane around you.
But also, lightning could hit the gas station. And while you expect them all to be up to date and grounded, I've pumped gas way too many times at pumps that appear older than my parents. And I can't imagine those stations are state of the art.
So instead of potentially electrocuting yourself because you decided during a hurricane that you needed gas, heed my warning — and all these reasons to fill up your car before a storm — and get gas when it's safe.
More hurricane preparedness tips:
If you're filling up your car because of a hurricane, and not just a regular storm, we have some other hurricane preparedness tips that might help:
Which of these Reasons To Fill Up Your Car Before A Storm is the most important reason to you? Let us know in the comments.