Pokémon Go is still popular, so I'm sure that Pokémon costumes are on the top of your kids' costume list. If you're looking for ideas, you're in luck. I put together of a list of over 30 Pokémon Halloween Costumes.
Personally, I would pick Pikachu because he's so cute. And actually, that's what I did pick when I was sewing Pokémon hoodies for me and Pete for Comic Con a few years ago. I sewed Pikachu for me and Bulbasaur for him.
If sewing's not your thing (and honestly, it isn't mine — those hoodies took me 13 hours to hand sew!), buying a Pokémon Halloween costume is a lot easier.
And so, to help you, we put together a list of our favorite Pokémon Halloween Costumes. At the end of the list, there are links to stores that sell Pokémon costumes, so if you don't see the Pokémon costume you want on this list, you might be able to find it there.
30+ Pokémon Halloween Costume Ideas
To make this list easier, I split it into three categories: Pokémon costumes for adults, Pokémon costumes for kids, and Pokémon costume accessories (just in case you want to wear your own clothes but add a wig or a hat, you know … lazy Halloween — my favorite).
Pokémon Costumes For Adults
Female Pikachu Costume
I love this Female Pikachu Costume. It's super feminine without being super sexy. And if you know me, you know I don't like "sexy Halloween" at all. And I like it even less when you're dressing up as a children's cartoon.
Snorlax Adult Costume
I love how incredibly cozy this Snorlax adult costume is. It's pretty much pajamas, and who doesn't love an excuse to wear pajamas out?
Adult Pokéball Costume
You can absolutely make this Adult Pokéball Costume with some poster board, paint, and patience. But if you don't have the time or the desire, you can just buy it instead.
Women's Pokémon Pokéball Costume
If the Pokéball costume above is a little too boring for you, this adorable Women's Pokémon Pokéball Costume might work better. It's fitted up top, flares out the bottom, and is a perfect costume party dress.
Adult Charmander Costume
This Adult Charmander Costume is as adorable as it is cozy. I just want to buy it and lounge around it in all Halloween long.
Adult Shiny Umbreon Costume
This Adult Shiny Umbreon Costume is actually the only costume on the list that's a shiny Pokémon. Shinies are so much cooler than regular Pokémon, so there would definitely be a market for shiny Pokémon costumes. Just saying.
Adult Umbreon Costume
Not into the shiny Umbreon costume above? No worries. You can buy this regular Adult Umbreon Costume instead.
Adult Sylveon Costume
If you want a different eeveelution all together, go with this Adult Sylveon Costume. It's sweet and adorable. I would just be worried about being mistaken for the Easter Bunny.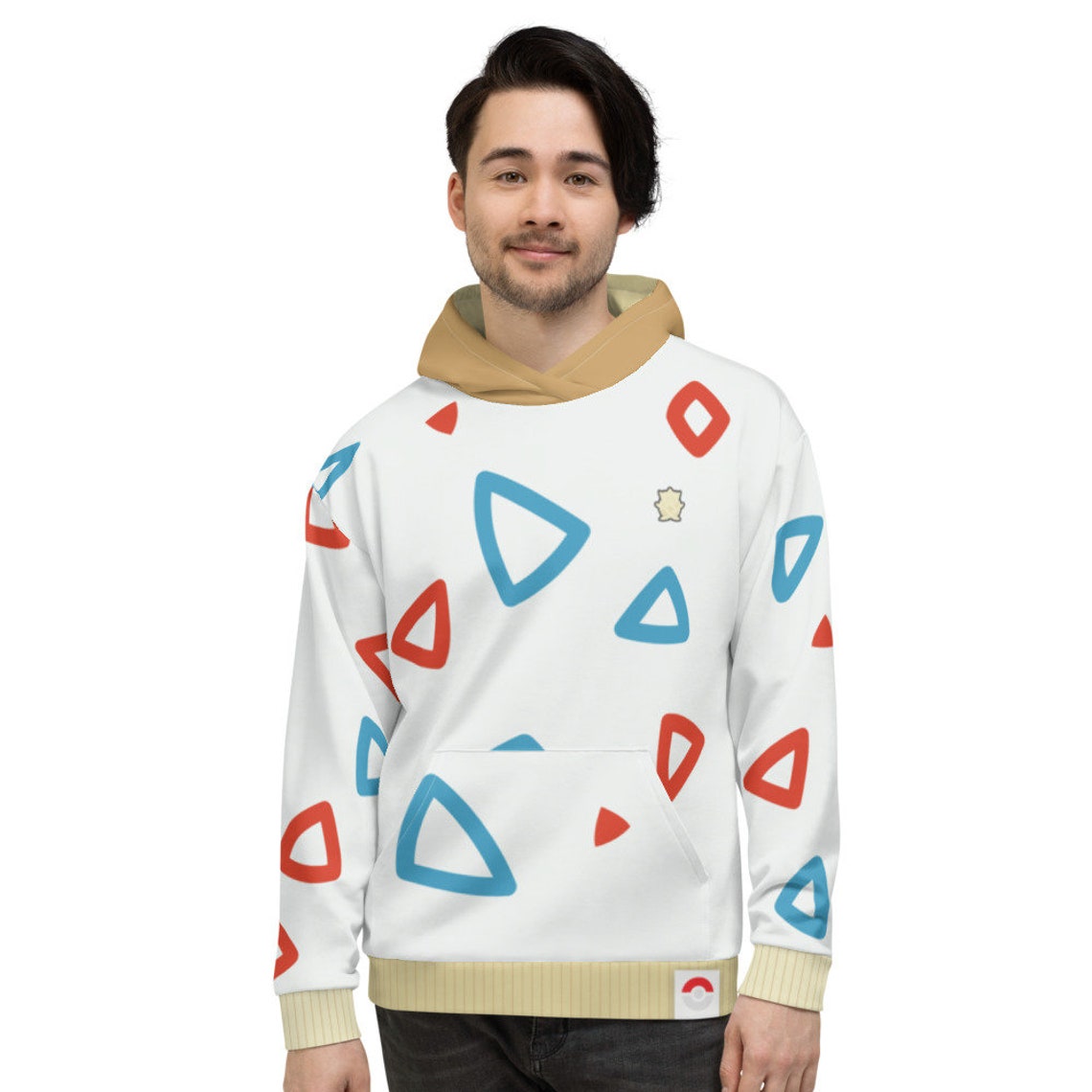 Togepi Spike Ball – PoGo Unisex Hoodie
I love this Togepi hoodie so much. Mostly because if you play Pokémon, you know this is Togepi's pattern. But, if you don't, you just think it's a cool geometric pattern. And since it's a hoodie, you can wear it any time, not ust on Halloween.
Pokémon Costumes For Kids
Squirtle Child Hoodie Costume
This Squirtle Child Hoodie Costume is a pretty easy Halloween costume. Pair the hoodie with a pair of black jeans, and that's it. After Halloween is over, your kid can just wear this hoodie like a regular sweatshirt (which is what Pete does with the Bulbasaur sweatshirt I made him).
Pikachu Tween Novelty Hoodie Costume
Like the costume above, this Pikachu Tween Novelty Hoodie Costume is basically just a really fun hoodie. The only trouble is that it has Pikachu's tail attached, so your tween may not want to wear that as a hoodie after.
Child Pokémon Charmander Costume
I didn't know costumes were allowed to come with that sort of plastic mask anymore, so imagine my surprise when I saw one of those old school plastic masks on this Child Pokémon Charmander Costume. It's on a few of the others below too.
Child Pokémon Pikachu Costume
If you like that Charmander costume, but your kid doesn't like Charmander, no worries. Go with this Child Pokémon Pikachu Costume instead.
Child Pokémon Squirtle Costume
And, if your kid is a Squirtle fan, this Child Pokémon Squirtle Costume is just like the two above. Just, you know, Squirtle.
Child Pokémon Bulbasaur Costume
And, just for the sake of being throughout and for finishing all the Pokémon starters, you can also get this as a Child Pokémon Bulbasaur Costume.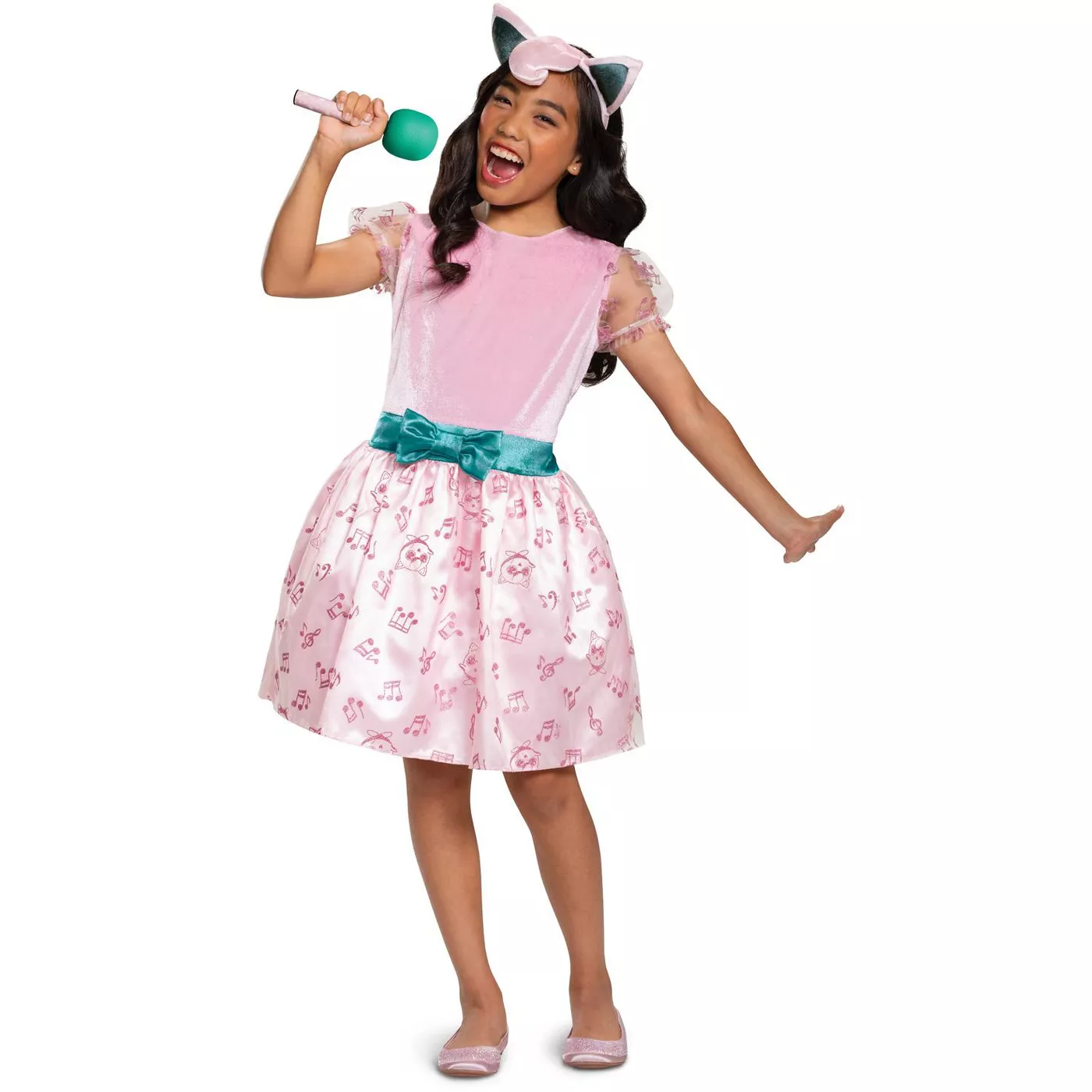 Jigglypuff Pokémon Kids Costume
This dress that makes up this Jigglypuff Pokémon Kids Costume is so, so cute. Your child could wear it on a regular day. The best part of this costume, though, is it comes with the headband and the microphone too.
Grookey Pokémon Kids Costume
This Grookey Pokémon Kids Costume is so cute. Plus, that high top portion makes it easy for you to find your kid while trick-or-treating. Just look for the leaf-shaped hair tufts holding a stick.
Sobble Pokémon Kids Costume
If you have two Pokémon-loving kids who you need to keep track of, this Sobble Pokémon Kids Costume is perfect to go with that Grookey costume. It has the cutest fin up top, making it easy to find your kid in a crowd.
Girls Pokémon Deluxe Eevee Costume
I love how sweet this Girls Pokémon Deluxe Eevee Costume. What I really like about it is that it also comes with the leggings, so you don't have to worry about finding something to match.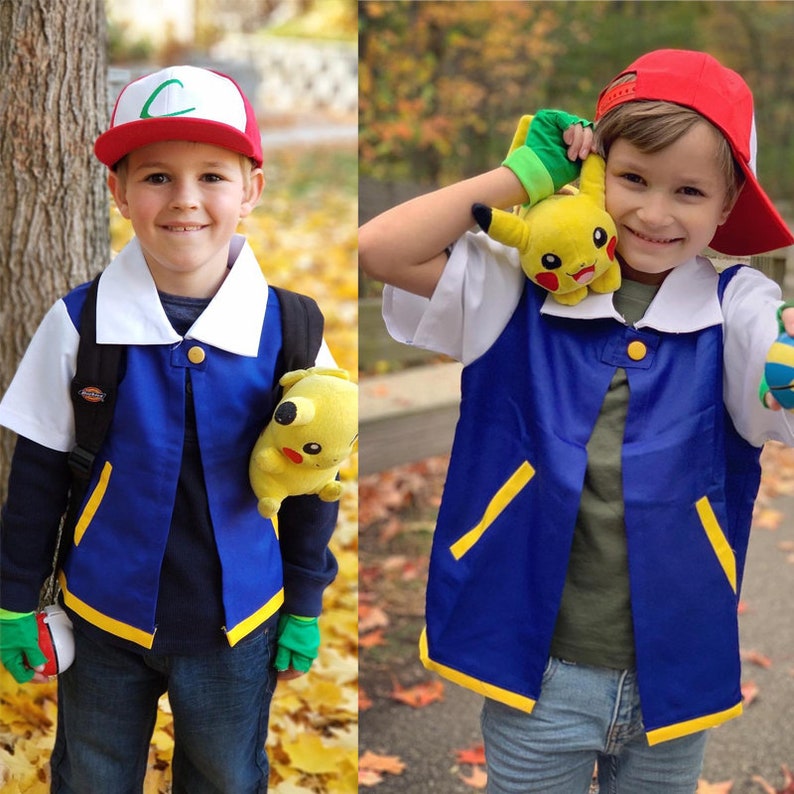 Ash Ketchum Costume
If your child doesn't want to be a Pokémon, and wants to catch 'em all instead, this Ash Ketchum Costume is perfect. The three piece set comes with gloves, a cap, and Ash's jacket.
Girl's Pokémon Jessie Costume
If your kid is all about Team Rocket instead, this Girl's Pokémon Jessie Costume is the perfect way to go.
Pokéball Costume
Your kid will be the talk of the town this Halloween in this Pokéball Costume. What's great about it is your child can just wear jeans under it making it a super easy costume.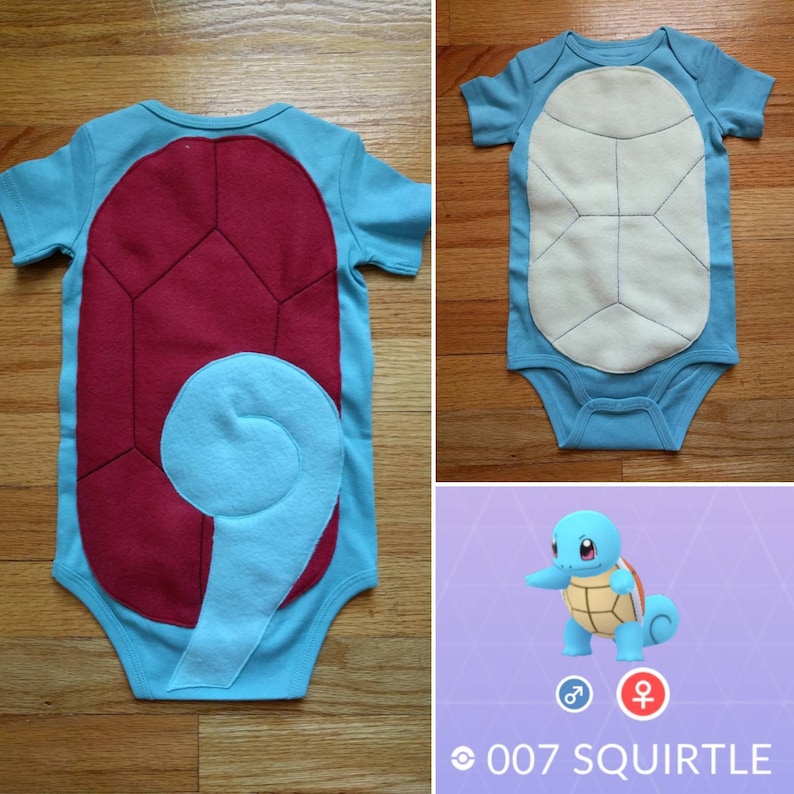 Pokémon Squirtle Infant/Child Costume
If you have a tiny Pokémon fan at home, this Pokémon Squirtle Infant/Child Costume is perfect. Honestly, don't even wait for Halloween. Just bring your baby out in this all the time.
Pokémon Costume Accessories
Pokémon Jessie Wig
If you want a semi-homemade costume, going as Jessie from Team Rocket is a good compromise. You can make the costume, then buy this Pokémon Jessie Wig to complete the outfit.
Adult Eevee Accessory Kit
Purchase your own brown top and black leggings, then pair it with this Adult Eevee Accessory Kit. That comes with the headband, collar, and Eevee tail.
Team Instinct, Valor, Or Mystic Hat
If you want something super simple, just pick up either a Team Instinct hat, a Team Valor hat, or a Team Mystic hat. Good enough.
Jigglypuff Headpiece and Microphone
Want to be jigglypuff for Halloween but with minimal effort? Just pick up this Jigglypuff Headpiece and Microphone and rock some pick leggings and a pink top.
Pikachu Plush Headband
Make your Pikachu Halloween costume super easy by picking up this Pikachu Plush Headband and wearing it around all night.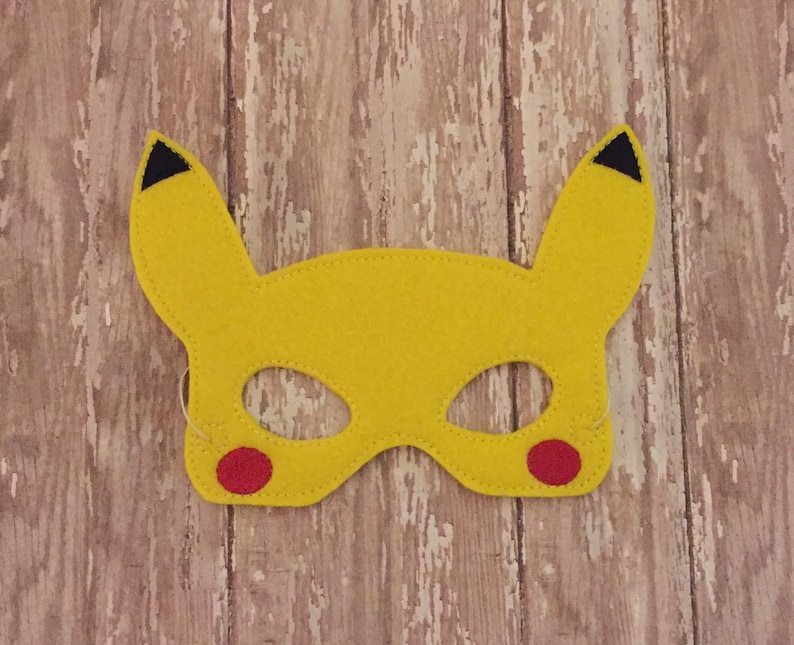 Purchase Pokémon Costumes Online:
The ones listed are all our favorite Pokémon costume ideas, but of course, they're not the only ones that are out there. Some of the others (like the Pikachu mask above) can be found at the online stores below:
When you're shopping online, be mindful of the minimum shipping requirement for free shipping. If there's the option, you can choose instore or curbside pickup to save on shipping prices.
Which of these Pokémon Halloween costume ideas is your favorite?