You can stay on your diet during grilling season. Check out these 15+ Weight Watchers Grilling Recipes. There are veggies, chicken, and more.
For ideas of what to make with these, check out all of our grilling recipes.
Tis the season for tons of BBQ's. Every time I turn around, we are cooking something on the grill. That's the best part of the summer. But, it's not so great if you're on a diet. It can be, though, if you decide to make some of our tasty Weight Watchers Grilling Recipes.
All the Weight Watchers recipes are separated by points. The majority of those points are Weight Watchers Smart Points/Freestyle Points. If you're still following an older program or newer program (like myWW), you may have to adjust the points accordingly.
As we grill more this summer, we'll be updating this list so be sure to bookmark it and come back from time to time to see what's added.
At the end of the list of WW grill recipes, we have a couple sections you might want to check out too. We have a list of what to grill when you're on WW, giving you ideas of things that are ZeroPoint Foods so you can come up with your own Weight Watchers recipes.
Then, we have a section of what not to grill if you're on WW, and that has a bunch of foods that you don't think are high in points but they are.
If you are counting points and starting with Weight Watchers, be sure to read our Tips For Getting Started With Weight Watchers post to help you get started on the right track.
15+ Weight Watchers-Friendly Grilling Recipes
Affiliate links are included in this post and Drugstore Divas may make a small commission if you use them.
These are listed in order, from the least amount of points to most. They start at 0 WW points and go up from there.
Just a reminder, be sure to calculate the points for the program you're on before you start cooking. You don't want to end up surprised.
ZeroPoint WW Points Grilling Recipes
Grilled Chicken Salad
This Grilled Chicken Salad is so delicious and filling. Grill the chicken, then finish building your salad with your favorite ZeroPoint Foods.
Chicken Shish Kabobs
Even though this Chicken Shish Kabobs recipe is written for the oven, the post does tell you how to make it on the grill too. Either way you make it, this is a ZeroPoint kabob.
1 WW Points Grilling Recipes
Grilled Tomato And Mushroom Skewers
A bit of garlic butter spread across the skewers is where these Grilled Tomato And Mushroom Skewers get their point. Other than that, they're made with ZeroPoint Foods.
Grilled Asparagus
The WW points in this Grilled Asparagus recipe come from the oil that you put over the asparagus to assure it doesn't stick to the foil.
Foil Packet Grilled Vegetables
A drizzle of olive oil across these vegetables is the only way WW Points are added to these grilled veggies.
Grilled Shrimp Kabobs
A little olive oil is added to these Grilled Shrimp Kabobs so they don't stick to the grill. And that's the only reason these have 1 WW Point each.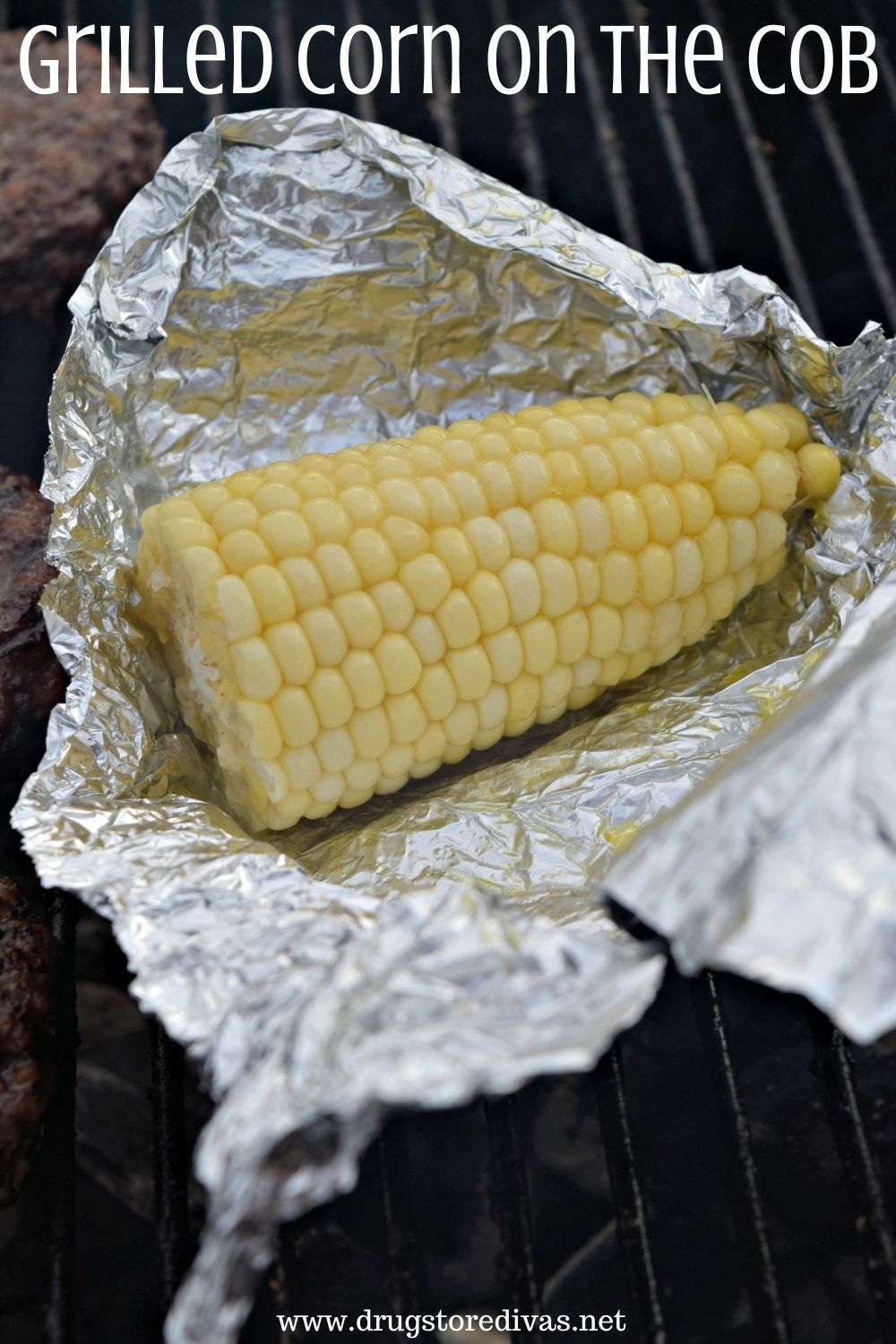 Grilled Corn On The Cob
You could skip the butter on this Grilled Corn On The Cob to make it 0 points, but I wouldn't. The butter makes it delicious.
Grilled Beer Can Chicken
This whole chicken is 8 servings, which makes it only 1 WW Freestyle point per serving. That's fantastic.
2 WW Points Grilling Recipes
Grilled Mushrooms
These Grilled Mushrooms are so good and so simple to make. And only 2 WW Points if you eat 1/4 of the pan.
3 WW Points Grilling Recipes
Chickpea And Spinach Vegan Burgers
These Vegan Bean Burgers can be made indoors or you can grill the burger. Since they're made of chickpeas, not black beans, they hold up really well when grilled.
4 WW Points Grilling Recipes
Baked Potatoes On The Grill
A small potato is 4 Weight Watchers points, so if you're making a ZeroPoint protein and veggie, this is okay to add to your day.
What should you grill if you're on WW?
Chicken (without the skin) is a zero point food on the current Weight Watchers program, so if you're trying to quickly decide what to grill, look for chicken. Seasoning it with salt, pepper, onion powder, and other packaged seasonings are you best bet since they are free on WW. Don't bathe your chicken in teriyaki sauce before grilling because that could turn into a lot of points quickly. Chicken with the skin on can add up to be a lot of points, so choosing chicken breast over a chicken thigh is a great idea.
Corn on the cob is a backyard BBQ staple. It's also zero points. So wrap an ear of corn in foil and toss it on the grill. Grilling corn really brings out its sweetness, so you should be able to get away with eating it without butter. And if you can, that's the way to go. Butter is about 1 points per teaspoon, which is just about the amount you'd put on corn on the cob.
Fish — not all, but most — is a zero point food. So a piece of grilled fish drizzled with sliced lemon on top, is a filling and delicious dinner. If you do grill fish, using a cedar plank instead of grilling in a pan will require less oil (which means less points).
Portabella mushrooms are a great alternative to steak. We actually use them as a substitute in our Philly cheesesteaks. Portabella mushrooms are zero points, so if you're craving steak but looking for less points, mushrooms are a good alternative.
Turkey is a zero point food (as long as it's breast, extra-lean, or is at least 98% fat free), so swap ground turkey for ground beef when you're making hamburgers for the grill. Just keep an eye on grilled turkey burgers. It's a lot easier to dry them out compared to a ground beef burger because there's less fat in turkey.
Vegetables are a zero point food as well. But, be careful when you're using oil to help them not stick to the grill. You can be adding a lot of unwanted calories with oil.
What should you not grill if you're on Weight Watchers?
Baked potatoes are such a summer BBQ staple. It's so easy to cover a potato in foil, throw it on the grill, and have a delicious side dish in under an hour. And you would think a potato is a vegetable, so it's free. Nope. It's not. Neither are sweet potatoes.
A baked potato is about 4 to 6 WW points, depending on what program you're on. And think about potatoes. No one eats them plain. One tablespoon of butter is going to be about 5 WW points. So even if you just use butter, salt, and non-fat Greek yogurt (which is 0 points), you're still looking at 9 to 11 points for a potato.
Our recipe above is really conscious of the size of the potato you're grilling. So, if you do want to incorporate one into your barbecue is to choose a small potato.
Steak has gone down in points on the latest Weight Watchers' programs, but steak is still about 4 WW points per 3 oz. sirloin. If you're on the PointsPlus program, a 3 oz. sirloin is 5 points (trimmed sirloin is 3 points). Steak does shrink while cooking. Higher temperatures cause more shrinkage, and you usually grilling at a high temperature. So that steak may not be filling and you'll reach for other foods to eat.
Anything that goes in a tortilla. We have a grilled vegetable wrap recipe that we love to make for dinner. It's all grilled vegetables, so it sounds like low points, right? Wrong. Tortillas are really high in points.
If you make WW's Handmade Flour Tortillas recipe, each tortilla is 4 points. If you can skip the tortilla and eat whatever filling your grilling on a lettuce wrap instead, you'll save yourself a lot of points.
Which of these Weight Watchers Grilling Recipes will you try first?