The holiday season is upon us. Be prepared and don't stress out with these Ways To Have A Stress-Free Holiday Season.
For more help making this the best holiday, check out all of our Christmas posts.
Thanksgiving has passed and I'm in full Christmas mode now. I spent all weekend wrapping gifts and attending Christmas events. I'm telling you. It's all Christmas all the time here now at Drugstore Divas.
But that's because we have to rush a little bit this year. We're going to Florida for the holiday and sending our gifts down on the pony express (so we don't have to worry about packing them and the airline losing our luggage — like what happened to me earlier this month).
So it's stressful here.
And no matter if you're traveling or not, it feels like the holiday is always stressful. That means we really need to find Ways To Have A Stress-Free Holiday Season or we won't be able to enjoy this time of year.
And that's what you want most of all, right?
There's so much hustle and bustle this time of year, from seeing holiday displays to seeing friends to picking up that last minute gift. But you want to enjoy it, not rush through it.
Lazy walks through Christmas lights sure beat quick ones just so you can cross it off your holiday to do list.
Ways To Have A Stress-Free Holiday Season
Affiliate links are included in this post and Drugstore Divas may make a small commission if you use them.
The season really can be chaotic and you can lose sight of the enjoyment in it. I really love Christmas (it's my favorite time of year), so I try to just enjoy it as best I can.
The more running around I can do before the season starts, the more time it leaves me to drive around the neighborhood, checking out Christmas lights.
Purchase gifts early
I start my holiday shopping as early as possible. To be honest, I usually start the day after Christmas.
See, there are a ton of things to buy the day after Christmas, like wrapping paper and Christmas-themed hand soap. So I'll buy all those types of things. Plus, Walgreens usually has a great toy sale that starts on December 26 every year.
For gifts, though, I'll pick up a few things here and there throughout the year. Those more often than not are used as birthday presents rather than Christmas gifts. But once August hits, I usually have all birthday gifts taken care of, so I'm in Christmas mode.
I make a list with the names of everyone I have to shop for and every time I pick up a gift, I add it to the list. That helps me make sure everyone has the same number, plus it reminds me of gifts I've picked up during the year that I may have forgotten about.
Purchase Christmas gifts online:
If you're searching for holiday gifts online this year, some of our favorite places to shop for Christmas gifts are:
When you are shopping online, be sure to find out a store's minimum cart total for free shipping. Also consider in store or curbside pickup, where available, to save on shipping charges.
Have a few extra gifts handy
I make a list of everyone I need gifts for and I double (and triple) check them. I want to make sure I have everything I need for everyone on our list. But, sometimes, something unexpected comes up. A Toys for Tots drive I didn't anticipate or a last minute white elephant party.
So, instead of being caught off guard and scrambling, I always make sure to have a couple extra gifts: a stuffed animal, a few bags of chocolate, cute holiday socks, whatever. These always go over well with the recipient and no one really realizes I had nothing planned.
Wrap gifts early too
I usually won't start wrapping my Christmas presents until I have a tree to put them under. And we always put our tree up the first Saturday of December. So even if I have the gifts in September, they'll just sit unwrapped in the closet for a while.
As soon as our tree is up, though, I'll wrap them, tag them, and put them under the tree. It's a nice way to enjoy our gifts as decorations (plus helps me assess where I'm at with gifts too).
The only exception is Pete's gifts. I will wrap them early but I hide them back in the closet. I won't put them out until Christmas Eve because I don't want him guessing at what I got him.
Some years, like this year, I need to get the gifts wrapped and delivered early (because I need to send them all down to Florida with my parents). Wrapping them early means less I have to wrap in December, and that's a nice break.
Creative gift wrapping ideas:
If you want your gifts to stand out this year, we have a few clever gift wrapping ideas for you.
Write your cards now
I'm usually really good about sending out Christmas cards early. The first weekend of December, I write out all our cards. Then that Monday, they're in the mailbox ready to go. The only way I'm able to do that is if I get buy Christmas cards ahead of time.
If you start your photo cards early, you have time to move your photos around 100 times to make sure they're exactly how you want them. And you'll still have time to get them out before the holiday rush.
Where to order photo cards:
If you want to order photo cards, there are a bunch of great places to order them online.
Some places will even address and mail them for you too, so look for that option when you're ordering, if you really need to save on time.
Freeze your cookie dough
When my mom was still in New York, she used to make a zillion cookie platters, each with a zillion different cookies. It was a lot of work for her to spend a whole weekend doing nothing but baking.
After a few years, she had a brilliant idea. She would spread it out over a few weekends. She would make a different dough each weekend, roll it into cookie balls, and freeze it. The day before she was to give out the platters, she would take the cookie balls from the freezer and bake them.
Much easier.
I actually started doing this myself, but during the year. If I'm going somewhere to bring cookies, I'll bake half the dough and then freeze the other half. Then, when I'm going somewhere else, I am already halfway done with my baking.
Delicious cookie recipes that freeze well:
If you're looking for some cookie recipes that freeze well, we have you covered. Take a look at our favorites below:
Make a movie night
During the last week or so of the Christmas season, Pete and I have a movie night every night. We pick our favorite Christmas movies (Christmas Vacation, Elf, Rudolph the Red Nosed Reindeer, etc.) and watch one a night. It's a great way to unwind from the day, press pause and stop rushing, and just enjoy spending time together.
We have a post about How To Have An At Home Movie Night to help you plan the perfect movie night in.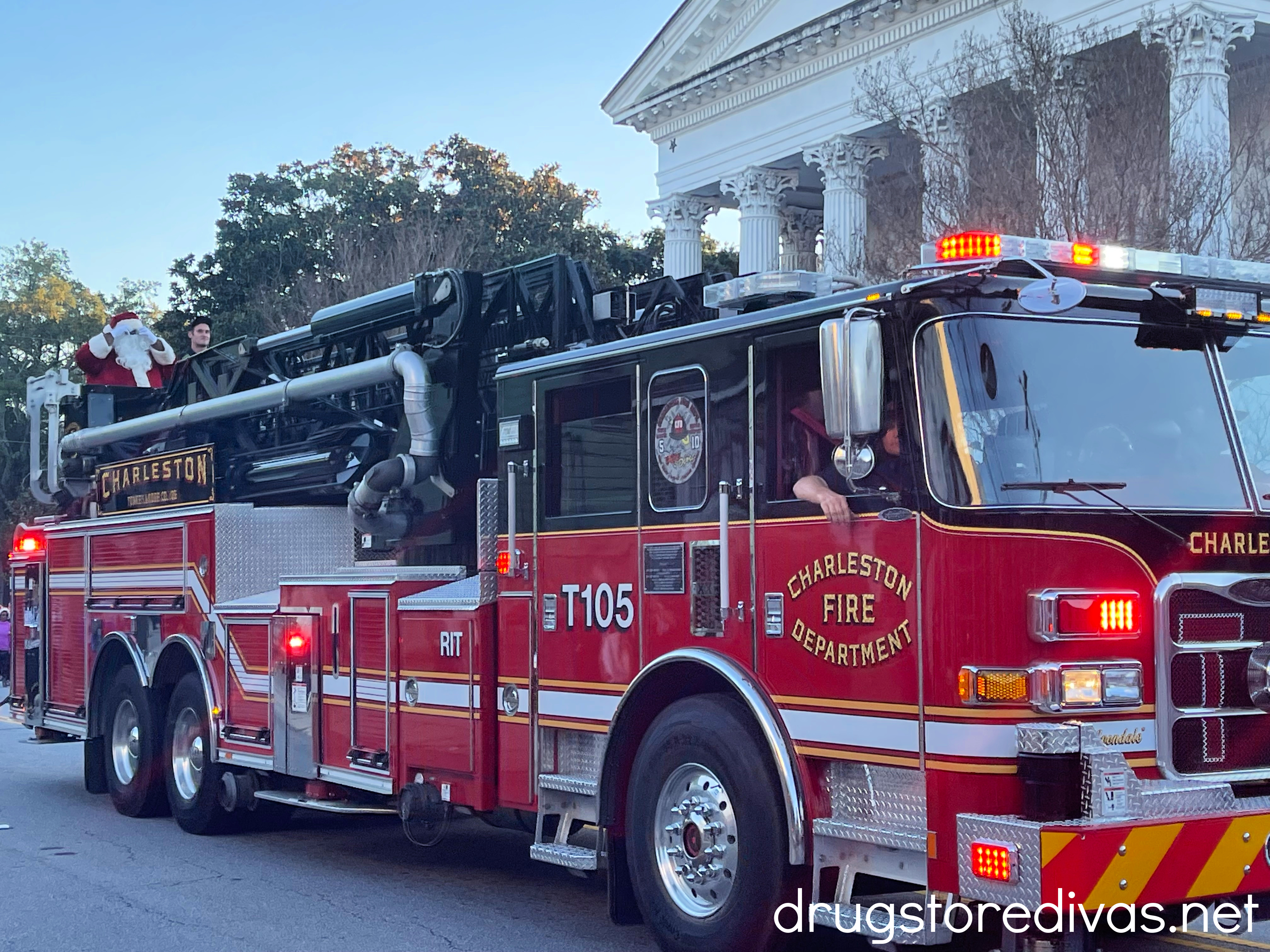 Spread everything out
Christmas season always feels like such a rush. People try to hurry and squeeze everything into one weekend. Personally, I prefer to spread it all out. We pick up our tree and start decorating it the day after. I always think the tree needs a day to fall and fluff out before you start weighing it down with ornaments and lights. So waiting a day spreads out the decorating.
Try and do that too. Make a list of everything you want to do in December, rather than everything you want to do in a weekend. Spreading events, cookie making, and holiday visits out over the entire month make each activity a little more special.
Of course, that's hard when there are events planned on the same day. Our town and the town next to it are both holding their tree lighting ceremonies this Saturday. So, in that case, choose one. You don't have to do both. You can see the Grand Illumination of one, then the regular every day illumination of the other one. It'll be fine.
More Holiday Tips:
If you need a little more help this holiday season, we have a few other posts you might enjoy.
Which of these ways to have a stress-free holiday season will help you most this year? Let us know in the comments.