If you're not hosting the holiday, you're probably traveling to it. Keep your sanity with our Holiday Travel Tips. There are tips for traveling by airplane, RV, car, and with pets.
For more travel tips, check out all our travel posts.
For holidays, if you're not going, someone is coming. Someone is traveling.
And if that someone is you, you may be dreading it. Because sometimes, traveling can be a pain. Especially on holidays. There are more people on the road, in the air, and sitting way too close to you at the airport gate.
What's personal space, right?
But, holiday travel doesn't have to be a headache when you take some of our tips for holiday travel to heart.
5 Holiday Travel Tips
Pack snacks and drinks.
I don't care how you are traveling: plane or train or automobile or horseback. This rule applies to you.
Pack snacks and drinks.
What you can pack is based on your mode of transportation. But, you should always pack snacks.
If you're flying, you can't bring any liquids over 3.1 oz., so that knocks out most of your drink options. And, if you're flying and pack your own alcohol, you're not allowed to serve yourself on the plane. So you can't pop your own bottle of travel-sized liquor and indulge. A flight attendant must serve that to you.
If there's a nice flight attendant, you can ask if he or she will open the bottle and pour it into a cup for you. That's fine. Or you can just skip the mini bottles and use that space to pack snack bars. Or an empty water bottle that you can fill at the airport.
If you're driving, you can pack a cooler full of waters, sodas, juices, and whatever else you like to drink (that's car friendly, so no alcohol on the open road).
It's a lot cheaper to pack your own food and drinks instead of stopping at a rest stop (or, heaven forbid, the airport café) whenever someone gets thirsty. Speaking of, be sure to check out our post about How To Save Money On Snacks For Road Trips because yes, snacks can get expensive.
But you want to pack snacks and drinks. For one thing, no one gets hangry and the trip is a lot happier. Plus, it makes your trip smoother if you don't have to keep stopping for food along the way.
Leave early, but not too early.
Don't wait until the last minute to leave.
The almighty "they" says get to the airport two hours before your flight, but you need to anticipate longer delays during the holiday season, both on the road and in the airport.
The roads can be slammed, and that means it takes longer to get anywhere.
And in the airport, there are so many more requirements for cleaning, sanitizing, and standing six feet apart right now. So things just go slower. You can't use a self check in kiosk immediately after another passenger. The screen needs to be cleaned. And that cleaning can cause a delay.
Plus, with so many people flying, security (and every other aspect of the airport) will be slower.
One time when I flew, I saw an entire family miss their flight because security was slower than they anticipated. They were sitting on the tram explaining to their kids why they wouldn't be seeing Mickey Mouse that day. It was rough.
But, don't get there too early. If you're allowed to get to the airport three hours early, don't get there four hours before your flight. Your flight won't be checking in yet, so you'll just have to sit outside, staring at your phone until you're able to check in.
Expect delays.
We drove to Washington, DC for spring break a couple years ago. There was so. much. traffic. That happens when there are so many people taking a vacation at the same time.
The car behind us, though, was a little antsy over the traffic, I guess. When he saw the traffic was opening in the distance, he got too excited — and slammed into us and then slammed us into the car in front of us.
Of course, that caused a bigger delay for us all (since we had to wait for the police to come) and it delayed everyone behind us as well. If you just expect delays and don't allow yourself to get frustrated by them, it'll be easier.
And keep that in mind when you think about speeding too. Sure, speeding may get you to your destination a few minutes faster — but not if you get pulled over and have to wait for a police officer to write you a ticket.
So if you're taking the open road, just enjoy the open road. Drive the speed limit, don't get frustrated in traffic, and don't do anything that could cause you more delays.
And right now, flights are getting delayed constantly — from a few hours to a few days. If you do get stuck at an airport, our list of Things To Do At The Airport While You're Waiting At The Gate will help you pass the time.
Only pack a carry on.
If you're only traveling for a few days, your best bet is to only pack a carry on.
Checked luggage can get lost. Of course, airlines do their best to make sure no one's luggage gets left behind, but it happens. And it could take a few days for the airline to find your luggage and then get it to you. So if you're only gone for a few days, by the time your luggage gets to your destination, you may already be on the way back home.
If you pack in a carry on and keep it with you at all times, you won't risk it getting lost along the way.
Plus, if you have your bag with you, you don't have to wait at baggage claim to claim it. Many airlines will offer to gate check your luggage to your final destination for free in order to save room in the overhead bins. That's nice of the airline, and it sounds tempting, but it will delay you at the end of your trip. So to me, it's never worth it.
Speaking of only packing a carry on, be sure to check out our Carry On Must Haves list so you don't forget to pack anything.
Download travel apps.
When we were driving during Hurricane Florence, trying to get back to North Carolina from New York, there were so many closed roads due to downed trees, flooding, and roads that turned into sink holes. The detour signs weren't updated immediately, obviously, so parts of the trip were hard to navigate.
Pete used an app on his phone that had updated road conditions, and that was a huge help. Download those travel apps ahead of time so you are prepared for your road trip.
There are a lot of apps that make your vacation smoother. Before you leave, check out our list of 10 Free Apps To Make Your Vacation Easier, so you have them before you go.
Additional Tips For Holiday Travel:
Depending on how you're traveling, we have a few additional travel tips for you to check out below.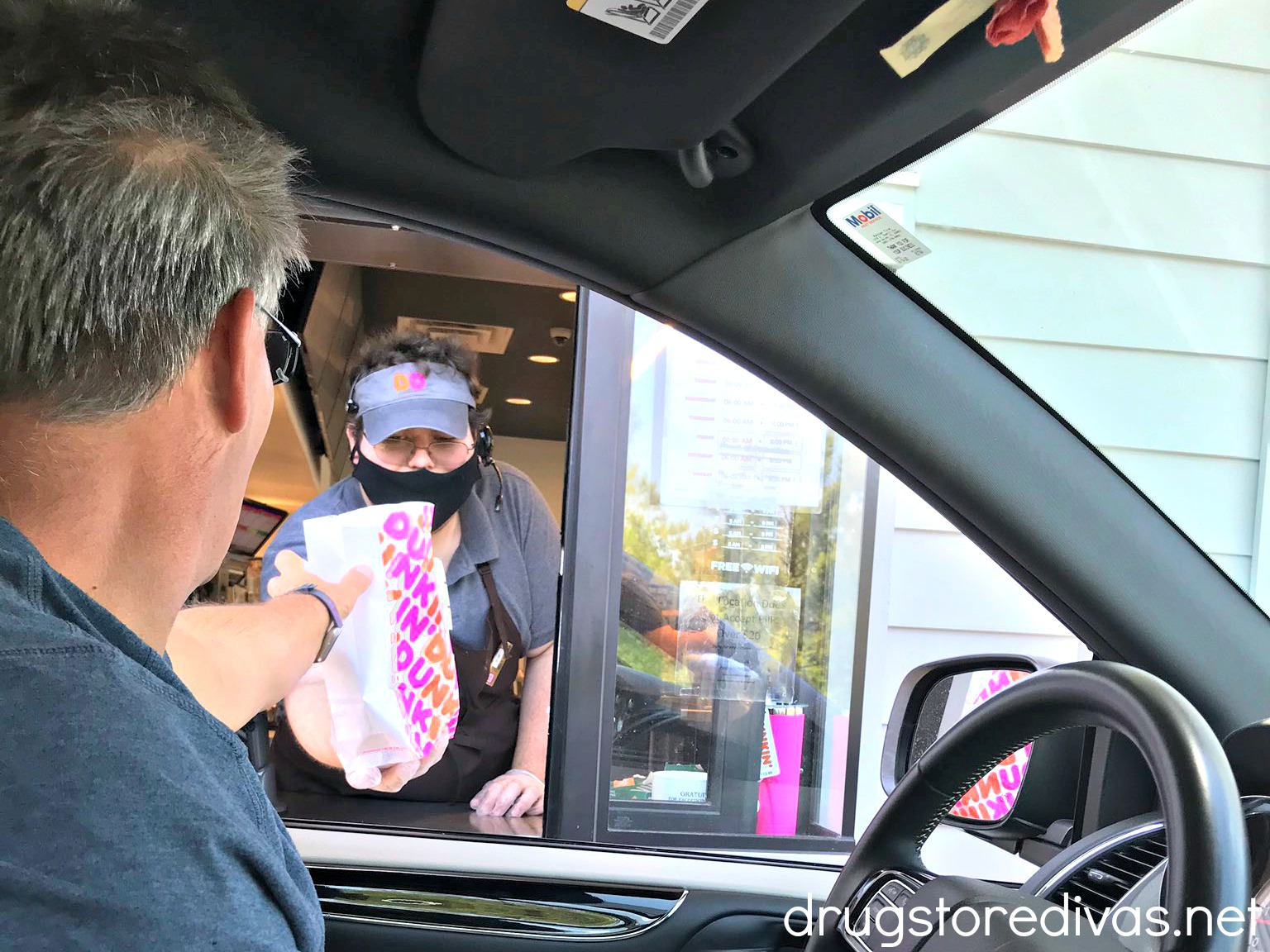 Tips For Traveling By Car:
If you're planning on driving to your destination (my preferred mode of travel), we have a bunch of additional travel tips. This 10 Advantages Of Driving Instead Of Flying post is the most helpful if you're taking your own car.
And if you're not, check out our 10+ Tips To Save Money On Car Rentals post before you rent something.
Tips For Traveling By Plane:
If you've never flown before, start with our 5 Useful Tips For First Time Flyers to give yourself a little confidence when you get to the airport.
While you're packing for that flight, be sure to check out out 10 Luggage Tips For Checked Bags and Carry On Must Haves.
Tips For Traveling By RV:
If you're renting an RV this travel season, because it's easier to pack your kids in there than in the car, there are a few things you need to know first.
Our Tips For RVing With Kids will help.
The bloggers at Life Of 2 Snowbirds travel numerous times a year in an RV, and have a ton of helpful posts about RV travel, including: Getting Ready For Our First RV Road Trip and What We Learned On Our First RV Road Trip.
Tips For Traveling With Pets:
If you're taking your pet with you (because what's a holiday without Fluffy and Fido, right?), we have a few posts that will help with that.
What holiday travel tips do you have? Be sure to leave them for us in the comments.