From hot sauce to wipes to sneaker cleaning pads, these are really good Stocking Stuffers For Men that he'll actually use. And maybe you'll use too.
For more shopping help, check out all of our gift guides.
Stocking stuffers are usually just random gifts that are picked up at the checkout line at the last second because you forgot stocking stuffers. But, honestly, they're my favorite part about Christmas shopping. They can be the most fun — and yes, random — things.
To help you, we put together this list of Stocking Stuffers For Men filled with items that he'll actually use and actually be excited to see when he opens his stocking.
In order to make this list of stocking stuffers, we had a little bit of a criteria. First, the items had to be able to fit in a stocking. That one's obvious. Less obvious is that the items have to cost less than the actual gift you're giving.
Sure, you can fit a Nintendo Switch in a stocking, but you don't want to. And finally, these had to be items that the gift recipient would actually use. Not just something that'll get tossed in a drawer, never to be seen again.
This Stocking Stuffers For Men list isn't the only shopping guide we have on Drugstore Divas. For all of them, check out our Holiday Gift Guide.
10+ Fun Stocking Stuffers For Men
Affiliate links are included in this sponsored post and Drugstore Divas may make a small commission if you use them.
Foam Finger Kitchen Sponge
Does your man think he's the best at washing dishes? Well, then he needs this #1 Dish Washer foam finger kitchen sponge. It's so, so funny.
It's also pretty useful since it is actually a kitchen sponge.
And if he doesn't wash the dishes, well, maybe this is a good hint to get him to help out in the kitchen a little more.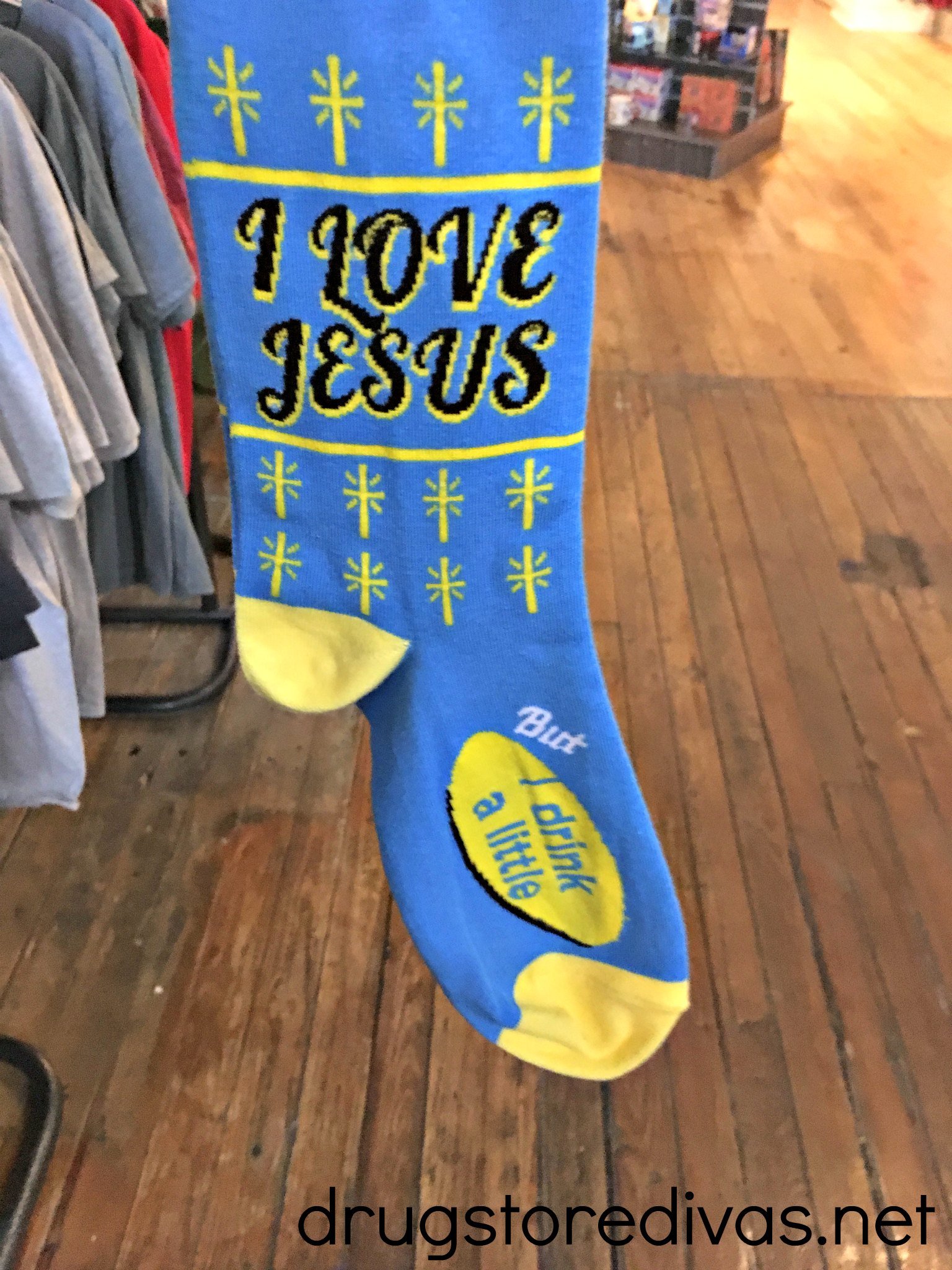 Socks
I buy Pete a new pair of socks for his stocking every single Christmas. But it's not a 6-pack of boring white socks like your mom used to give your dad each year. Not me.
Every year, I give him a really funny pair of socks.
My brother once said, "White socks are a wasted opportunity" and I really take that to heart when I'm buying stocking stuffers.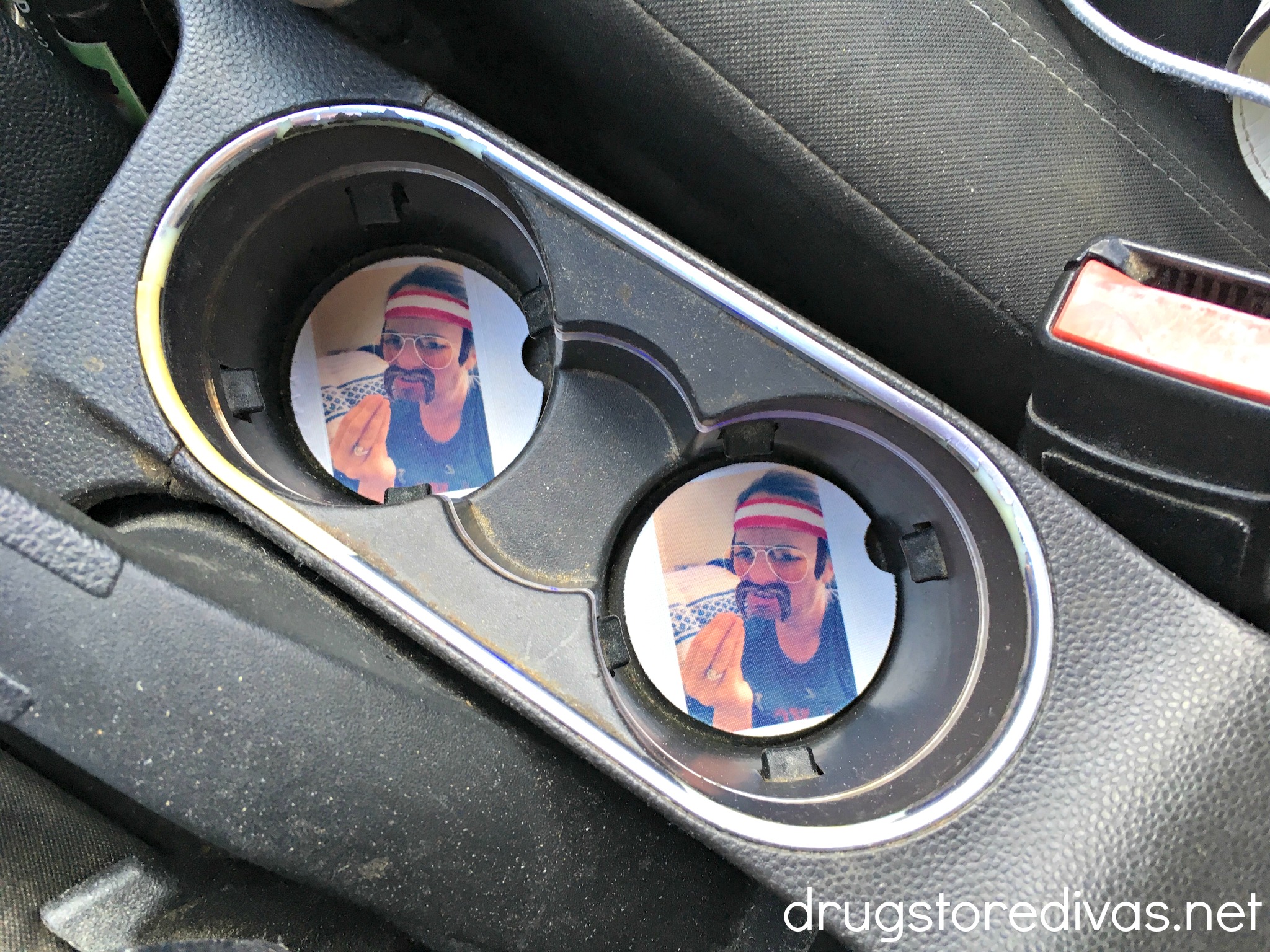 Car Coasters
Car coasters are so incredibly useful, if you spend any considerable amount of time in a car. Not even long road trips. Just the daily commute where you bring a drink that could drip all over the drink holder.
Save the car from condensation by putting car coasters in your husband's stocking. But, not any car coasters. Get personalized car coasters with a hysterical photo (to you guys, no one else has to laugh) on them. He'll laugh every time he's driving.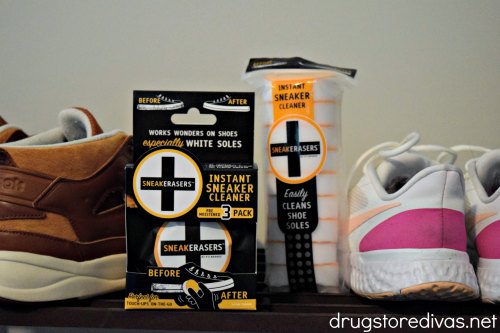 SneakERASERS
If you are filling a stocking for a man who loves sneakers, you absolutely need to add SneakERASERS to his stocking. They're basically Magic Erasers, but for your sneakers.
We're both usually pretty careful about where we walk when we have white soled sneakers on, but you can't prevent everything. And that white will get pretty messy pretty quickly. A swipe withSneakERASERS takes care of that and makes your sneakers look brand new.
Pete used to clean his with toothbrush, so these are much easier.
Wordle Ornament
We have an ornament tradition where I purchase us a new ornament that represents something we did this year. And what did everyone do this year? Played Wordle. I have two group texts that are just Wordle scoreboards, and those are more active than my family's group text.
So, commemorate this year with a Wordle ornament from BigLeaguePins. What I love about this one, besides the quality, is the fact that it says "Phew" at the end. Which, if you've ever played Wordle, you've said a time or two.
If you're not into Wordle (you should be; seriously, go play now), you can pick up a bunch of other ornaments or pins from BigLeaguePins that represent your year and they'll be the same great quality as this one.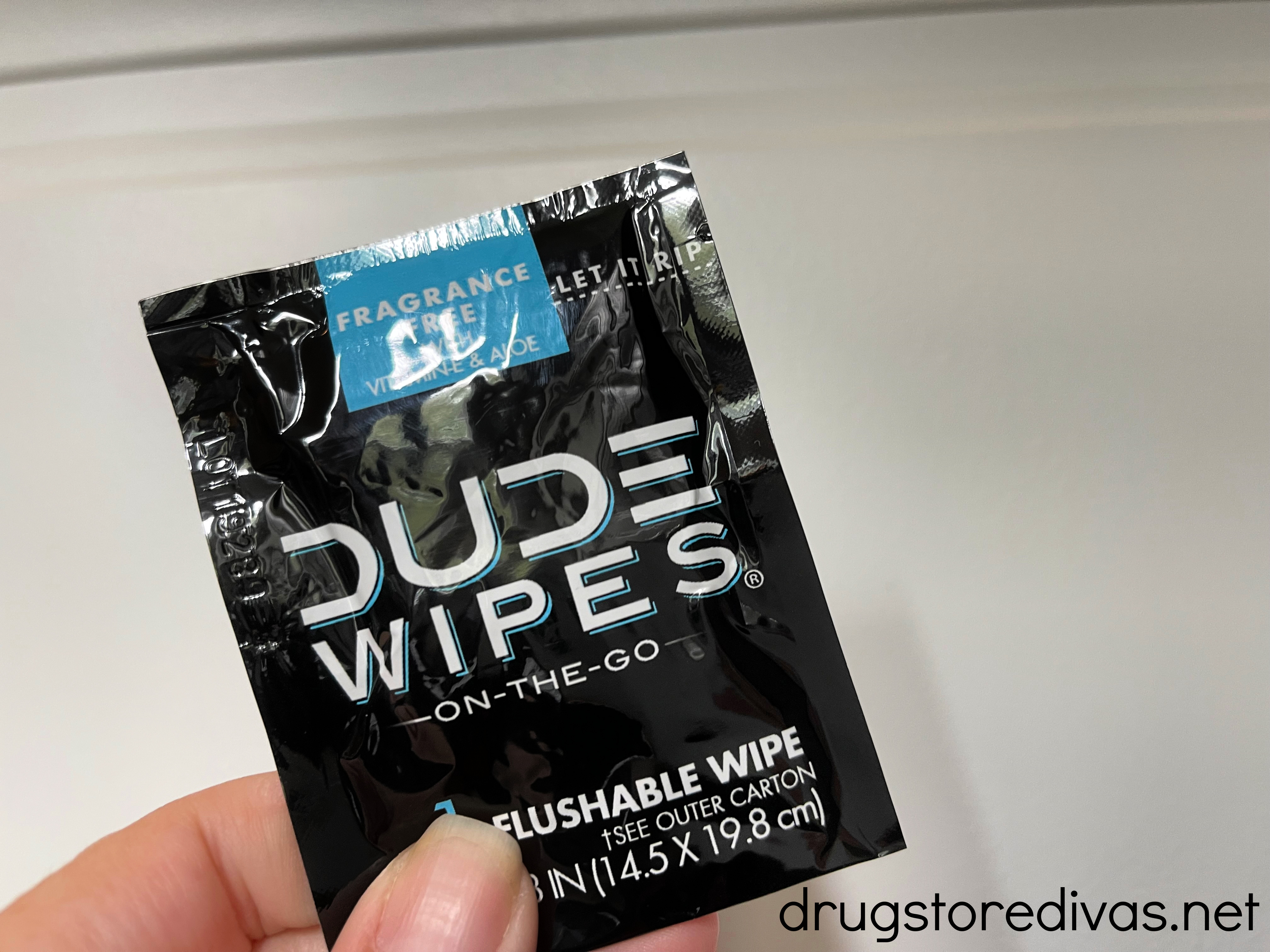 Dude Wipes
Are Dude Wipes the most romantic stocking stuffer on this list? No. Not even close. But are they the most practical and useful stocking stuffer on this list? Well, also maybe no. But they are useful and practical and you should buy a pack for your man's booty.
He might laugh. He might be confused. But, once he tries them, he'll be so fresh and so clean … and he'll be hooked.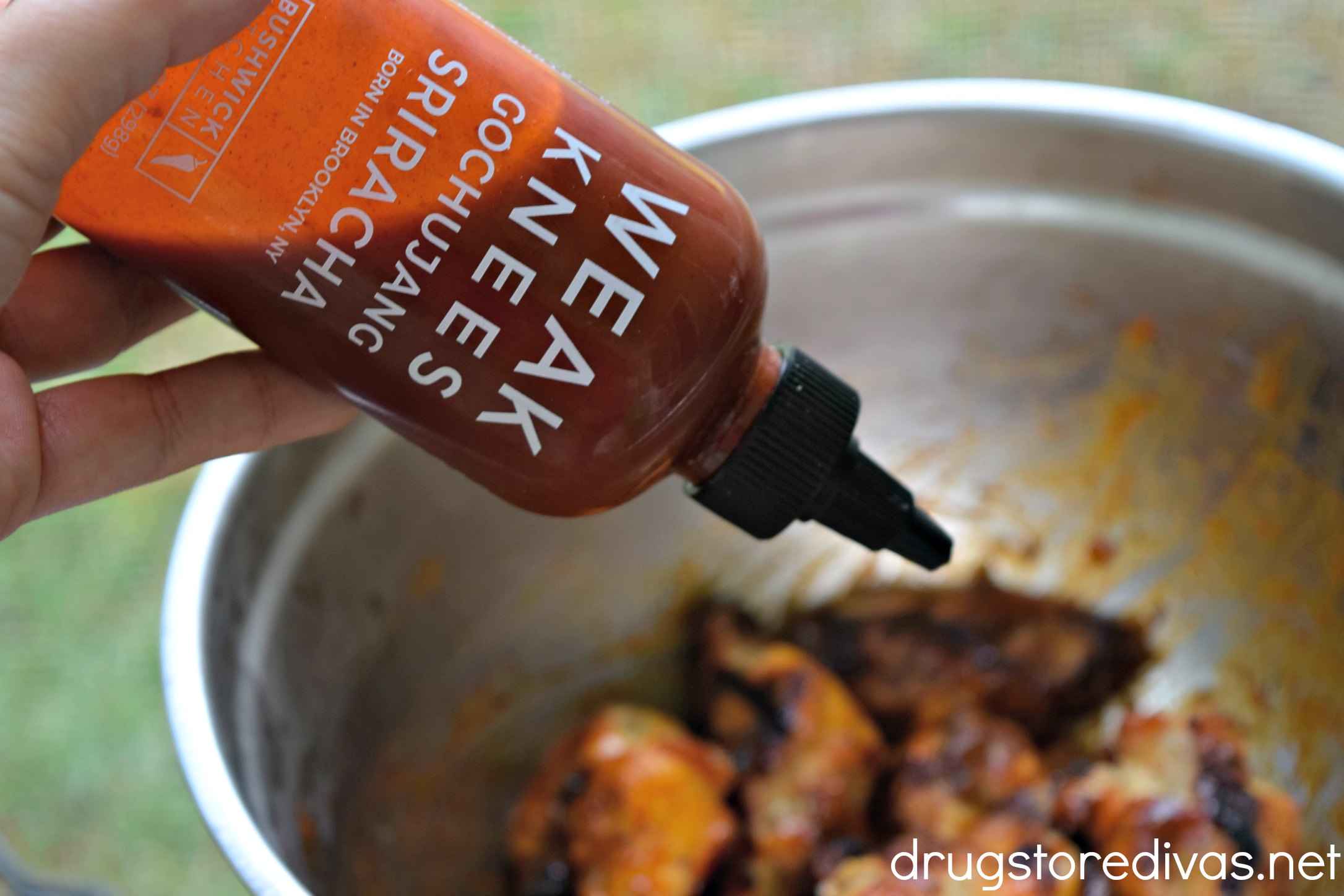 Hot Sauce
Pete has loved hot sauce since before I knew him, so I get him hot sauce for his stocking every year. I don't get him plain, boring ones. This year, I got him hot sauce from Lake Greenwood State Park in South Carolina.
A lot of people are getting the Hot Ones Challenge Packs because it's a "fun" thing to do with your family and friends (I guess, but also no). But you can get any sort of hot sauce that you think your man will enjoy.
Lotto Tickets
One of my family's go to gifts are lotto tickets. I buy them every year to stick in my brothers' anniversary cards. And my parents always stick them in our Christmas stocking.
What's great is that if your man wins a bunch of money, this gift turns into an even better gift than you intended.
One Chip Challenge
Have you heard of the Paqui One Chip Challenge? It's wild. It's one tortilla chip — in a box that's shaped like a coffin, if that tells you anything. The chip is covered in reaper and scorpion pepper and is insanely hot. Like bring tears to your eyes, drink an entire gallon of milk, sort of hot.
So, if your man like spicy foods or just ruining his mouth for the next day, this chip is a great stocking stuffer.
But, I'm warning you. It's hot. Pete tried it this fall and even he admitted it was really hot (and he loves spicy food).
Chocolate
Chocolate feels like a copout. I know. But, don't buy chocolate from the grocery store checkout line. I mean, you can, but this is a gift. So I recommend checking out some small batch, craft chocolate and purchasing that for his stocking instead.
If you're looking for ideas, we have a few craft chocolate shops that we really like: Dick Taylor Craft Chocolate from Eureka, CA; Boehm's Candies & Chocolates from Issaquah, WA; and Schmidt's Candy in Queens, NY.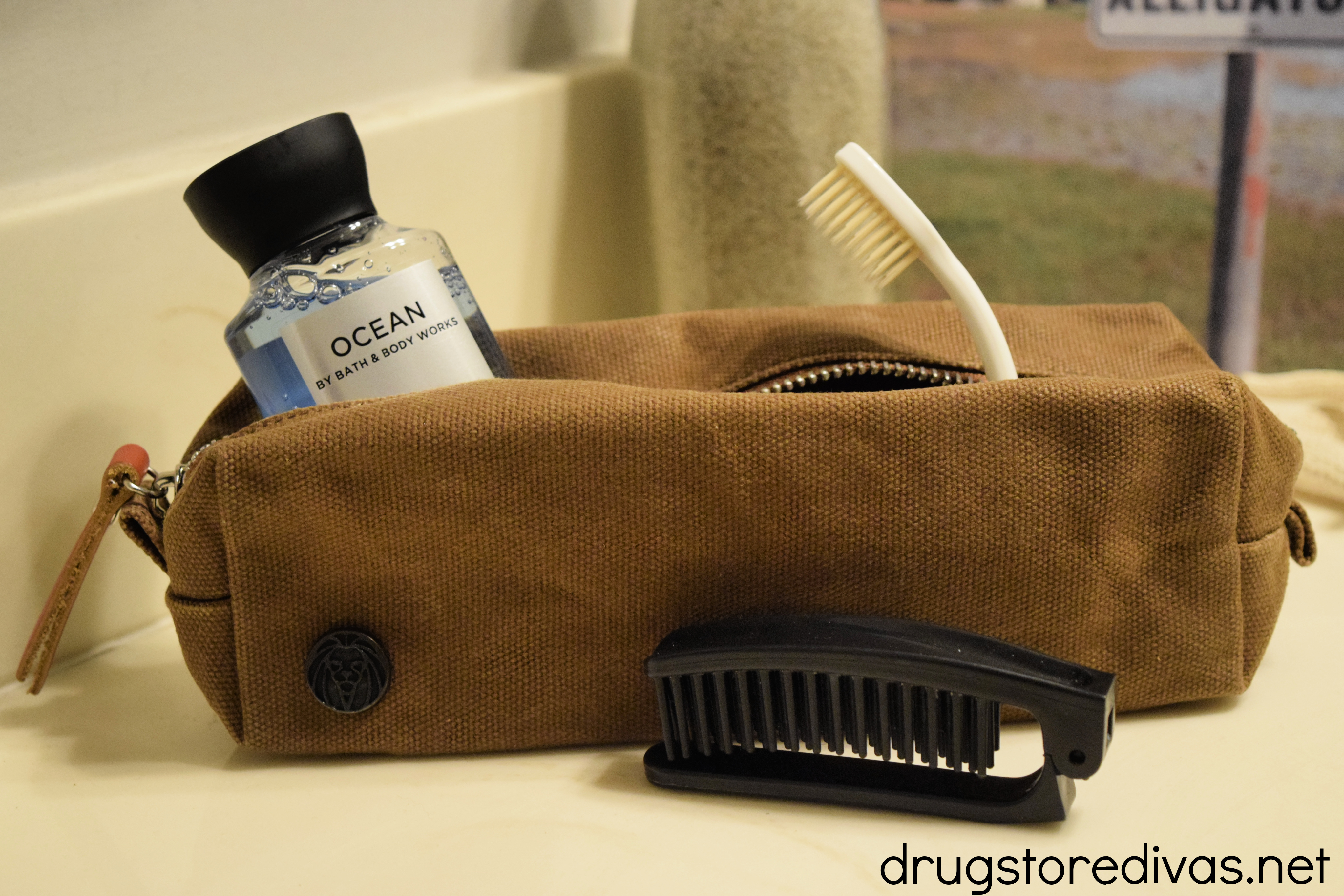 Small Toiletry Bag
Don't put a full-sized toiletry bag in a stocking. That would be more of an under the tree gift. But a small toiletry bag would definitely fit the criteria of a stocking stuffer.
You could actually make that the whole theme of the stocking. Pick up a small toiletry bag and fill the stocking with travel sized toothpaste, a travel toothbrush, mini body wash, etc.
And hey, maybe your big gift under the tree could be a vacation.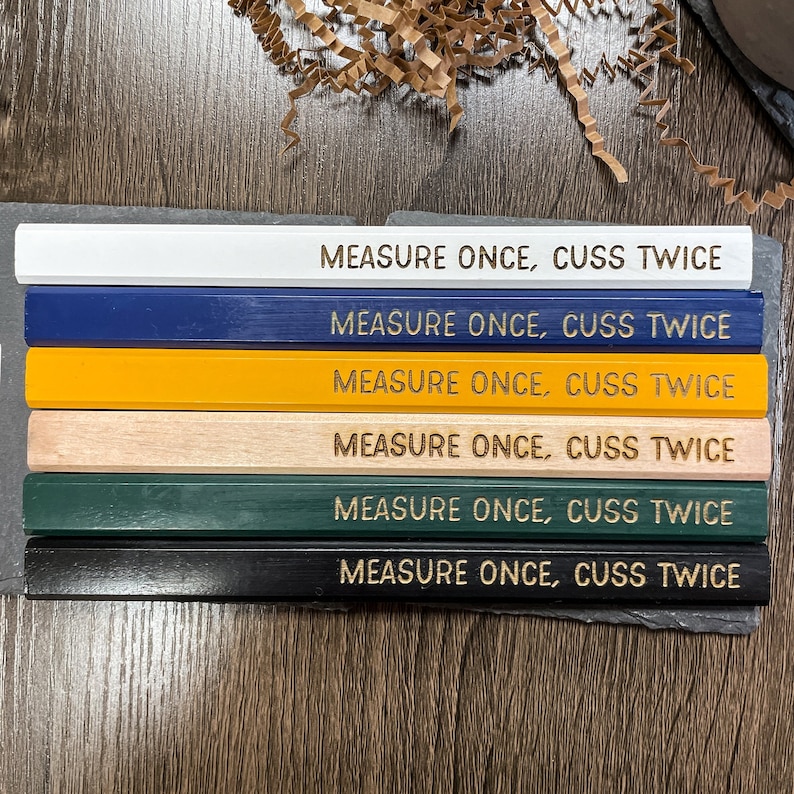 Purchase Stocking Stuffers For Men Online:
Of course, these aren't the only stocking stuffers for guys. They're just the ones we think are most practical. We had to leave some off, like the Measure Once, Cuss Twice Carpenter Pencils above.
So, you can check out the store's below for more ideas:
Be sure to check a store's minimum cart total to qualify for free shipping. And consider instore or curbside pickup, if you have time, to avoid paying shipping charges.
More Gifts For Men:
If you need more help shopping for men, you're in luck. We have a few other male-centric gift guides that will help you find the perfect gift.
More Stocking Stuffers:
If you're looking for more stocking stuffer ideas for your man, check out our 5 Clothing Items For Your Husband's Stocking for a little more help.
For the rest of your family, try our Top 10+ Stocking Stuffers For Women, 10+ Stocking Stuffers For Girls, and Top 10+ Stocking Stuffers For Kids lists.
Which of these Stocking Stuffers For Men are you sticking in your man's stocking this year? Let us know in the comments.