Celebrate St. Patrick's Day (March 17) by making one of the St. Patrick's Day Crafts And Snack Ideas on this list.
And, if you're staying in for the holiday this year, check out our How To Celebrate St. Patrick's Day At Home post/
I love holiday crafts. There's just something about making holiday crafts that really gets me in the mood for the holiday. And St. Patrick's Day crafts are so much fun.
Anything with leprechauns and pots of gold are perfect for the holiday. If you can't think of any of your own crafts to make, don't worry. I put together a list of St. Patrick's Day Crafts And Snacks to make.
Because yes, cute snacks count as food crafts. At least, we count them.
St. Patrick's Day Crafts And Snack Ideas
Affiliate links are included in this post and Drugstore Divas may make a small commission if you use them.
DIY St. Patrick's Day Rainbow Jar Craft
This St. Patrick's Day rainbow jar craft is such a good fine motor skills activity for little kids.
First, have them help separate the candy into different piles, so that's good for fine motor skills and color recognition. Then, have them put the candy into the jar, which is another way to work those fine motor skills.
DIY St. Patrick's Day Treat Bucket
This St. Patrick's Day treat bucket is a really adorable craft idea.
If you do make this, and you use a galvanized bucket, just keep in mind that the rainbow handle isn't safe to eat (since galvanized buckets aren't food safe). But you can eat the gold coins because those are wrapped.
DIY Leprechaun Hats (Made from a toilet paper roll)
Toilet paper rolls are upcycled to make these adorable leprechaun hats. Set them on skewers are display them in flower pots, vases, or just around your house.
You can use leftover paper towel or wrapping paper rolls to make these too.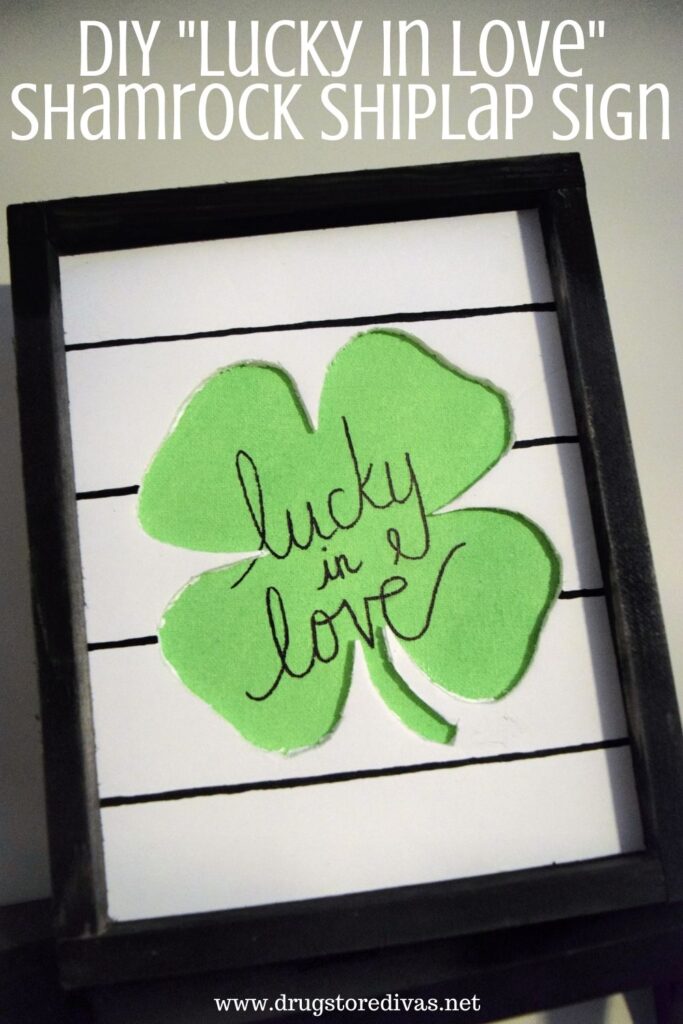 DIY "Lucky In Love" Shamrock Shiplap Sign
This Lucky In Love shiplap sign is so incredible inexpensive to make. It should cost you about $2 to make, and that's if you don't have foam board at home already.
This looks like a sign you paid good money for in the store, so no one will expect that you made it yourself.
Shamrock Pretzels
Pretzels and candy melts are combined to make these adorable Shamrock Pretzels. They're really easy to make and look like you bought them.
Mint Chocolate Bark
This Mint Chocolate Bark doesn't scream St. Patrick's Day, unless you serve it on St. Patrick's Day. You can make it any day of the year, but the green and white candy bark works best on March 17.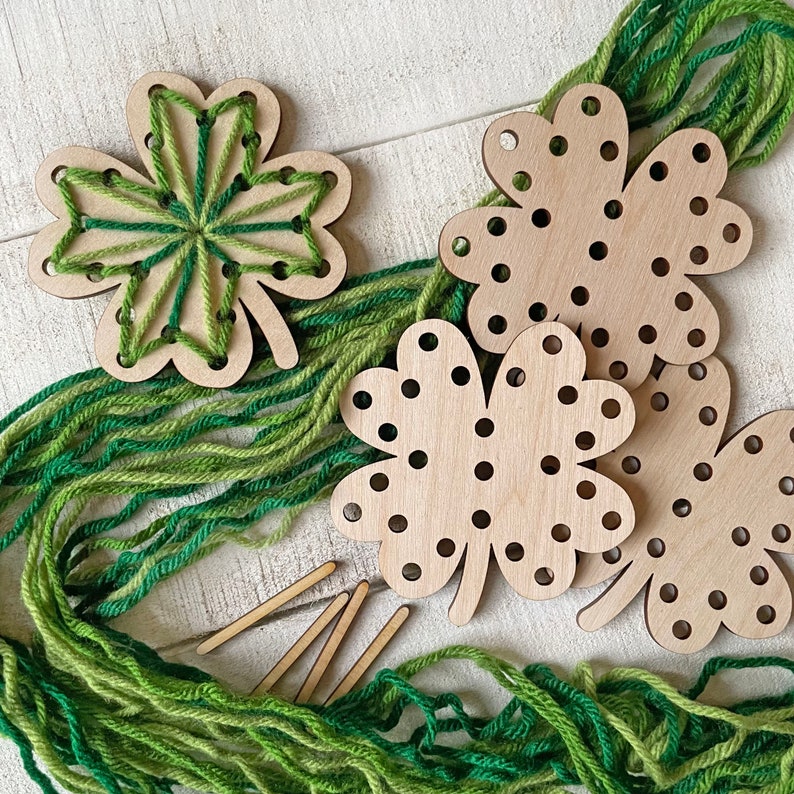 Purchase St. Patrick's Day Craft Kits Online:
If you don't have the supplies at home to make these crafts, but you still want to do something festive for the holiday, you're in luck. No pun intended.
Just grab one of the St. Patrick's Day craft kits:
Want more St. Patrick's Day ideas?
If you want a couple ideas on how to celebrate St. Patrick's Day this year, we have a few posts that might interest you:
Which of these St. Patrick's Day crafts will you make first? Be sure to let us know in the comments.