The Eastover Flea Drop is Eastover NC's annual New Year's Eve tradition. Get details on it and other North Carolina 2022 NYE celebrations.
For more help making this the best holiday, check out all of our New Year's Eve posts.
I've been to Times Square for New Year's Eve. Honestly, it's less magical and more crowded than it seems on TV, but I'm glad I went once to experience it.
It's one of those things to cross off your bucket list. Everyone (who has a heavy winter jacket and the ability to not go to the bathroom for hours) needs to do New York City on New Year's Eve for that big, grand, made for future stories type of celebration.
New Year's Eve in Eastover, NC doesn't quite have the same ring to it. And yet, it has it has its own charm … and its own annual tradition.
Eastover Flea Drop
Affiliate links are included in this sponsored post and Drugstore Divas may make a small commission if you use them.
I'll be honest. When I first heard of the Eastover Flea Drop, Eastover, NC's Annual New Year's Eve Tradition, I thought, "There's no way that a Flea Drop actually means they drop a flea. There has to be another definition of flea here. Maybe this is where Flea from the Red Hot Chili Peppers is from."
It's not.
That Flea was born in a Melbourne suburb in Australia, not in a small town in Cumberland County, NC with folklore about a flea infestation.
But, don't you think he sort of wishes he was now?
And don't you sort of want to know more about this flea drop?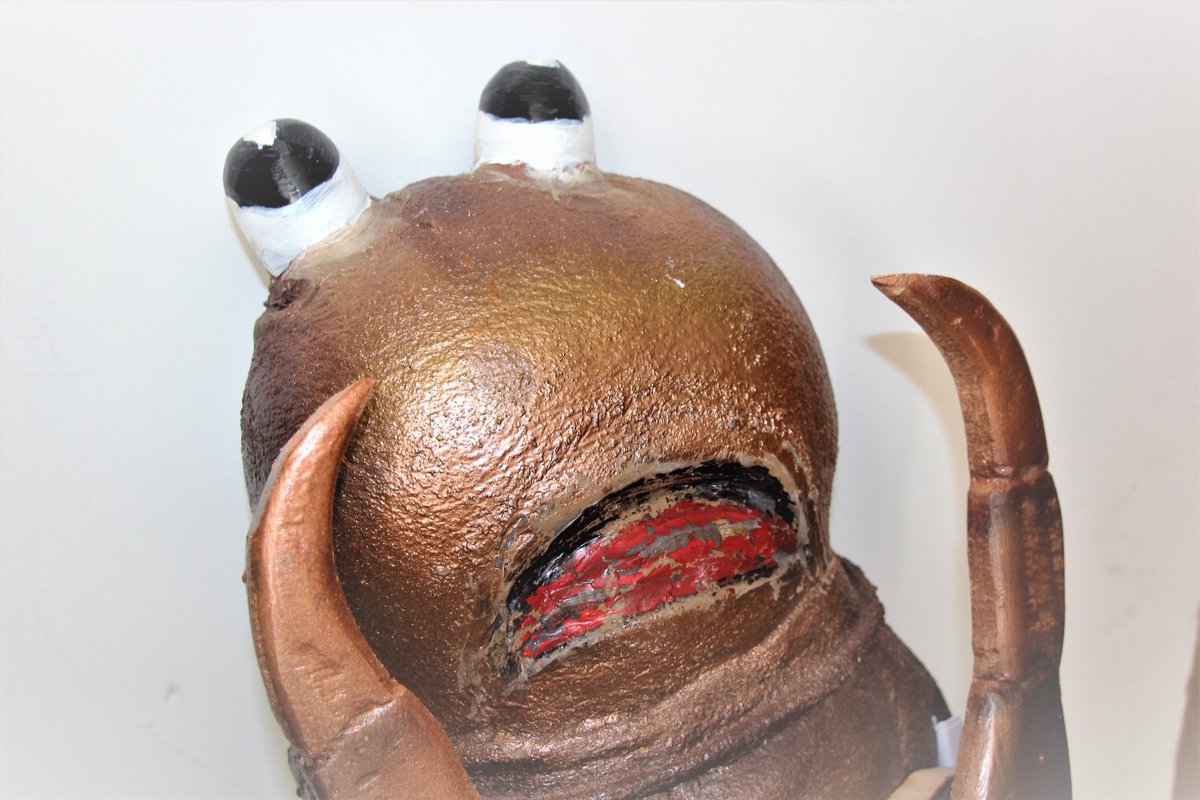 Where is Eastover, NC?
Eastover is in Cumberland County, North Carolina, about 7 miles northeast of downtown Fayetteville. It was incorporated in 2007.
Eastover is named because, as I've read, it's "east over the Cape Fear River from Fayetteville."
Which sounds confusing until you say it as full sentences.
"Where's is that?"
"It's east. Over the Cape Fear River. From Fayetteville."
I don't know why I'm imagining this conversation taking place at a rural gas station, but maybe that's because Eastover is a blink and you miss it town. Not because it's not interesting to look at, but because the town of Eastover is just barely over 11 square miles.
As of the last census, there were about 3,700 people in the entire town.
And still, this town came up with one of North Carolina's best New Year's Eve traditions. Feels like the rest of the state needs to step it up.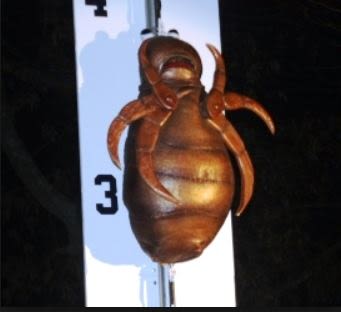 Eastover Flea Drop: Frequently Asked Questions
When did the Eastover Flea Drop start?
The inaugural flea drop happened in Eastover, NC in 2010, which, coincidentally, was the inaugural New Year's Eve of my and Pete's relationship.

That's only a mere three years after the town was incorporated.
Why the flea?
Up until the 1920's, Eastover was actually known as Flea Hill. Prior to that, it had been facetiously named Mary's Garden.

The area has very sandy ground, including a hill still known as Flea Hill. According to John A. Oates' The Story of Fayetteville, hogs and goats slept under a tavern on the sand hill — and that's where the fleas came from. And apparently, fleas thrive in sand.

Plants and flowers don't thrive in sand, which is why the name Mary's Garden was facetious.

To be honest, I stopped the flea research here.

I tried to look up sand fleas, got redirected to beach fleas, thought about hermit crabs and wanted to know if they were the same thing, and then all the Google images of fleas started to get me itchy.
Who made the flea for Eastover's Flea Drop?
The flea for Eastover's Flea Drop was made by a local seamstress. She made the flea from fabric, foam, wood, and wire.

It's not a teeny tiny thing either.

This flea — okay, let's refer to him as his name from now on: Jasper — Jasper is 3-feet-tall and weighs 30 pounds.

To put that into perspective, that's the size of a 3-year-old child.
When does the flea drop?
Jasper's decent happens at 10 seconds before midnight at the Eastover Community Building (4008 School St), but you can get there early.

Starting at 10pm, there's a dance, a DJ, a Moon Pie eating contest, plus games like Poop the Potato and Pass the Pigs.

At midnight, when Jasper completes his descent, a replica 1861 cannon is fired to officially kick off the new year.
If you've ever watched Gilmore Girls, the Eastover Flea Drop sounds like every festival that was ever held in Stars Hollow. The town festivals in Lorelei and Rory's town were the reason everyone wanted to live in small town America. Nope, it wasn't coffee at Luke's Diner, it was the events like the Bid-A-Basket Festival (where Jess outbids Dean!).
We grew up in a large county right outside New York City. We didn't have a small town feel, but we did have (what was at one point) the second largest mall in the country.
Now, we live in a small-ish town outside of Wilmington, NC. Our current hometown has really cute town festivals and parades, and I drag Pete to all of them. In a small town, you have to participate. The town needs your support and attendance in order to keep putting on events.
So that's why my heart supports the Eastover Flea Drop, even if we won't physically be there. Maybe next year.
More North Carolina New Year Eve Celebrations:
The Eastover Flea Drop isn't the only kind of unique New Year's Eve celebration in North Carolina.
There are pirates walking the plank, giant pickles falling from the sky, and one town that actually raises a sheriff's badge instead of lowering anything.
Beaufort Pirate Plunge
When we were in Beaufort, NC a few years back, the town was all about the pirates. From what I can tell, in the 1700's, the town fought back the Spanish militia. Pirates may have fought with the Spanish, but I'm honestly not 100% sure about that.
But, the town does host an annual Pirate Invasion festival in the fall and has the Pirate Plunge on New Year's Eve, which is when Capt'n Shack walks the plank above the Beaufort docks and drops into Taylor's Creek. He carries with him all of the town resident's regrets and grievances from the year.
Everyone (but the captain, I assume) can first enjoy s'mores on the Beaufort Waterfront.
The event happens from 5 pm to 7 pm.
Burgaw Blueberry Drop
Burgaw, NC is pretty close to us. It's actually where we used to manufacture Pete's marinara sauce. It's also home to the annual blueberry festival, which takes place each summer.
To spread the blueberry love into the new year, The Town of Burgaw & The North Carolina Blueberry Festival have hosted a Blueberry Drop since 2018. A lighted blueberry is dropped to countdown to the new year.
It's happening in person this year in Historic Downtown Burgaw from 5 pm to 7:30 pm. If you can't make it, you can stream the Blueberry Drop via that link.
Fayetteville Night Circus
There's a new event to celebrate New Years Eve in Fayetteville, NC: Night Circus.
Fully named "Night Circus: A District New Year's Eve Spectacular" is basically a traveling circus happening in Festival Park (335 Ray Ave).
There will be roving carnival-like performances beginning at 7:30 pm. Food trucks and vendors, plus DJ's and rides, will be on site as well.
At midnight, a new year's star will be raised, followed by fireworks.
For more about the area, check out all of our Fayetteville, NC posts.
Kure Beach Beach Ball Drop
Kure Beach is a beach located on coastal North Carolina, near Wilmington. It's actually the beach we go to when we want to have a beach day.
To celebrate New Year's Eve, the town is having an Island of Lights New Year's Eve Celebration at the Kure Beach Ocean Front Park & Pavilion (105 Atlantic Ave).
There will be a DJ and refreshments (for purchase). The event start at 9 pm and the giant beach ball drops at midnight, followed by fireworks.
Marion Gold Nugget Drop
We all think about the gold rush happening out west, but gold was actually first discovered in North Carolina. Marion, NC, a town about 30 miles from craft brewery mecca Asheville, celebrates that annually with The Original North Carolina Gold Festival during the summer.
To ring in the new year, Marion drops a giant golden nugget, landing on a 10 foot wide donut, to count down to the new year.
There's also a huge celebration during the evening too. There's a scavenger hunt, resolution run 5k, urban hike, and more.
Plus, there's a Family Fun Zone, carriage rides, and historic ghost walks from 9 pm to midnight, and train rides for kids from 9 pm to 11 pm.
Morehead City Crab Drop
Morehead City is located near the Outer Banks, but isn't part of the Outer Banks itself.
The town hosts the Downtown Countdown and drops crab pots — which contain a giant crab — at Big Rock Fountain.
The celebration kicks off at 5 pm with kids activities like face painting, music, a coloring station, and more.
At 6 pm, there's the kid's crab pot drop. And there will be fireworks at midnight on the waterfront.
Mount Airy Badge Raising
Mount Airy, NC is the real town that the fictional Mayberry from The Andy Griffith Show was based on.
Instead of dropping something to count down to midnight, Mount Airy raises something. In the annual Mayberry Sheriff Badge Raising, the Mount Airy Museum of Regional History raises a replica of Andy Griffith's sheriff badge in the Museum Courtyard.
The courtyard opens at 11:30 pm and the badge raising happens at midnight. The event is free for everyone.
For kids, Mount Airy hosts a Noon Year's Children's Event at the same museum. There will be dancing, a balloon release, and more. The event is free for members and $5 for non-members.
Mount Olive Pickle Drop
Mount Olive is known 'round the country because of Mount Olive Pickles. So of course, the town of Mount Olive drops a giant pickle to count down to … 7 pm.
The in person Pickle Drop is back this year at the University of Mount Olive (634 Henderson Street). Food trucks arrive at 5 pm, video screens will count down the last hour of 2021 (from 6 to 7 pm), and fireworks will follow the Pickle Drop.
If you are going in person, you're encouraged to bring canned food as a donation to the Food Bank of Central & Eastern NC.
If you can't make it in person, you can livestream the Mount Olive Pickle Drop via that link.
Newport Pig Drop
Newport, NC is located about 40 miles due east of Jacksonville, NC. Each year, the town hosts an annual Pig Drop to ring in the new year, where a plastic pig is dropped at 6 pm.
The event start at 5 pm with hot chocolate, cookies and party favors, followed by the lighted pig dropping.
Raleigh Acorn Drop
At midnight, North Carolina's state capital drops an acorn to ring in the new year. The Acorn Drop in Raleigh happens at City Plaza (443 Fayetteville St) — twice. There's an early drop for kids at 7 pm, then at 11:59 pm, the acorn drops again.
Fireworks follow the later drop of the acorn.
New Year's Eve At Home
If you're planning to celebrate New Year's Eve at home, be sure to check out our 70 Recipes For The Ultimate New Year's Eve Party so you're ringing in the new year with all the best snacks.
Which New Year's Eve tradition is your favorite? Comment below to let us know.