Don't forget about these fiesta-worthy Cinco de Mayo appetizers when you're planning the menu for your Cinco de Mayo celebration. They'll definitely be the hit of your party.
For more ideas of what to make, check out all of our recipes.
I always joke and say I should have been born Mexican or Italian because I love their food. I say it in jest, but honest, I could eat Mexican food for every meal, every day, for the rest of my life and I'd be happy. So any excuse to eat Mexican food is a good one for me.
Cinco de Mayo is a great excuse, even if everyone's reason for celebrating is a little muddy. People (incorrectly) assume that Cinco de Mayo is Mexican Independence Day. It's not. That's in September. Cinco de Mayo is the anniversary of Mexico's victory over France at the Battle of Puebla.
A questionable reason for tacos and margaritas, yes. But, it's the perfect excuse for a Cinco de Mayo party and tacos when it's not Taco Tuesday. But, really, you can make these recipes anytime.
And if you do, be sure to invite me over for dinner.
If you're also trying to figure out a main course for your Cinco de mayo dinner, tacos are always a good answer. Get inspired by our list of 5+ Taco Recipes For Cinco De Mayo.
5+ Fiesta-Worthy Cinco de Mayo Appetizer Recipes
Affiliate links are included in this post and Drugstore Divas may make a small commission if you use them.
As we add more great recipes with Mexican-inspired flavors, we'll update this list. So be sure to save this post (bookmark it, pin it, however the cool kids are saving things now) so you can come back to it and check for more ideas.
Guacamole
Guacamole is such a classic Mexican appetizer. But, you don't have to head out to your local Mexican restaurants to get good guac. You can make it at home in your own kitchen.
Start with ripe avocados, cut them so they're still chunky (it's so much better than smooth guacamole — trust me!), add onions, tomatoes, fresh cilantro, some seasoning, and lemon juice for a really bright tasting guacamole that's great with tortilla chips.
Guacamole Cups
If you're worried about people double dipping into your homemade guacamole, a better way to serve guacamole is as Guacamole Cups.
Spoon the guacamole into crisp cups made from wonton wrappers, then set them on a tray. People can grab one and enjoy it, rather than putting their hands in the chip bag and their cups into the guacamole bowl.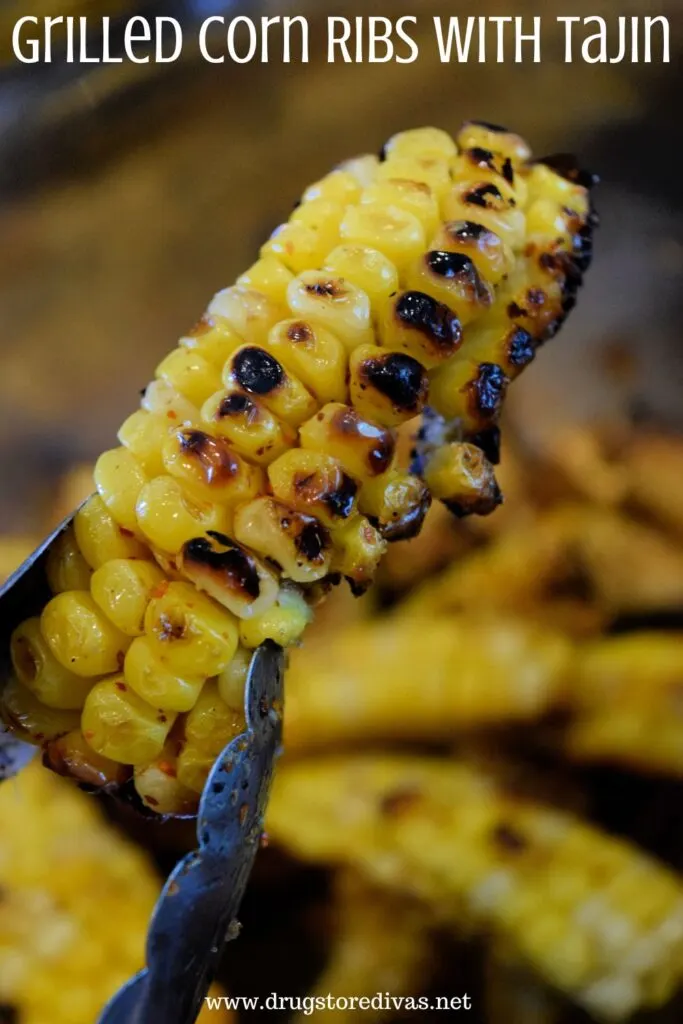 Corn Ribs with Tajín
If you've never had corn ribs, you need to add them to your Cinco de Mayo menu. They're a really easy appetizer that's absolutely delicious.
They're not authentically Mexican, but it is a delicious recipe. Our version is seasoned with Tajín, which you traditionally find in Mexican dishes. And since Mexican street corn is a really popular recipe that shares two elements with this appetizer (Tajín and corn), it fits with your Mexican meal.
Homemade Salsa
Salsa is so incredibly easy to make at home, as long as you have a blender. Once you make it, you'll be wondering why you ever purchased packaged salsa from the grocery store.
When you make it at home, you can vary the number of jalapeno peppers you add to it to change the level of spice in the salsa. We sometimes make a super spicy salsa to enjoy ourselves. But, when I'm making it for a party, I usually make it mellow for the masses. That way, it's a real crowd pleaser.
Grilled Mexican Street Corn Salad
I'm absolutely obsessed with this Grilled Mexican Street Corn Salad (aka esquites). It's all the flavors of Mexican Street Corn, just served off of the cob.
Traditionally it's served in individual cups, but we actually serve this as a large family-style salad (It's the perfect addition to our summer pot luck menu because that's when you can get the best sweet corn). You can serve it either way you prefer.
We grill the corn on the cob in this recipe because that's more traditional. But, if it's cold during your Cinco party and you don't want to grill outside, you could use oven-roasted corn instead.
Wonton Taco Cups
If you're serving something Mexican-inspired for dinner, but you still want tacos on your table, these Taco Cups are a great way to get tacos on the table without all the mess and bowls of tacos.
In this super easy recipe, instead of using shells, this recipe uses wonton wrappers as the base for ground beef, refried beans, and cheese. When they're done cooking, you can top them with sour cream and green onions (or whatever your favorite taco toppings are).
If you really like the size of these, but you want to keep the shell more authentic, we actually have a Homemade Taco Bowls recipe where we walk you through making homemade corn tortillas shaped like a bowl.
Refried Bean Dip
Refried bean dip is such a classic Mexican starter, and this cheesy dip does not disappoint.
This bean dip is filled with super simple ingredients: refried beans, cream cheese, sour cream, diced tomatoes, cheddar cheese, and taco seasoning. That's it. You bake it all together, top it with jalapeno peppers (if you dare!), and enjoy.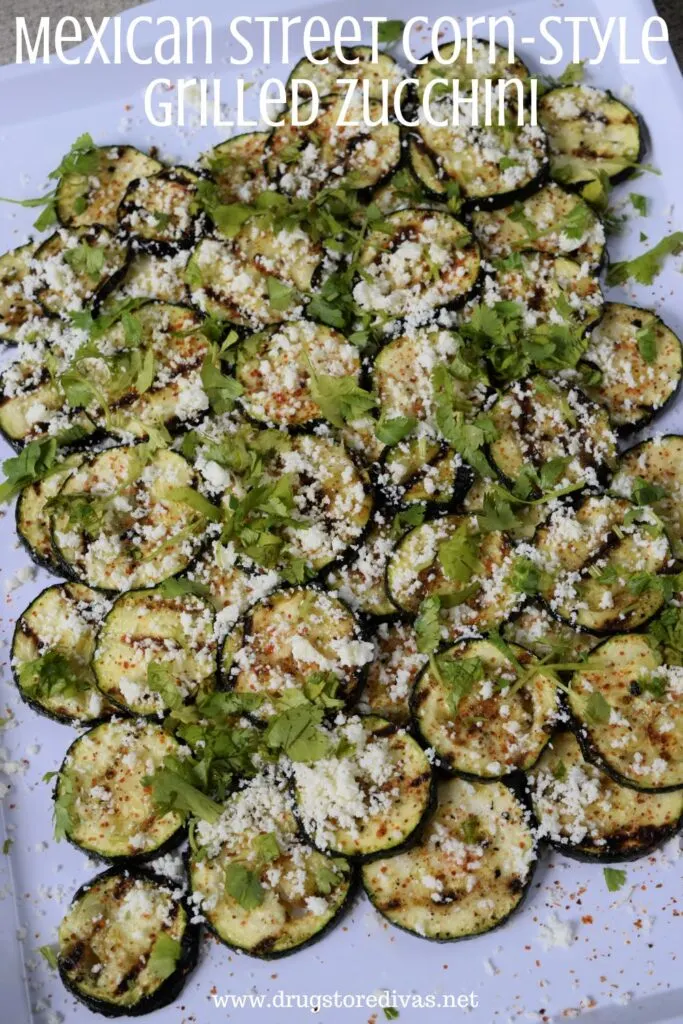 Mexican Street Corn-Style Grilled Zucchini
Take Mexican street corn, swap the corn for zucchini, and you have this Mexican Street Corn-Style Grilled Zucchini. It's my easy twist on a classic Mexican dish.
You grill the zucchini slices, then top them with Tajín, cotija cheese, cilantro, and a little bit of seasoning. The result is a really fresh flavor that's so incredibly familiar — and yet really different too.
We usually make this when we're hosting a barbecue and looking to make a bunch of side dishes on the grill too so we don't have to run between the grill and the oven, but it really works as an appetizer too.
Mexican Main Dishes:
This list is filled with the best Mexican recipes we have that work as appetizers. But, if you're looking for something that's a little more substantial to eat, check out our Slow Cooker Chicken Burrito Bowl. That's our most popular Mexican-ish recipe. If you don't have a slow cooker, we have a stove-top Chicken Burrito Bowl version as well. We also have a Taco Rice Casserole recipe, with black beans and corn, amongst other ingredients, that we make every other week because it's so good.
If that's not making you hungry, our list of 5 Easy Quesadilla Recipes will inspire you. There's even one for a S'mores Quesadilla for dessert.
Which of these Cinco de Mayo appetizers are you making this year? Be sure to let us know in the comments.