When I was in school, it was so much fun to pick out your box of Valentine's Day cards and hand them out to your class. But now, in the days of Pinterest, everyone is making super cute cards. So of course, I had to put together a list of DIY Valentine's Day Cards for Kids to get your creative juices flowing.
Now, I'll be honest. If you get the box cards, you're good. Those are completely fine. And I actually have a list of cute ones after the list of homemade ones. Because sometimes, you just need to do what's easy. I get it.
If you want something between boxed cards and Pinterest masterpieces, some of these DIY Valentine's Day cards are actually just printables. So as long as you have a working printer, you can do them.
40 DIY Valentine's Day Cards For Kids
Save your bubble wrap from any packages you get at home and use them to make these bubble wrap Valentine's Day cards.
If you're making a card for a pizza fan, or if your kid is old enough to understand puns, this DIY You Have A Pizza My Heart Valentine's Day Card is the best one on this list.
Are these threaded cards not the absolute sweetest? They're definitely ones that can be framed and used as Valentine's Day décor year after year.
If you want to stay away from giving out candy for Valentine's Day, a bulk pack of silly straws and this really fun card are a great non-candy treat.
6. Kids Crayon Valentines
Dress up a box of crayons with this really cute valentine. The tutorial requires a Cricut to make it, but you can adapt it if you don't have one.
Use an invisible ink pen to write a secret love letter, then find out how to wrap it in this cute tutorial.
Slime is still really popular. This post not only teaches you how to make slime, but it also gives you a free printable for the slime cards.
This bee-themed card is a free printable, so it's really easy to make this one for a class valentine.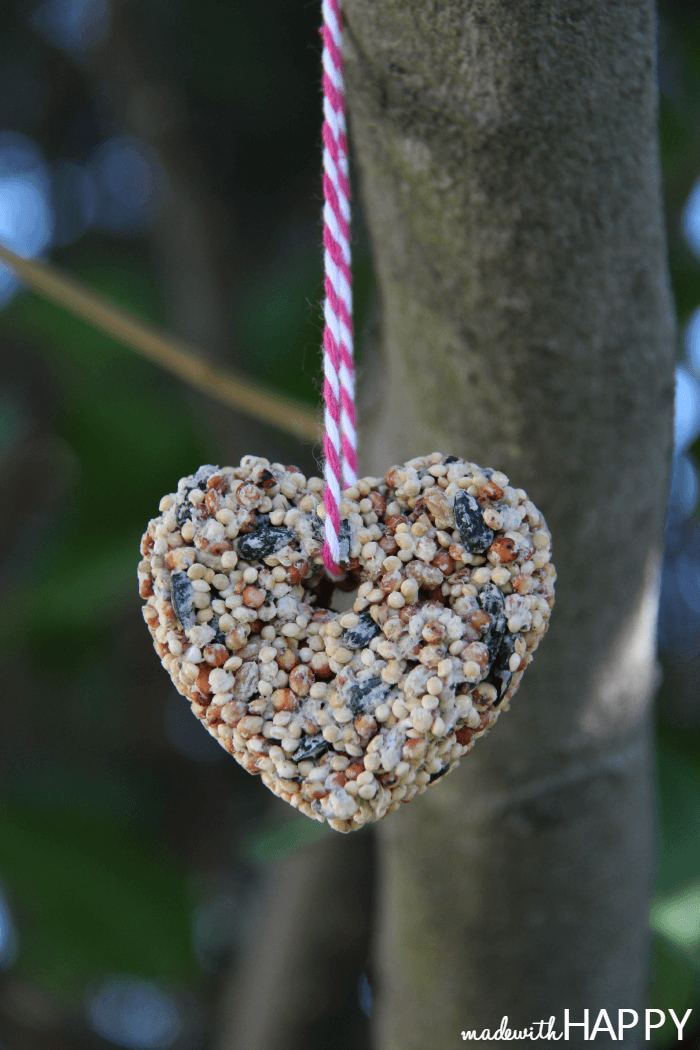 This DIY Valentine's Day card is a heart made of birdseed, which is a really incredible idea for a candy-free valentine.
When you make these valentines, you make a really fun optical illusion. Kids will absolutely love the "magic" you make from these.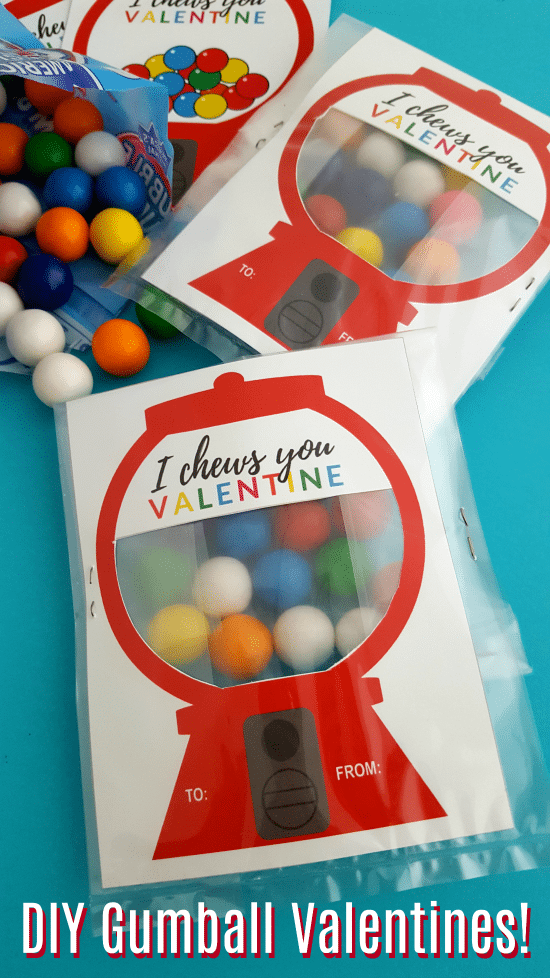 These Valentine's Day cards are amazing. The post gives you the free printable for the gumball machine and really good instructions on how to make it.
If you have a pack of playing cards that lost a card, don't throw it away. Instead, turn it into these really cute Valentine's Day cards.
14. You Are Write For Me Classroom Valentine
Pencils are a really good non-candy Valentine's Day treat, especially when you give it with these really punny cards.
These Baby Yoda Valentine's Day cards are super easy because the printable is already made for you. All you need to do is break out a paper trimmer and cut them.
Skip the candy and hand out applesauce attached to this super cute printable valentine.
Donuts are a really fun treat idea, and they're even better with this adorable printable Valentine's Day card.
A small toy race car is the perfect non-candy valentine. This printable comes with four different designs. All you need to add are the race cars and washi tape.
Turtles are my favorite animal, so I love these valentine's day cards. I also love that they have a positive message on them. And they're easy. You just print and cut.
These Super Mario valentines are my favorite ones on this entire list. The plays-on-words are adorable. They're a free printable too, so super easy for you.
This sweet card is a fun way for kids to draw, glue, and hide a special message inside.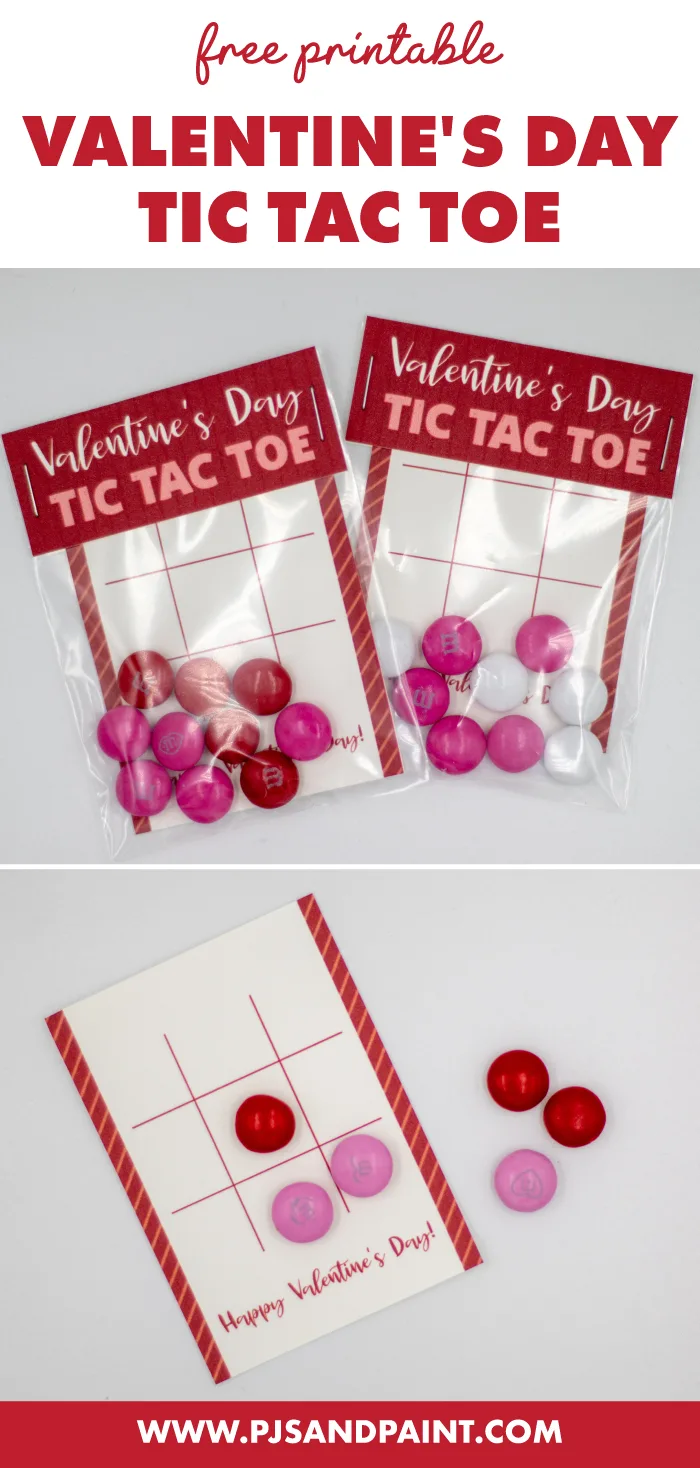 A little candy and a little game make this Valentine's Day card incredible sweet.
Baby Yoda makes his second appearance on this list with these really cute printables. All you need to do is cut them and you're good to go.
Kids are still obsessed with Minecraft, so they'll be obsessed with these Valentine's Day cards.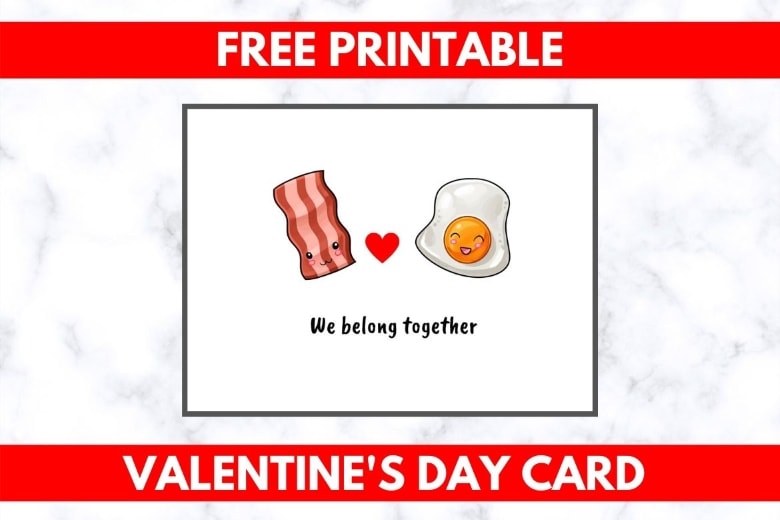 Don't go bacon your valentine's heart. Instead, print him or her this cute bacon and eggs card.
Pick up a pack of bulk bubble wands and you'll be ready to go with these really cute candy-free valentines.
Jumping frogs were always the coveted arcade prize when I was young, so I know these jumping frog Valentine's Day cards will be a big hit with your kid's class.
The Star Wars plays-on-words are strong with these cards. And kids will love them. You'll love that all you have to do is print and cut them.
You'll need a Cricut to make these cute dinosaur coloring pages, but if you have one, this is a fun and easy project.
If you're making cards for older kids or adults, these coffee-themed cards are super cute.
31. Valentines Day Puns Bookmarks
I love puns, so I love the puns on these valentines. I also love that they're bookmarks, so they can be kept and used instead of just tossed in the trash.
These cute pirate Valentine's Day cards will definitely be a big hit with your kids' class.
How adorable are these BB-8 cards? I love the "BB Mine" sentiment on them.
If you have a small class, or if you're only making these for your kids, these Valentine's Day sunglasses are adorable. Although, honestly, you can get a great deal on bulk sunglasses.
You guys know I love my Pokémon Go, so I love these Pokémon-themed Valentine's Day cards.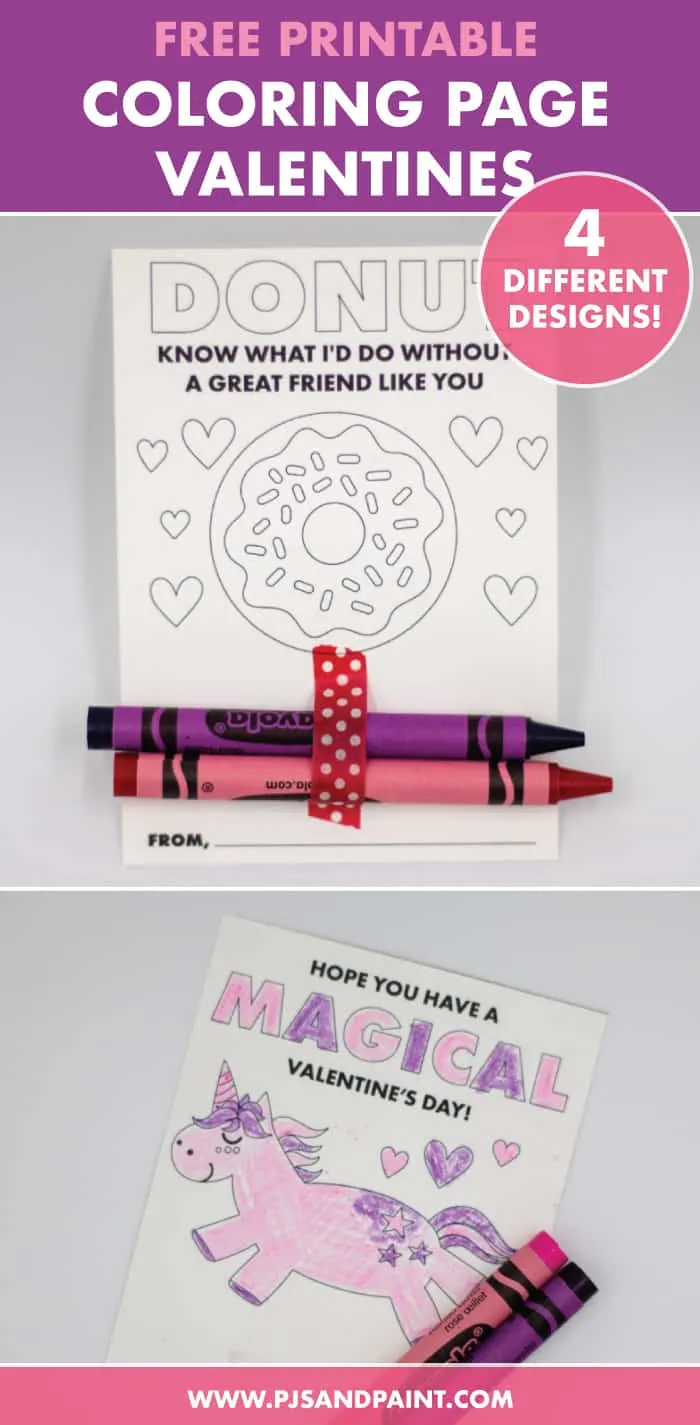 38. Coloring Page Valentines
All you need to add to these cute coloring pages are some crayons. There are four different designs that you can print, which is great.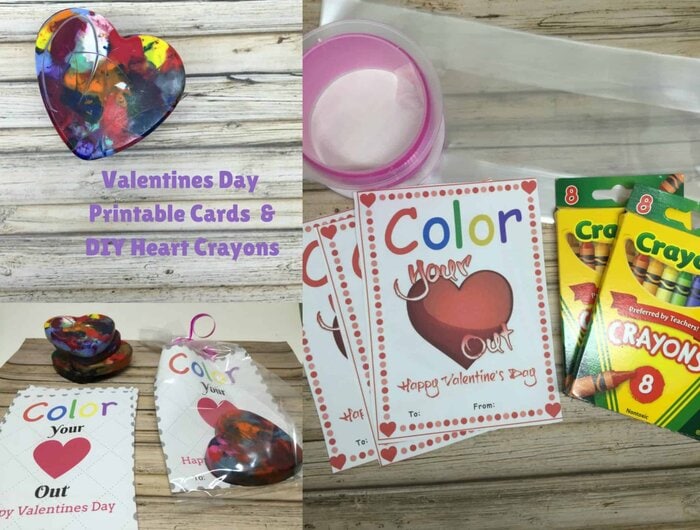 Find out how to make heart-shaped crayons and print a cute Valentine's Day card to go with them in this post.
40. Printable Baby Yoda Valentines
And one more Mandalorian printable to end this round up because kids really do love Star Wars. Speaking of, have you seen our list of Star Wars gift ideas?
Buy Valentine's Day Cards Online:
If you don't want to think about making cards, you can just buy some cute ones only. We've found a few really cute ones for you.
Valentine's Day Crafts:
If you're planning on making some Valentine's Day crafts this year, we have some fun ideas for you.
Valentine's Day Treats:
Celebrate Valentine's Day with one of our tasty recipes.
Which of these DIY Valentine's Day Cards for Kids is your favorite?