From shirts to cookbooks to pizza making items, you'll find a ton of ideas of Gifts For Pizza Lovers in this list.
If you're doing a bunch of shopping now and need a little help, we have a bunch of gift guides with tons of inspiration.
Pizza is, by far, Pete's favorite food. He's a pizza connoisseur and we've spent so much time eating pizza, trying to find the best one in our area. (Side note: The most amazing pizzas are the ones that come our of our kitchen.)
You probably know someone like that too, someone who absolutely loves pizza more than any other food.
If you're shopping for them, you've come to the right place. We have a great list of 10+ Gifts For Pizza Lovers. Pick any of the pizza-themed gifts off this shopping list and your friend is sure to be excited.
Almost as excited as they'd be if you brought home a pizza.
This is one of the gift guides we have on the blog. Be sure to check out Drugstore Divas' Holiday Gift Guide for all of our shopping guides.
10+ Gifts For Pizza Lovers
Affiliate links are included in this post and Drugstore Divas may make a small commission if you use them.
Any of these gifts would be great for a pizza enthusiast. But, whatever you get, be sure to wrap it in pizza wrapping paper. Because if you're gonna get a pizza gift, you might as well go all out.
Pizzatarian Shirt
Vegetarians are people who don't eat meat. Pescatarians are people who eat veggies and fish. And pizzatarians are people who would absolutely love this Pizzatarian shirt. Is there any better way to show you take pride in pizza? I don't think so.
The shirt has the word Pizzatarian proudly across it and the first "a" is actually a slice of pizza. Amazing.
It comes in a variety of colors and sizes (for men, women, and children) so you can get one for all the pizza fans in your life.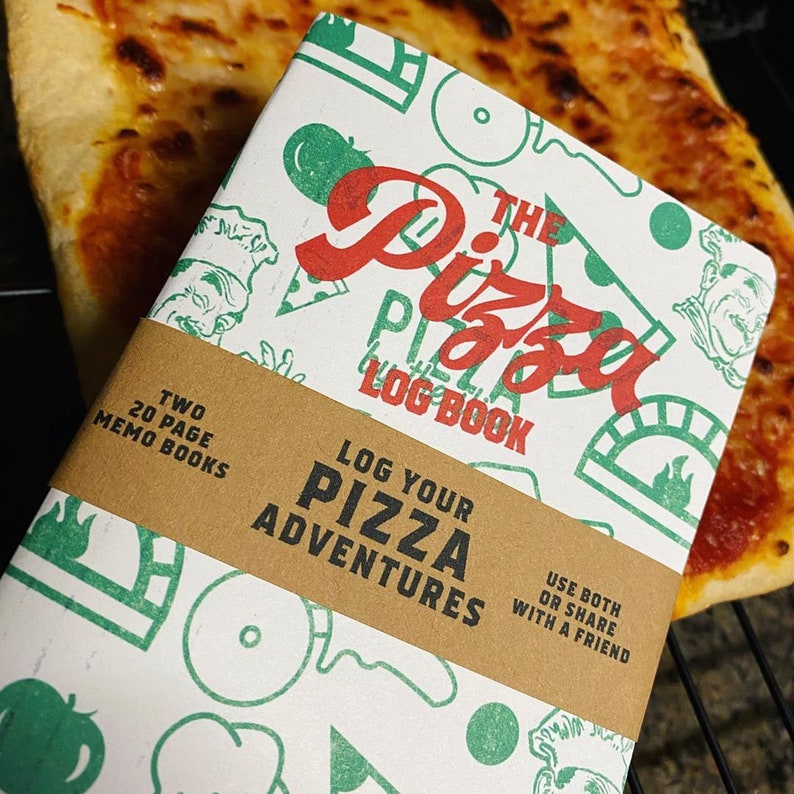 The Pizza Log Book
It's one thing to eat pizza. It's another thing to log your favorite slices in a book so you can remember them for all time.
The Pizza Log Book helps you do the latter.
On each page, there are spaces for the name of the establishment, the location, your companions, what you ordered, and a rating scale that goes up to … five slices. It's incredible for the serious pizza fan.
Pizza Socks Box
You can't go wrong when you give this Pizza Socks Box as a gift. Well, actually, you could because your pizza fan might actually think you're gifting him or her a pizza. And instead, it's socks.
But, pizza themed socks. In a pizza box.
You can choose between a bunch of different styles: Pepperoni, Capricciosa, Italian, Hawaiian, and Vegetarian. And there are versions where you can get a mixed box too.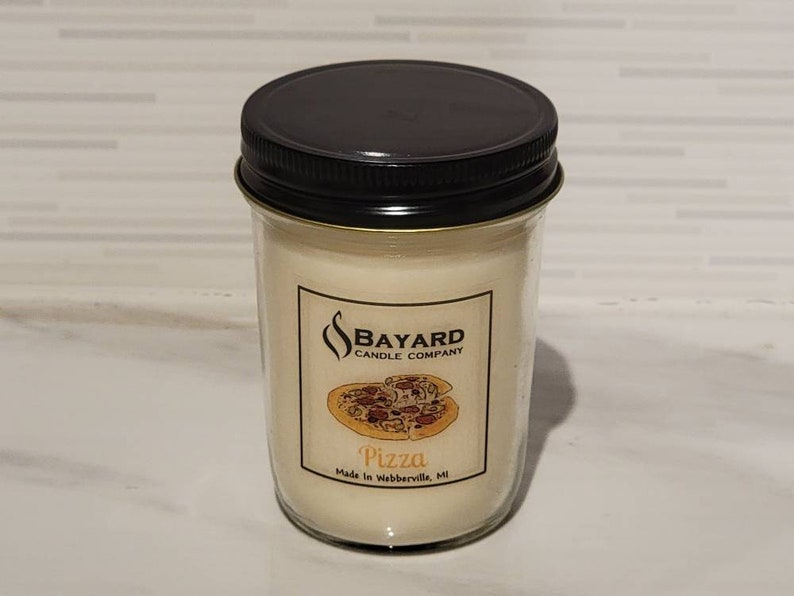 Pizza Scented Candle
We light candles all the time here, but they're always very light scents, like vanilla or apple cinnamon or lavender. If a man is lighting a candle, he wants a manly smell. Like pizza. Yes, there are pizza-scented candles because maybe you want your home to smell like a pizza parlor.
It's meant to be a funny, gag gift that doesn't smell like those nice floral candles you get at the mall. Which is amazing or awful, depending on if you're the gifter or if your husband is the receiver of this.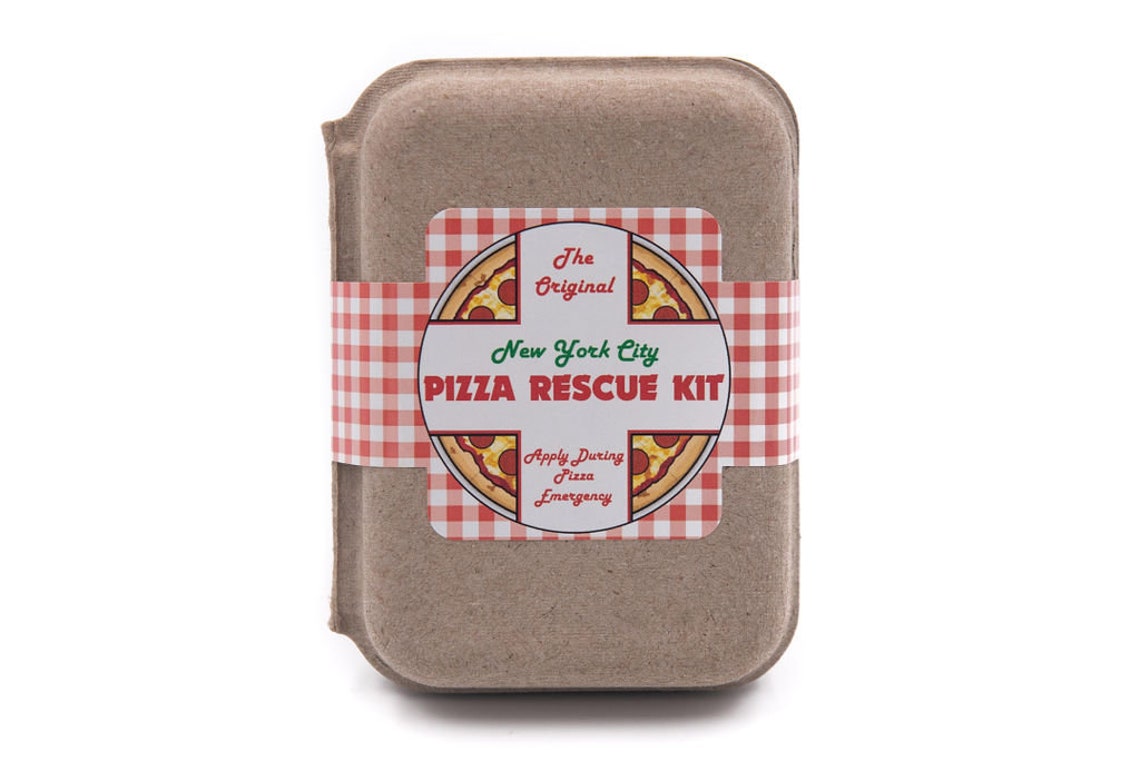 NYC Pizza Rescue Kit
Do you have a friend who grew up in New York and moved away because rent is too high and the hustle and bustle was too much? That's us too. But you know what happens when you leave New York? You leave New York pizza. And, let's be honest. New York has the best pizza in the United States.
Even though we have a local restaurant named "I Love NY Pizza," I'm pretty sure they don't love New York pizza. If they did, they'd sell it.
If you have a friend in a similar situation, they need this NYC Pizza Rescue Kit. It comes with everything your pizza fan needs to turn non-New York pizza into the real deal. Well, maybe not. But it comes with black truffle salt, Italian seasoning, and crushed aleppo pepper, which will help.
Pizza Sneakers
I love fun sneakers. They're a really great way to add a little personality to your outfit — and to make your feet feel a little more fun.
This pair of Pizza Sneakers is adorned with slices of pepperoni pizza, which is really fun.
They come in women's sizes 6 to 15. There is a way to convert women's sizes to men's (I'm pretty sure it's minus two sizes), but double check if you're ordering these for a man.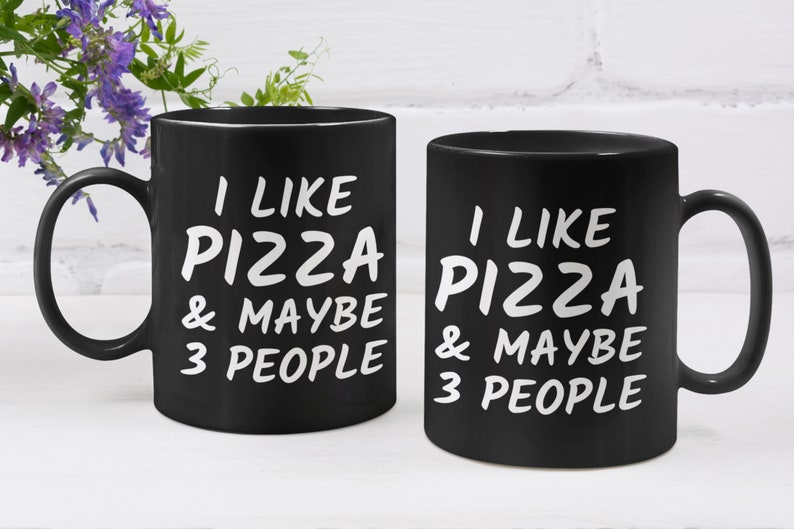 I Like Pizza and Maybe 3 People Mug
There are a lot of people who aren't people people, but pretty much everyone is a pizza person. And some people are a pizza and a couple people person.
If your pizza lover falls into that latter category, this I Like Pizza and Maybe 3 People Mug is the perfect gift.
It comes in either black with white letters or white with black letters.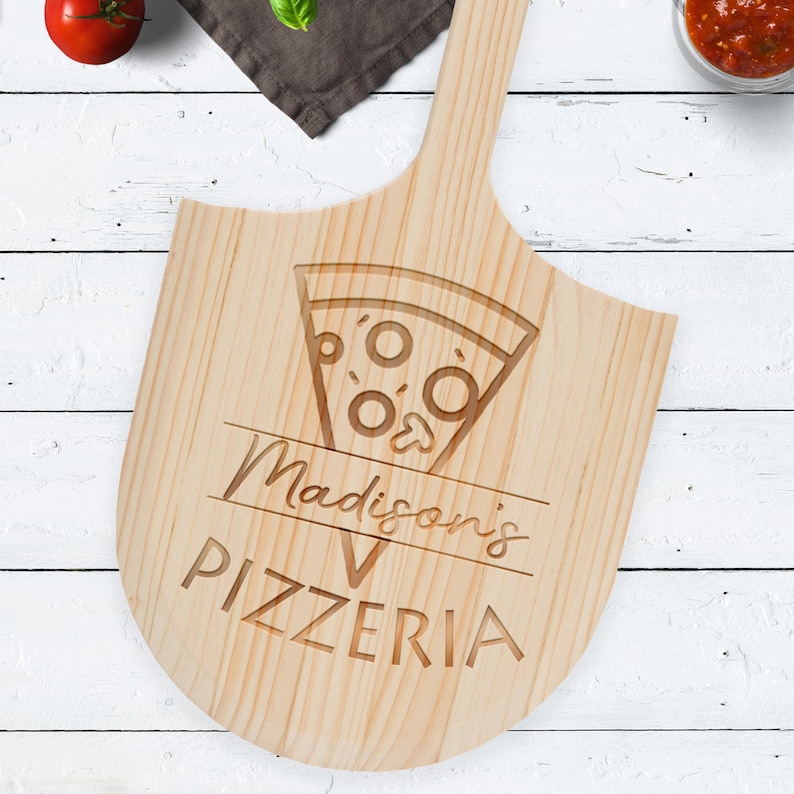 Personalized Pizza Peel
Wooden peels are really helpful when you're making homemade pizza. Putting the pizza dough on the pizza peel aids is sliding it onto the pizza stone, which is the best way to bake a pizza in a home oven.
You can buy a plain pizza peel, which is what we have. But for a gift, you'll want to pick up this Personalized Pizza Peel.
You can personalize it with a name on the front and a message on the back.
Cat Lovers Pizza Cutter
If your pizza lover loves pizza, he or she probably makes a lot of pizza. And if you make pizza at home, you need a pizza cutter. Sure, you could buy your friend a plain one. Or you could get a fun one, like this Cat Lovers Pizza Cutter.
If your pizza-loving friend loves cats and would love this cat-shaped pizza wheel, check out our list of Top Ten Gifts For Cat Lovers too.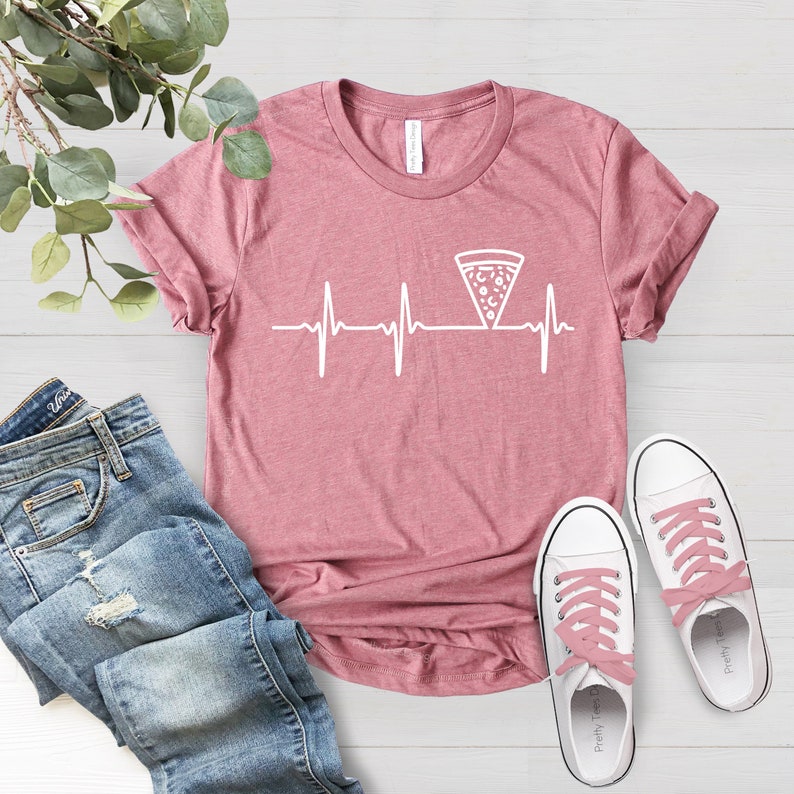 Pizza Heartbeat Shirt
If your friend loves pizza, her heart beats for pizza. Or with pizza. Pizza is part of her heartbeat.
So this Pizza Heartbeat Shirt is adorable. It has a regular heartbeat — and one of the beats is a pizza outline. I love it.
It comes in a ton of sizes (both in unisex and in women's sizes) and colors, so you can find one that fits your friend.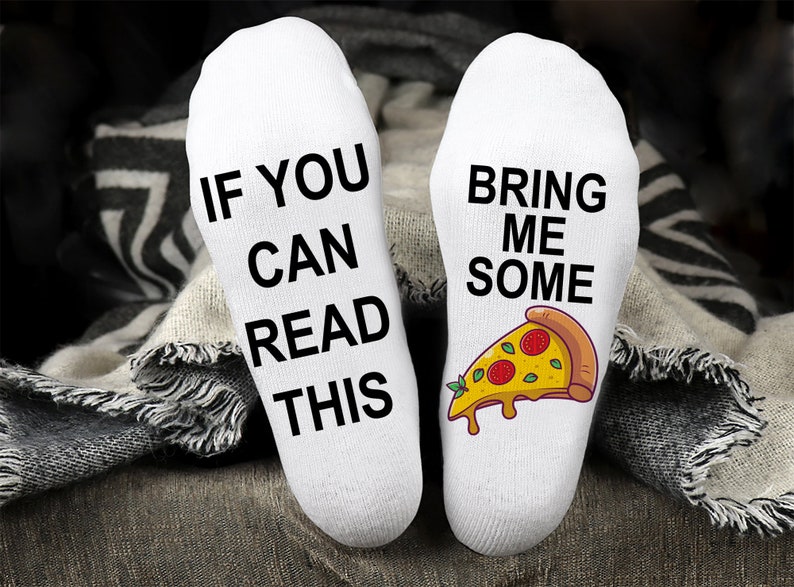 If You Can Read This Bring Me Some Pizza Socks
If you're looking for something funny for your pizza friend to wear, these If You Can Read This Bring Me Some Pizza socks are absolutely perfect.
When your friend is sitting and relaxing, the words will show — because they're on the bottom of the socks. And who knows. Maybe someone will actually bring him or her a hot slice.
Perfect Pan Pizza: Square Pies to Make at Home
Pizza is pizza is pizza. Except it's not. Pan pizza is so different than a round pie. The dough you need, the pan you need, it's actually all different.
Which is why this cookbook, Perfect Pan Pizza: Square Pies to Make at Home, is perfect for your pizza lover who wants to make Detroit Style Pizza or Sicilian Pizza at home.
We actually have this recipe book, and a Detroit style pizza pan, and they really have elevated our pizza game.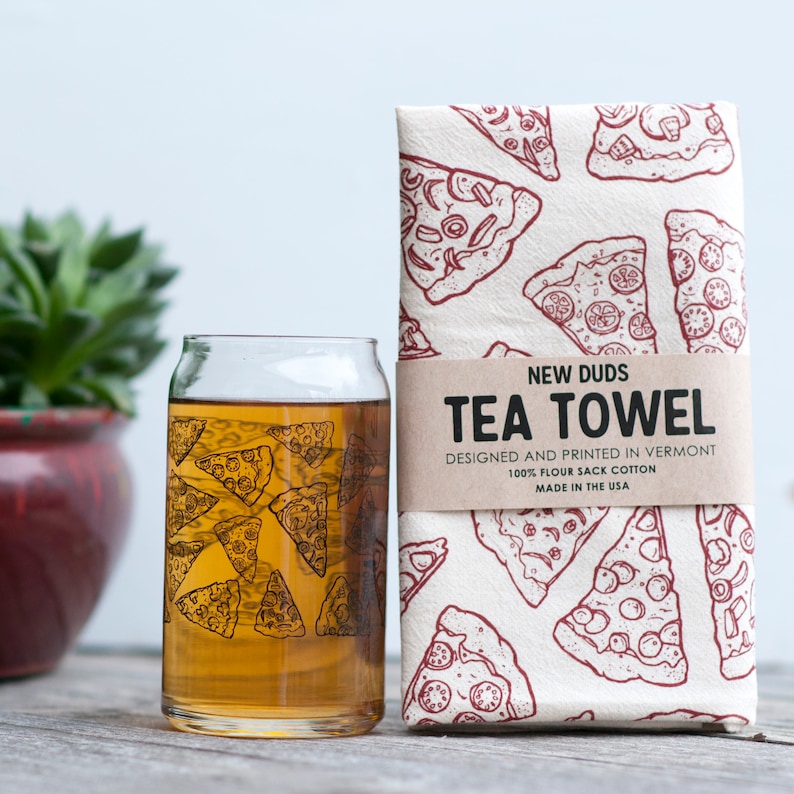 Pizza Pint Glass and Tea Towel Set
This Pizza Pint Glass and Tea Towel Set is such a cute idea for your pizza lover who loves beer (or other drinks) and cooking.
This set comes with a screen printed pint glass (in a "can" shape) and a cotton tea towel (that's 28 x 28). The designs on the two items match, making it the perfect set.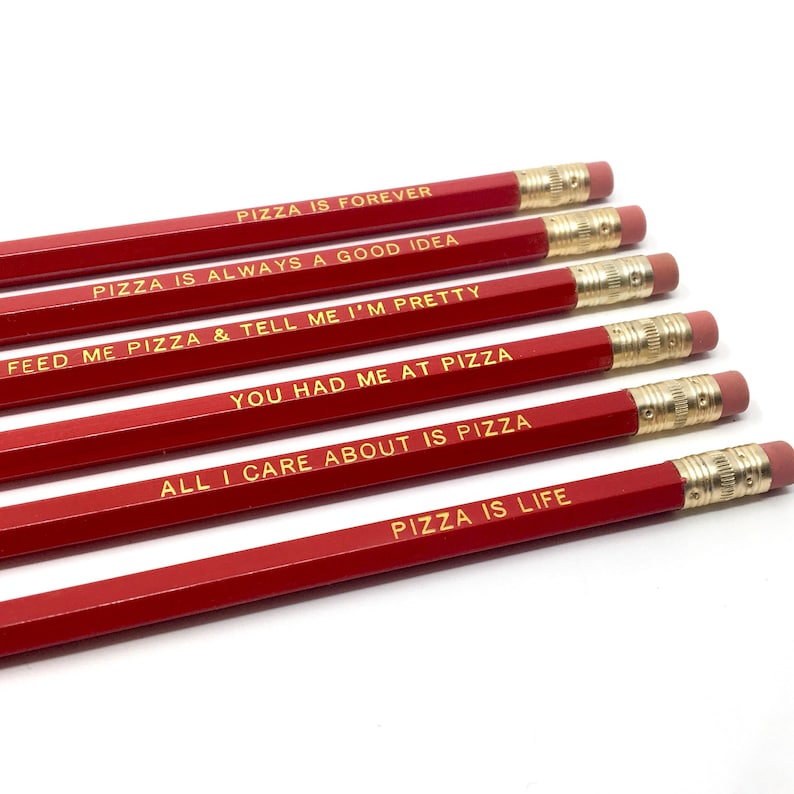 Pizza Lover Pencil Set
This Pizza Lover Pencil Set is a really practical and useful pizza gift.
It comes with six standard No. 2 pencils with funny sayings on them like pizza is life, pizza is always a good idea, and feed me pizza & tell me I'm pretty.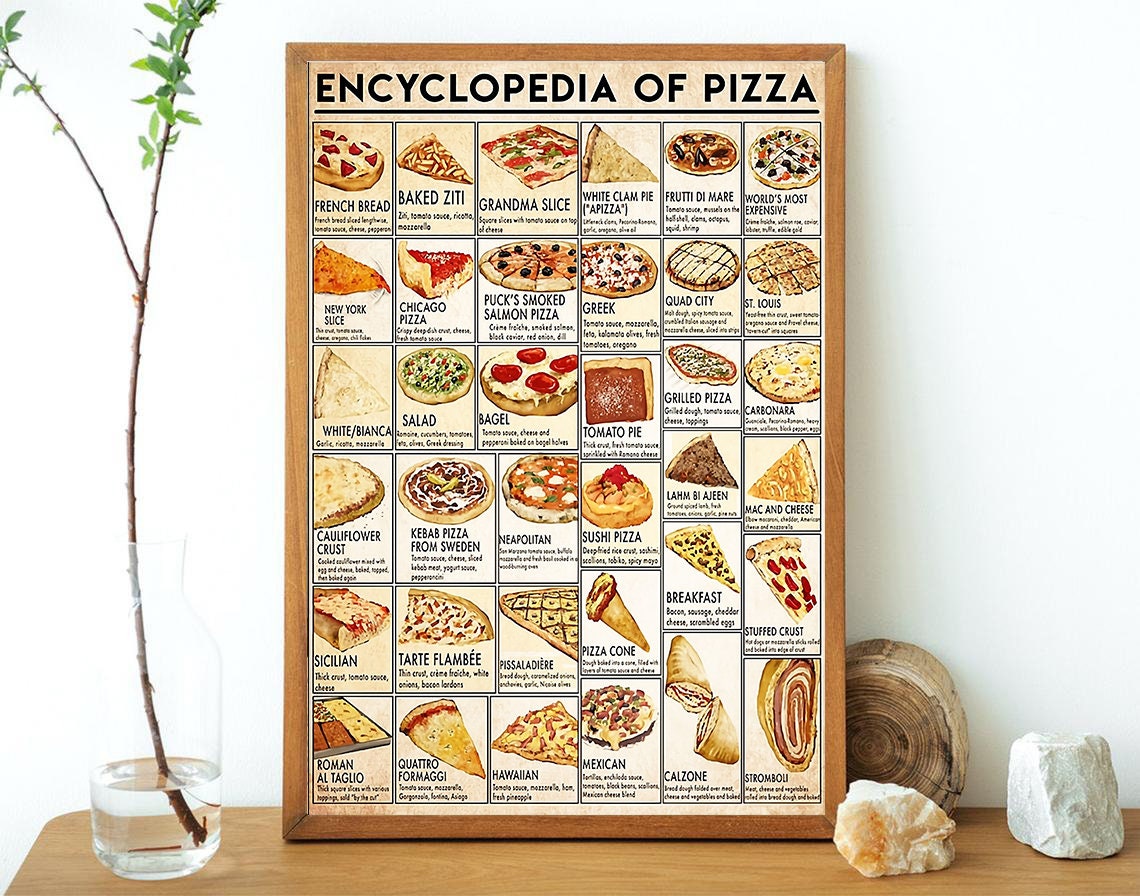 Encyclopedia of Pizza Print
If we had the wall space for this Encyclopedia of Pizza Print, I would purchase it for Pete right away.
There are a ton of different types of delicious pizza on it with images and definitions. It's so cute.
It comes unframed, but you can buy your own frame at your favorite store (or just replace a print you already have). The Encyclopedia of Pizza Print comes in multiple sizes, so you can make it fit where you need.
Portable Pizza Pouch
One year, as a gag gift, I got Pete hot sauce on a keychain. Because he loves putting hot sauce on everything and not every restaurant has some readily available.
Something else not every restaurant has: pizza.
So, a true pizza lover needs this Portable Pizza Pouch to carry around a hot slice at all times. It's the perfect size to fit a piece of pizza. Well, a leftover slice. That's partially eaten.
Honestly, it's not that big. But it's really, really funny.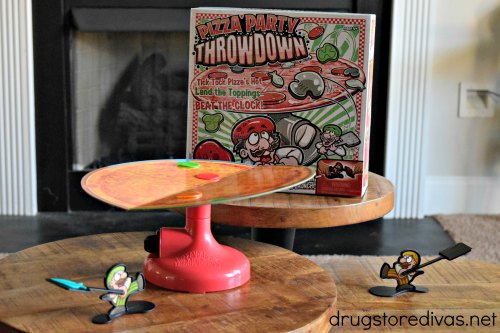 Pizza Party Throwdown
For the littler pizza lover in your life, check out Pizza Party Throwdown. We actually have this pizza board game and take it out when we have kids come to visit.
The concept of the game is really simple. The pizza pie spins and you have to launch your favorite toppings onto the pie. There are a few versions of the gameplay, so you can play it with really young kids and older kids too.
Purchase Pizza Gifts Online:
This list is filled with the best pizza gifts, in our option, but they're not the only ones. There are more online, like the pizza blanket above.
For more pizza gifts, check out the following stores below:
Be mindful of a store's minimum cart total for free shipping. Also consider instore or curbside pickup to avoid shipping charges.
Which of these 10+ Gifts For Pizza Lovers is your favorite? Let us know in the comments.