Celebrate Memorial Day at home with these ways to honor the servicemen and women who lost their lives fighting for our country.
For more tips, check out all our posts about Memorial Day.
It's Memorial Day, which is a bonus day off for a lot of people.
But it's more than just a three-day weekend and an excuse to go to the beach. It's not the "unofficial start of summer." It's about the men and women who fought for our country and the ones who lost their lives protecting ours.
So of course, when you're trying to decide how to celebrate Memorial Day at home, think about more than just barbecuing hamburgers and hot dogs.
Although, honestly, you can also think about the food. The entire weekend doesn't have to be sullen.
How To Celebrate Memorial Day At Home
Affiliate links are included in this post and Drugstore Divas may make a small commission if you use them.
This list is filled with plenty of ways you can honor the servicemen and women who lost their lives fighting for our country, many of which you can do without leaving your own home. This post doesn't talk about beaches and backyard barbecues.
It's fine if you want to enjoy those things on the long weekend, but we suggest that you take a little time to honor those who served, and are serving, on this day as well.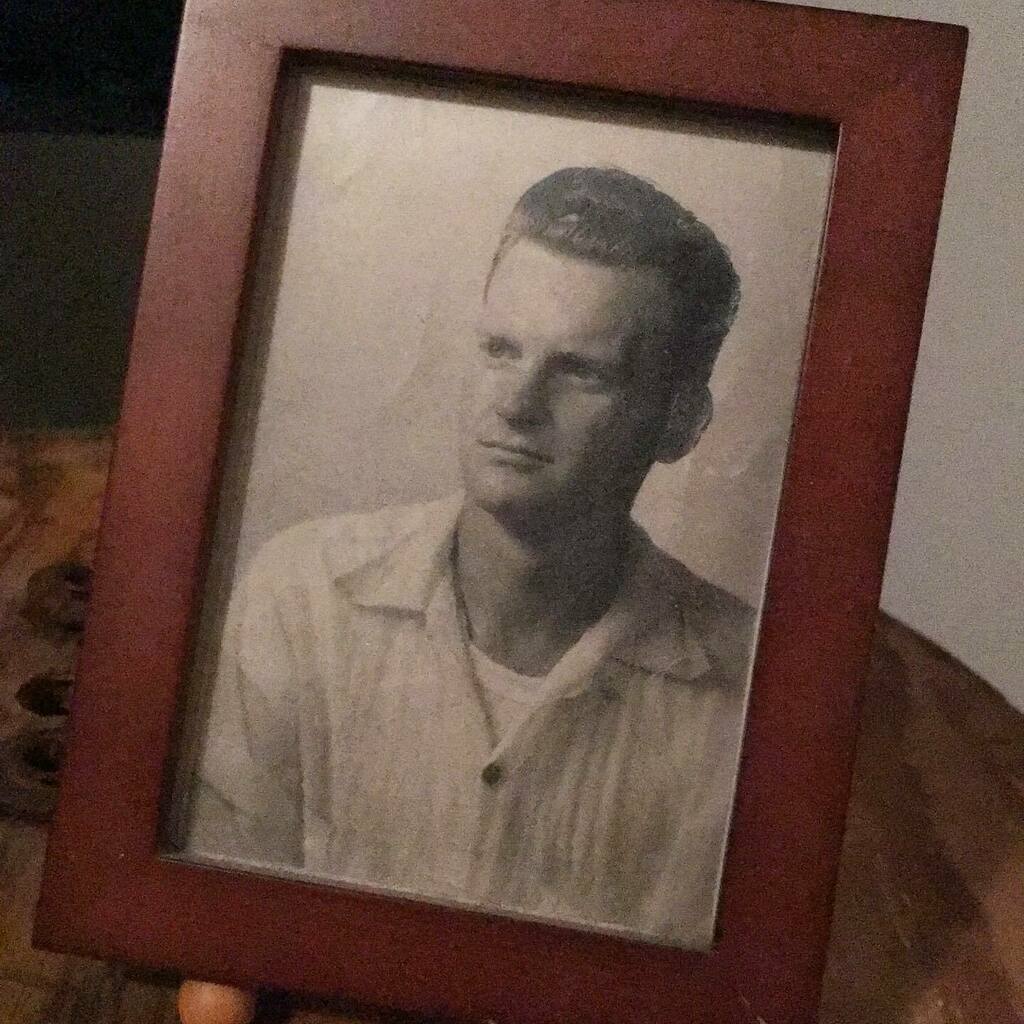 Thank A Veteran
Memorial Day is about the soldiers who gave the ultimate sacrifice fighting for our country. Some current and former service members feel a little uncomfortable when you wish them a "Happy Memorial Day" because it's not about them and because it's not "happy." They would rather you reserve those thanks for Veterans Day.
These veterans may have lost a friend, or multiple friends, while serving. So these veterans may be spending the day reflecting on those people, on those missions, on that time served. The holiday weekend may be, possibly, quite awful for them.
So don't offer them a beer. And don't wish them a happy holiday.
Instead, thank them for their military service. Thank them for their friends' service. And offer to sit and talk to them about what the day means to them. It's a great way for you to learn about the true meaning of Memorial Day.
Watch Patriotic Movies
Definitely spend part of the day watching patriotic movies. If you're not sure which ones to watch, we have a huge list of patriotic movies that you can pick from.
You're able to stream a lot of those on Amazon Prime, Netflix, or Hulu, so you don't have to worry about not owning the DVDs or having access to those movies. You can definitely find something to watch with the entire family.
And if you want to make it more of an "event," we have a post about how to have an at home movie night. So you can take some tips from that post.
Make Some Patriotic Foods And Crafts
While you're at home, you should definitely make some patriotic red, white, and blue foods for you to snack on during the day.
If you have young kids, you can turn this into a teaching moment too. Talk about the flag and what the red, white, and blue represent. If you need a little help with that, the American Legion very simply answers that.
You can even talk about what the flag means to the country and to us as individuals, and what it means to defend the flag.
If you're looking for some patriotic food to make this Memorial Day weekend, we have a great list of Patriotic Foods to make. For patriotic crafts, you can make our DIY Patriotic Toilet Paper Rolls Craft or our DIY Painted Patriotic Coasters.
Support A Military/Veteran Owned Business
If you're shopping online today, consider shopping at Military- or Veteran-Owned businesses or a business that supports our military.
We have a full post on Military and Veteran Owned Businesses To Support, so be sure to click that link to see our favorites.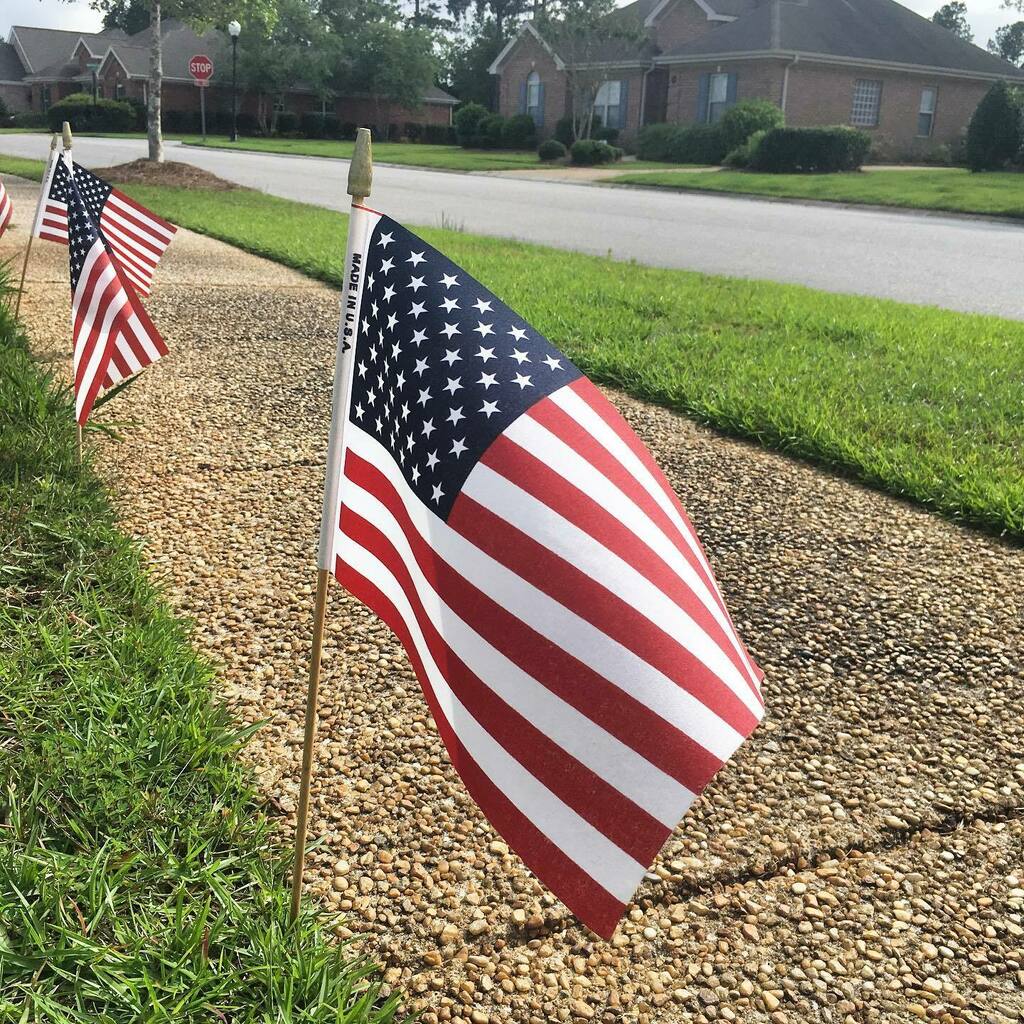 Hang A Flag
If you don't already have an American flag on your home, Memorial Day is a great day to hang one.
We have a large flag pole with a huge 4-foot x 6-foot flag that hangs. If you do decide to hang a flag, keep the U.S. Flag Code in mind. There are quite a few responsibilities that come with hanging a flag and you'll for sure what to honor those.
If you don't want a flag pole, you can hang small wooden stick flags along your property to commemorate Memorial Day. You can collect them after the day is over, store them properly, and put them back out for July 4th.
Wear A Poppy
The red poppy is the American Legion official flower to remember the servicemen and women who have passed away. You can read about the history of the poppy, if you want to know the entire significance of the flower.
There are a lot of organizations that will pass around red poppies on Memorial Day, either for free or for a donation.
If you have one from years past, now is the time to wear it. If you don't have a paper poppy, you can actually purchase a poppy pin online. That way, you can wear the poppy every year.

Stream The National Memorial Day Concert
Every year, PBS holds the National Memorial Day Concert. This year's concert was held on Sunday, May 28. It started at 8 pm EST and was a 90-minute show. You were able to view it on your local PBS station.
But, what's great is that, if you missed it, you can actually stream the National Memorial Day Concert online.
The stream will be available via that link for two weeks following the broadcast, so you can stream the replay. There are also videos with bonus content via that link as well.
Donate To The Memorial Day Flowers Foundation
If you can bring flowers to your local cemetery place on the graves of military members who died in battle, that's an amazing way to spend your Memorial Day. However, this post is about this to do at home and you don't have a cemetery at home.
What you can do, from home, is donate to the Memorial Day Flowers Foundation. The foundation's volunteers begin by placing a flower at the Tomb of the Unknown Soldier, then place flowers at headstones and memorials for fallen soldiers through Arlington National Cemetery.
Observe the National Moment of Rem​embrance
This is the easiest one on the entire list. The National Moment of Remembrance is observed at 3 pm on Memorial Day. Everyone is asked to observe a moment of silence (which should last 60 seconds) to remember those who died while serving.
Even if you're at family gatherings, you can do this one.
Memorial Day: Frequently Asked Questions
When is Memorial Day?
Memorial Day is always the last Monday of May.

It has been this way since 1968 when Congress passed the Uniform Monday Holiday Act, which moved four holidays to Mondays to be more standard. This act moved Memorial Day from its set day of May 30th.
Is Memorial Day a holiday for everyone in the US?
Memorial Day is a federal holiday in the United States. Many businesses and government buildings are closed. No mail is delivered on Memorial Day.
Why is Memorial Day a national holiday?
Memorial Day is a created in the United States as a way to honor the fallen soldiers from the Civil War. It was then known as Decoration Day because the day was spent decorating the graves of soldiers with flowers.

It was started locally (and many local towns claim its origin). Eventually, it was adopted nationally (first in New York, then in the Union, then finally as a standard holiday honoring all U.S. military members who fell in battle in 1971.
How will you celebrate Memorial Day at home? Let us know your great ideas in the comments.