Kids can get rewarded for reading this summer. Check out how to earn books and more with Summer Reading Incentive Programs.
Love reading? Check out all our other blog posts about books.
Growing up, I loved the summer reading program at the library. We would go in weekly, give our list of books we read to the librarian, and get a sticker for each book we finished. We then put that on our charts that were hanging in the library. It was awesome. There was a party at the end of the summer too. I'm not sure if libraries do this anymore, but there are places offering free books and more with summer reading incentive programs.
Of course, these programs are extended to children only, but I wish there was a similar reading incentive programs for adults. I don't read nearly as much as I should. Sure, I read news stories online, and I read Twitter, but that's about it. If I had a way to get free books for reading, maybe I would make more time to read.
These summer reading programs are free, so if life gets hectic and your kid doesn't read that much, it's okay. You're not out any money. But, if this does encourage your kid to read more, you win.
Earn Free Books With Summer Reading Incentive Programs
Affiliate links are included in this post and Drugstore Divas may make a small commission if you use them.
Amazon Summer Reading Challenge
(This is 2021's info. We are waiting for 2022.)
Kids in Kindergarten through 8th grade can head to any Amazon Books location to pick up a sign-up sheet for the Amazon Summer Reading Challenge.
Then, once they fill out the sheet with seven books they've read, they'll get a Star Reader Certificate and a free book from National Geographic Kids.
The free book is limited to specific titles, is available while supplies last, and is limited to one book per school-aged child.
Barnes & Noble Summer Reading Program
Print out the Barnes & Noble Summer Reading Journal. When kids in grades 1 to 6 read a book, they'll log the name, author, and their favorite part in the journal.
Once the Summer Reading Journal is filled with eight books, kids can bring the journal back to Barnes & Noble between July 1 and August 31 and kids can choose a free book.
The free books are based on grade level and are listed on the first page of the Summer Reading Journal. The free books are available while supplies last.
Books-A-Million Summer Reading Adventure
Print out the Books-A-Million Summer Reading Adventure Log Book.
Kids should read any four books from the in-store or online Summer Reading Section and document the books in the log book. They'll need to record the title, author, and their favorite part.
When the log book is completely filled out, kids can bring it back to a Books-A-Million store to receive a free bookmark and pencil pouch.
There aren't any dates listed for the Books-A-Million Summer Reading Adventure, and no age range listed either, so you may want to call your local store for those details.
Braum's Book Buddy
Students in grades 1 to 5 who go to schools within 30 miles of a Braum's ice cream shop (these are located in Oklahoma, Kansas, Texas, Missouri, and Arkansas) can sign up for the Braum's Book Buddy program.
It's actually a school year, not summer, program, but it felt fitting on this list. The program starts in October and runs through the school year.
Teachers give Braum's Book Buddy booklets to their students and monitor each student's book reading. After six books, the teacher rewards the student with a coupon for a free treat from Braum's. Treats include Single Dip Ice Cream Cones, Small Soft Frozen Yogurt Cones, and Single Dip Sundaes. Students can earn two of each during the year.
Cap Com Federal Credit Union Reading Program
The Cap Com Federal Credit Union Reading Program is a way for children to earn up to $30 to be added to their active Youth Accounts at Cap Com.
The program is split into three seasons (summer, fall, and winter). For every book a child reads during that time, the child can earn $2, up to $10 for five books.
After each book, kids ages 4 to 8 need to submit a drawing of a scene from each book; for ages 9 to 12, a 50-word written summary must be submitted; and for ages 13 to 18, a 100-word written summary needs to be submitted.
This is in addition to the Great Grades program, which award $30 every year from kindergarten to 12th grade to students who submit their grades.
Chuck E. Cheese Reading Rewards
Chuck E. Cheese has a Reading Rewards program that awards students for daily reading. Each time a student reads, a mark is made on this calendar. After two full weeks of reading, the calendar can be turned into Chuck E. Cheese for 10 free Play Points (with any food purchase).
Half Price Books Summer Reading Camp
(This is 2021's info. We are waiting for 2022.)
Kids are encouraged to read at daily and, at home, keep track of the minutes read. At the end of June and at the end of July, record the minutes on the online Half Price Books Summer Reading Log.
Reading rewards for logs submitted in June will be emailed to recipients during the first week of July, and logs submitted in July will be rewarded in August.
The rewards can then be used towards book purchases at Half Price Books.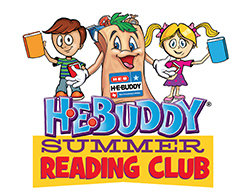 H-E-Buddy Summer Reading Club
Texas residents, who are between ages 3 and 12, can join the H-E-Buddy Summer Reading Club.
Read 10 books, one of which must be a Read 3 Book (listed below when you click "learn more"), and log them on the H-E-B Summer Reading Club form. Adults need to initial each book listed.
Mail the form to H‑E‑Buddy 2021 Summer Reading Program; 10530 Sentinel; San Antonio, TX 78217 and make sure it is postmarked by October 1, 2022.
Those who finish all ten books will "be rewarded with a special prize" (we've heard it's a H-E-Buddy T-Shirt).
Pizza Hut Camp Book It
Camp Book It is a parent led program. You, as the parent, will create the monthly reading goals for your children for June, July, and August.
Enroll your kids in Camp Book It, then keep track of your kids' reading. When your kids hit their reading goal, you can submit the reading log and receive a coupon for a free one-topping Personal Pan Pizza from Pizza Hut.
Scholastic Summer Reading Program
Scholastic has a Summer Reading Program where children are rewarded with digital content for reading.
From May 9 through August 19, the summer zone in Scholastic Home Base will be available to kids. It's a free digital site with stories, characters, games, and more.
Kids track their reading to qualify for a Reading Streak. The longer the streak (which requires daily reading), the more digital experiences that are unlocked.
Showcase Cinemas Bookwork Wednesdays
Kids can get free admission to select children's movies on Bookworm Wednesdays when they present a book report written on the Showcase Cinemas Bookwork Wednesdays Official Book Report Entry Form (2022 forms are not available yet, but the program is happening).
Movie tickets must be reserved in advance at for a participating Showcase Cinema de Lux, Showcase, or Multiplex Cinemas theater.
Even better, accompanying parents or guardians and children under six years of age can get in free admission without a book report.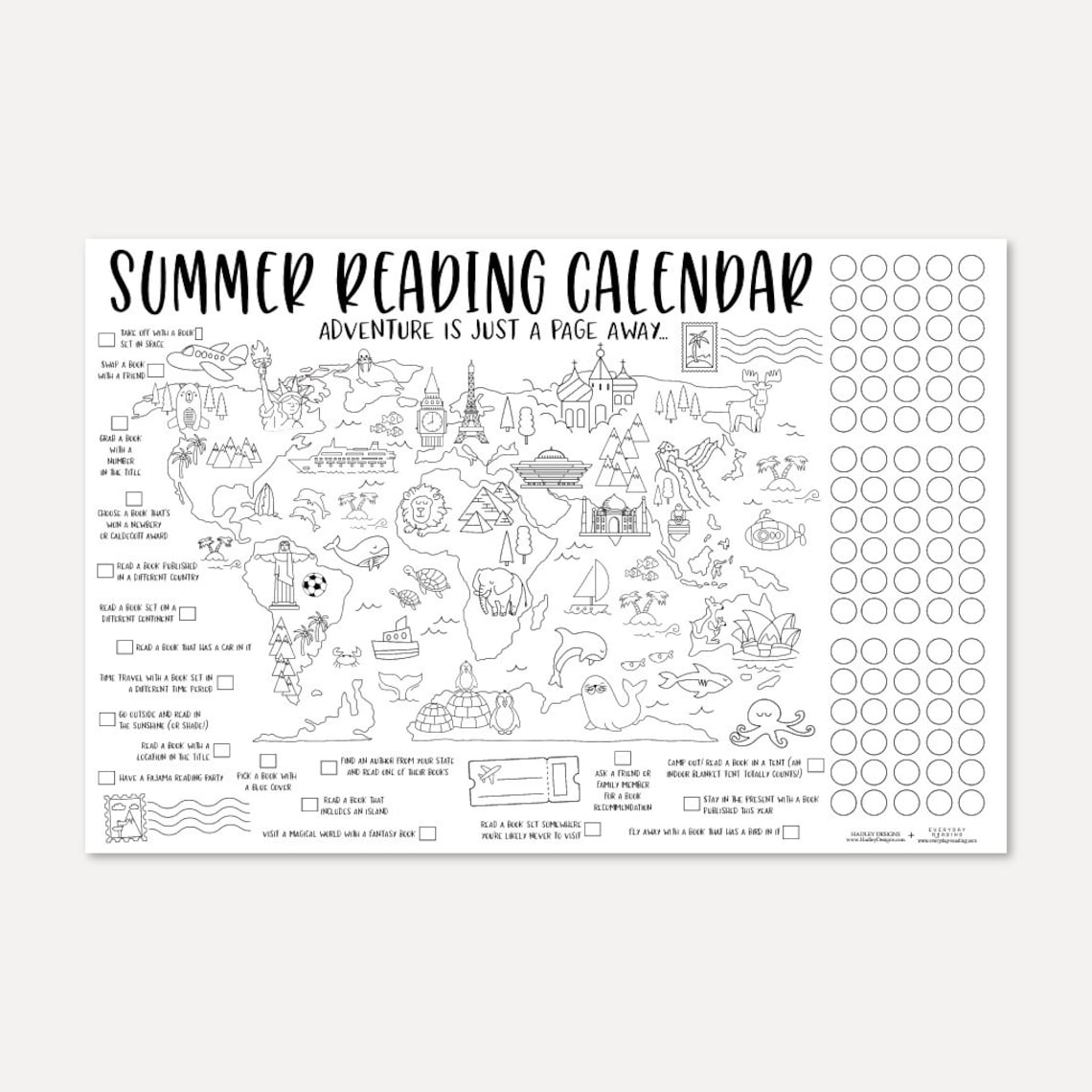 At Home Summer Reading Incentive Chart Printables
If none of these locations are in your area, that doesn't mean your child can't participate. It just means you have to get a little creative and come up with your own At Home Summer Reading Incentive Program.
It gets a lot easier when you print out one of these At Home Summer Reading Incentive Chart Printables.
Decide with your child(ren) what the summer reading program will consist of: number of books, number of minutes, and the rewards. As long as you are consistent with it, your child(ren) will be too and the At Home Summer Reading Incentive Program will work just as well as the other summer reading incentive programs.
Book Recommendations:
For many of these Summer Reading Incentive Programs, kids can choose any books that they want to read.
Want some suggestions?
We have a few book lists that may help you and your kids decide on books to check out this summer.
Do you have any other book recommendations? Leave them for us in the comments and we'll get them added to this post.
Book Gift Ideas:
If your child really loves books, don't stop with summer reading. Encourage her or him to read all year long.
And when the next holiday (Christmas, a birthday, a random Tuesday in the middle of the school year) comes up, pick something from our 10+ Gifts For Young Book Lovers gift guide. Any of those items would be perfect for your young reader.
Which of these Summer Reading Incentive Programs is your kid going to join?