Support these military and veteran owned businesses next time you need wooden décor, coffee, clothing, and more.
These businesses are who you should think about when all those Memorial Day sales roll around.
Memorial Day should be spent thinking about the servicemen and women who gave the ultimate sacrifice. That's who Memorial Day is for, the servicemembers who didn't make it home, who died so we can live.
We can think about them today, and, at the same time, support the businesses of current and former servicemen and women.
We put together a great list of Military and Veteran Owned Businesses to support today. And every day. Honestly, you should support them outside of just Memorial and Veterans Day.
As we fall in love with other military and veteran owned business, we will add them to this list. So be sure to bookmark this page and come back to it often.
Top Military And Veteran Owned Businesses To Support
Affiliate links are included in this sponsored post and Drugstore Divas may make a small commission if you use them.
National Businesses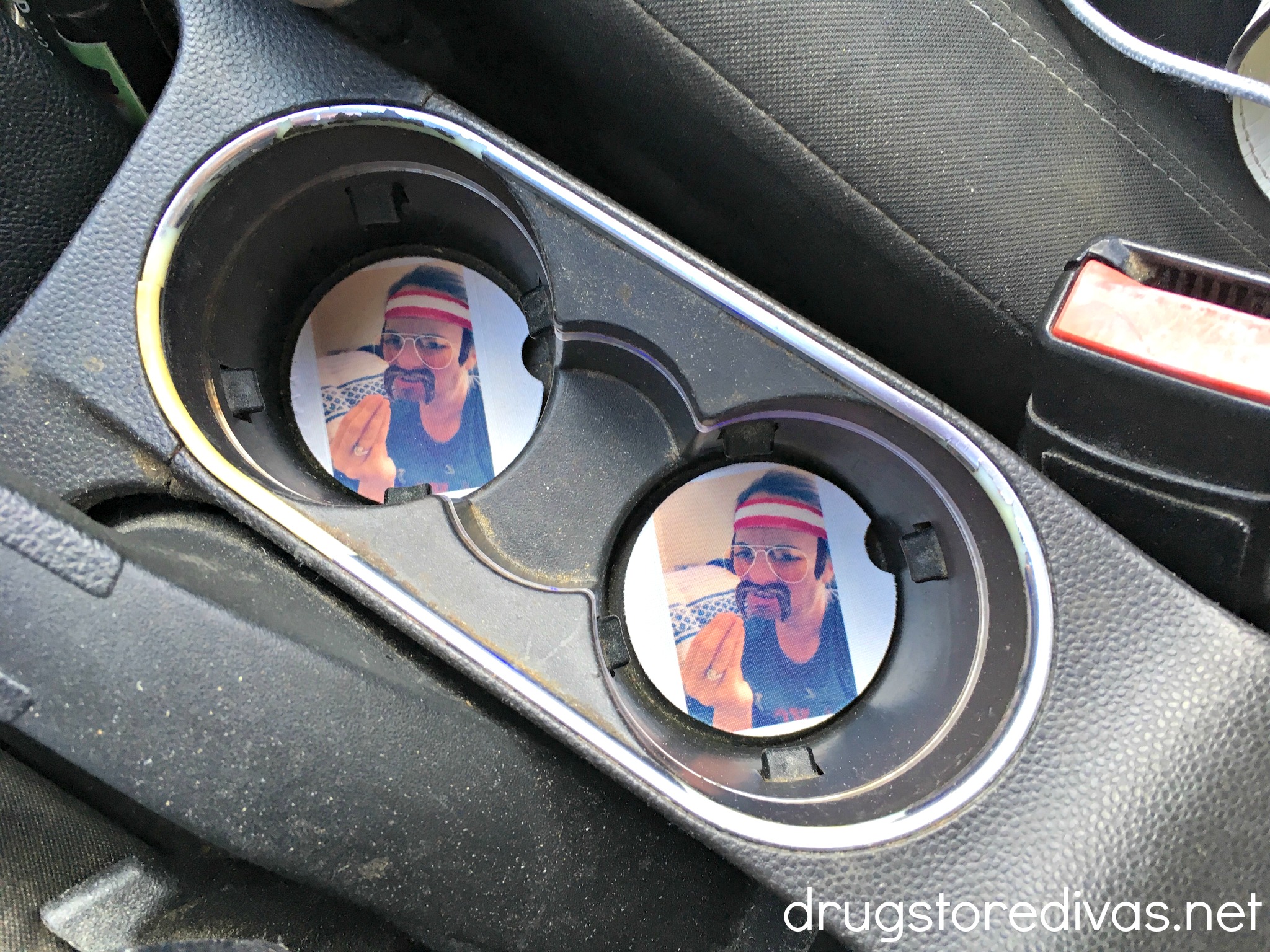 Vinyl by Panch
Vinyl by Panch is our favorite business on the list, mostly because I've known the owner since she was born.
Mallory is a military wife and her husband Roy, who is currently serving in the Navy, helps with some of the businesses' products.
Vinyl by Panch started by making vinyl products, like stickers and shirts with vinyl decals. The business expanded to add wooden signs (which is what Roy helps with), sublimated products like mugs and car coasters (which we have and love — as you can see above), Christmas ornaments, and more.
You can order items that are already in the shop, or you can place custom orders (which we did when our niece was born).
Old Salt Coffee
I love coffee. Would I call myself a coffee connoisseur? Maybe not. But I do hunt down local coffeeshops when we go on vacations and commit my favorite brews to memory. I have coffee every day, and I'm actually drinking a cup as I type this.
But, you guys, Old Salt Coffee's Silent Service is my new favorite cup of coffee I've ever had at home. It's sweet on its own, right out of the machine. Add a little extra sugar, no milk, and you have a creamy, rich coffee that is on par with the insanely expensive, super rare, impossible to get at home brand of coffee we had at our hotel in San Antonio.
Old Salt makes three other coffee variants: Brown Shoe Blend, Haze Gray, and Green Eyes.
The brand was started by two Navy veterans and their sons. The brand's name, "Old Salt," is a reference to someone who has sailed for years, as members of the Navy do.
Each bag tells a different story on it, and hopefully, each cup brings you together to tell your stories … regardless of if they are or are not war stores.
Brewing America
When you hear the word brewing, you often think about brewing beer. And yes, Brewing America sells products related to brewing beer at home, like hydrometer kits.
The brand also sells products for your beer, like the Nucleated Pint Glass to drink your home brew (or store-bought beer). Pete loves how the glass feels in his hand and how great bottled beer tastes out of the glass. As soon as the four pack arrived, he tossed four of his old pint glasses.
But, the veteran-owned brand sells more than that.
Brewing America sells a cold brew maker kit so you can make drinks like cold brew coffee and cold brew tea.
Let's talk about those for a minute. Cold brew is having a moment right now. It's so popular. What I, personally, love about cold brew drinks is that you don't need to add any extra sugar to them.
I don't know what sort of magic there is in cold brew makers, but you pour water directly over coffee grounds or loose tea, let it sit for a day (or half a day, depending) and it's so good and so sweet. I'll drink the cold brew coffee black that way (which is a great way to save a couple calories or drink coffee when you're doing intermittent fasting). But cold brew green tea made this way is amazing.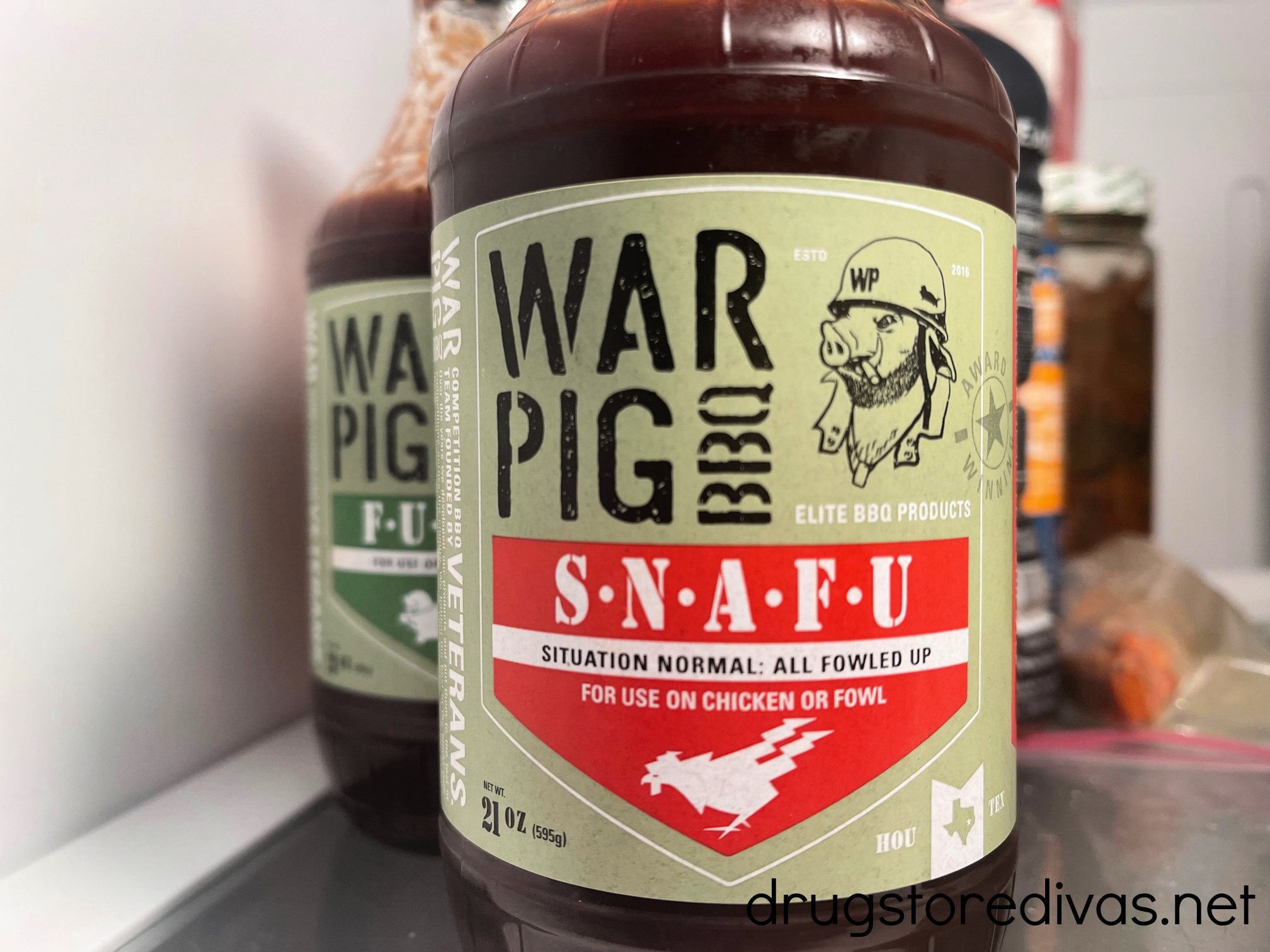 Warpig BBQ
Warpig is a Veteran-owned company, based out of Houston, Texas (so you know it's good barbecue). The brand gives back to three organizations that support Veterans: Lone Survivor Foundation, Folds of Honor, and PTSD Foundation of America, so you know your money is going to support the people who support our freedom in a way that you and I couldn't dream of.
We sprinkled the Ham Grenade rub on chicken breast, then basted them in the FUBAR (For Use On Butts And Ribs) and SNAFU (Situation Normal: All Fowled Up) sauces after they were cooked.
My gosh. These sauces are amazing. We all really enjoyed them and have told everyone we know about them (yes, really. We have some left and Pete keeps giving out samples like shots when our friends and neighbors come by).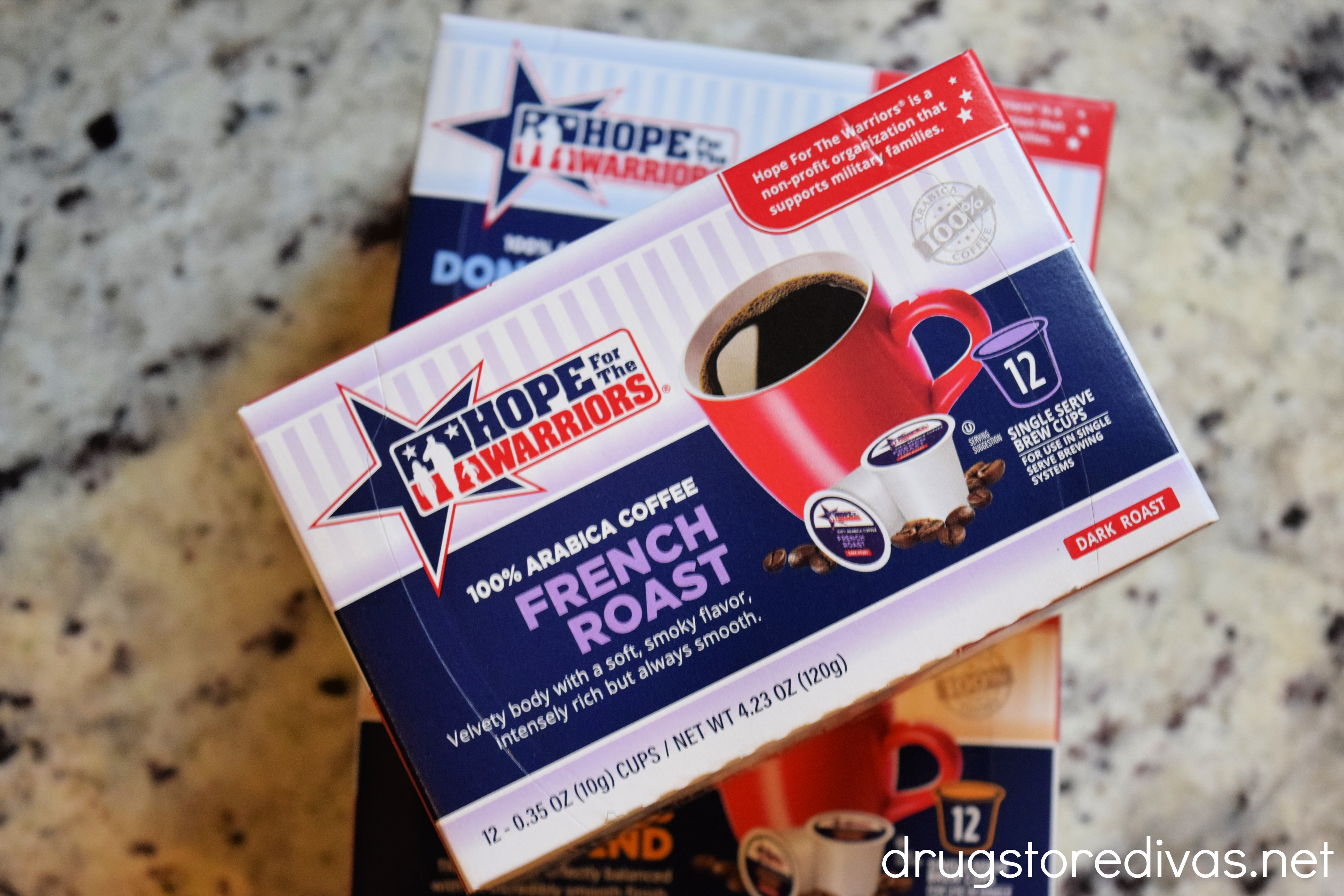 Hope For The Warriors Coffee K Cups
Hope For The Warriors is a non-profit that provides support programs to service members, veterans, and military families. The non-profit was started by military families aboard Marine Corps Base Camp Lejeune in 2006.
Hope For The Warriors partnered with Victor Allen's Coffee to produce Hope For The Warriors Coffee K-Cups, which you can get in French roast or Donut Shop. The French roast is so good. It's a really deep, dark blend that is really smooth and not even a little bit bitter. A tiny bit of sugar enhances the flavors without dulling the rich taste.
A portion of the sales is donated to support military families, which is a great reason to purchase these K Cups.
North Carolina Businesses
If you're in the Cape Fear Region in North Carolina, which is where we live, there are a bunch of veteran-owned businesses. We live between Jacksonville, which houses the Marine Corps Base Camp Lejeune, and Fayetteville, which borders Fort Bragg, a military installation of the United States Army.
Because of that, there are a lot of veterans who retire in this area or who retire and come back to this area. There are also a lot of military members stationed here who open up businesses or whose spouses open business.
So, we have a few veteran-owned businesses that you should support, if you're ever in this area.
Waterline Brewing Company
Waterline Brewing Company (721 Surry St; Wilmington, NC) was a 100% veteran-owned business when it started. This included co-owner Mark Mueller, a Navy veteran who passed away recently due to an illness, and Air Force veterans Rob Robinson and Brian Bell.
The brewery hosts food truck, music guests, and is a large space for outdoor festivals including its annual Oktoberfest. There are a ton of standard taps, plus some rotating ones, on the brewery's menu.
It's actually closed on Memorial Day, in honor of the holiday, so support it any other day.
Waterline is in our The Complete Guide To Breweries In Wilmington, North Carolina.
Dirtbag Ales Brewery & Taproom
Tito Simmons-Valenzuela, the brewmaster behind Dirtbag Ales (5435 Corporation Dr; Hope Mills, NC), was a combat medic in the military before opening (in our opinion) the best brewery in the greater Fayetteville area.
The brewery was started from one batch of Blood Orange Kolsch, grew into a brewery in a small strip mall-ish area, into a huge 5-acre behemoth with an on-site restaurant, dog park, playground, and covered area for a weekly farmer's market.
The brewery hosts huge festivals, including an annual German Christmas Market (which we've driven out from Wilmington to check out). The brewery boasts a lot of beers now, but the most special (I think) is the Heroes Homecoming Pilsner, a brew that supports Heroes Homecoming, a bunch of events in Fayetteville that support and honor military members who have come home.
Read our full Dirtbag Ales Brewery & Taproom review.
Support Military And Veteran Owned Businesses Online:
What's great is a lot of online stores now have a filter to search for Military and Veteran owned businesses in their platforms, so you're easily able to search and support them by buying items like The Generals Hot Sauce above.
To be brought directly to those products tagged as veteran owned, check out the links below:
Be sure to check out a shop's minimum cart total to qualify for free shipping.
Which of these Military And Veteran Owned Businesses have you supported already?