Las Vegas doesn't have to be an expensive vacation, even if you stay at a casino. Save some money when you use these Las Vegas Hotel Hacks.
For more help planning your trip, check out all of our Las Vegas posts.
I absolutely love Las Vegas. It's one of the few places where you can go often and never get bored. I mean, sure, if all you're going to do is drink and gamble, then it can get boring. But if you check out the hotels and the shows, it's a really fun trip.
And it doesn't have to be a very expensive trip, especially when it comes to hotel rooms. As long as you do a little bit of research before you book, you can find yourself a very good — and possibly free — deal. You don't even have to be a Vegas regular to score a good price on a hotel room.
And, because we wanted to only provide you with hotel tip that will work for sure, we didn't include the infamous $20 Las Vegas hotel hack that says offer the front desk staff $20, then ask for an upgrade. Maybe that works, maybe that doesn't. It's not a guarantee. Our hacks are.
Las Vegas doesn't have to be an expensive trip. Learn how to make Sin City a budget-friendly vacation with this The Ultimate Las Vegas Budget Travel Guide. Find out how to save on hotels, flights, food, and more.
Las Vegas Hotel Hacks
Affiliate links are included in this post and Drugstore Divas may make a small commission if you use them.
Hacks For Saving On Las Vegas Hotel Rooms
These hacks will help you book the cheapest hotel room in Las Vegas.
Use hotel points
If you've ever stayed at a hotel (not a Las Vegas hotel, just any hotel), there's a good chance you've signed up for the hotel chain's loyalty program to earn points for your stay.
You can use those points at Las Vegas properties, including casino hotels, on and off the strip.
A quick rundown of what chains are associated with which Las Vegas hotels:
IHG
The Palazzo at The Venetian and The Venetian (so you can use your IHG Rewards Club points at either of those hotels).
Hilton
Flamingo Las Vegas, Las Vegas Hilton at Resorts World, The Tropicana Las Vegas, and The Waldorf Astoria Las Vegas (so you can use your Hilton Honors Points at those locations).
Marriott
The Cosmopolitan of Las Vegas (so you can use your Marriott Bonvoy points there).
Hyatt
Aria, Bellagio, Delano Las Vegas at Mandalay Bay, Excalibur, Luxor, Mandalay Bay, MGM Grand, New York-New York, NoMad Las Vegas, Park MGM Las Vegas, The Mirage, The Signature at MGM Grand, and Vdara (so you can use your World of Hyatt points there).
These hotel loyalty programs also offer members only rates and you can qualify for these rates as part of the free loyalty program. So, you can save even more on the hotel room that way.
Look for emailed casino offers
MGM really wants me to come back to Las Vegas. Every week, I get emails from the hotel chain with offers for complementary rooms at MGM properties.
The number of days I can stay varies based on the property. The last offer I got was up to four complimentary nights in a resort room in Excalibur, two nights at Park MGM, Luxor, or New York-New York, or one night at the MGM Grand, The Mirage, or Mandalay Bay.
So, when you are at the casino signing up for your player's card, be sure to give them your email address. Your actual email address. Not a fake one.
When you get emails, open them. Don't just trash them and unsubscribe. You never know when free or discounted room offers will be in your inbox.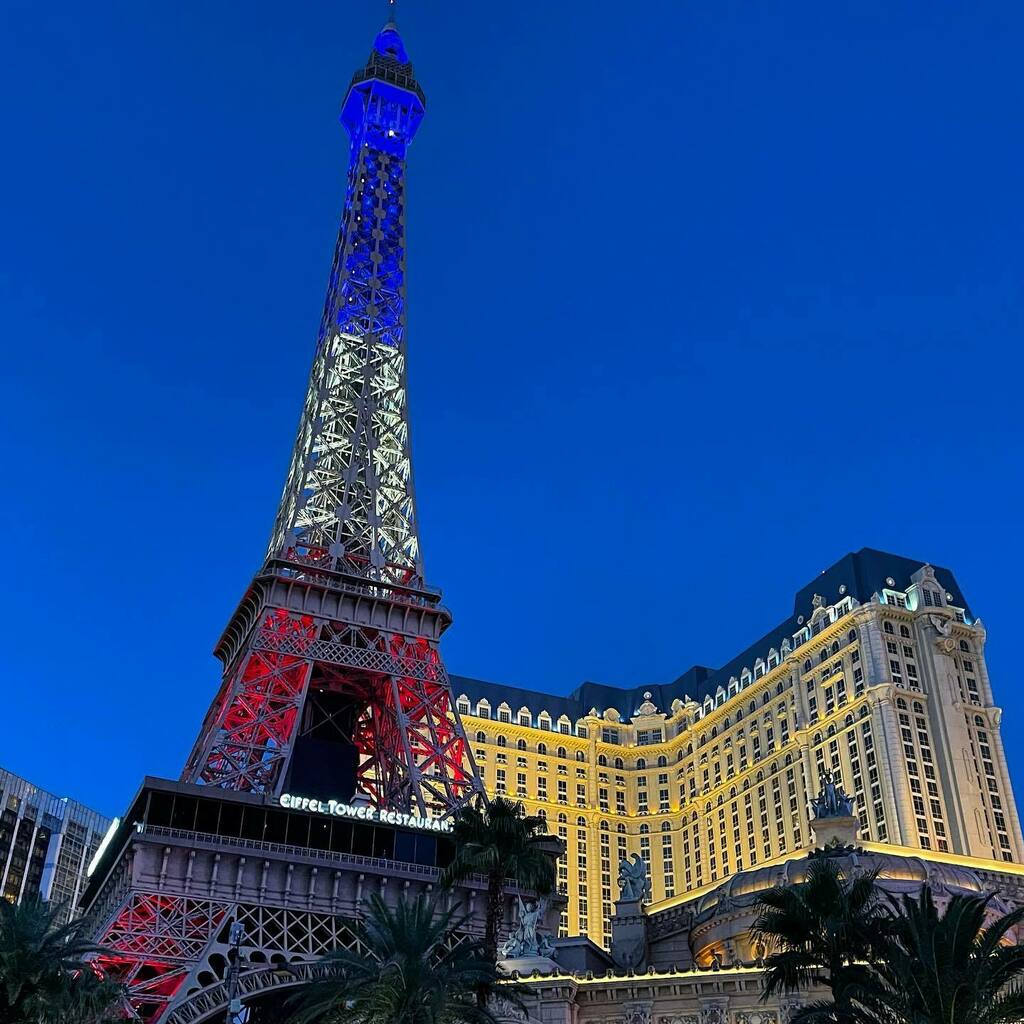 Stay during the week
If your vacation is flexible, you can easily save on a Las Vegas hotel room by visiting during the week. So many people plan their vacation for long weekends or holiday weeks. Hotels know that and bump up their prices during that time. So if you're able to travel outside of that time, you can easily save.
And honestly, other things — like flights and ride share options — will be cheaper during the week than they are during the weekend, so your overall vacation will be cheaper.
Download a casino's gaming app
When iPhones first came out, "There's an app for that" was the most popular tagline. And people were so excited to find apps for the simplest things (I wanted an iPhone because of the commercial saying there was a level app. I wasn't a renter or homeower with a need for a level, but it was just so cool that it was an app).
Now, everyone has an app and casino hotels are no exception.
But, what's cool is some of them have gaming apps. Gold Coast has its Stardust Social Casino app. You can use it to earn Boyd points and tier credits.
MGM has a few apps, like MyVegas and MyKonami, where you can earn points towards free hotel rooms, hotel and casino credit, free show tickets, and more.
If you're planning on staying at those properties, it's definitely worth it to download the gaming apps and playing the games. You can't win any actual money in them, and playing doesn't have any bearing on if you win in the casino or not, but it's fun to play to earn credits for your trip.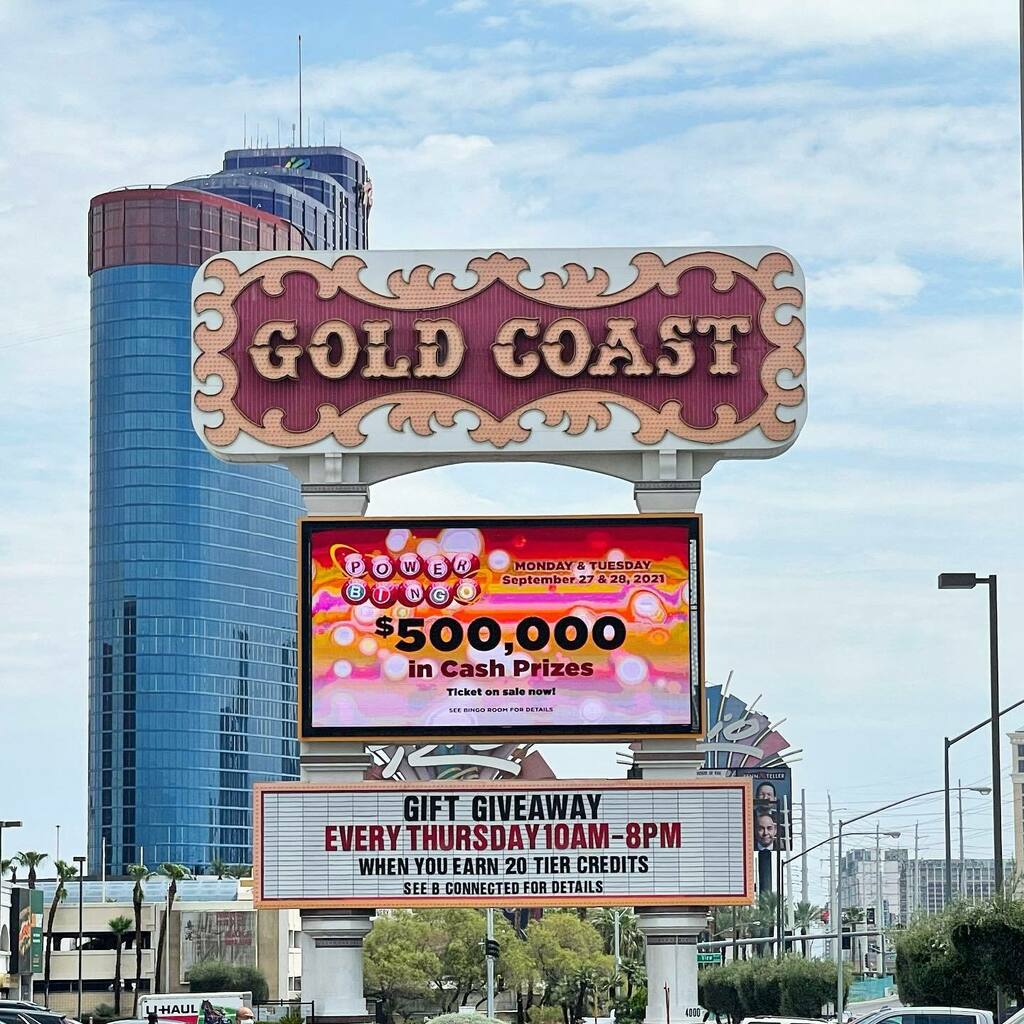 Check a hotel's website for discounts
Hotels may offer discounts if you book directly through their websites rather than using a third party. Hotels have to pay a fee to those third parties, so the hotel can save if you book directly through it. And hotels often pass those savings on to you.
Right now, for example, The Cosmopolitan has an offer for up to 20% off when you book 2+ nights, as long as you book at least 60 days in advance. This offer runs from travel between November 6, 2022 and March 5, 2023, so that's a great deal.
Compare resort fees
Most hotels in Las Vegas charge a resort fee. It's a mandatory fee that's charged per room, per night. It's a set fee regardless of how much you're actually paying for your hotel room. And yes, it's even charged on complementary hotel rooms.
Resort fees usually cover things like WiFi in the rooms, access to the pool area, things of that nature.
Some hotels, like Caesars Entertainment properties (so Bally's, Caesars Palace, Flamingo, Harrah's, Paris, Planet Hollywood, Rio, The LINQ, Tropicana) don't charge resort fees to specific Caesars rewards members. You have to be Diamond or Seven Stars members (which is a lot higher roller than I'll ever be).
For non-high rollers, resort fees are something to consider. The fees vary based on the hotel, so when you're comparing room rates, don't forget to add in the resort fee. You might find that a more expensive hotel with cheaper resort fees is actually a better deal than a cheaper hotel with higher resort fees.
Stay off The Strip
The Strip is where all the action is. And if you've never been to Las Vegas before, definitely stay on The Strip. But, if you've been there before, look for hotels in downtown Las Vegas or just off The Strip, like Gold Coast.
Hotels off The Strip generally have free shuttles that will bring you and other hotel guests to The Strip, so it's not like you'd be missing out on the action. You'd just be missing out on the high costs.
Hacks For Saving In Las Vegas Hotel Rooms
Once you get into the hotel, these hacks will help you save.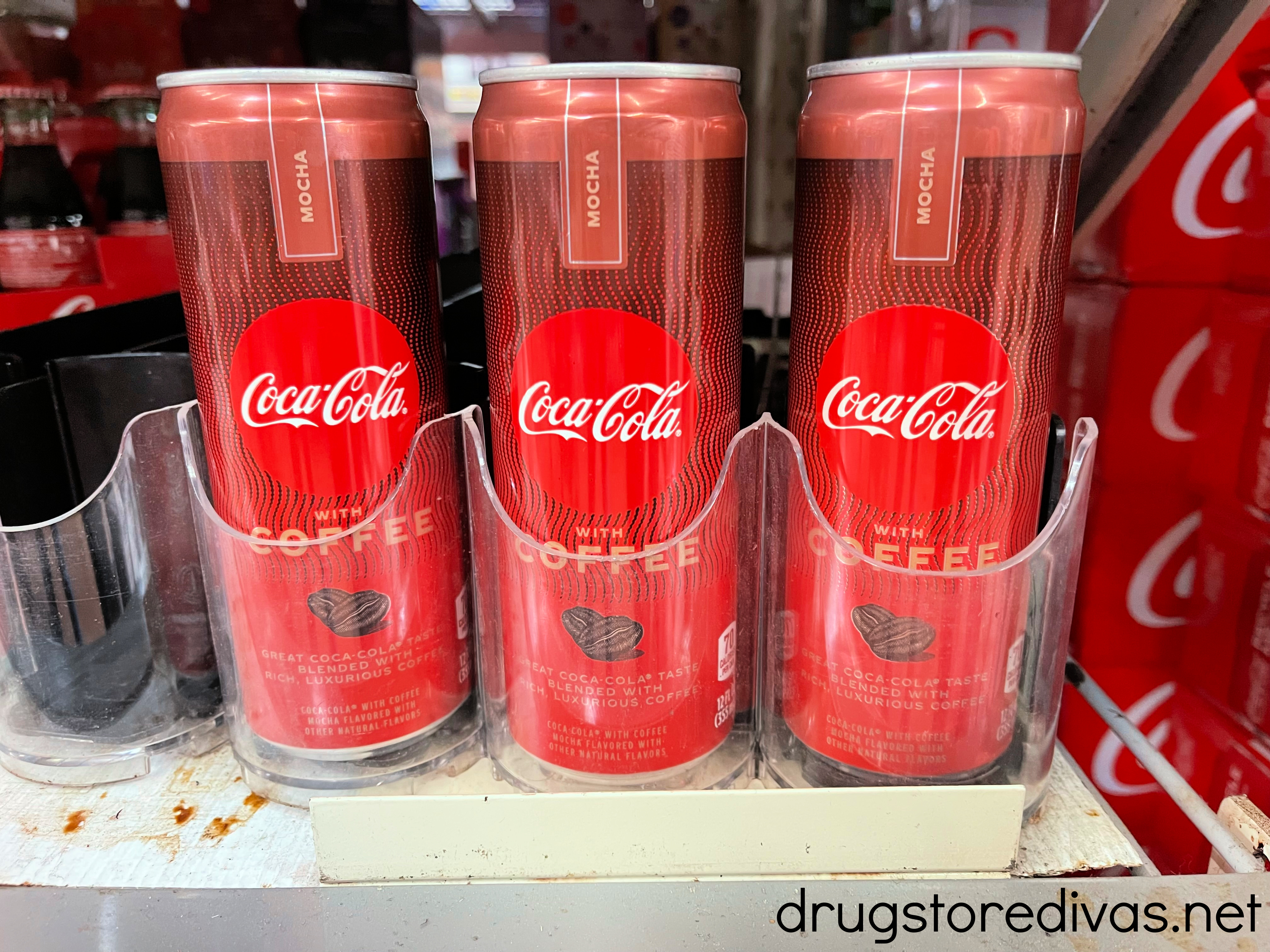 Pack your own coffee
Hotel rooms in casinos don't have coffee makers like traditional hotel rooms do. So no coffee maker and no complementary k-cups. You can walk to the coffee shop in the casino and pick up a coffee to bring back to your room, but is that really what you want to do as soon as you wake up? No. Probably not.
So what you should do on your first night in town is head down to the strip and stop at a drugstore (yes, there are tons of chain drugstores on the strip). Pick up some bottled coffee and bring them back to your room. That way, you'll have coffee for the morning, for a lot less than it would cost you for one at the coffeeshop in the casino.
If you want, you could also order coffee via Instacart, but then you have to meet the shopper in the hotel's lobby and that just feels like more of a hassle than getting it yourself.
Bring a reusable bottle for ice
Hotel rooms in Vegas have ice buckets, but they don't have refrigerators (I mean, maybe some do, but usually not). So, if you have something you want to keep cold, you're probably macgyvering that ice bucket into a mini fridge. Which means you can't use it to get ice.
That's where a reusable bottle comes in handy. You want one where the whole top twists off, not one with a narrow top. Then, when you're walking past the ice machine to head back to your room, you can fill it with ice to add to your ice bucket.
Use a clothes hanger to close the curtains
Frank Sinatra said New York is the city that never sleeps, but Ol' Blue Eyes probably never went to Vegas before writing that song because Vegas really never sleeps. And, it's almost like no matter what floor you're on, it's bright.
So, when you're going to bed at night, take a hanger from the closet and use the clothespins on it to pull together the center of window curtains. That way, the curtains will actually stay closed and block out some of the neon lights.
Book Your Las Vegas Stay Ahead Of Time:
If you book your hotel and show tickets before you get to Las Vegas, you'll save yourself time and money when you get there. You can book both (and more!) at Vegas.com.
More Las Vegas Tips:
We have a ton of other posts about Las Vegas to help you plan your trip:
Things To Do In Las Vegas:
In addition to gambling, there are a lot of other things to do in Las Vegas. A few of our favorites:
Which of these Las Vegas Hotel Hacks is most helpful? Let us know in the comments.