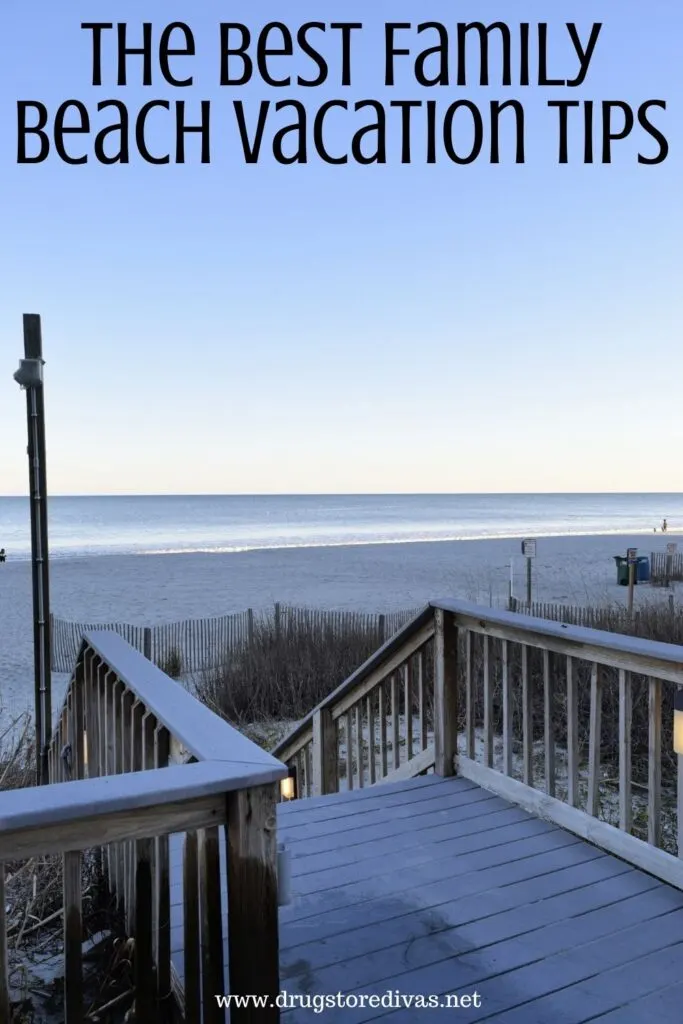 Beach vacations are usually really popular this time of year. But now, with the world starting to reopen (but people still being hesitant about traveling), beach vacations are really on the top of everyone's lists. If you're planning one, this post with the best family beach vacation tips will definitely help.
We have a few posts about what to pack, a few about what to buy, and a few other tips thrown in there for good measure.
The Best Family Beach Vacation Tips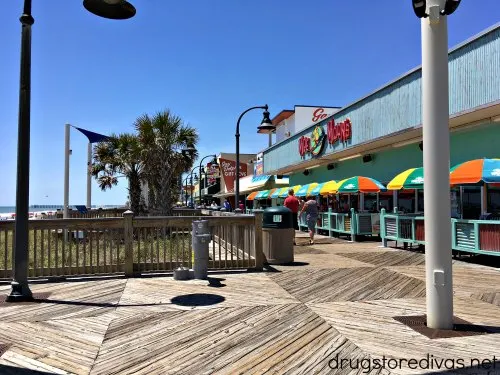 Choose A Family-Friendly Beach
When you're planning your beach day, plan it around the people who are coming to the beach with you. If it's all adults, choose a beach that has a couple bars nearby. If you're going with kids, choose a beach that has mini golf around.
When we were growing up, we always went to Atlantic City. There were casinos and gambling on the boardwalk, making the adults happy. And there were a lot of 99 Cent Stores and arcades on the boardwalk, making the kids happy.
Every week, we would go to "the lake," where there was a beach, rocks to climb, a fishing pier, a playground, and a bunch of vending machines. There was a lot for the kids to do. Which meant that was a great place for the parents to relax.
So, when you're choosing the beach for your beach trip, keep your guests and their entertainment levels in mind.
Pack Things For Your Kids To Do/Play With
Kids need a lot of things for the beach: snacks, a change of clothes, toys, more snacks, an umbrella, and did we mention snacks?
You don't want to forget anything at home because you'll risk having a terrible time at the beach. So before you go, be sure to check out our list of What To Pack For A Day At The Beach With Kids. Make sure everything is packed in your beach bag, and you and your kids will have a great time at the beach.
Pack Snacks
When you're at the beach, you're going to get hungry. Between all the time spent in the sun, and the time swimming or boogie boarding or just those long walks on the beach, you work up an appetite.
So you want to pack snacks.
But you don't want to pack anything heavy, anything you have to cook, or anything that will melt in the sun. So that kind of limits your options. But don't worry. Just check out our list of 10+ Best Beach Snack Ideas while you're planning your trip. Make a shopping list, buy everything on here, pack it in a cooler, and everyone will be happy.
Remember The Sunscreen
You want to bring home shells from the beach, but you don't want to bring home a sunburn. If you forget the sunscreen, you and your family will get burned. And it will be a miserable beach trip and an even worse ride home.
But this tip isn't just to remember to pack the sunscreen. It's to remember that you packed the sunscreen. Apply it. Check the label and see how long the sunscreen lasts, and figure out how often you need to apply it during the beach trip.
It's better to apply more sunscreen than less. Trust me on this.
Make sure you have everything before you go
If you plan on going to the beach a lot, you might want to grab a couple beach staples to make your beach days a little easier.
This post is titled Gifts For Beach Bums and was originally written to be a gift guide to help you shop for your friends who love the beach. But now, you've become your own friend who loves the beach. So you could probably use any (or, honestly, all) of the items on this list.
There are some really practical gift ideas, like a wet bathing suit bag, and ones that are a little less practical, like a PortoVino beach wine tote. It's better to have them all before you go to the beach rather than buying (and overpaying for) them when you're at the beach.
Plan For Rain
The first night we were in Hilton Head Island, it poured. That wasn't how we wanted to start our beach vacation, but we made the best of it.
And if you're planning a beach vacation, you should definitely plan for rain. So definitely check out our post about 11 Things To Do If It Rains On Your Beach Vacation to find things to do if it rains on your beach vacation. There are a lot of alternative activities listed because you never know when you'll just have to take an afternoon off from coming the beach for sea glass and figure out something to do while it rains.
Book A Hotel With A Pool
If you're planning a beach trip that lasts longer than a day, we absolutely suggest that you book a hotel with a pool.
Oh sure, you're planning a beach vacation, so you think that you'll be going to the beach every day. Think again.
It might be too hot for the beach, your kid might be bored of the beach, you might be covered in sunburn and don't want to sit outside for another day. So, book a hotel with a pool. That way, you can stay inside and lounge somewhere that doesn't require you to pick sand out of your booty after sitting for a while.
Best Family Beach Vacation Locations:
There's more to do in Atlantic City than just gamble. There's the boardwalk, tons of activities for kids, lots of great restaurants … and yes, gambling. It's actually a really family-friendly beach vacation.
Hilton Head Island is a really amazing beach town. It's so quiet, but also really touristy. It's the perfect place for a family beach vacation. There are great restaurants, really fantastic shopping, a gorgeous nature park, and the entire town feels like you're in a resort.
Myrtle Beach is such a tourist destination, but for good reason. There's Broadway at the Beach, a shopping center filled with activities, a ton of public beaches, music, restaurants, and more.
Is this The Best Family Beach Vacation Tips post missing one of your beach tips? Leave it for us in the comments.