Casseroles are such a perfect fall dinner idea, so who wouldn't want to include them in their Thanksgiving dinner? Oh, sure, turkey is usually the star of Thanksgiving, but turkey can have a go star. So, check out this great list of 15 Thanksgiving Main Dish Casseroles for you to serve on turkey day.
15 Thanksgiving Main Dish Casseroles
To get on our list of Thanksgiving Main Dish Casseroles, I had a little criteria.
First of all, in order for me to consider it a Thanksgiving casserole, it had to be filled with fall flavors. Mushrooms, Brussels sprouts, butternut squash … flavors you would associate with Thanksgiving.
Second, the recipe had to be hearty. I didn't require that these Thanksgiving casseroles have meat or poultry, but they did have to have substance.
And finally, they had to be made in a casserole pan. Some of them are called bakes, not casseroles, and that's fine. As long as a casserole pan was used.
This mushroom and rice casserole is so hearty, you won't miss the meat. In fact, mushrooms are often a substitute for meat and you'll see why when you make this casserole.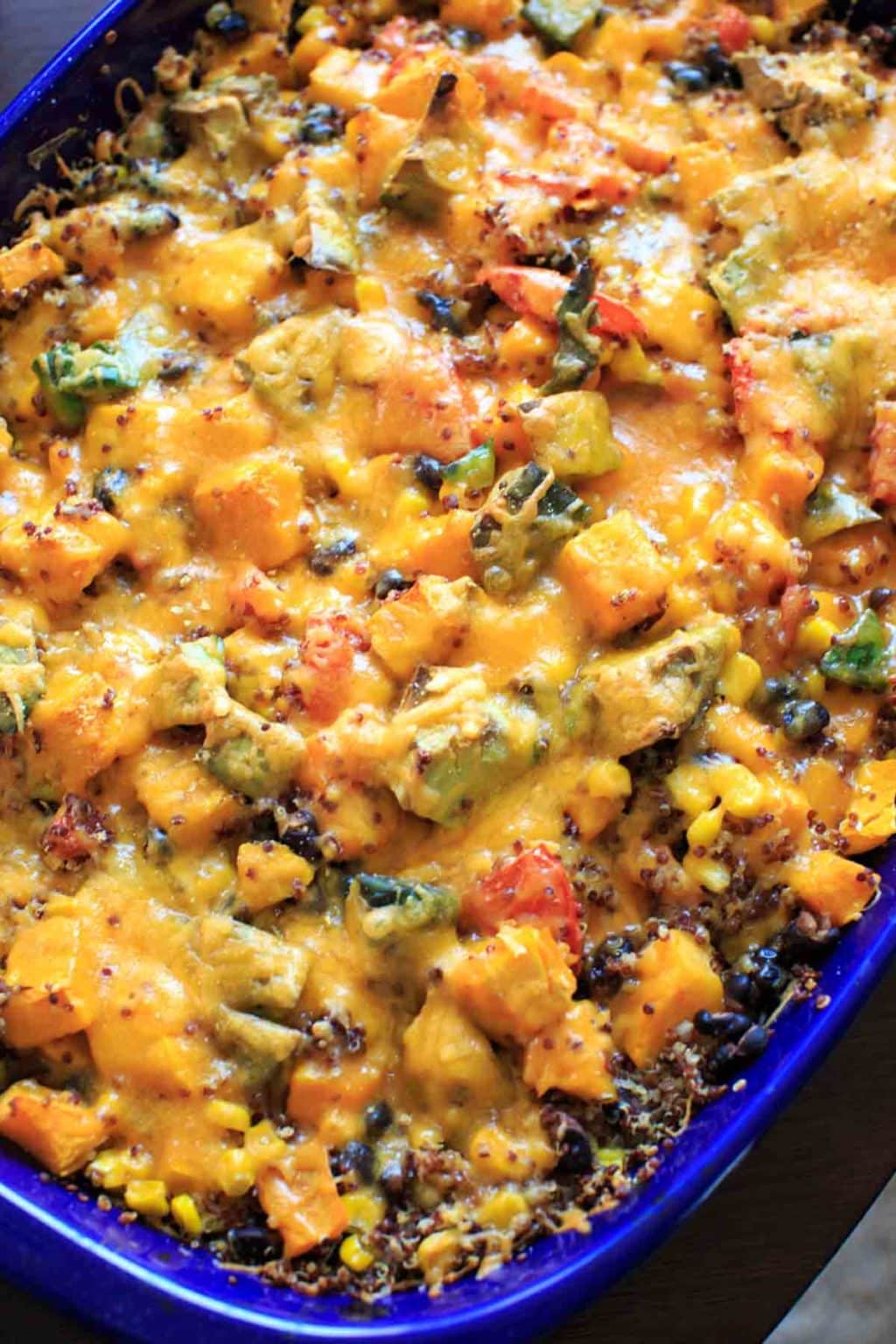 Quinoa is a great alternative to rice because it's a seed, making it gluten-free. So if you're looking to bring something to Thanksgiving that everyone can enjoy, this casserole using quinoa is a great choice.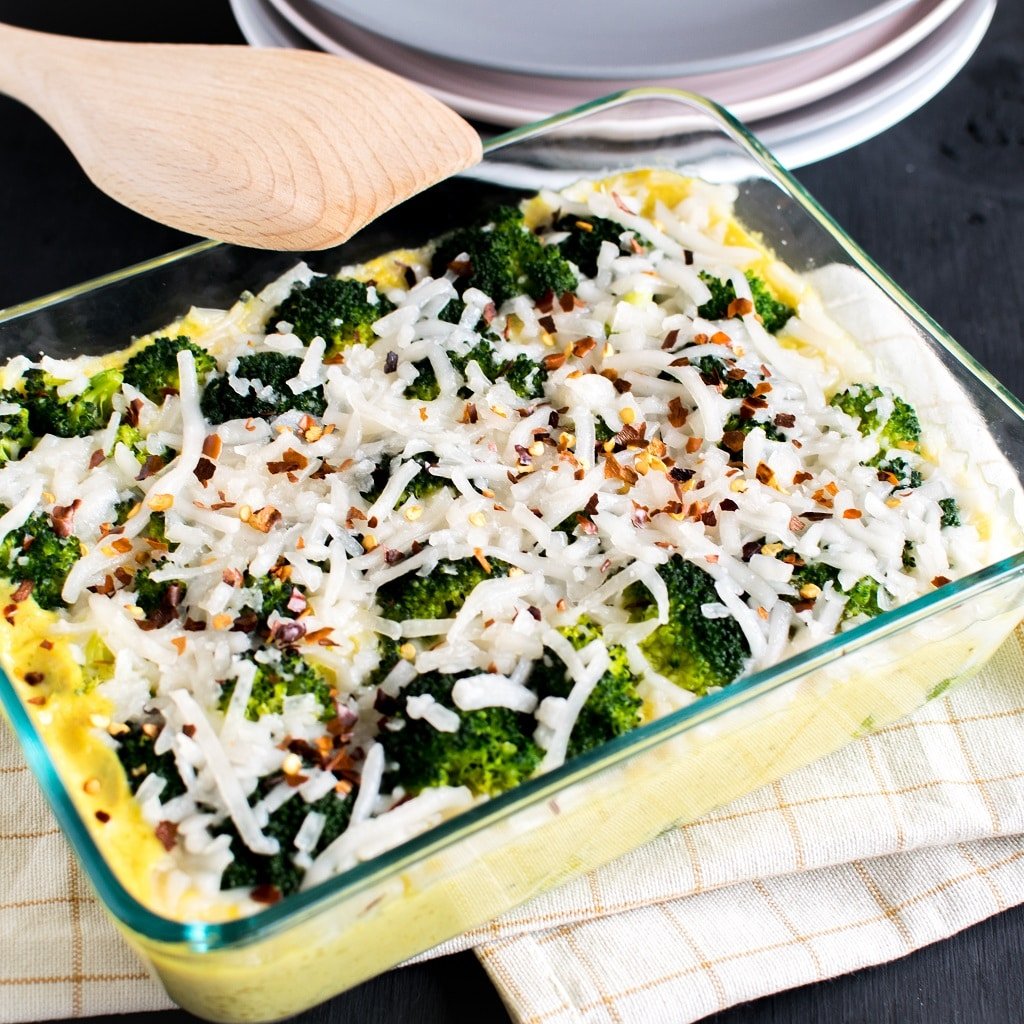 Cheese isn't vegan, but these cheese in this casserole isn't cheese. It's a mix of coconut milk, coconut flour, and cashew nuts. If your family is used to broccoli drenched in cheese at Thanksgiving dinner, this recipe will satisfy that.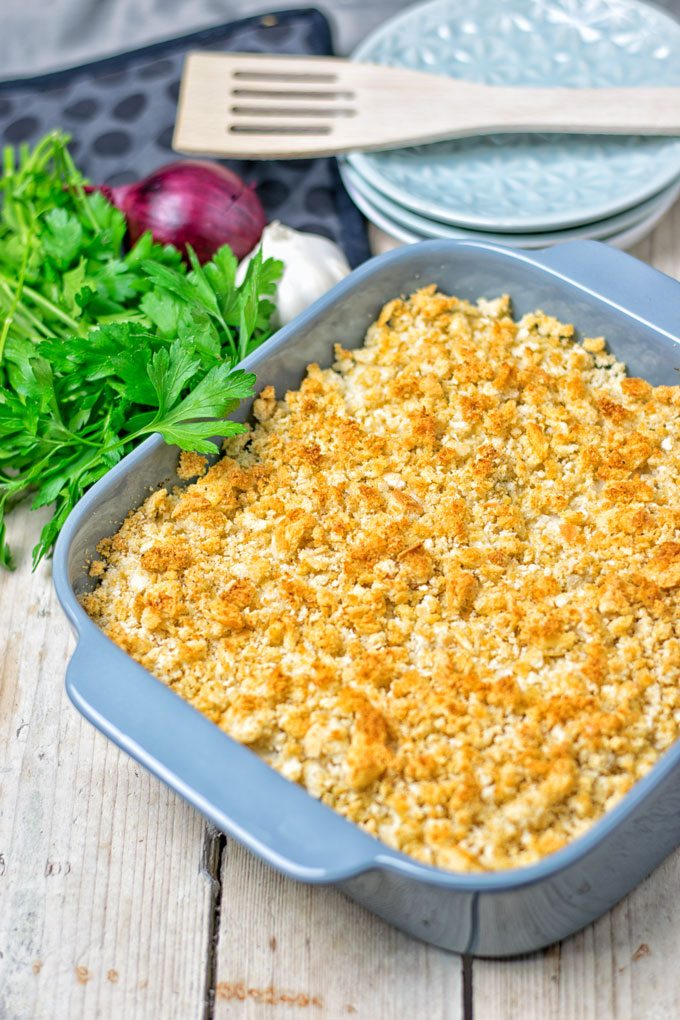 Don't look at this recipe as your traditional green bean casserole. It's not even close. This one has mashed cauliflower and coconut milk. And it serves like a meal, not a side dish.
They say you eat with your eyes, and you'll definitely be eating when you look at this casserole. The white and sweet potatoes look so pretty in this dish that's also filled with ham, broccoli, and lots of cheese.
6. Easy Chicken Stove Top Casserole
Stove Top stuffing is usually a side dish at Thanksgiving dinner. But why don't you up its value and turn it into the star of this chicken casserole? You could even swap turkey in for the chicken to make it more Thanksgiving-y.
Pete would eat pasta and beans for every dinner because it's easy. So why not make an easy Thanksgiving casserole this year and serve this version of peas and pasta. With all that cheese on top, you're sure to please everyone.
French fried onions are such a Thanksgiving necessity. But it's always the topping of a side dish. Move it up to the main by topping this vegetable casserole with those onions. Plus, you can make this ahead of time and spend more of Thanksgiving day watching football.
Don't be scared of the fact that the word aubergine is in this casserole. It's just another name for an eggplant. So grab and eggplant and a few other ingredients and you can make this casserole in ten minutes.
I think Shepherd's Pie is technically a casserole. And even if it's not, it's so delicious and hearty and filled with peas and carrots (like you usually have at Thanksgiving), so I think it gets a pass. Plus, it's one of my favorite meals and I only make it on St. Patrick's Day. So maybe I need it twice a year.
Yellow squash is so slept on until Thanksgiving and then it pops up all over. And I say good because it's delicious. This casserole also has stuffing mix in it, which makes it perfect for Thanksgiving.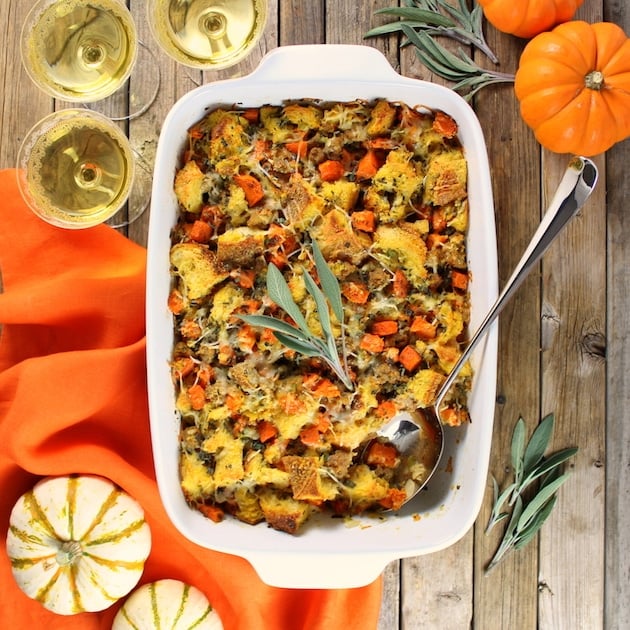 There are so many fall flavors in this casserole — squash and stuffing, for starters — that it's perfect for Thanksgiving. Add in Italian sausage and now you turned this from a side dish to a main dish casserole.
Brussels sprouts are usually pushed to the side because they're just a vegetable (for shame though because they're so good). Add in some chicken and walnuts, and now they're upgraded to main dish status.
This casserole is little more than squash, onion, and breadcrumbs and still, it's hearty enough for a full meal — and your Thanksgiving main dish at that.
Which of these Thanksgiving Main Dish Casseroles is your favorite?
Side dish casseroles for Thanksgiving
If you're still set on serving turkey as your main dish, don't worry. We have a great list of 30 Thanksgiving Side Dish Casseroles that might interest you instead.
What casserole pan do I need for main dish casseroles?
For these main dish casseroles, I'm going to suggest a 2.5-quart oval casserole pan. Since it's a main dish, you not only want to have hearty and filling ingredients, but you also want to have enough food that people are full (or content) after eating.
A 2.5-quart oval casserole pans usually makes six servings of a meal when I use it. You may be able to stretch that to eight when you add in all the side dishes that you have at Thanksgiving.
I have a 1.5-quart round casserole pan that I love too, but there's no way that I would cook a Thanksgiving main dish casserole in that pan. Bringing it out as a main course just wouldn't look like enough food, no matter how many appetizers you served before the main meal.