Chocolate feels like a good gift for a chocoholic. BUT, this list of Top Gifts For Chocolate Lovers (that aren't chocolate) are more clever.
For more gift ideas, check out all our gift guides.
I love chocolate. If you're looking to get me a gift, as long as it involves chocolate, I'll be happy. I'm not the only one who feels this way. There are lots of chocolate lovers out there. And they're all so easy to shop for.
At least, it feels like that. If you just buy chocolate, your chocolate loving friend will be happy. And they will be, but maybe you want to be a little more creative.
This list will help you do that. It's filled with gifts for chocolate lovers that aren't chocolate. So nothing edible make the cut.
This isn't our only shopping guide on Drugstore Divas. We have a ton more to help you shop for your friends and family.
Get more inspiration when you check out our full list of Holiday Gift Guides.
Top 10+ Gifts For Chocolate Lovers (that aren't chocolate)
Affiliate links are included in this post and Drugstore Divas may make a small commission if you use them.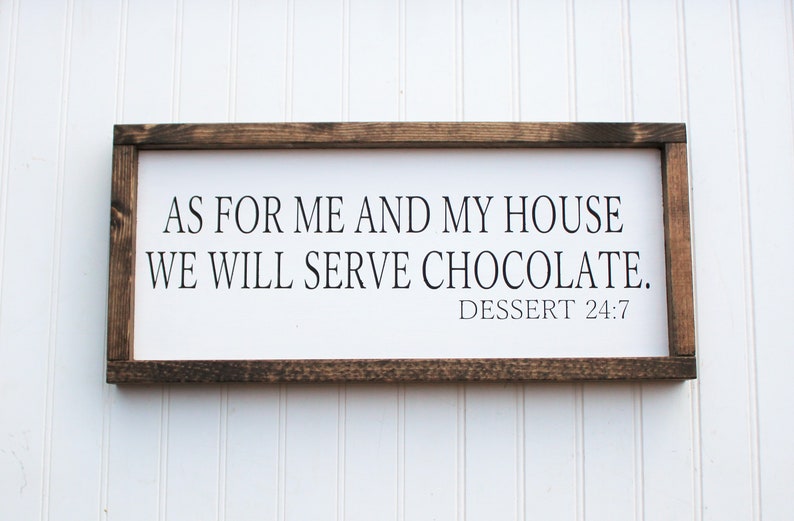 As For Me And My House We Will Serve Chocolate Sign
You've heard the bible passage, "As for me and my house we will serve the Lord." And that's great.
But for a chocolate fan, they're serving chocolate: to guests, to themselves, to anyone who wants some. So this sign plays on that passage, and changes the word "Lord" to "chocolate" and the bible notation to Dessert 24:7.
And honestly, I would love dessert 24:7 so count me in.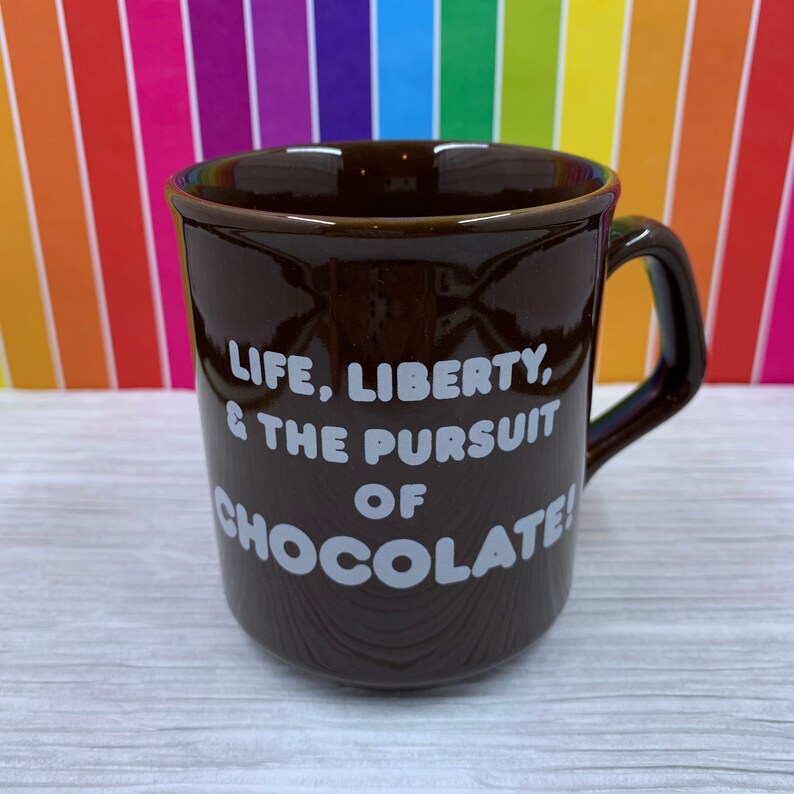 Life Liberty & The Pursuit of Chocolate Mug
Life, Liberty, and The Pursuit of Happiness was cool for the founding fathers, but pursuing chocolate is better for your chocoholic friend.
So this retro mug, with that saying changed from "happiness" to "chocolate" is perfect. Your friend doesn't have to use it to drink chocolate milk … but he probably will.
Chocolate Milk Lover Gift Phone Case
I love this adorable Chocolate Milk Lover Gift Phone Case so much. And I bet any chocolate lover would too.
It shows the nice, happy family of chocolate, milk, and their smiling child. Just … don't think too hard about how that happy child came to be.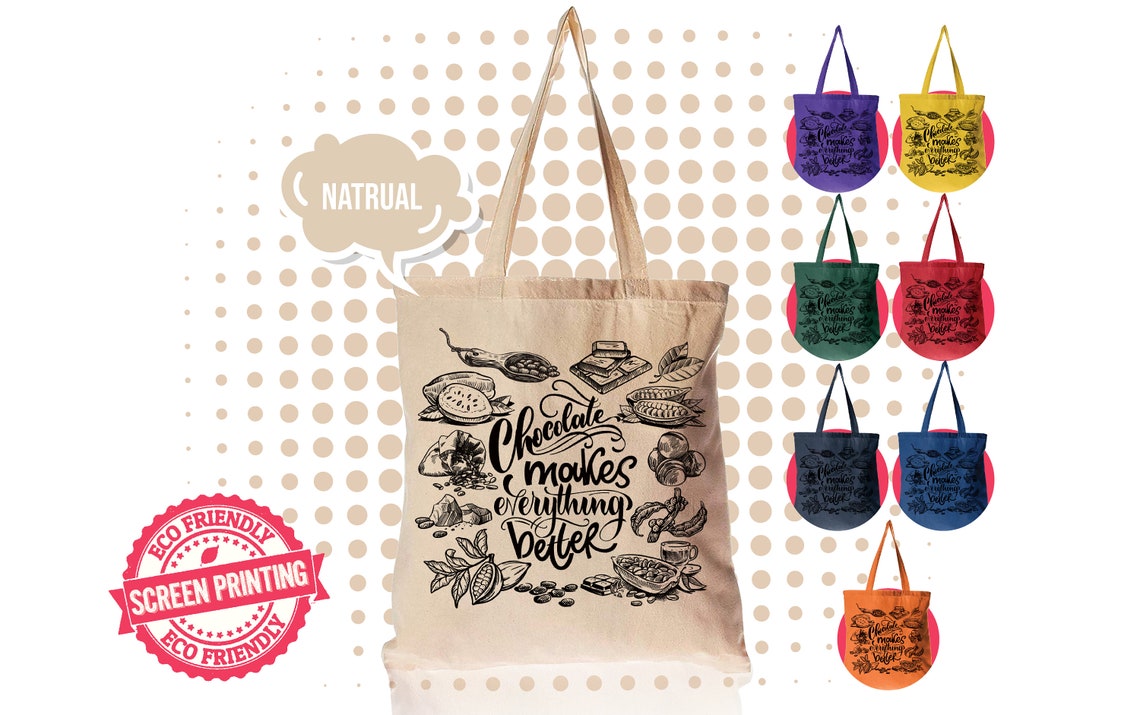 Chocolate Makes Everything Better Tote Bag
Tote bags are a great gift idea because you really can never have too many. Plain ones are boring, cute sayings are better.
So your friend will definitely love getting this "Chocolate Makes Everything Better" bag as a reminder that if a day is bad, just buy chocolate. It'll be better.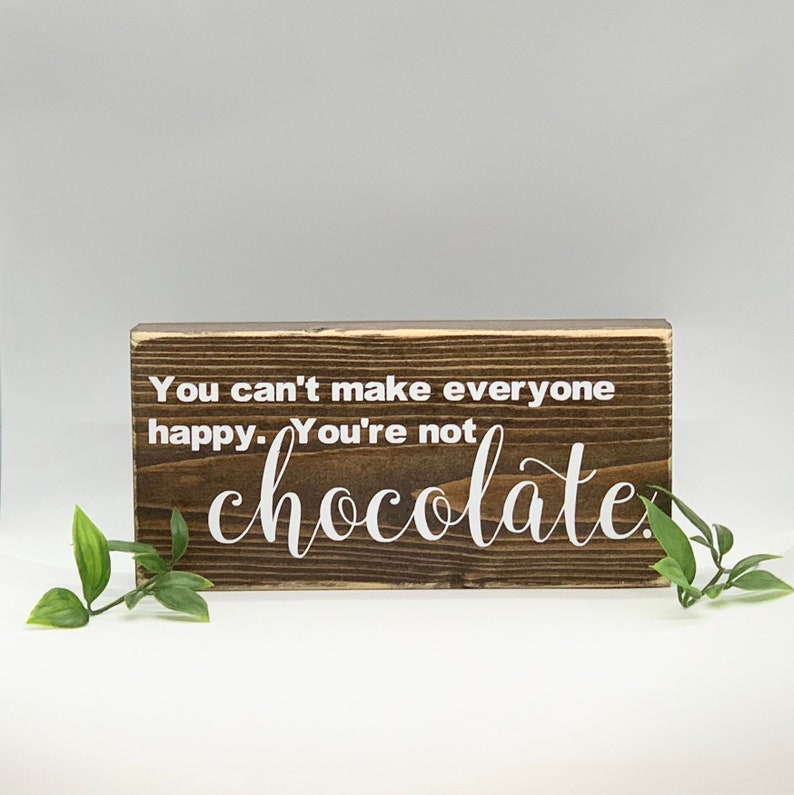 You're Not Chocolate Sign
That bag above said chocolate makes everything better. And that's true.
This sign is a reminder that "You can't make everyone happy. You're not chocolate." Your friend can try to make everyone happy, but she can't because she's not chocolate. And that's okay.
Chocolate Doesn't Ask Silly Questions Dish Towel
This dish towel has the words, "Chocolate doesn't ask silly questions. Chocolate understands." on it. And really, that's a pretty accurate statement about chocolate.
Your chocolate lover will see this towel, laugh, then proceed to eat her feelings. Or just eat chocolate because she wants some dessert, not because she's going through it. You know. Either way.
There Is Nothing Than A Good Friend Except A Good Friend With Chocolate Sign
Friends are worth their weight in … their weight in chocolate. Friends with chocolate? Well, need we say more?
Nope. Nope we don't. We'll get let this "There Is Nothing Than A Good Friend Except A Good Friend With Chocolate" Sign say it all for us.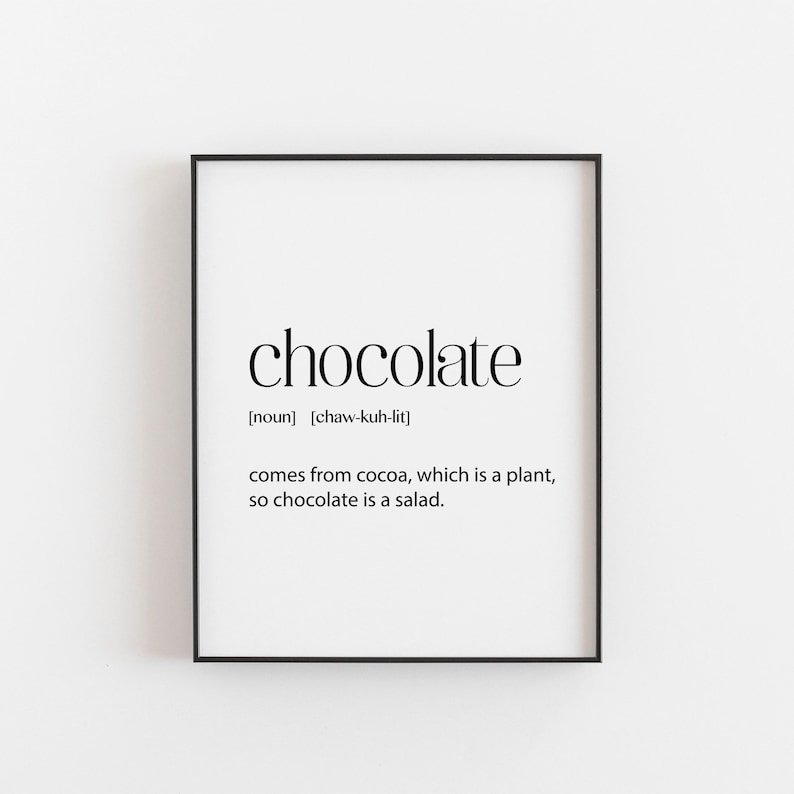 Chocolate Definition Wall Décor
Chocolate is basically salad, if you follow the logic on this Chocolate Definition Wall Décor. And if your friend really loves chocolate and eats it as much as I do, considering it a salad helps.
A lot.
In that case, I eat a salad after dinner every night.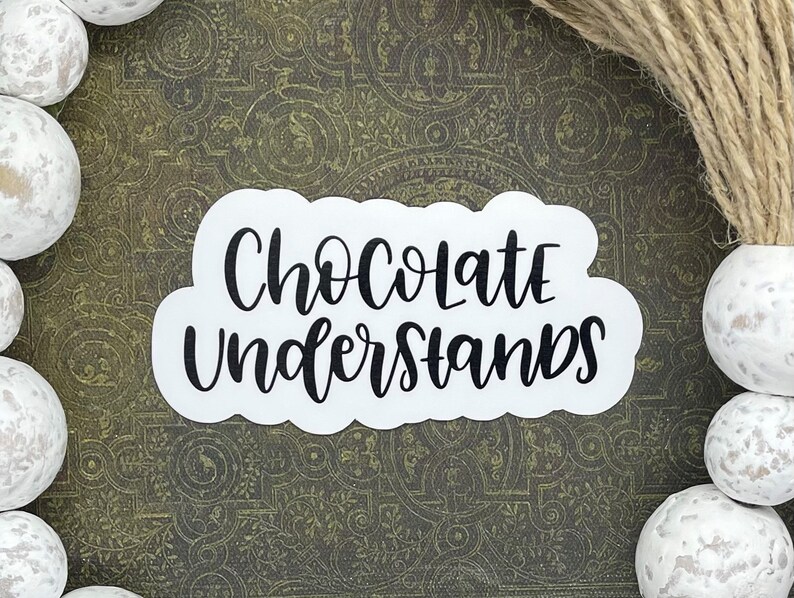 Chocolate Understands Vinyl Sticker
Chocolate doesn't argue. Chocolate understands.
That's what this vinyl sticker says, and it's honestly pretty true about chocolate. It would be perfect for your friend to stick to a laptop or a water bottle or anywhere else he sticks stickers.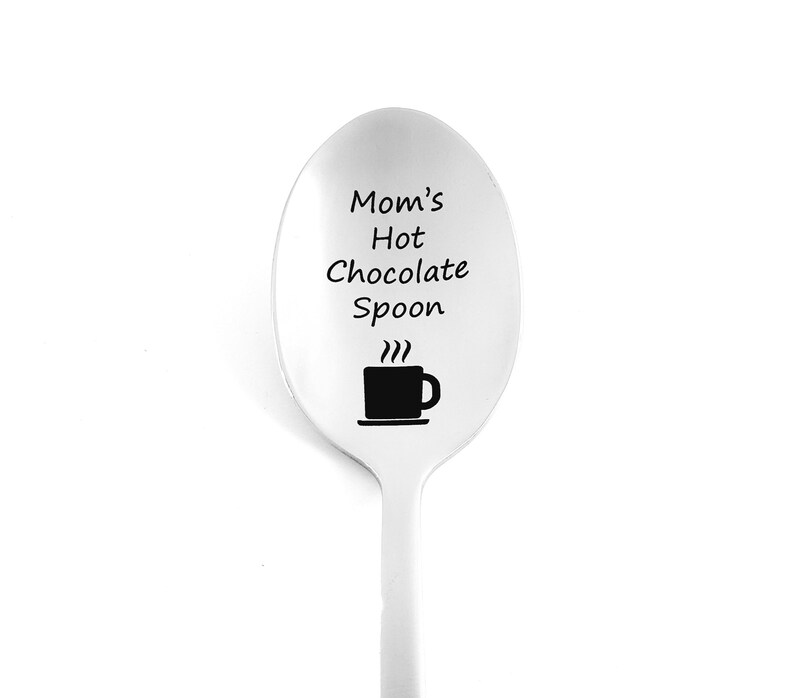 Personalized Hot Chocolate Spoon
My brother loves Nutella, so for his birthday this year, we got him some and a personalized Nutella spoon. He loved it.
If your chocolate fan loves hot chocolate, you can purchase this personalized hot chocolate spoon. It's adorable and functional. It's sure to be a hit … and not some random gift that just sits on a ledge and collects dust.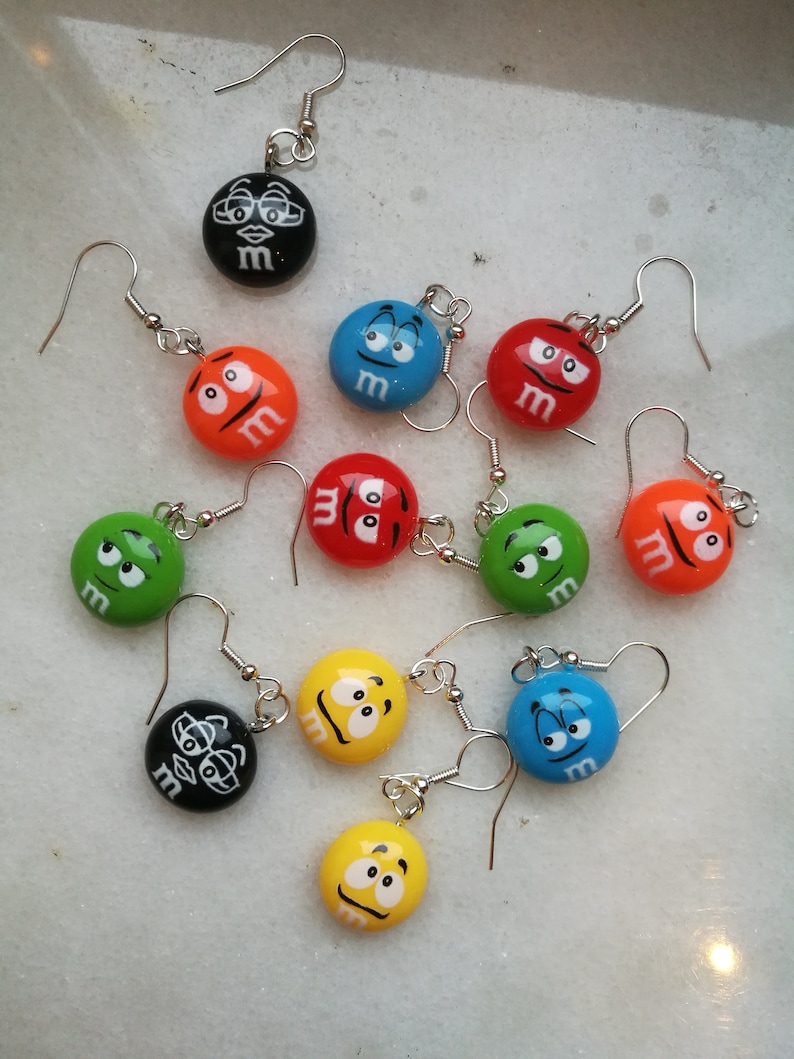 M&M Earrings
If M&M's are your chocolate fans' chocolate of choice, these adorable M&M Earrings are perfect.
You can choose between a bunch of M&M colors (black, blue, green, orange, red, or yellow), so the chocoholic you're shopping for can easily find an outfit to match the earrings.
Each one has a different expression, which is similar to the personality of the M&M's (if you know the commercials, you know), so that's a great attention to detail.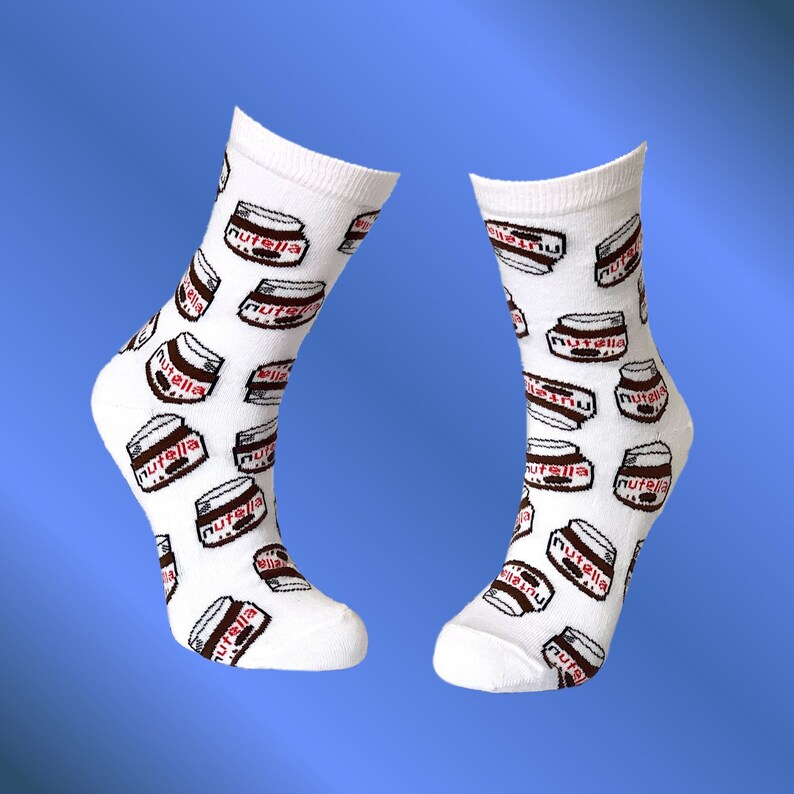 Nutella Socks
If your chocolate fan loves Nutella like my brother does, these socks adorned with jars of Nutella are the perfect gift idea.
These are unisex socks, so they should fit your recipient, no matter his or her size.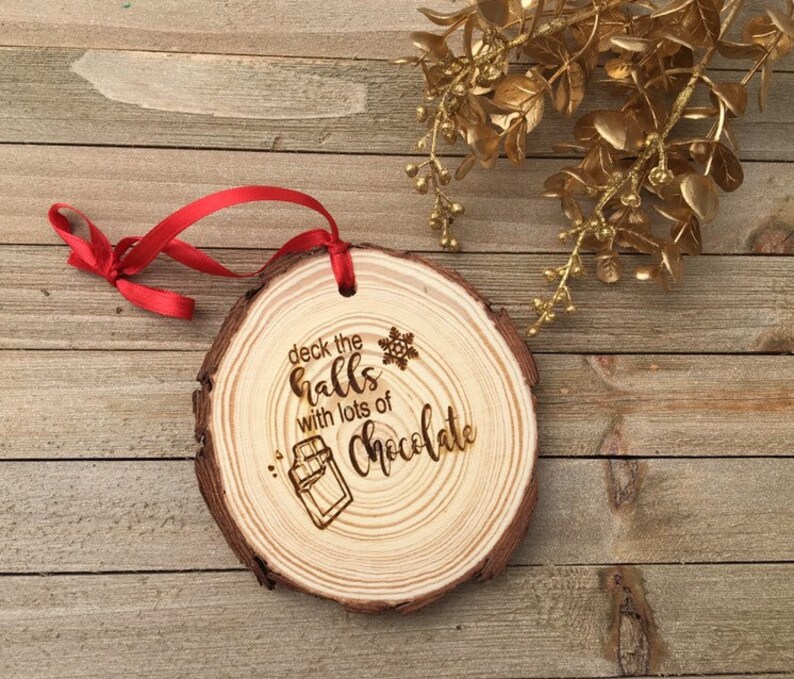 More Chocolate Gift Ideas:
Of course, these aren't the only chocolate gift ideas out there. We had to leave some off, like the Deck The Halls With Lots Of Chocolate ornament above. You can peruse some at your leisure at the stores below:
Don't forget to check a store's minimum cart total to qualify for free shipping. Also consider instore or curbside pickup to avoid shipping charges.
Which of these Top 10+ Gifts For Chocolate Lovers would you like to receive? Be sure to leave a comment to let us know your favorite.