Cheeseburgers are a fast food order of choice, so of course there's a National Day to celebrate them (September 18).
For more ways to save, check out all of our frugal posts.
I joke all the time and say there's a national day for everything. But man, there really is. Today is National Cheeseburger Day. And, in honor of National Cheeseburger Day, a bunch of restaurants are offering free and cheap cheeseburgers to celebrate.
If you don't want to go out for these, we have a few cheeseburger recipes at the end of the post that you should try instead.
National Cheeseburger Day is just one of the national days when you can get free food and special offers during the year. Make sure you don't miss any this year.
Check out our list of Top 20+ National Days For Freebies And Deals to mark your calendar.
National Cheeseburger Day: Freebies And Deals
Affiliate links are included in this post and Drugstore Divas may make a small commission if you use them.
All of these are a one-day offer, available on September 18, unless otherwise noted.
We only included a deals if it was at a national or large regional fast food chain. We didn't include any deals at local restaurants. Not that there aren't good deals there, but that would just make this post too long.
However, I will give a quick shout out to the Union Gap Burger Trail in Union Gap, Washington. We went to the small town last year and ate burgers all around town. I'm not sure if any of those restaurants are offering National Cheeseburger Day deals, but it was fun to eat at them.
Applebee's
Get one of three classic burgers and classic fries for only $8.99. This is valid in-restaurant, via the mobile app, or when you order online.
Choose from the Classic Burger, Classic Cheeseburger, and the Classic Bacon Cheeseburger.
Get a $3 BurgerFi Cheeseburger with the purchase of a coca-cola freestyle beverage at regular price.
Burger King
Get a free cheeseburger with any $1 purchase using the offer in the Burger King app.
Burger King is also doing a week of deals for Royal Perks Members. The rest are:
Tuesday, September 19: A free Whopper Jr. with any $1 purchase.
Wednesday, September 20: Get a Whopper or Impossible Whopper for $3.
Thursday, September 21: Buy one Whopper, get one free.
Friday, September 22: Get a free original chicken sandwich with a $1 purchase.
Saturday, September 23: $22 Family Bundle.
Sunday, September 24: Double rewards points on all eligible purchases.
Get a free fries and drink when you buy a cheeseburger from open until 3 pm.
Carl's Jr.
Get half off double cheeseburgers all day long.
Dairy Queen
Get a free single original cheeseburger when you spend $1 or more. You need to redeem the offer in the Dairy Queen app to get the deal.
Text the word CHEESEBURGER to 833-440-1110 to get a coupon to get a cheeseburger for $5.99.
If you don't want to text, you can scan the QR code on the flyer at the register to get the deal.
Buy a shake, get a free shake from 3 pm to 5 pm.
This is happening every day in September, so the BOGO deal is not for National Cheeseburger Day, but since Fatburger is known for its burgers, I'm adding it here.
Get the Big Cheese burger for only $3 at select locations after 2 pm. There's a limit of 4. This is valid in-store only and is not valid on delivery orders or mobile ordering.
If you're a VIF member, you'll also receive an exclusive offer today.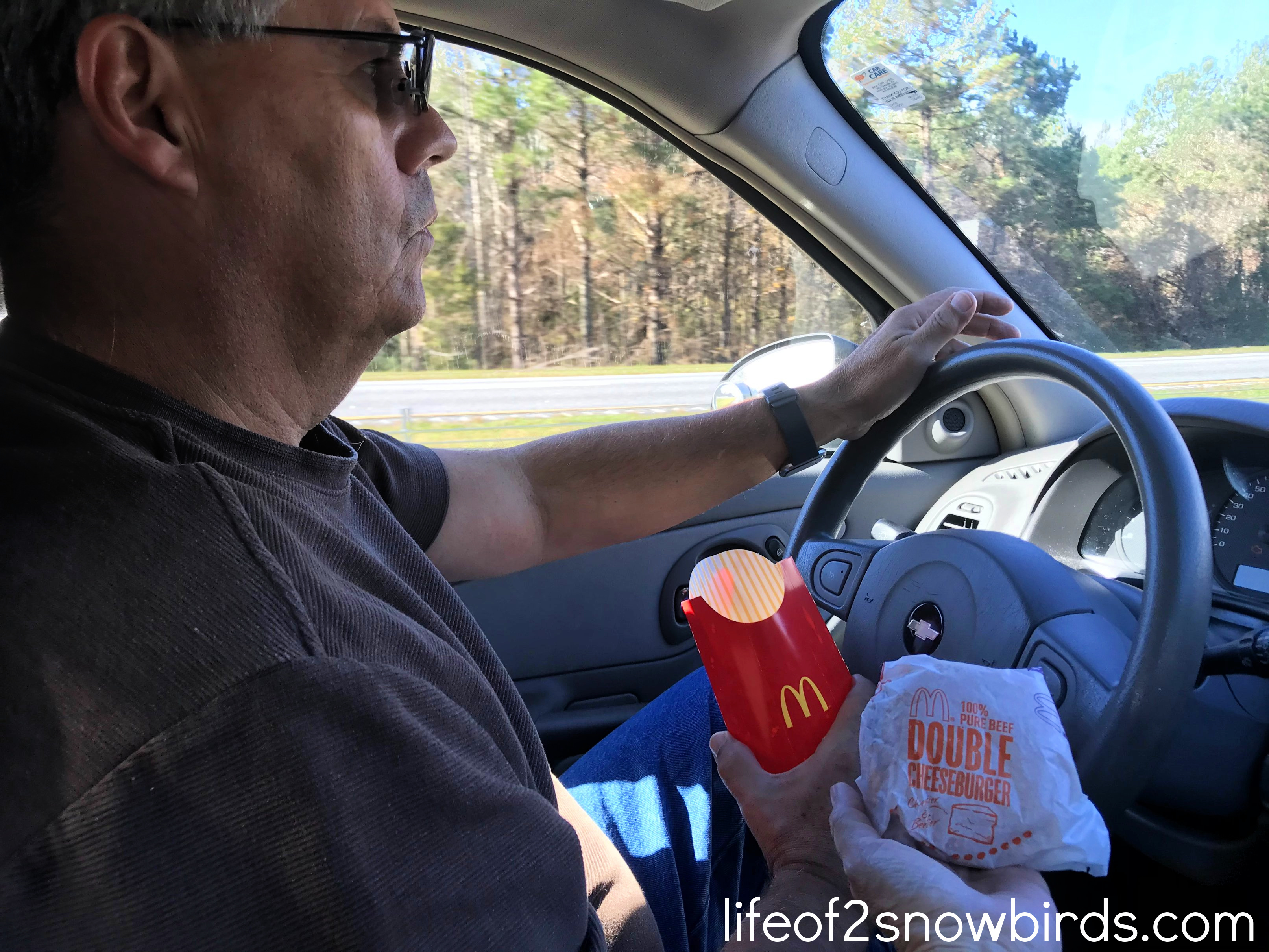 McDonald's
Get a Double Cheeseburger for $.50 with the offer in the McDonald's app.
Shake Shack
Get a free cheeseburger from 11 am to 2 pm, when you order via DoorDash and enter the promo code SHACK.
Get single classics for from September 18 to 20. If you're ordering online via the Smashburger website, use the code CLASSIC23 to get the deal.
Get 50% off cheeseburgers all day. This is available in-restaurant (so not on the Wahlburgers items you can purchase at the grocery store).
Wayback Burgers
Get buy one Classic Burger, get one free when you order on the Wayback app, in store, or online. If you're ordering online, enter the promo code BOGOCLASS at checkout.
Wendy's
Get a Jr. Bacon Cheeseburger for $.01 with any purchase when you redeem the offer in the Wendy's app.
White Castle
Get a free single cheese slider when you purchase a single cheese slider and use this BOGO single cheese slider coupon. This is valid September 18 to 20.
National Cheeseburger Day: Frequently Asked Questions
When is National Cheeseburger Day?
National Cheeseburger Day is celebrated annually on September 18th.
When is National Burger Month?
May is National Burger Month. And National Hamburger Day is celebrated on May 28th every year. National Cheeseburger Day is its own celebration.
Why do we celebrate National Cheeseburger Day?
The origin of the cheeseburger is rooted in a little bit of folklore. The story is that 16-year-old Lionel Sternberger was working at his father's restaurant in Pasadena, California and added cheese to a burger — 26 years after the burger was created in America.

This is where the story veers into two camps. One says Lionel decided on a whim to throw a piece of cheese on top of a burger that was frying. The other story says a homeless man was passing by the restaurant and told Lionel to add a piece of cheese. Either way, Lionel added cheese to a burger and we're all better for it.

As for why there's a celebration of National Cheeseburger Day, that's more so restaurants can cater to burger fans. It is an unofficial holiday, so there isn't an official start or official proclamation.
Cheeseburger Recipes:
If you'd rather cook at home, we have a few cheeseburger recipes you might love.
There's our Cheeseburger Sliders With Hawaiian Rolls Recipe, which is such an easy way to feed a crowd. Our Mozzarella Cheese Stuffed Hamburgers On The Grill recipe is a fun twist on a cheeseburger because the cheese is inside. And if you're looking for a spicy burger, try our Guacamole Turkey Burgers with Pepper Jack Cheese Recipe.
Those aren't all the burgers we have on the blog, though. For more ideas, check out our list of 10+ Really Good Burger Recipes.
Which of these National Cheeseburger Day deals and freebies are you heading out for? Let us know in the comments.